It's not uncommon for some women to feel lousy when they're pregnant. But really, if you think about it, pregnant or not, style is a frame of mind. You CAN look chic and fashionable even when you're expecting a baby. The trick lies in  selecting the right pieces to wear, and wearing them in the right way.
Take for example, Rachel Bilson. The Hart of Dixie star, who is currently several months on the way with Hayden Christensen's baby, actually managed to look insanely cool while running some errands in Los Angeles on Thursday. She even sported a few trendy pieces while doing so.
Rachel's maternity style for the outing included a simple black maxi dress punctuated with red-rimmed peepers and a pair of checkered black-and-white slip-on sneakers — basically, two of the season's hottest accessories.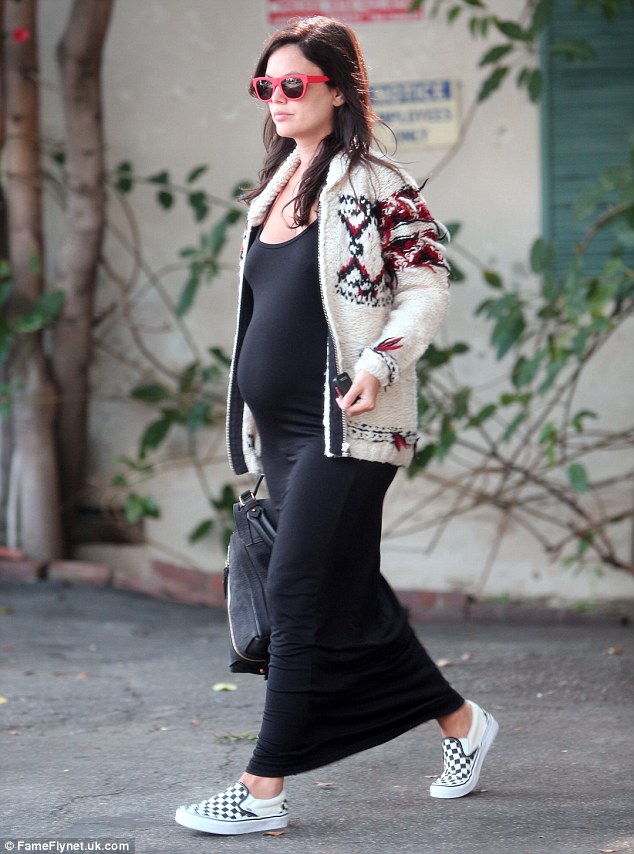 Rachel Bilson looks cool and comfortable in checkered sneakers while running errands in Los Angeles on Thursday, August 7, 2014
Doesn't Rachel look fantastic here?
I love the way she complemented the dress with checkered slip-on sneakers. The shoes really pulled the whole outfit together.
Come to think of it, this is a great outfit to copy — whether you're pregnant or not. And on the plus side, sneakers are super comfortable to wear, especially if you're expecting.
To steal Rachel's style, just grab a black maxi dress and some red-rimmed sunglasses, then cap off the combo with these Vans skater shoes: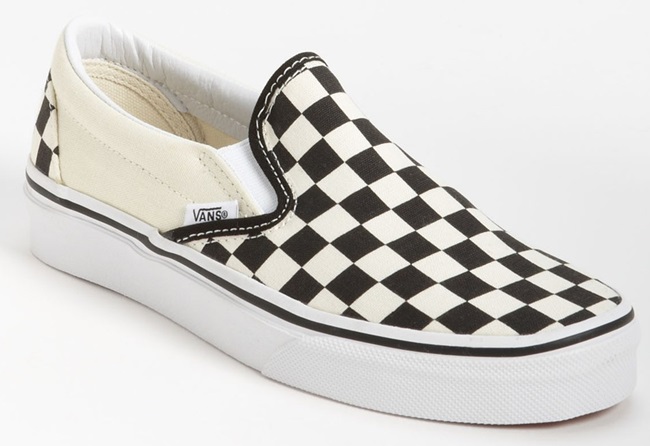 Vans Classic Checkerboard Slip-on Sneakers, $47
Slip-on sneakers are among summer's top stories. Rachel's kicks feature the classic Vans silhouette done in a not-so-classic checkerboard print. Price for a pair is $47. You can also try a different version that's just as cool, like these chevron-print sneakers — also from Vans: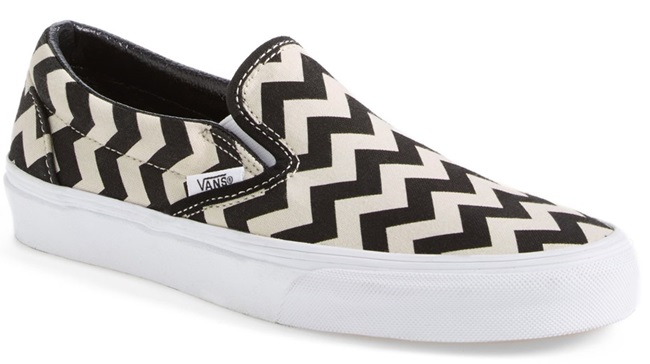 Vans Classic Chevron Print Slip-on Sneakers, $50