Sometimes Lady Gaga steps out in regular clothes but you can bet she'll have some crazy accessory to go with her "normal" clothes. Take the case of her two outfits last week when she went around New York: a long white coat and a short summer dress. She carried a gorgeous white bag during both outings.
The stand-out accessory on both occasions: her jaw-dropping, high heeled platform shoes.
We suspected the shoes were from Pleaser and we were correct!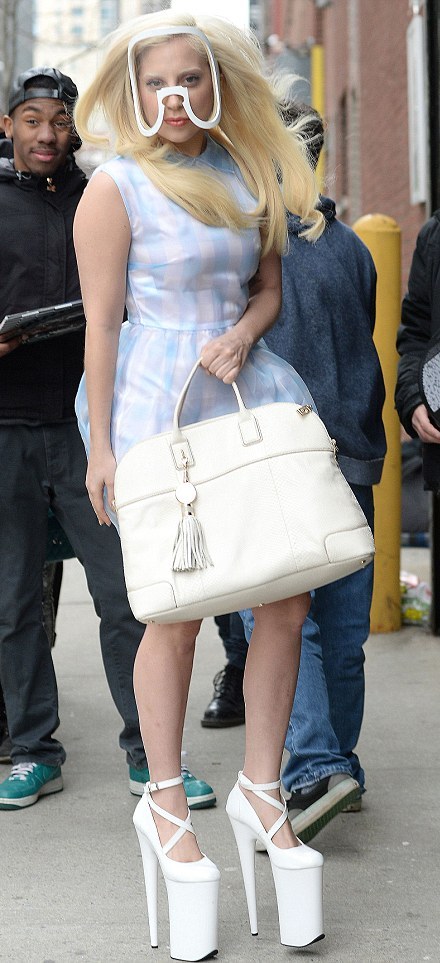 How many times have we seen the pop superstar step out in insanely high shoes from the brand? Countless times.
While she may have professed her love for her T.U.K. Creepers last week, we think
This isn't the first time we've seen her in the crisscross platforms but this is the first time we're featuring the shoes. Here they are: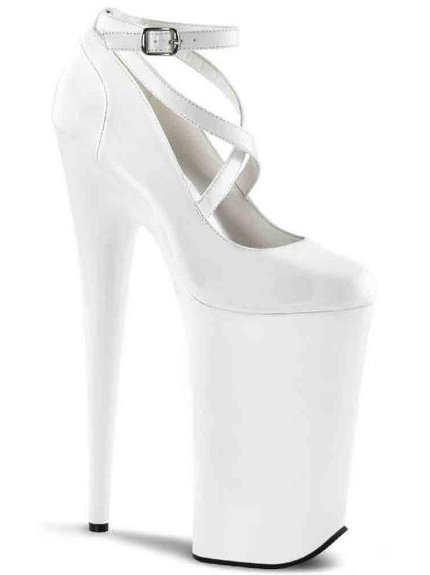 These platform shoes have 10″ heels (instant height booster!).  The platform stands around 7 inches so you have an effective heel height of 3 inches. The shoes are made of white patent leather but they also come in other colors like black and red.