If you're familiar with Formula One car racing, then you probably know about the Ecclestone sisters, Tamara and Petra, daughters of British business magnate and head of Formula One management,  Bernie Ecclestone.
One can't help but notice the two (heiresses), because like Paris and Nicky Hilton, they are quite stunning. Both, however, are as different as night and day. Tamara has brown wavy locks while Petra is a blond. While Tamara is beautifully tanned, Petra prefers her pale skin color. Of course, both are also quite fashionable.
Speaking of, Petra was spotted out and about with her husband, James Stunt, and daughter, Lavinia, in Beverly Hills last week. For the family activity, the younger Ecclestone donned a black-and-white printed romper and mixed the outfit with ankle-cuff thong sandals trimmed with grommets and scallops around the edges. She complemented the mix with oversized sunnies, stacks of expensive arm candy, and nude lip color. Coupled with her wavy blond locks, you could say Petra painted quite a picture in her garb.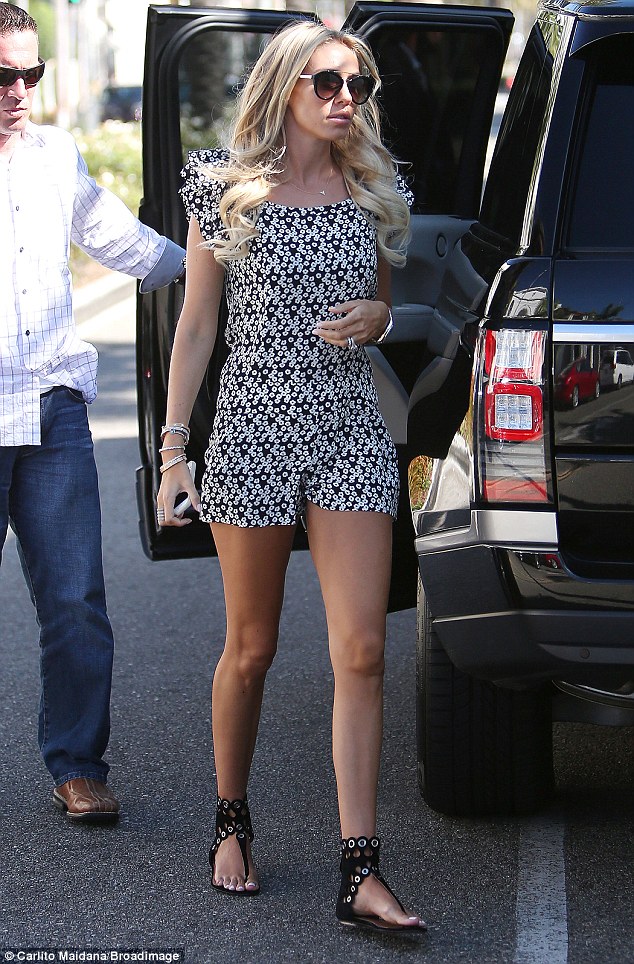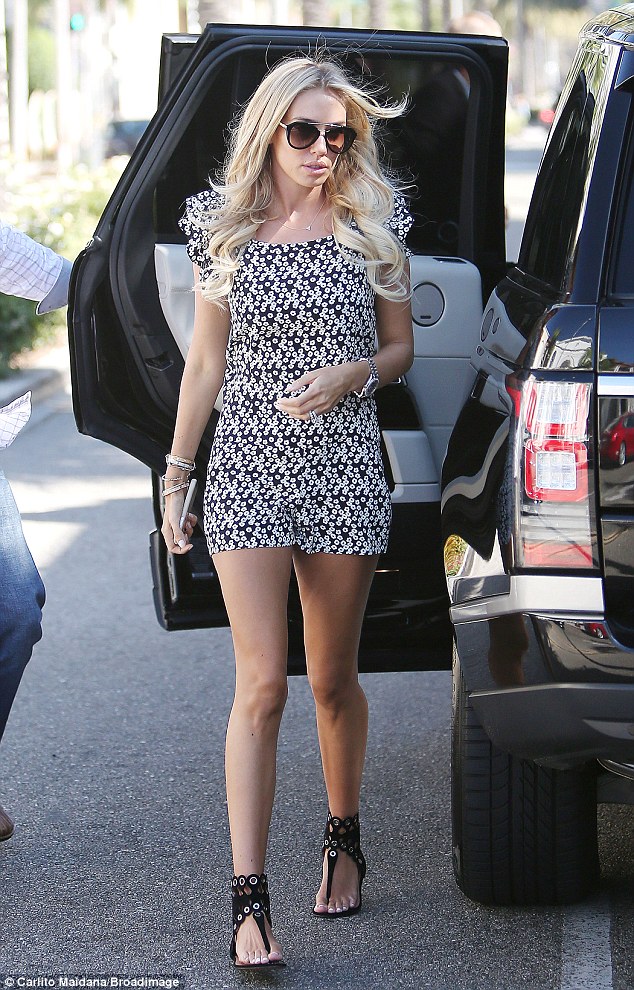 Petra Ecclstone Stunt rocks a cute printed romper with scalloped cuff sandals while out with her family in Beverly Hills
She looks good. Admit it. She does.
I'm especially in love with the combination she put together here. It's casual and simple, but flirty and feminine, thanks to the catchy print, the ruffled sleeves of her onesie, and those intricate sandals. In fact, I think her shoes did a lot of the talking with this outfit. Would you agree?
I tried locating the pair online but couldn't find any information. In case you know where she scored them, do let me know by hitting the comment button. In the meantime, if you're eyeing to steal Petra's black-and-white street style, just grab a black-and-white romper and pair it with any of these fancy sandals, depending on which style suits your budget:
SPLURGE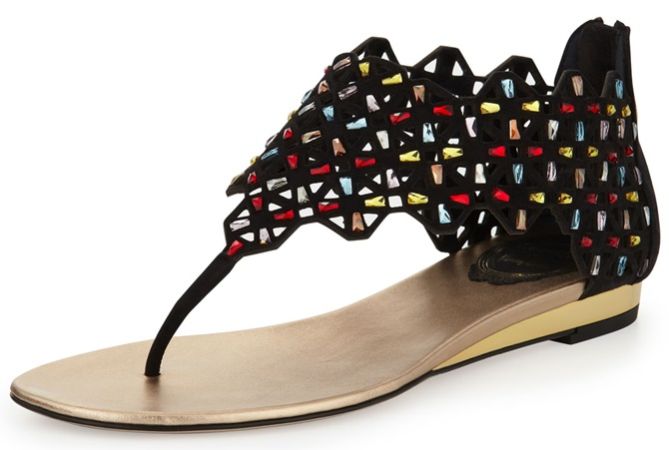 Rene Caovilla Cutout Suede and Crystal Thong Sandals, $1225
STEAL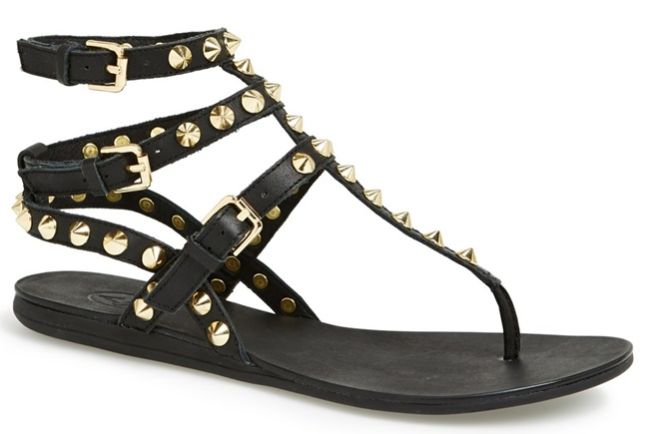 Ash Oasis Studded Thong Sandals, $ 98 (was $195)