Looks like Paris Hilton is into showing off her toned tummy this season. After the Grammys last weekend (January 26), the heiress was spotted attending an after-party sponsored by Republic Records in an uber-colorful and sporty two-piece that hinted a lot of the 80s. She paired the outfit with classic black pumps (from Louboutin) and her signature oversized sunnies.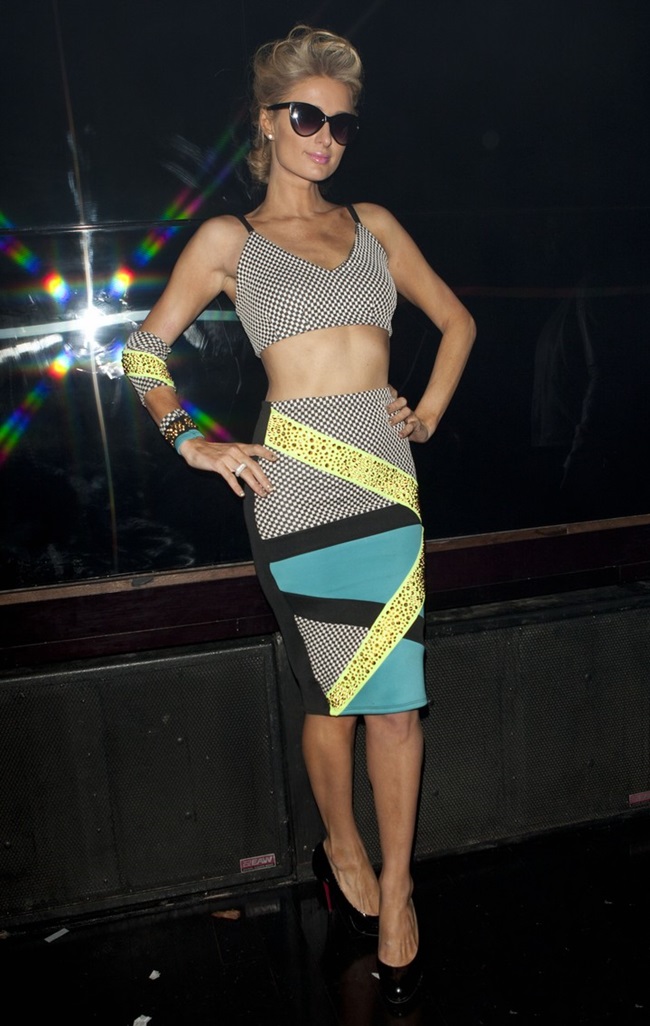 Paris Hilton attends the Republic Records Grammys after-party in Los Angeles, January 26, 2014
And just recently, while at the Leather and Laces Super Bowl Party in New York (January 31), Paris once again showed off some serious abs in another two-piece number finished with padlock-detailed ankle strap pumps from none other than Tom Ford. I'd say she definitely channeled some dominatrix drama in the whole ensemble.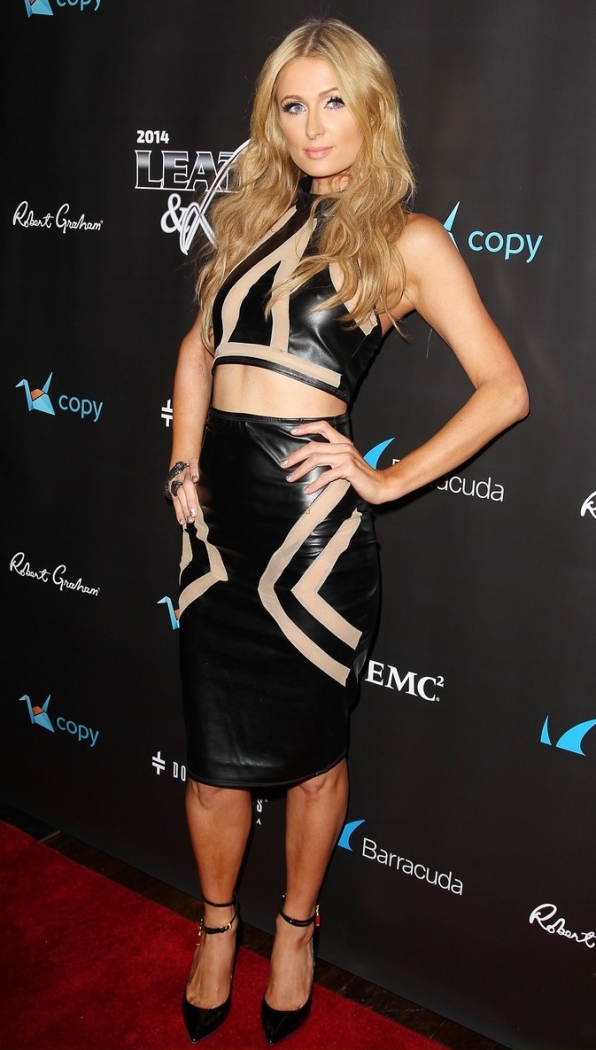 Paris Hilton attends the Leather and Lace Super Bowl Party in New York, January 31, 2014
I hate to admit it but Paris is Paris, and will always and forever be the original socialite party princess. And while she's already in her 30s, I don't think Hollywood has found anyone worthy enough to replace her just yet. The stylish blond has a knack for looking good in anything, and these two recent outfits of hers, while I'm not really into them, are no exception.
Now going back to Paris' shoes, do you dig her patent ankle-strap pumps, complete with padlock details?
Yes, those shiny gold hardwares hanging from the ankle straps are padlocks. The pumps are actually from Tom Ford. Not sure if you've already seen them before, but they come with double ankle-wrap straps and gold-tipped heels at the bottom. Here's a closer look at the pair, then tell me if you approve: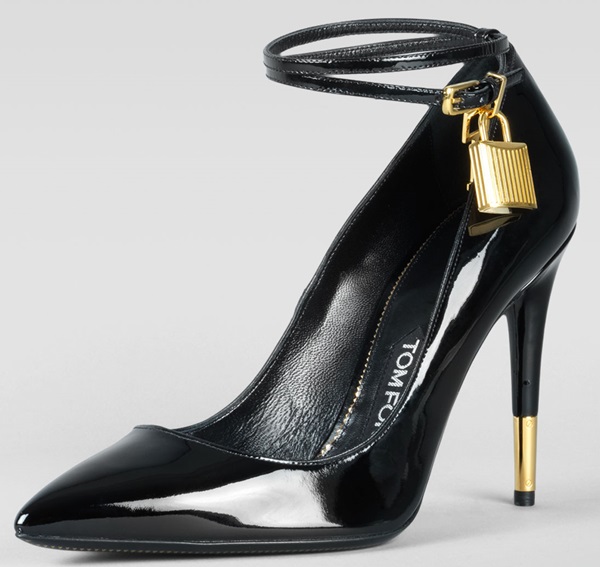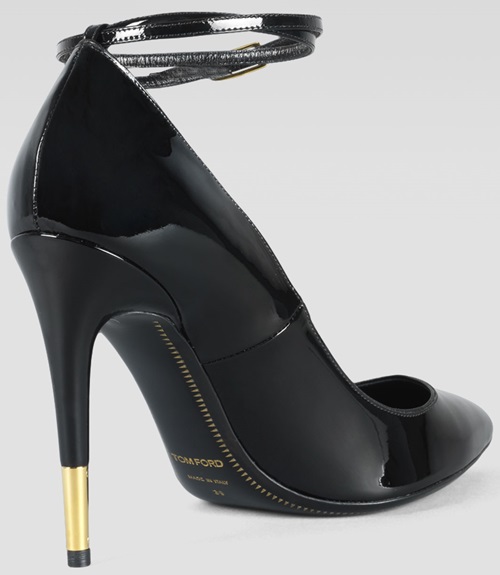 Tom Ford Padlock Ankle Wrap Pumps,  $1150
Well, do you like them or no?
They're very shiny, you know. I'm not really into patent ankle-wrap pumps like these because they give off too much dominatrix vibe. Of course, that's personal preference so you're free to form your own opinion.  If you think they're hot, you can actually grab 'em online. They retail at a hefty $1150. Pricey, I agree. But then again, they're (from) Tom Ford.
On a side note, you can grab Paris' look for a LOT less with these substitutes from Pour La Victoire. These are currently on sale at $199. Also, these aren't patent so they're a lot more versatile. If you want the padlock detail, you can just buy those tiny padlocks at your local hardware store (grab 'em in silver), then insert them through the ankle-wrap straps.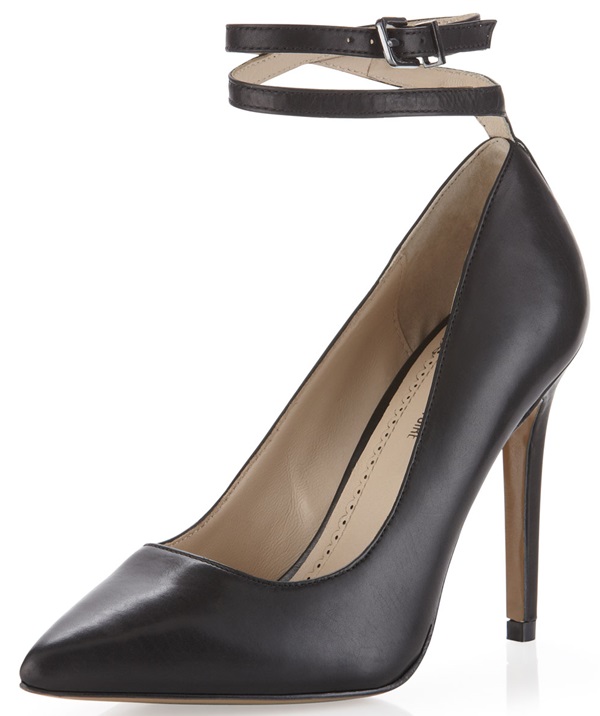 Pour La Victoire Turnera Ankle Strap Pumps, $199 (was $275)