Olivia Wilde is on the cover of Glamour magazine's September issue. What's interesting is that this isn't just any other editorial or cover. You'll actually find pictures of Olivia with her baby in the spread. Even more noteworthy is the fact that the actress proudly and willingly allowed the photographer to capture an intimate moment of her breastfeeding Otis, who is now 5 months old. It's a very glamorous shot, but also something so precious because you literally witness a bonding moment between a mother and her child.
Of course, because we're all about shoes here, I just couldn't help but notice that gorgeous pair of sandals the actress wore in one of the pictures. The shoes were strappy, sexy, and very architectural. They also came fashioned with wedge heels textured in a mix of patterns. Check out Olivia's sandals below, then tell me if you an ID them: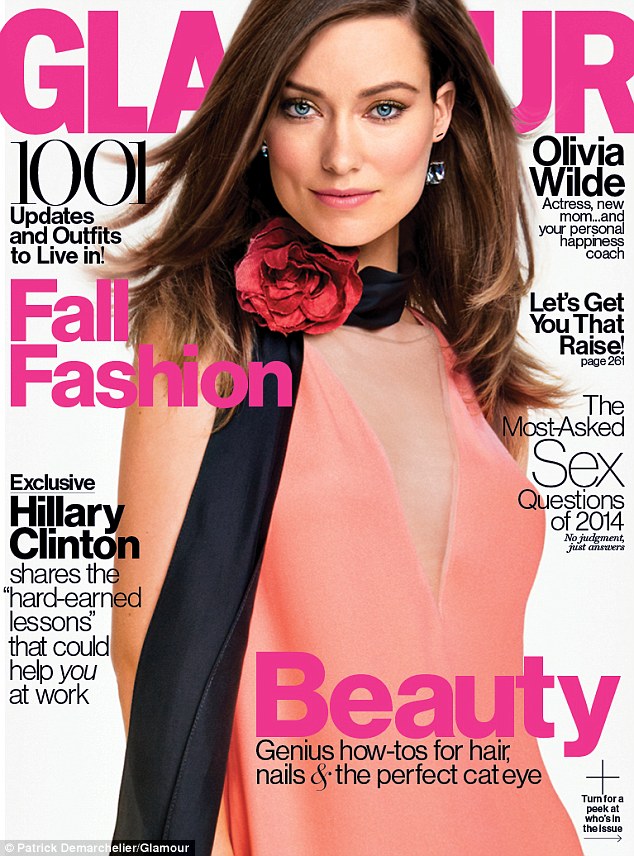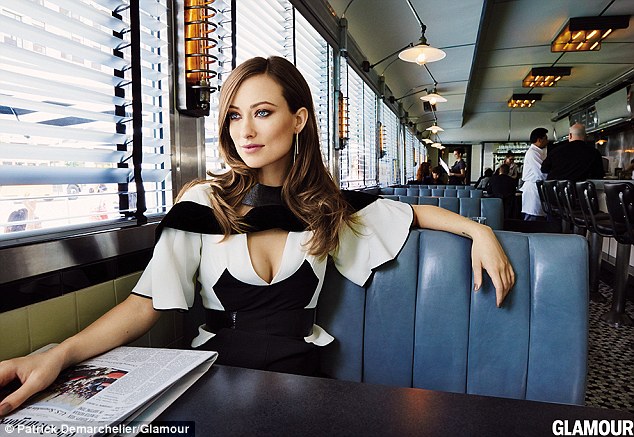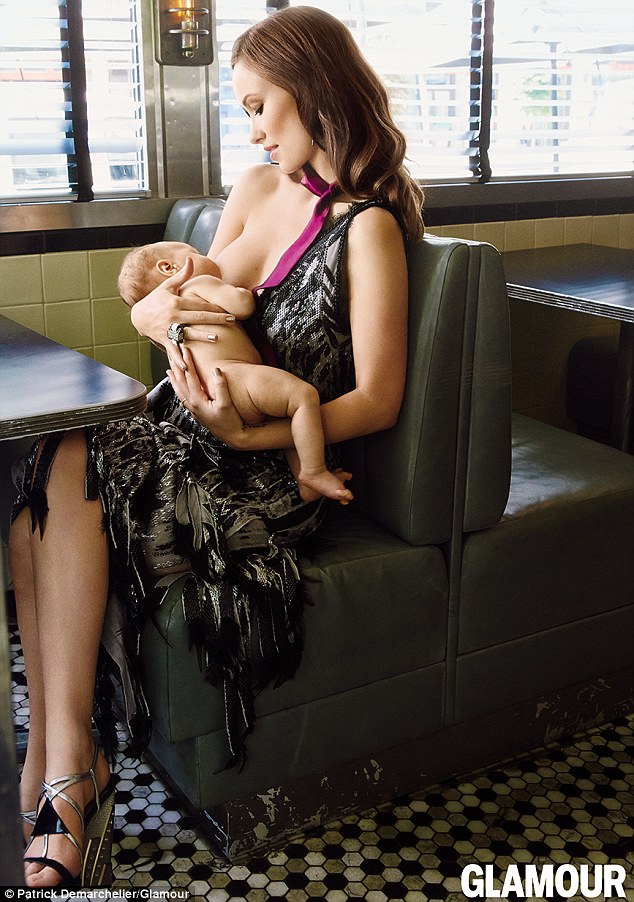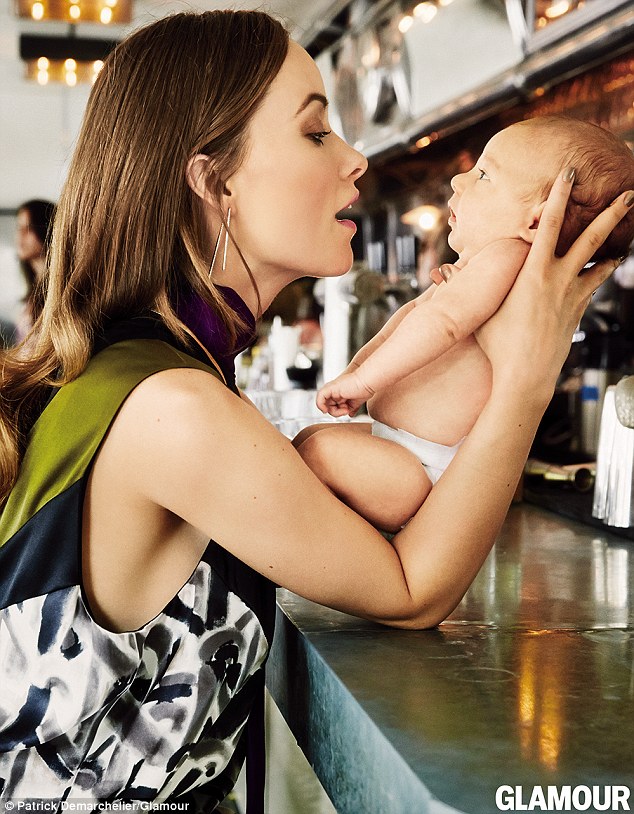 Olivia Wilde poses for the camera, and even breastfeeds her child while doing editorial shots for the September 2014 issue of Glamour magazine
Well, any guesses?
If your answer is  Prada, then you are very correct. They're these metallic perforated wedge sandals done in multicolor. These shoes feature patterned and textured 4.25-inch-tall plastic wedge heels that really give them a unique flavor. The thin leather straps follow a T-design, so they're quite flattering to wear. If you fancy them, you can score them in your size over at SAKS. They retail at a pricey $990.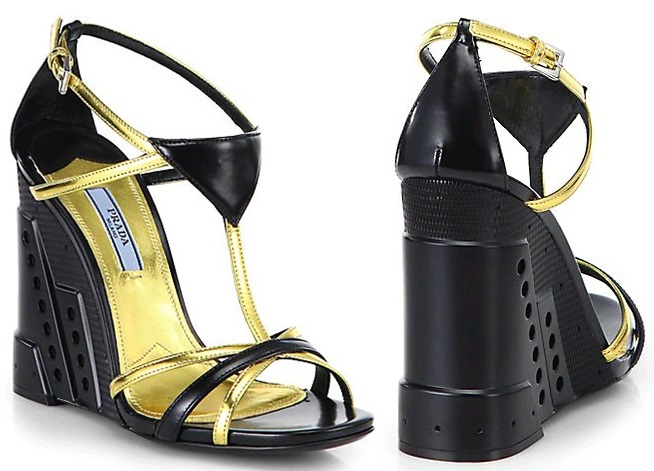 Prada Metallic Perforated Wedge Sandals, $990
For those on a budget, I'm sorry I couldn't find anything similar to Olivia's Prada heels.  However, I thought I might leave you with these super affordable options from MIA that are definitely worth considering:
MIA Tiffany Sandals,$50 (was $70)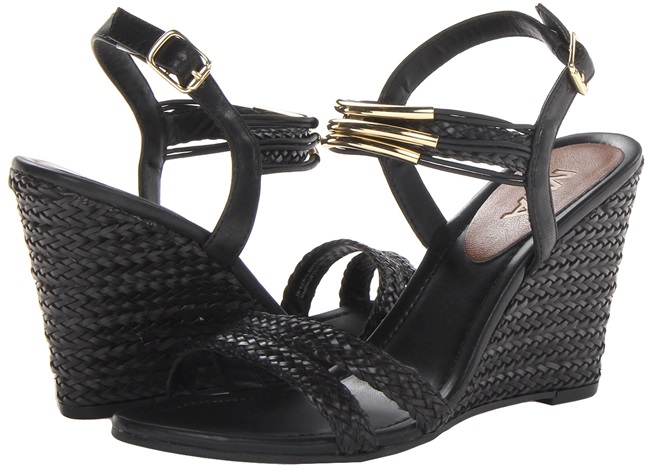 MIA Kenya Sandals, $48 (was $59)