Olivia Palermo put her best fashion forward at the Moncler Gamme Rouge presentation held in Paris on Wednesday. The socialite looked sleek and chic in black skinny pants, which she teamed with a pinstriped shirt and a structured navy coat. The style-setter complemented the trio with oversized square frames and pointed lace-up booties that accentuated her slender legs.
Of course, Olivia's best accessory at the event would have to be her hunk of a husband, Johannes Huebl, who looked rather dapper in a four-piece getup complete with a waistcoat. As a couple, they looked picture perfect — immensely good looking and well-dressed.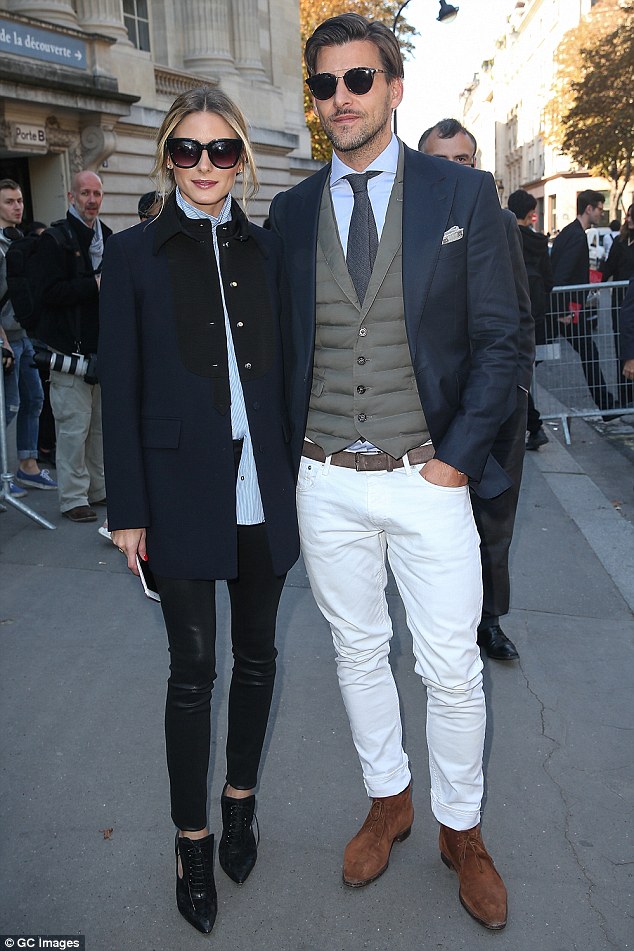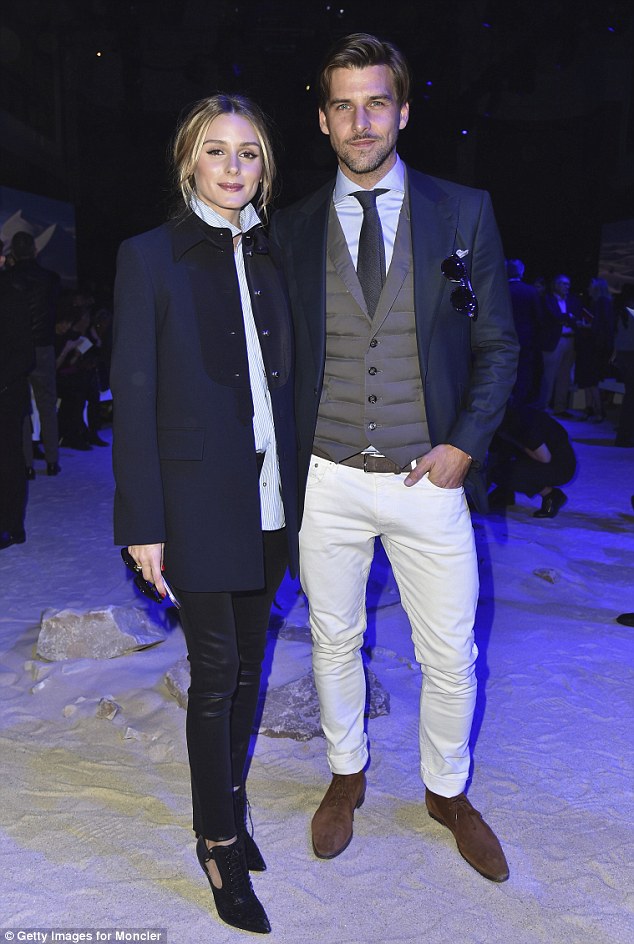 Olivia Palermo attends the Moncler Gamme Rouge presentation in Paris with her husband, Johannes Huebl, on October 5, 2016
These two look so darn good together. Would you agree?
Now since we're all about fashion here, what can you say about Olivia's outfit? It's very simple and prim, but also quite polished. I love her jacket, but what I love even more are the shoes. No doubt, those lace-up booties injected a dose of drama into the attire. Had she worn something more, er, basic, the outfit would have looked a tad boring. Yes?
Olivia's skinny pants are from J Brand while her blue shirt is from Zara. Considering it is a Moncler show, I can only assume that her expensive-looking topper is the one that's from the label. As for her lace-up booties, those are by Givenchy.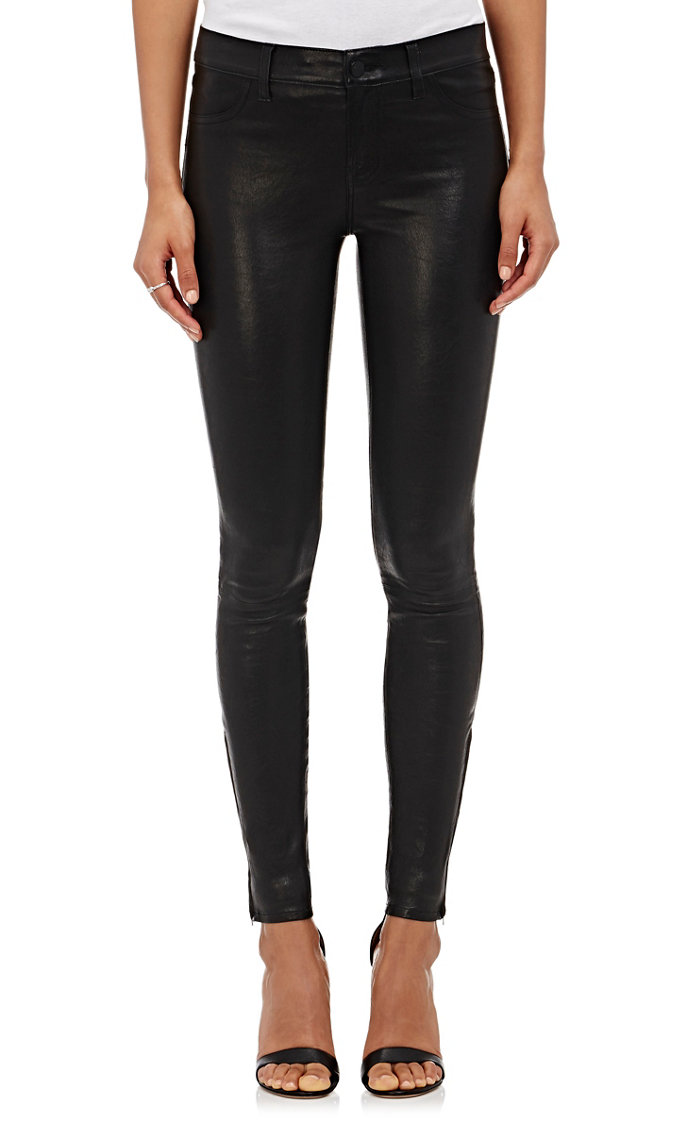 J Brand Leather Skinny Pants, $998
Here's a closer look at Olivia's lace-ups. They're actually a pair of brogues, only, more feminine and injected with lots of flair by way of lace paneling, zigzag edges, perforation, and cutouts. They're also detailed with 4.5-inch-tall kitten-ish heels, as well as pointed toes. If you like what you see her, you can score the shoes over at Net-A-Porter. They retail at $1295: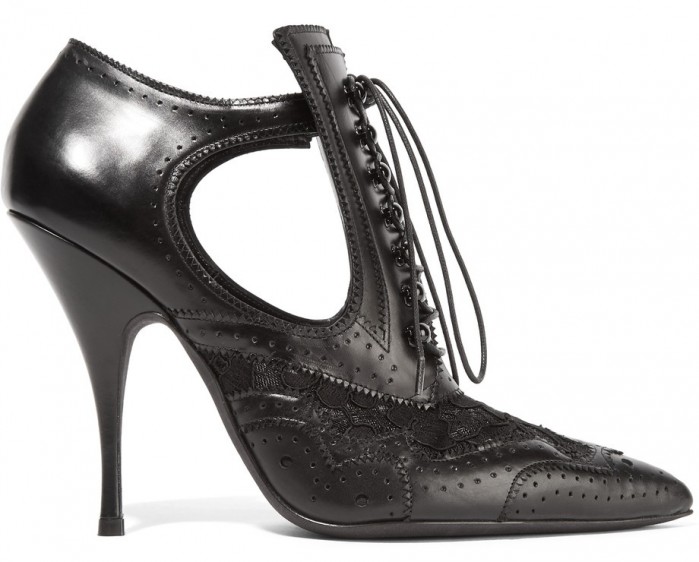 Givenchy Cutout Ankle Boots, $1295