Olivia Palermo is officially a Mrs.. The socialite wed her long-time boyfriend, Johannes Huebl, over the weekend. The two dated for six years and Johannes, a model and photographer, popped the question to the ultra-fashionable brunette early this year.
A big wedding was supposed to take place (or so we've heard), so everyone was quite surprised Olivia opted to do a very small and intimate one in Bedford, New York, out of the blue.
The former The City star also went against the grain with her fashion choice for the momentous occasion. Instead of the usual long white train and white couture wedding gown, Olivia chose to wear a three-piece outfit consisting of a cream jumper, a tulle skirt with a thigh-high slit, and matching shorts — all from one of her favorite designers, Carolina Herrera.
The ensemble was quite unexpected (just as the wedding was), but per usual, Olivia looked amazing. She finished her look with cobalt blue satin-wrapped Manolo Blahnik pumps — the Hangisi, which you may have seen on Carrie Bradshaw of Sex and the City.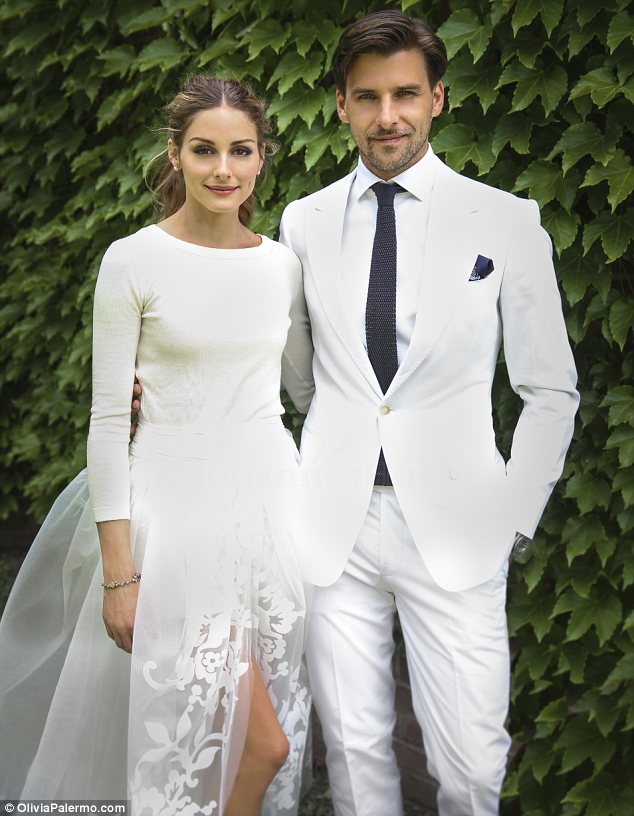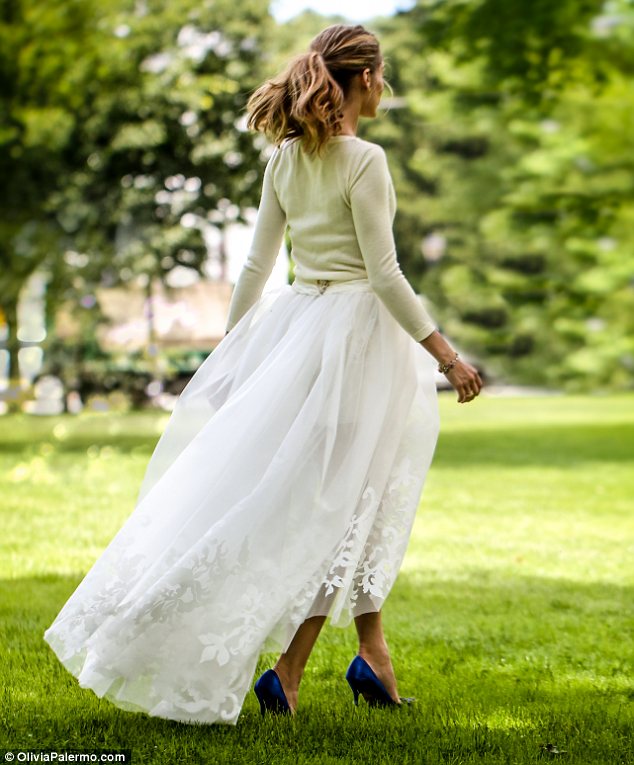 Olivia marries Johannes Huebl in an unconventional three-piece outfit by Carolina Herrera in Bedford, New York, on June 28, 2014
What do you think of Olivia's wedding outfit? And what can you say about her decision to wear blue jeweled pumps with the whole outfit?
You know what? I give her thumbs up for all the choices she made for the wedding. I like how she kept it intimate and special, and I especially like how she chose a different kind of wedding "dress". It's feminine, fashion forward, practical, and it's very her. And yes, I definitely love her shoes too.
The Manolo Blahnik Hangisi feature smooth satin fabric uppers, crystal-encrusted square buckles at the pointed toes, and 3.25-inch-tall heels. They're the perfect shoes to wear to a formal occasion such as a wedding or a black-tie soiree.
Manolo Blahnik Hangisi Pumps in Satin Blue, $965
Do you like the Hangisi? If you fancy them, you can score a pair in your size for a hefty $925. They're iconic and they bear the Manolo Blahnik name so you can understand why they're that pricey.
For those who want a more affordable pair to grab, you can try the Kate Spade Kari pumps instead. These feature 3-inch-tall heels and cystal-encrusted rose emblems at the rounded toes. They're not as fancy as Olivia's shoes, but they do retail at a more palatable $328: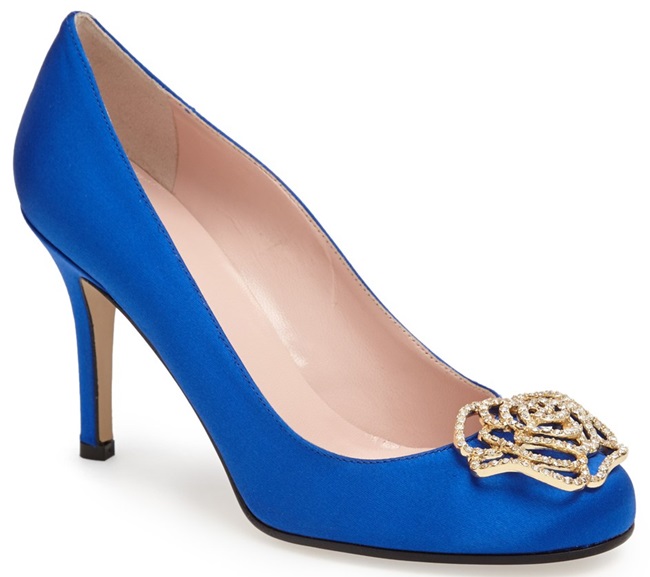 Kate Spade Kari Pumps, $328