You know, I don't think I've ever gushed enough about Olivia Palermo. If I could pick a modern-day style icon, her name would be at the top of my list. She's got the whole package — beauty, grace, class, and impeccable fashion sense. The fact that she's been with the same guy for a number of years now also says a lot about her as a person.
Olivia's eclectic style and mastery in mixing and matching high and low pieces are the qualities that really make her stand out — both on the streets and the red carpet. I'm generally used to seeing her in looks that are polished and elegant (and in heels or ballet flats), so to catch her sport a really rugged outfit yesterday kind of surprised me.
The style star was out walking her dog and for the quick activity, she wore a fur-trimmed coat, ripped skinny jeans, and a pair of really casual boots. The overall effect was, of course, still put together, but it was definitely outside of her usual.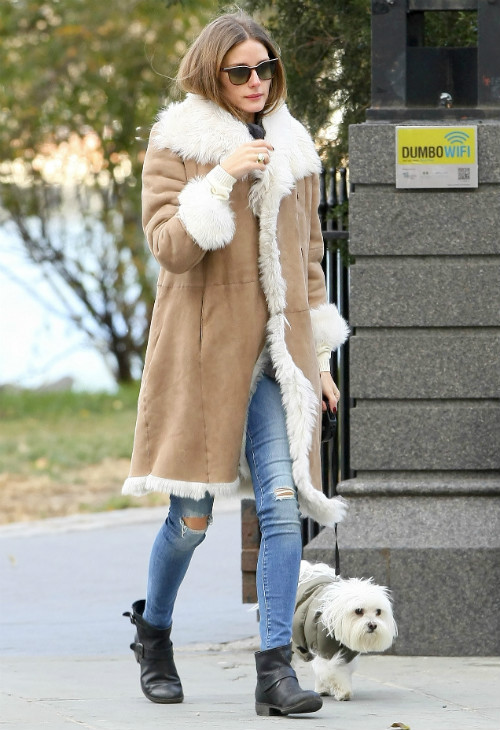 Olivia walks her dog while out and about in her New York neighborhood, November 27, 2013
Do you like her take on rugged street style?
Yeah, she still looks amazing.
I also found out that she has had those boots for a while now. She usually wears her Stuart Weitzman 5050 thigh-highs, but I guess for dog walking, she prefers the more laid-back pair. The shoes are actually from Report. They're called the "Jude" Moto, and they feature 1.25-inch stacked heels, adjustable buckles, and boot shafts that are about 6 inches tall.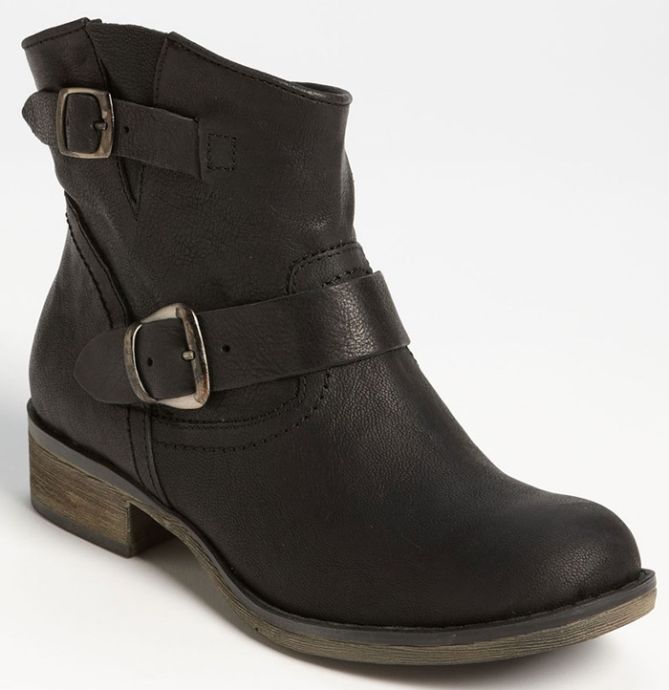 Report Jude Moto Boots, $99 (Sold out)
The Jude are sold out already. I remember 6pm had them for like $30, which was  a really sweet bargain because they retailed at $99.
Now for the bunch of you looking to grab a similar pair, just head over to Zappos and order the Report Juliee instead. It's practically the same style (I'm guessing it's a re-issue). They retail at an easy $55, and come in brown too — in case you want the variation: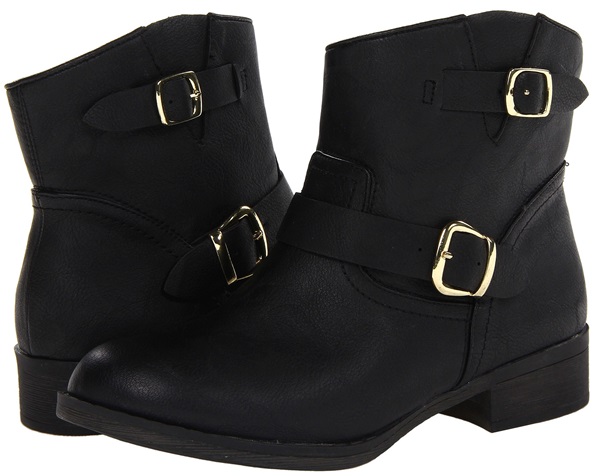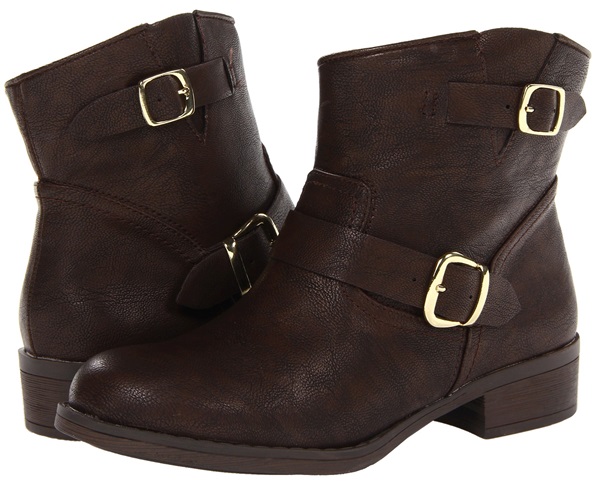 Report Juliee Boots, $55 (was $70)