Ever the fashionista, Olivia Palermo certainly did not miss attending the 2014 CFDA Fashion Awards held in New York last Monday.
We all know how Olivia loves to mix and match textures and layer pieces, but for some reason, while I enjoyed her fringes-and-feathers outfit at the event (after all, only she could pull off something so flamboyant and make it look elegant), I was hoping she would turn up in something a little more, er, summer appropriate and colorful.
For the occasion, the stunning brunette wore a black feathery Ann Taylor sweater over a fringed midi Ann Taylor skirt, also in black. She accessorized the attire with a Lulu Guinness Lips clutch, a pair of pave earrings from Rebecca Minkoff, and some frilly feathery ankle-wrap pumps from Aquazzura.
While the combination may sound overdone, it didn't look so bad on Olivia. In fact, she pulled off the outfit with flying colors per usual.
Here's Olivia's CFDA Awards outfit for you. Tell me if you approve: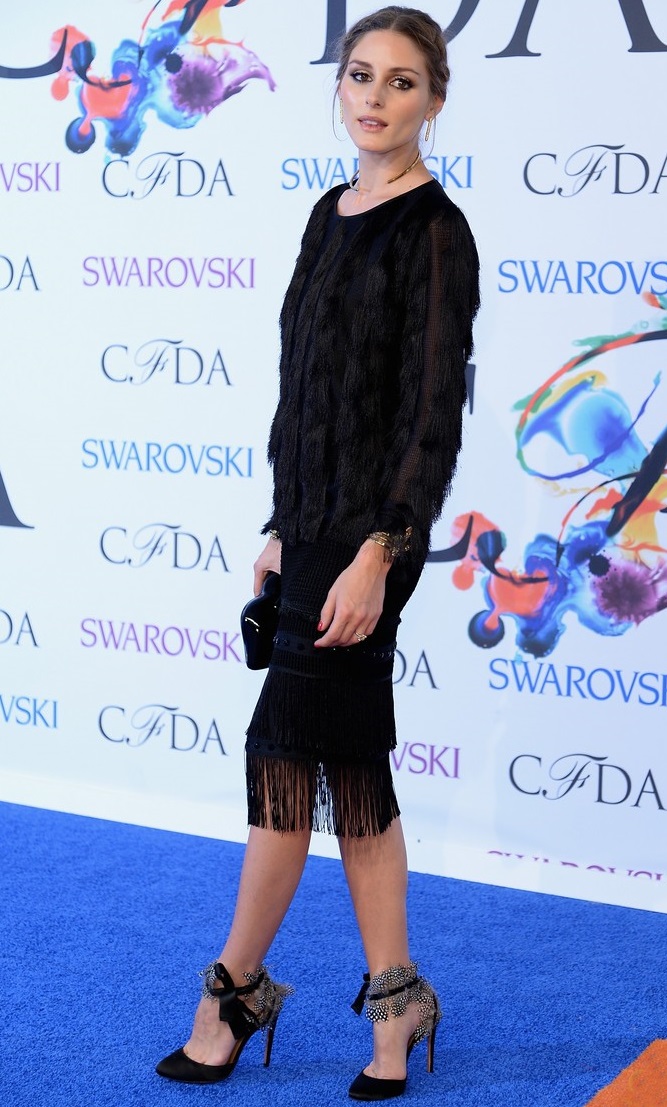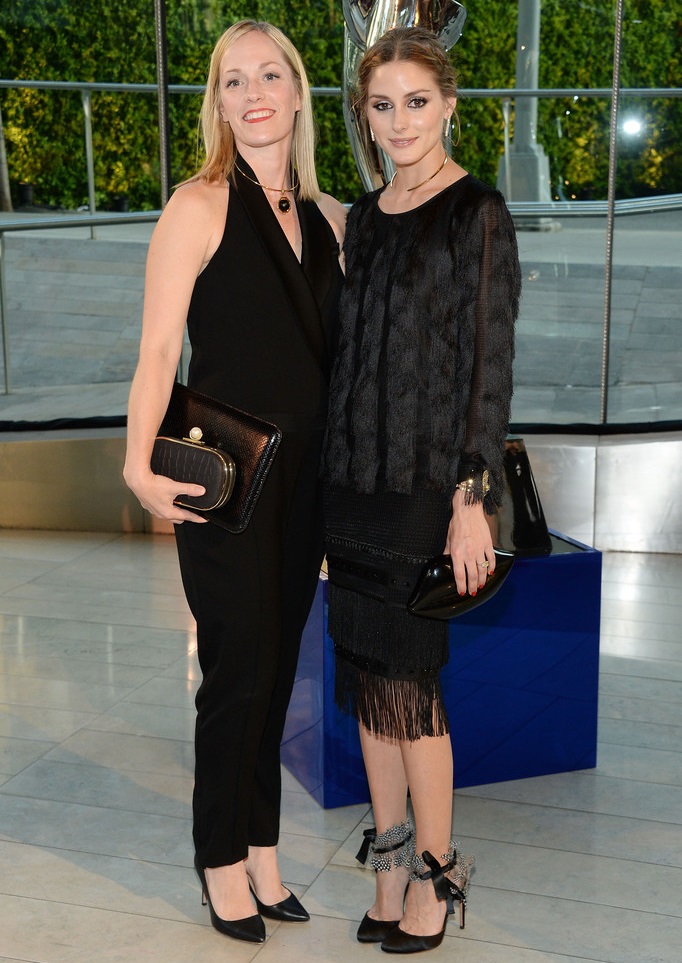 Olivia Palermo and Lisa Axelson attend the 2014 CFDA Fashion Awards held in New York City, on June 2, 2014
Well, any thoughts? Did she nail it or fail it?
She looks lovely, I agree. In fact, I think she looks perfect. But again, I was hoping for some color, especially since she is a trend-savvy icon.
In any case, let's talk about her standout heels. Yes, I can totally understand if you were distracted by her shoes. They look quite festive. They're from Aquazzura, dubbed as the "Madison" feather pumps. Here's a closer look at them: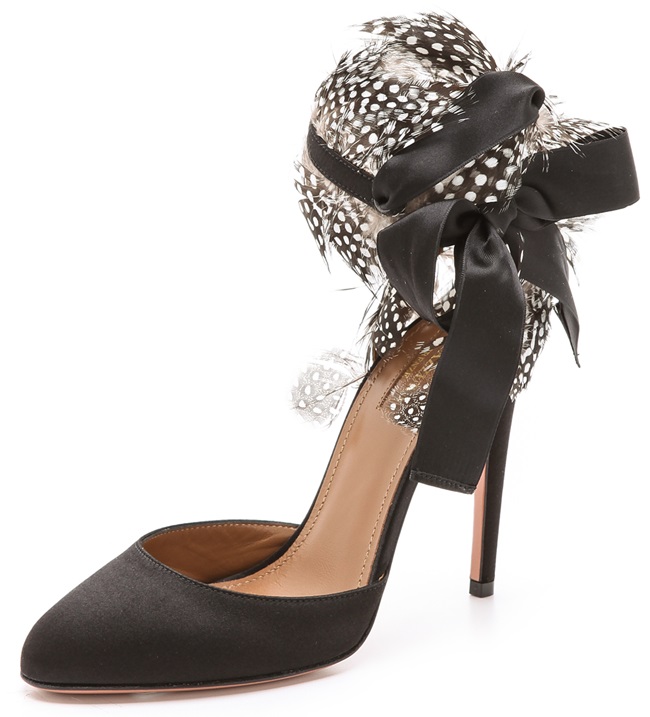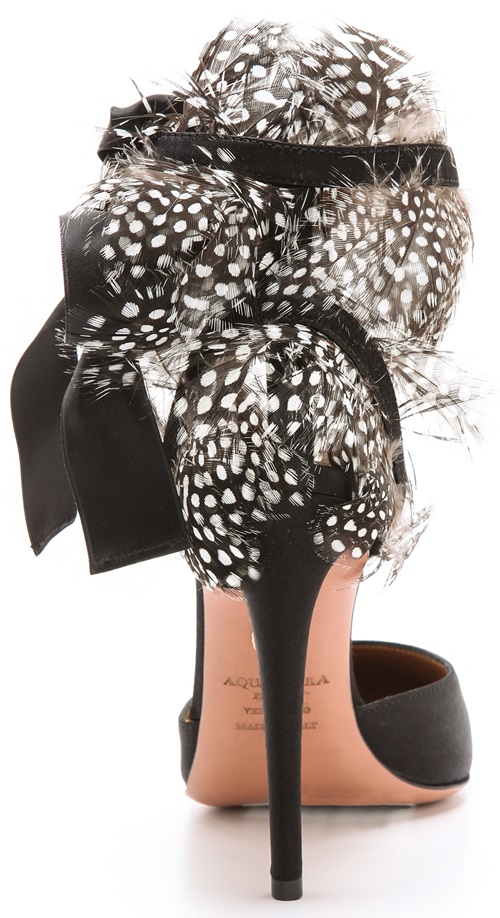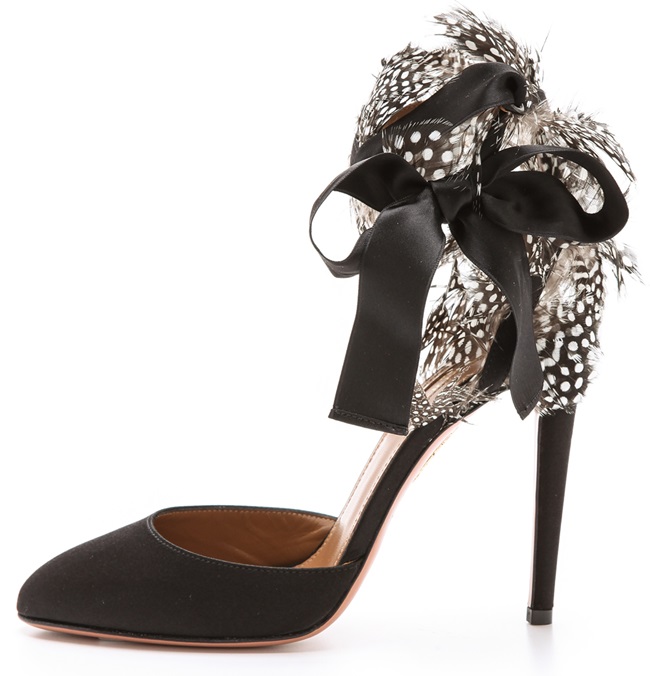 Aquazzura Madison Feather Pumps, $875
These shoes feature spotted feathers that float around the ankles and heels. There are slingback straps at the counters, while the ankle ties are made of satin ribbon. These pumps also feature vamps fashioned with rounded toes, satin uppers, and 4-inch-tall self-covered heels.
The Madison pumps are no longer available online so if you like what you see here, you may need to check consignment stores and marketplaces where they sell off-season merchandise or used designer goods. That said, I thought I'd leave you with this pair from Schutz just in case you need the shoe fix.
The Davynn strappy pumps are just as flamboyant and as busy as Olivia's Madison heels. The only difference — this pair comes with a whole lot of edge without the corresponding designer price tag: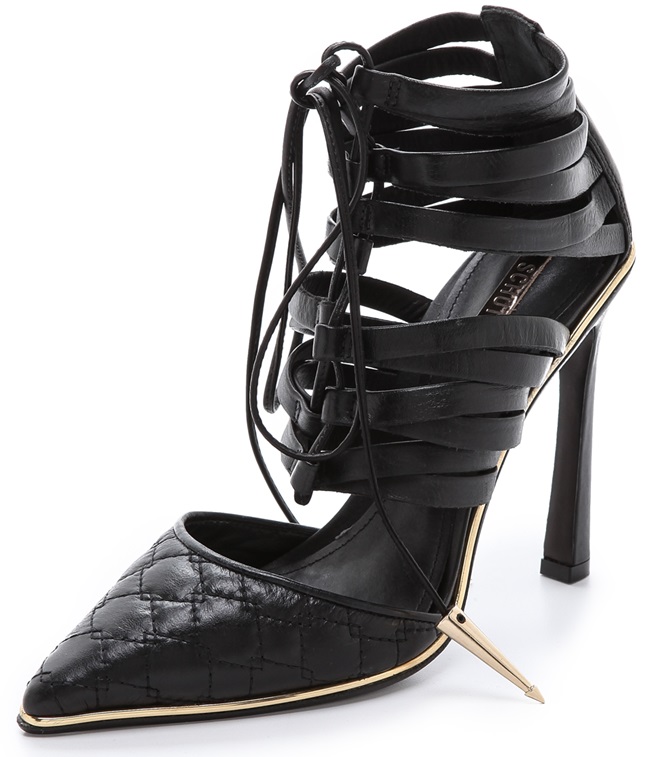 Schutz Davynn Strappy Pumps, $240