My style icon, Olivia Palermo, was spotted out and about in London recently. The stylish socialite even posted this picture of herself on her blog. Doesn't she look fabulous?
Leave it to Ms. P to put a fresh spin to an otherwise ordinary outfit. The jacket looks gorgeous, and I'm sure it's the first thing you noticed. But don't you love how the topper clashes with her edgy, ultra casual, uniquely-detailed boots? It's an unlikely pairing, yet for some reason, she made it work.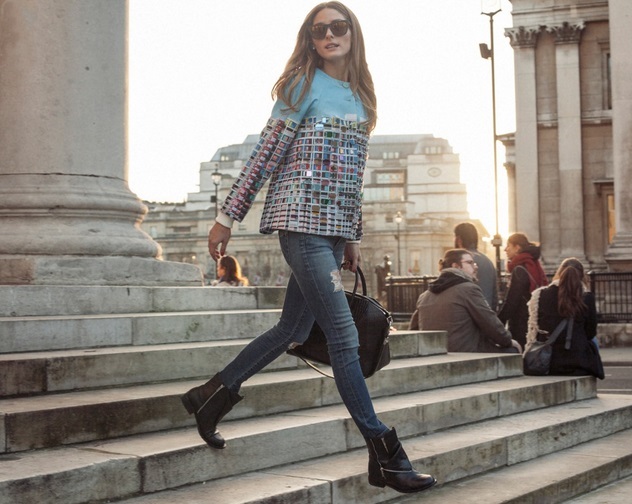 Olivia Palermo takes on London with flair and style, March 24, 2014
Olivia's jacket is from Mary Katrantzou (well, no wonder it looks fancy!). It's obviously a high-fashion piece, but because Olivia is such a pro at mixing and matching high and low pieces, you wouldn't even think the boots on her feet only cost her an affordable $145. Yep, she just made those boots look more expensive than they really are.
Speaking of the boots, they're from DV Dolce Vita. The style is called "Sera", and sadly, already sold out everywhere. Nonetheless, here they are up close and personal for you: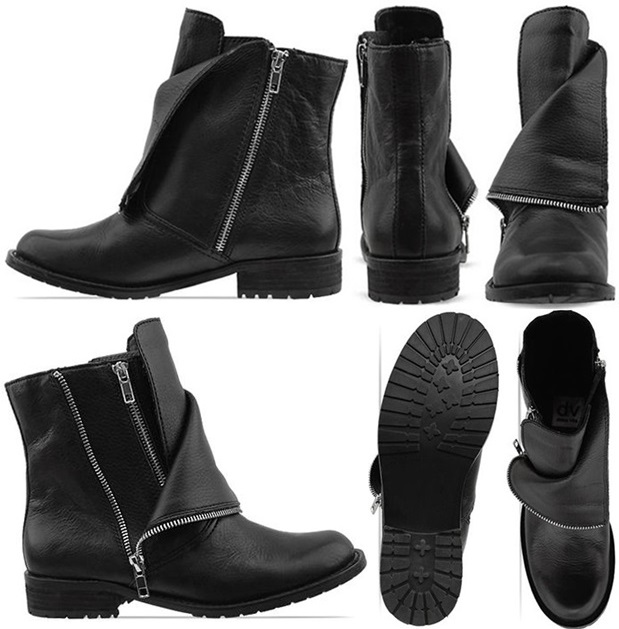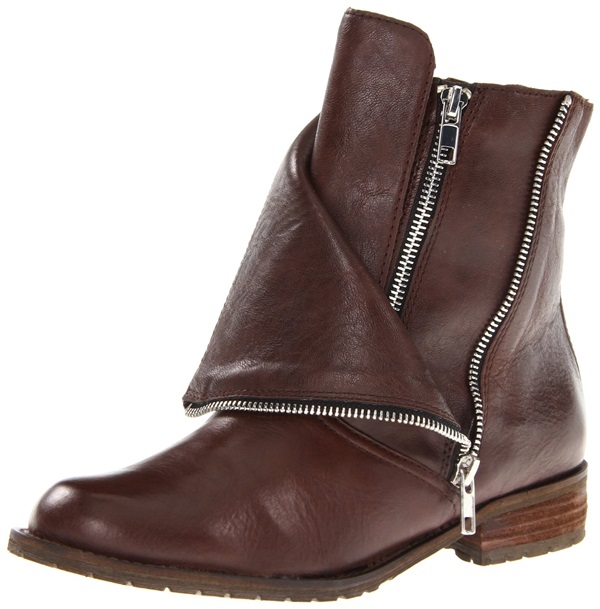 DV Dolce Vita Sera Boots, $145
The Sera (boots) from DV Dolce vita feature decorative zippers at the shafts, and an extra flap that can be pulled down to give your boots a unique look. They're perfect with skinny jeans and will instantly give your outfit that edgy tough-chick twist.
If you're loving these boots, you can actually try a similar style from Fergalicious called the "Erupt". They're available at 6pm, for an easy breezy $26. The shafts on the Erupt are shorter at 5.5 inches (vs. 6.75 inches), but the zipper details are there. Sizes 6 through 8.5 are currently available so I suggest you head over to 6pm today and grab yourself a pair. You just can't miss this $26 steal.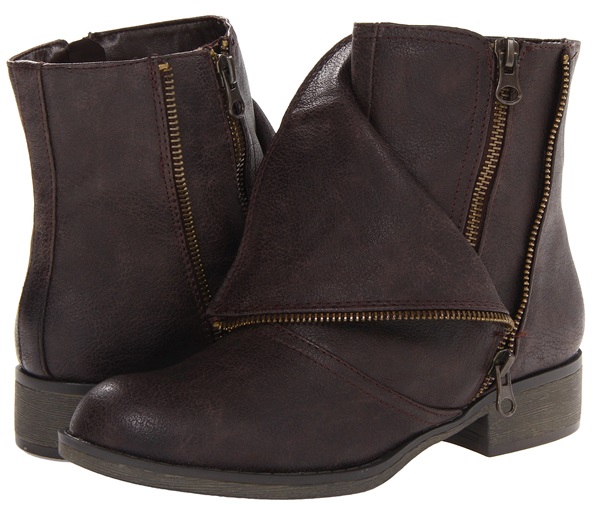 Fergalicious Erupt Boots, $26 (was $75)