Can you walk your dog in high heels? Olivia Palermo certainly can. Not only that, but she can look incredibly stylish while doing so too.
The stunning socialite was spotted taking her cute little pooch for a stroll in New York City while decked in a stunning all-white ensemble teamed with fancy exotic-skin lace-up high heels and cat-eye sunnies. I must say, she looked like a million bucks in the whole get-up; like a rich aristocrat taking a leisurely walk with her pup because she had nothing else better to do.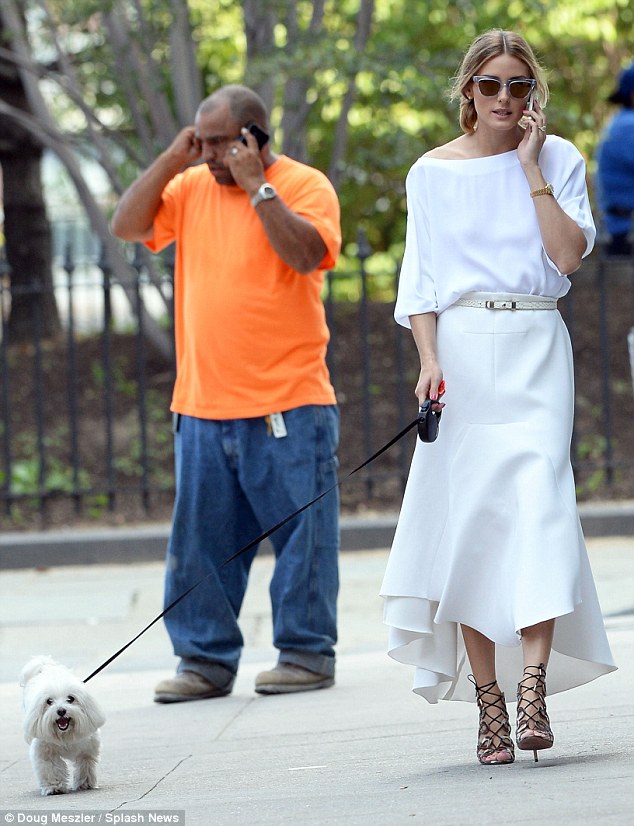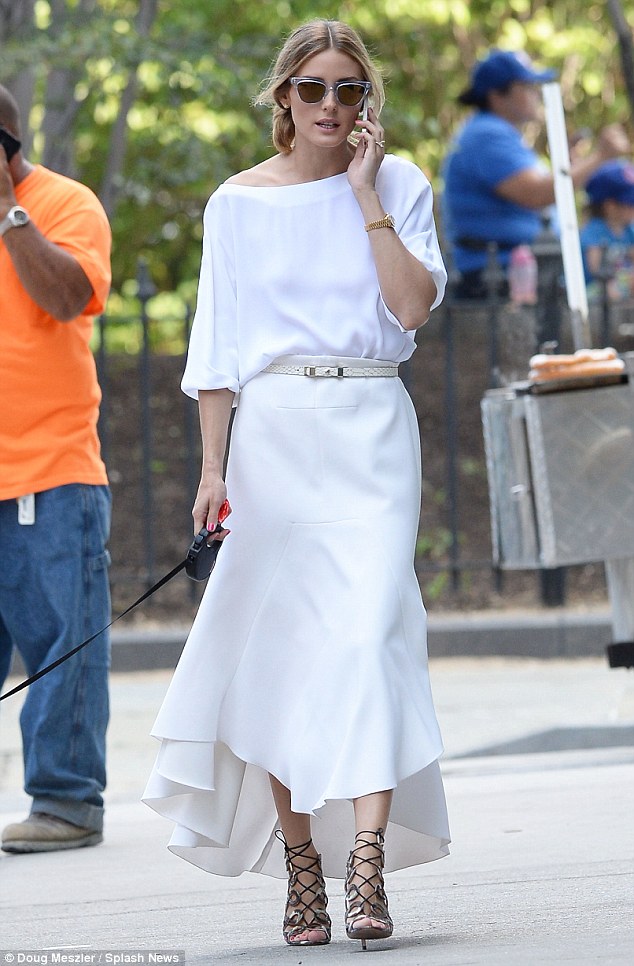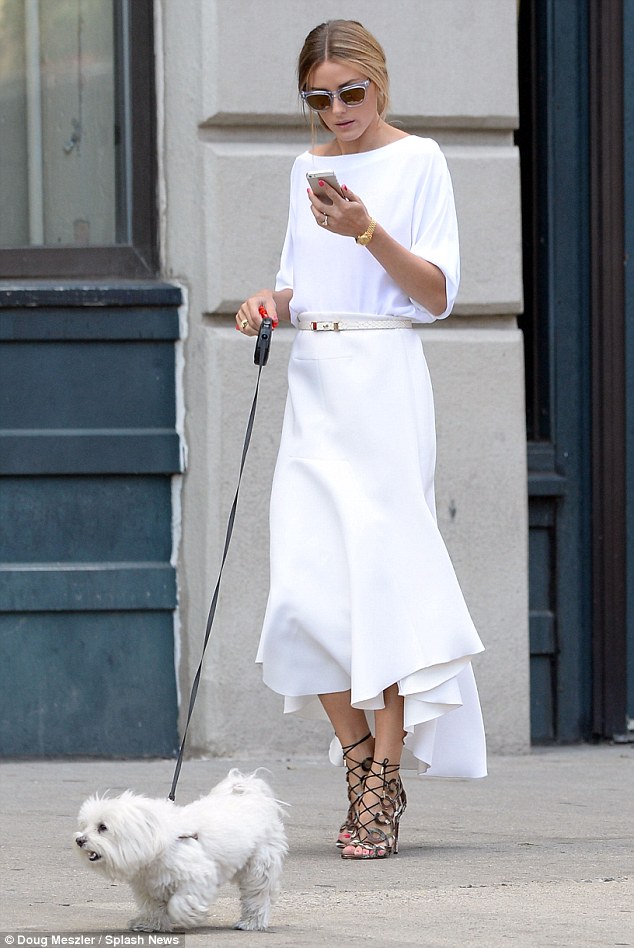 Olivia Palermo walks her dog in New York City while decked in a lovely white dress and exotic-skin lace-up sandals on August 4, 2014
Sigh… I wish I could be Olivia for a day. And I wish I could have her closet too. Obviously, I'm a huge fan. She's known for her ingenious ways of mixing and matching using pieces from both high-end and high-street labels. She may not be as rich as Paris Hilton, but the girl's got taste. And that's what counts.
Doesn't she look amazing in that dress?
And those shoes! Yes, the shoes. They're simply exquisite. She was spotted wearing them with another outfit on the same day. She went for a classic white buttoned shirt and a long leather skirt for the second look.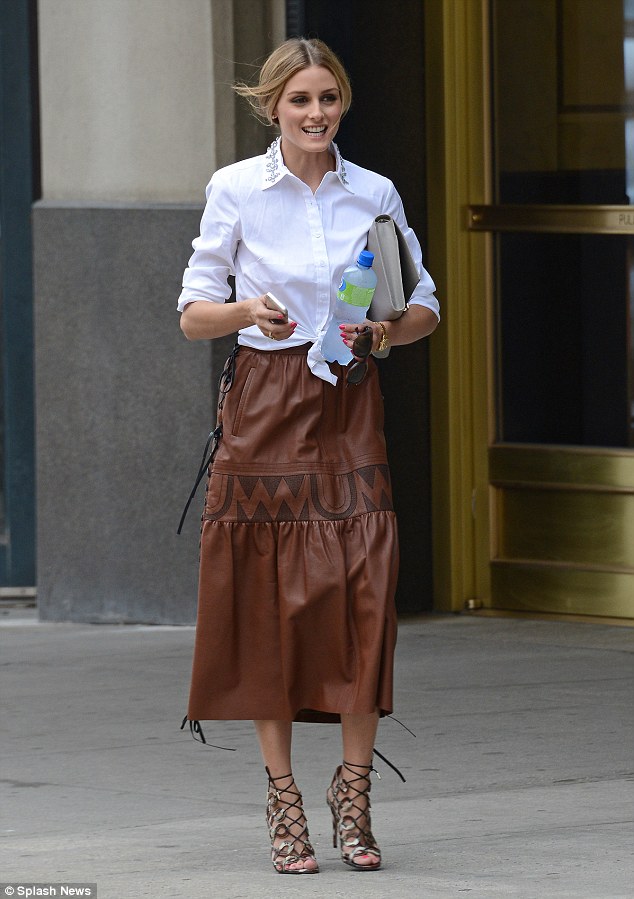 Olivia switches her outfit to a white shirt and leather skirt, while still opting for the same pair of heels on Monday, August 4, 2014
If I'm not mistaken, Olivia's heels are from her exclusive line with Aquazzura. In case you haven't heard, Olivia has teamed up with the shoe label for a limited edition collection. Below is an initial sketch of the same shoes she's wearing in the pictures: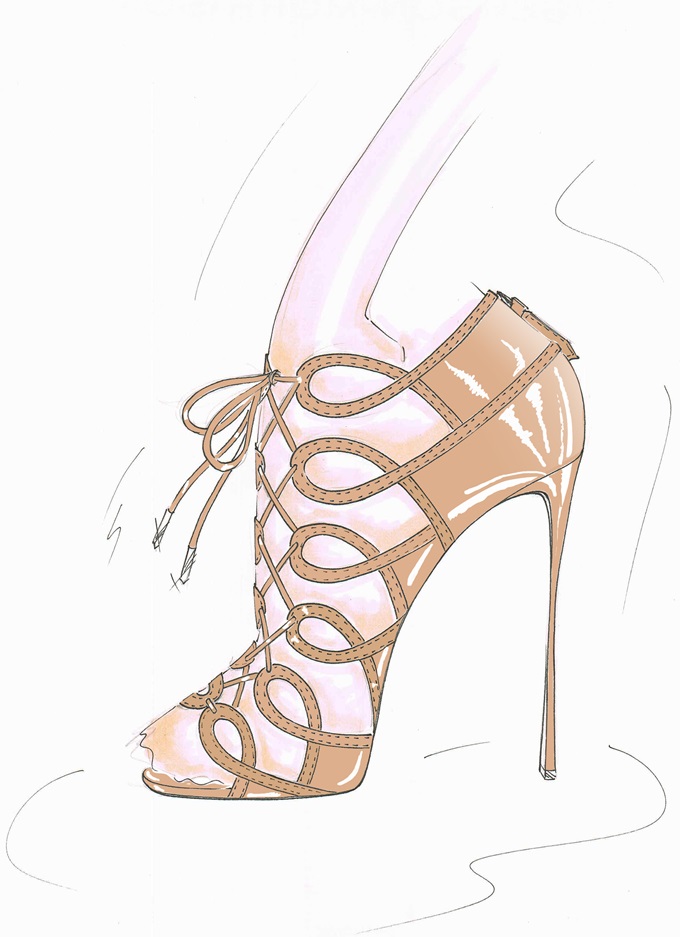 Aquazzura x Olivia Palermo Gladiator Lace Up Sandals
The much-awaited line will be launched this September, and will only be available at select stores all over the globe. You may also score them online at Net-A-Porter if you don't live in any of the major cities.
For those of you who can't wait, here are a couple of exotic-skin styles from Aquazzura that you can grab instead. These feature snakeskin uppers and sexy 4-inch-tall heels. Pair them with a long white frock to channel Olivia's style: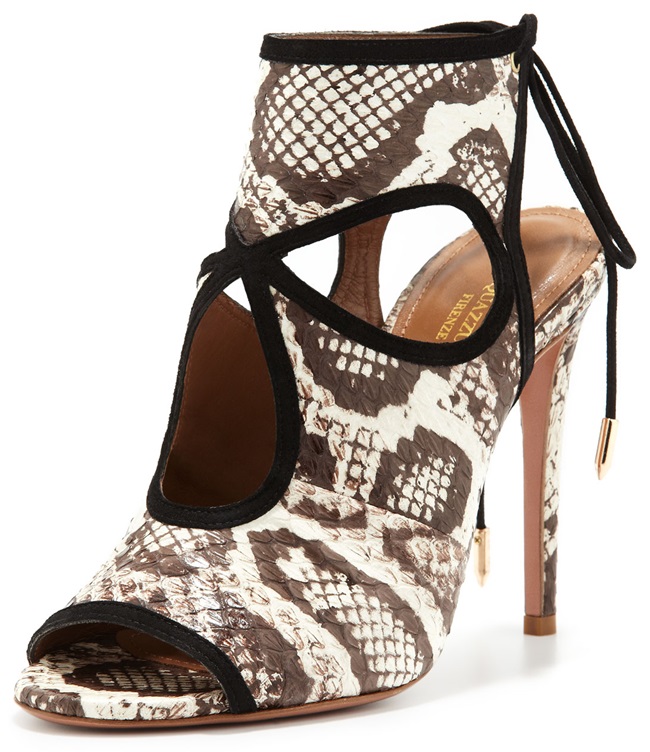 Aquazzura Sexy Thing Snakeskin Cutout Sandals, $890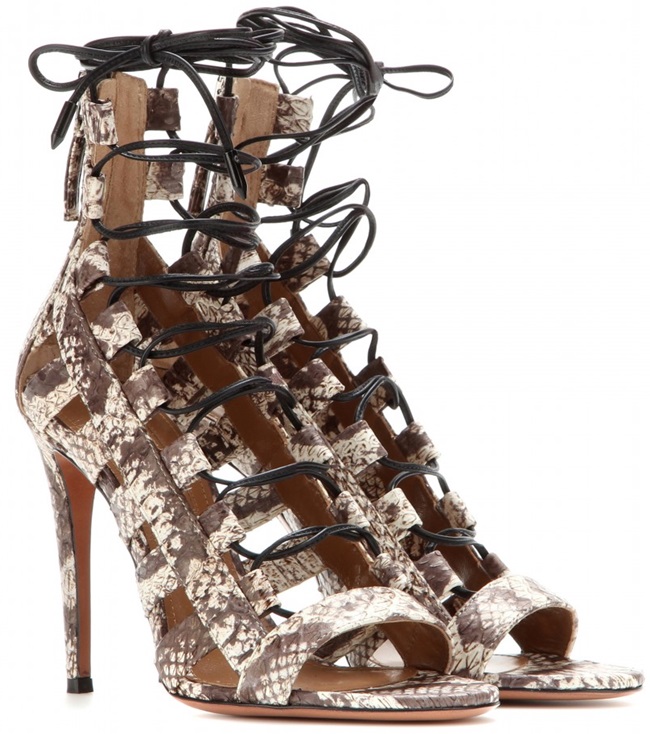 Aquazzura Amazon Snakeskin Lace-Up Sandals, $910