I enjoy style stalking Olivia Palermo, probably much like any other fashion-crazed gal on the globe. She makes the most unexpected pairings, and yet somehow, always comes off looking chic and put together in whatever she wears.
Take for example, the outfit she cooked up for a shoot in New York the other day. As you know, it's still summer. But the weather in the Big Apple on Tuesday must have been a tad brisk and windy, because the style icon decided to put on a poncho with her outfit — the much coveted blanket wrap from Burberry Prorsum's fall 2014 collection.
What she wore with the piece was what got everyone in the fashion scene talking. Ms. P used the poncho to cap off a patterned button down shirt worn under a pair of textured shorts. She then punctuated the mix with a colorblock purse and a pair of thigh-high boots.
It was an ensemble meant for the books; one meant to be copied repeatedly, especially for days when you're in-between seasons. Check out Olivia's outfit below so you can understand why everyone is raving about it.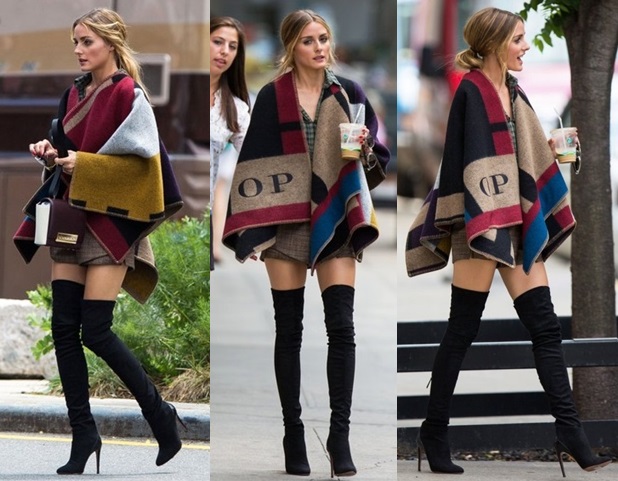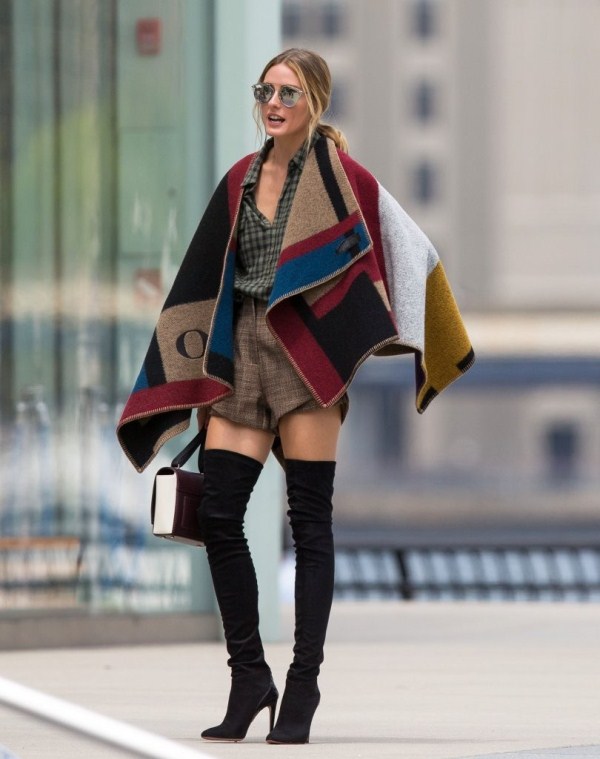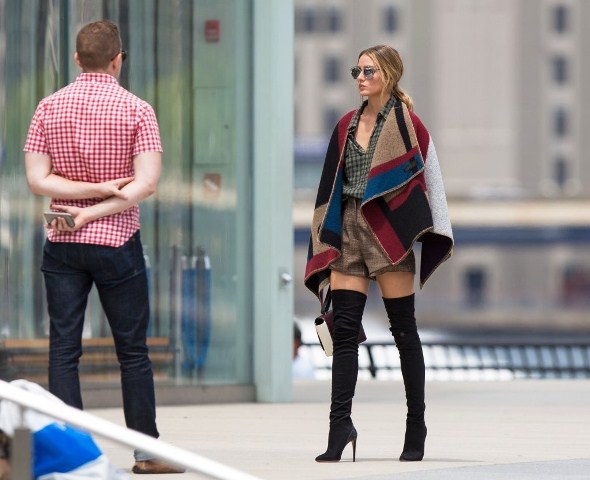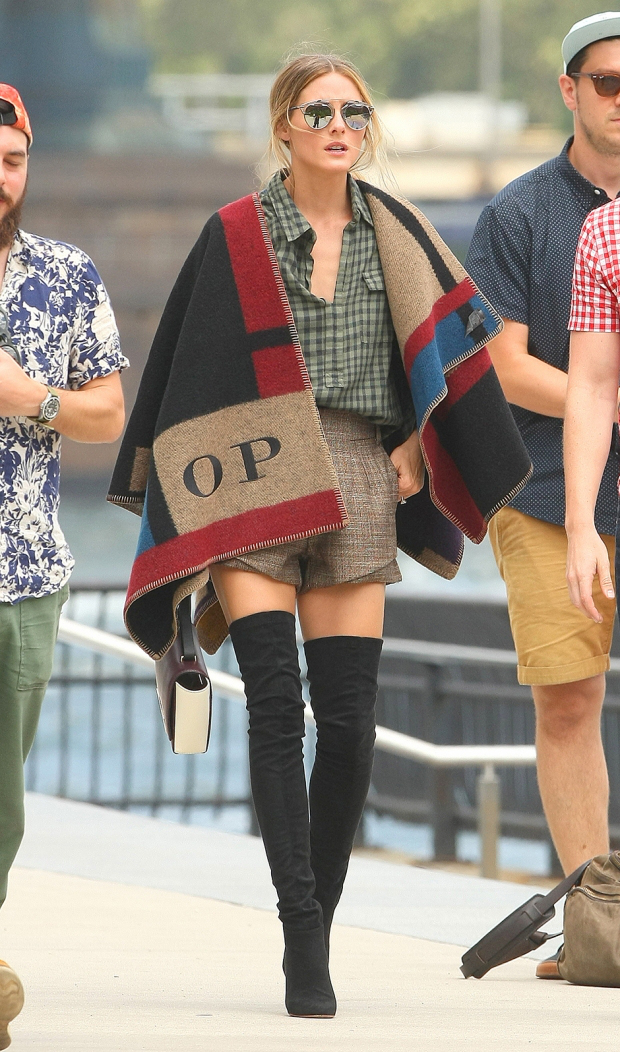 Olivia Palermo wears over-the-knee boots and a Burberry blanket wrap for a shoot in New York City, July 28, 2014
Super wow, right?
Thigh-high boots have a tendency to make the person wearing them look cheap, especially when worn with anything short and without jeans or leggings. However, this whole getup on Olivia looks anything but that. In fact, she looks classy and chic. I guess it also helps that her boots are in suede instead of leather; or worse, patent leather.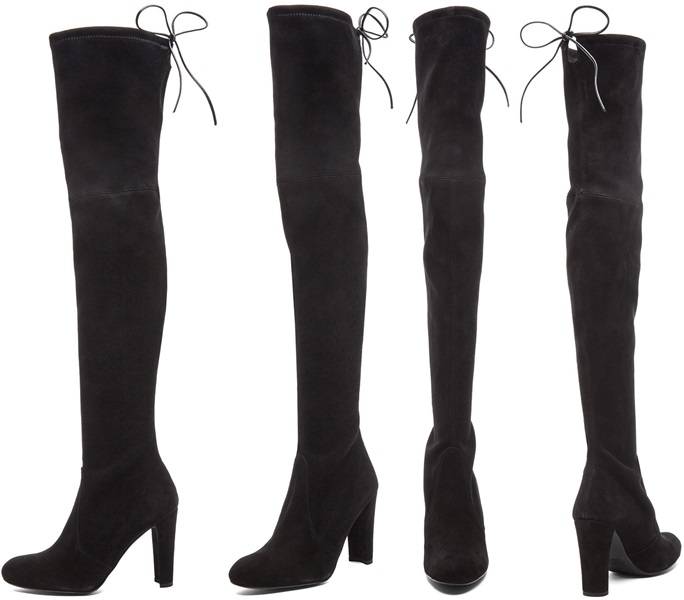 Stuart Weitzman Highland Over the Knee Boots, $750
Olivia's boots are the Stuart Weitzman "Highland". They're crafted from stretch suede, feature 22-inch-tall shafts, as well as 4-inch-tall heels. There are lace-up details at the topline (boot opening) so you can loosen or tighten the boots according to your liking. If interested, you can easily score a pair online, just in time for fall. A set will cost you $750.
Now if you wish to copy Olivia's style, don't forget to grab the Burberry Prorsum blanket wrap. The piece is made of a mix of merino wool and cashmere, and you can actually have it personalized so it will bear your initials. Of course, you will be paying top dollar for something so exclusive — $1395 to be precise.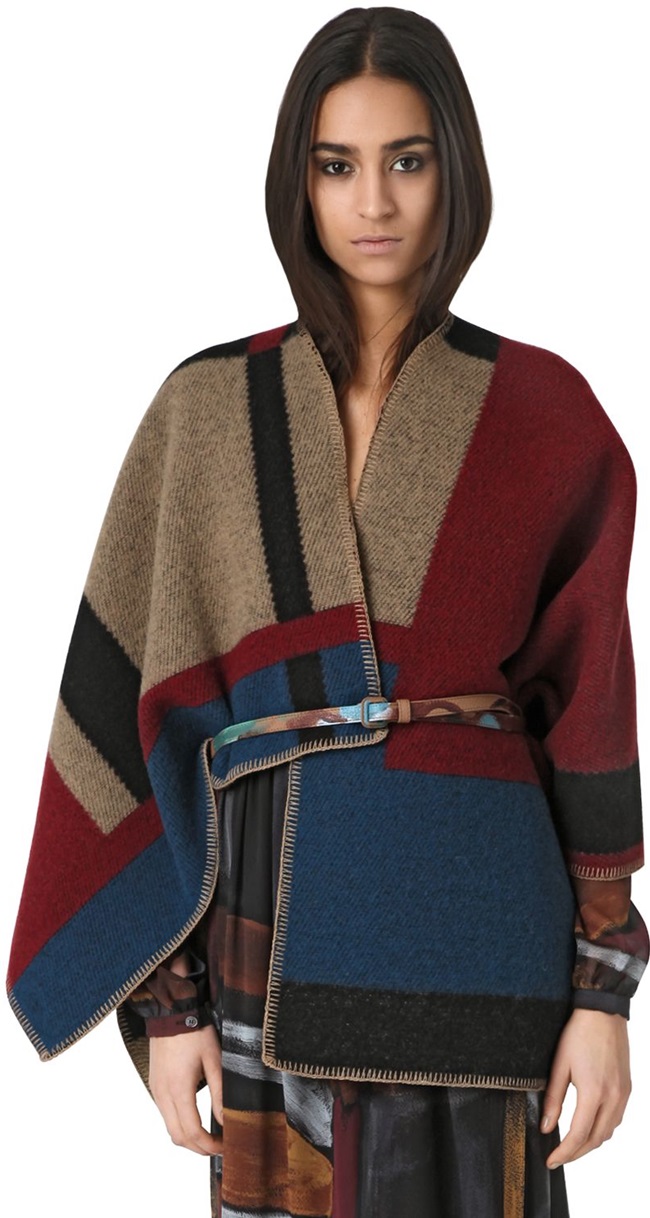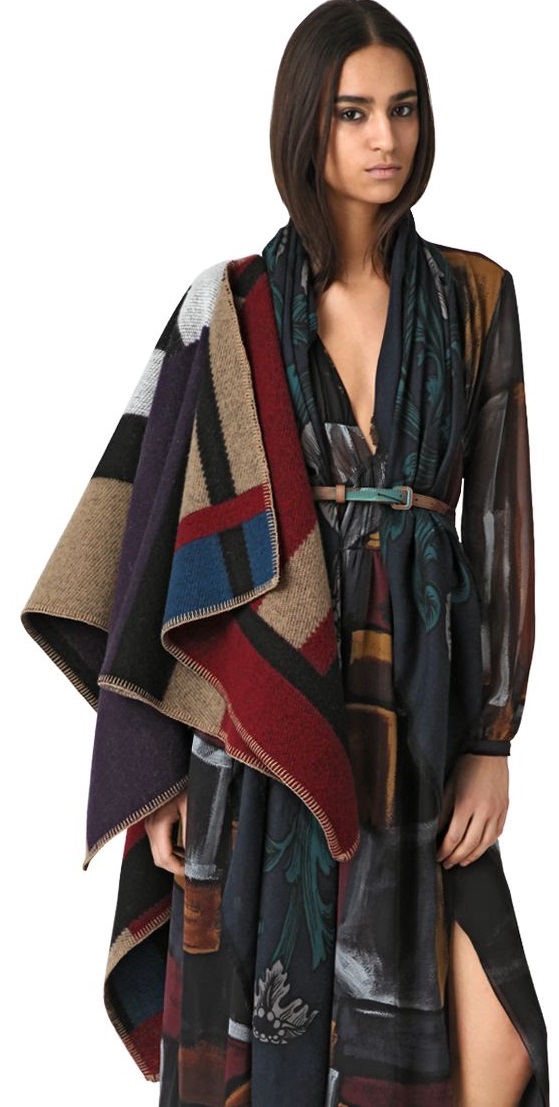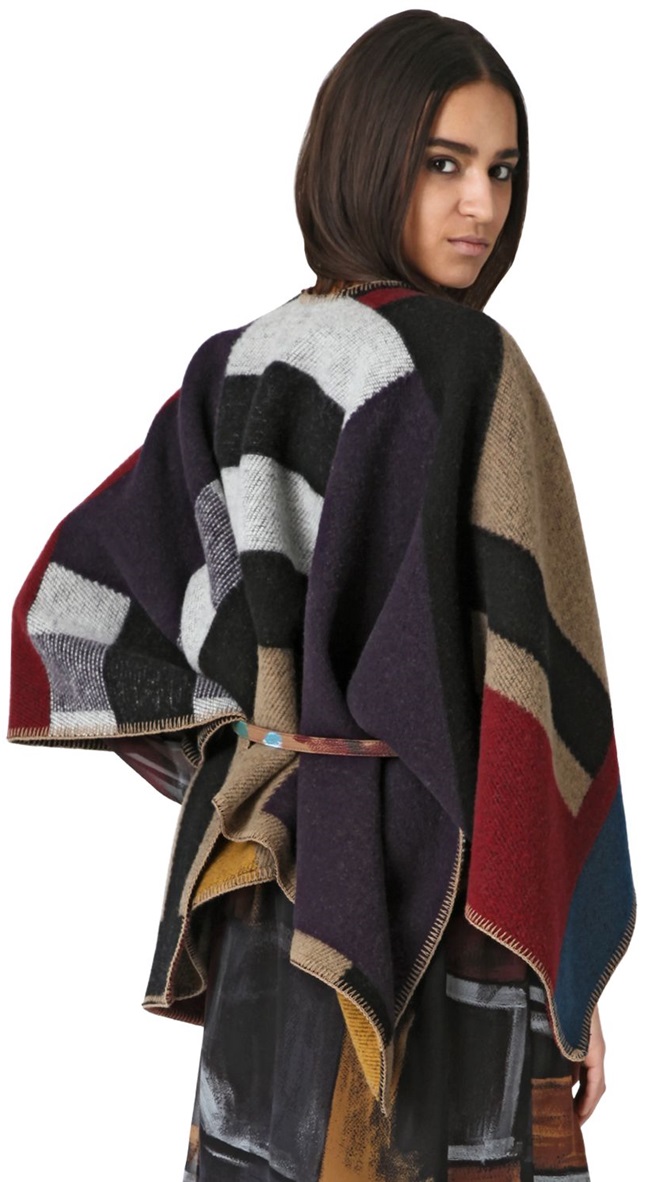 Burberry Prorsum Merino Wool and Cashmere Blanket Shawl, $1395
For those who wish to save, you can go with either of these thigh-high boots from Sam Edelman or Kristin Cavallari for Chinese Laundry. These options retail about a third of the price you'll be spending on Olivia's boots. Wear your choice with this $25 bargain of a poncho, and you're all set!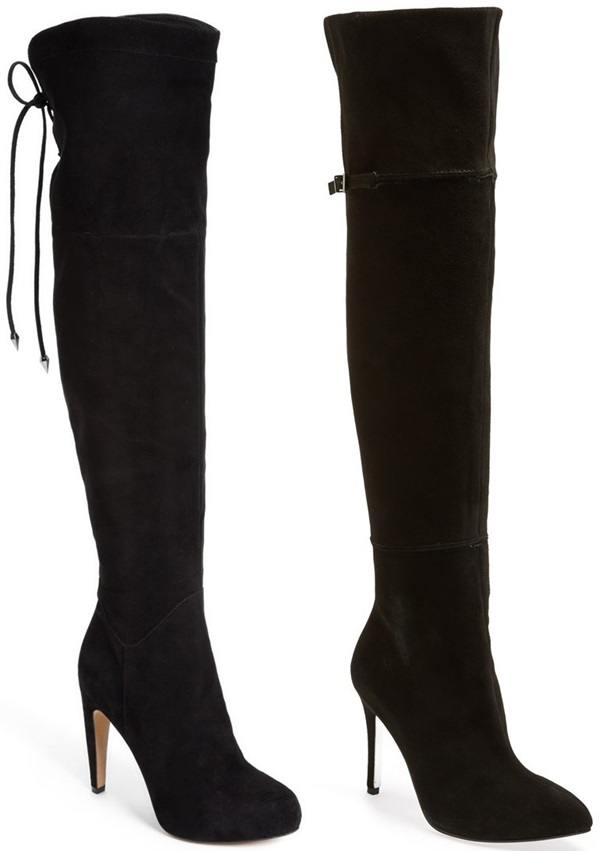 Same Edelman Kayla Boots, $285 / Kristin Cavallari for Chinese Laundry Cassie Boots, $299