Olivia Palermo has been quite busy attending spring 2015 Fashion Week events around the globe. And it is during this period that we see her put her best foot forward — sartorially speaking, of course.
All, if not most, of the looks she put together for her front-row appearances have been spot-on. But two outfits, in particular, really stood out to me — the ensembles she wore to the Matthew Williamson and Emilio De La Morena shows during London Fashion Week.
For both, she played with prints and textures and punctuated the outfits using a pair of floral embroidered loafers from Alexander McQueen. The way she mixed and matched the pieces was pure genius — another proof as to why she deserves to be dubbed as a style guru worthy of iconic status.
For the Matthew Williamson presentation, the reality-TV-star-turned-fashionista wore a printed coat from the designer and finished the piece with the embroidered Alexander McQueen loafers.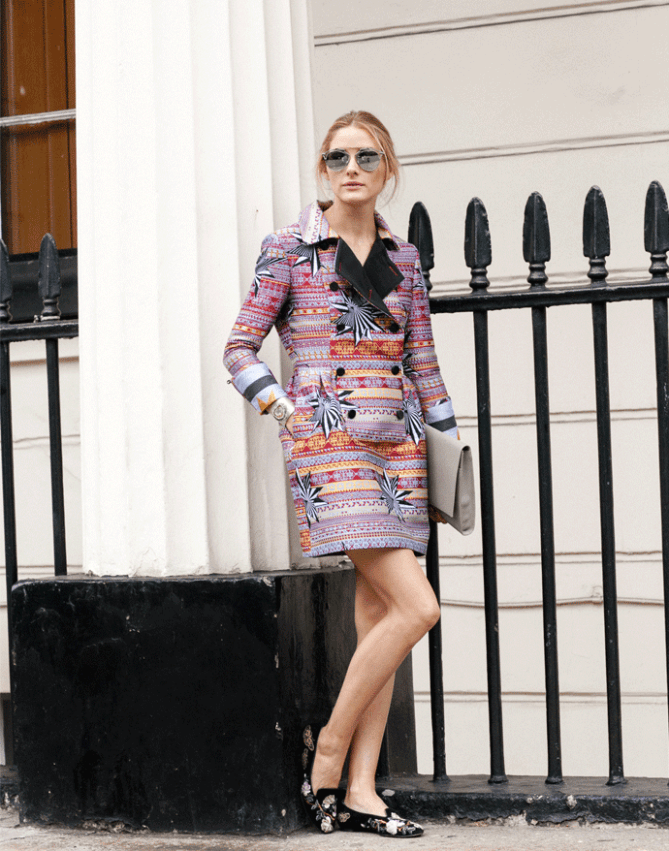 Olivia Palermo mixes prints using a patterned coat from Matthew Williamson and a pair of floral McQueen loafers while attending Fashion Week in London, September 14, 2014
Two days later, the fashion plate was spotted using the same shoes to cap off a getup consisting of a camou-print shirt and a silk ruffled mini skirt. She complemented the pairing with a fringed tote. It was an unexpected combination, and yet it looked fabulously chic.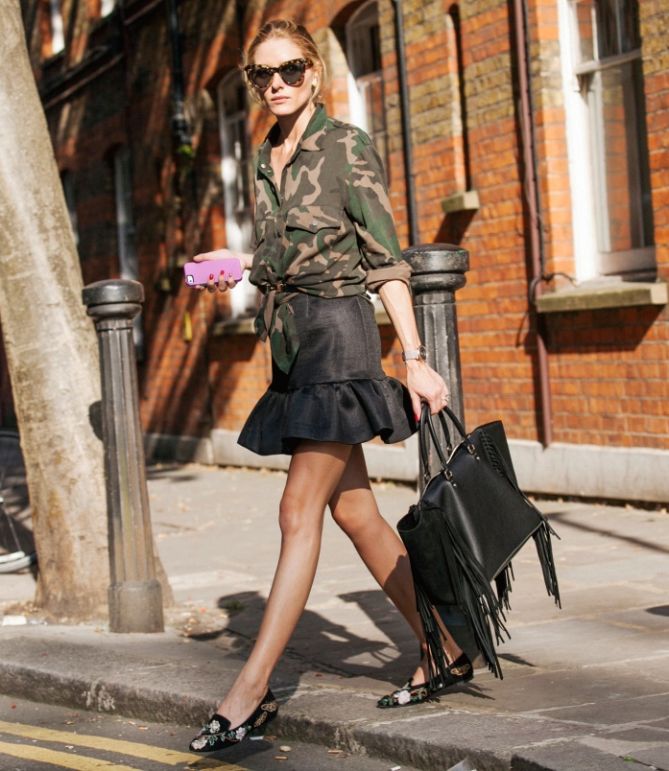 Olivia Palermo wears the embroidered loafers to cap off a camou print shirt and black skirt as she heads to the Emilio De La Morena show, September 16, 2014
Don't you just love the way she styled those smoking slippers? Who would have thought they could look cute with a red coat or a camou print shirt? Obviously, only Olivia!
Here's a closer look at Olivia's smoking slippers. These are crafted from velvet and embroidered with a floral design. They're not extra colorful, but the touches of green and gold set against the black backdrop make these flats look really luxurious: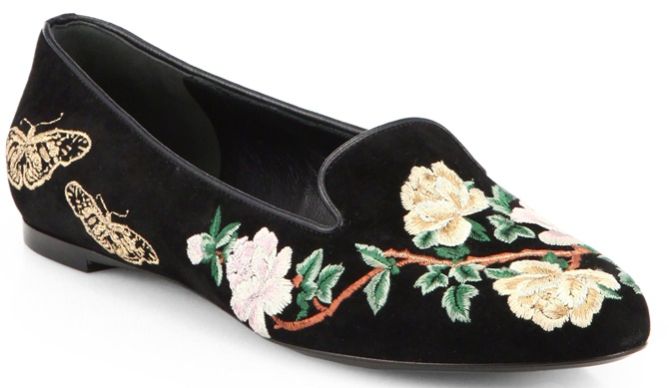 Alexander McQueen Floral Embroidred Loafers, $740
The shoes are no longer available online, but other variants of the same style (silhouette) from the label are waiting to be plucked, so to speak. Some of them are even on sale: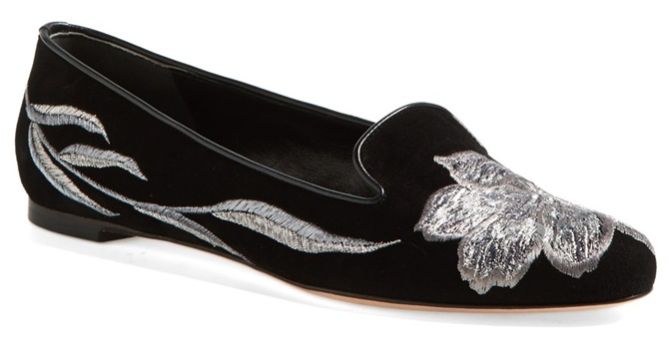 Alexander McQueen Silver Tulip Embroidered Smoking Slippers, $845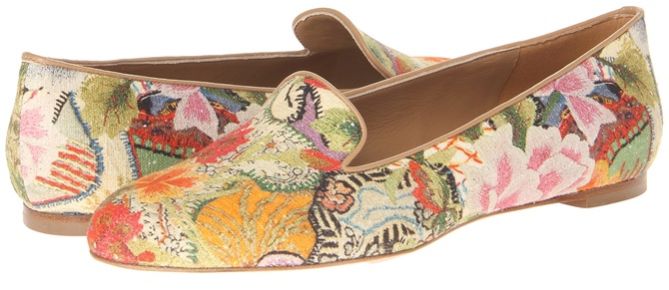 Alexander McQueen Patchwork Loafers, $240 (was $595)