One of the famous faces I love to stalk on a regular basis is Olivia Palermo. I'm not alone of course. Thousands, if not millions of fashion-loving women follow the socialite's sartorial escapades online. I can't help it, really. She oozes a certain kind of grace and effortlessly chic style that is simply fascinating. Sometimes, when I think of what to wear, I actually find myself asking: what would Olivia wear if she were in my place? She's such a pro at mixing and matching that I'm sure she'll be able to cook up something even with my limited wardrobe.
Anyway, enough of me; let's talk more about Olivia. The New Yorker was spotted attending a Furla event in Tokyo recently. For the occasion, Olivia wore leather separates and paired them with a dark blue fur vest. She then completed the look with a two-tone purse from Furla, and a pair of gold lace-up sandals. The combination was spot-on per usual.
Olivia wore these ultra feminine heels from Aquazzura. They're called the "Beverly Hills" and she actually has them in practically every color. The sandals feature interwoven lace-ups at the front of each shoe, and 3 to 4-inch tall self-covered heels (they're available in two heel heights). They're not exactly classic, but they go with just about any outfit. Here's a closer look for you: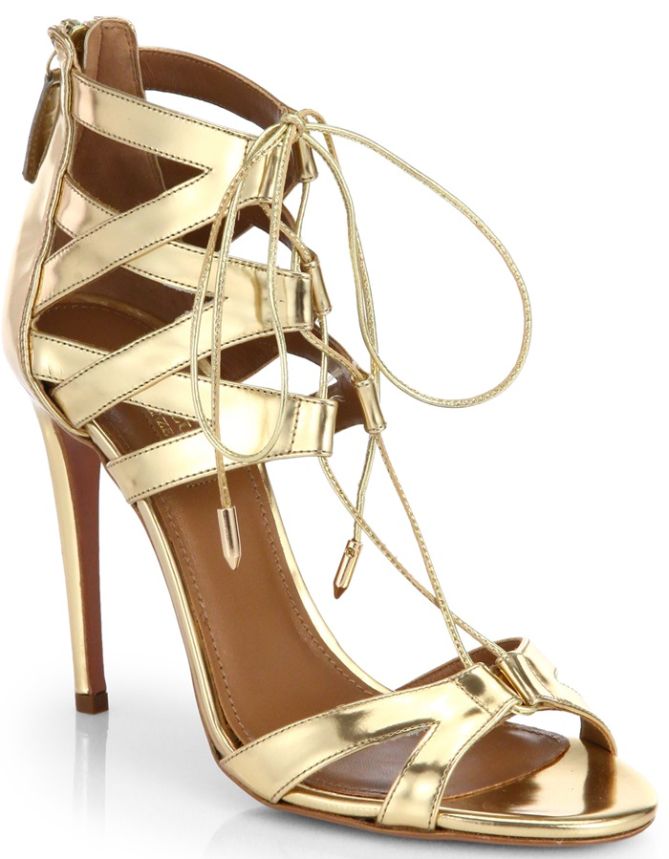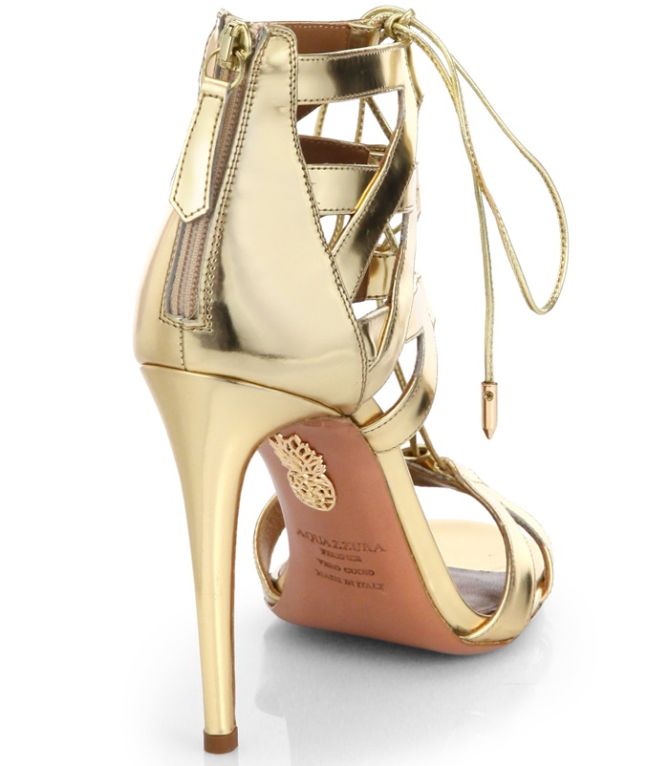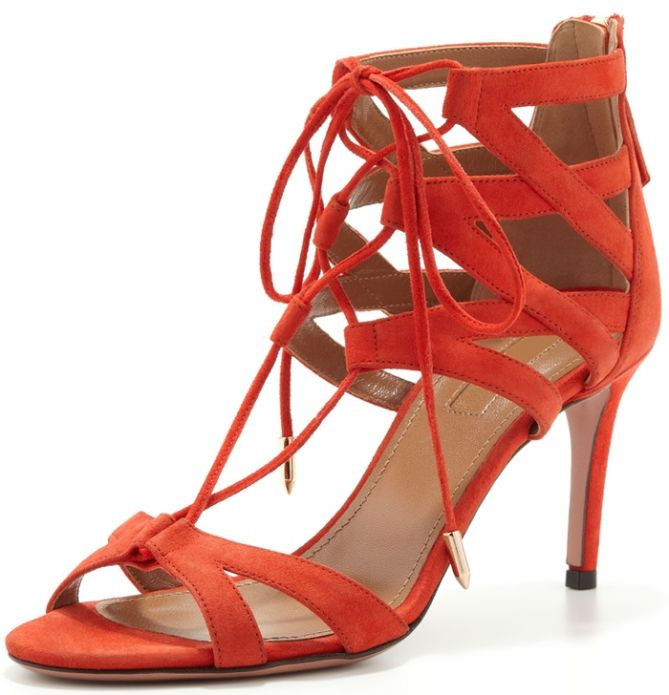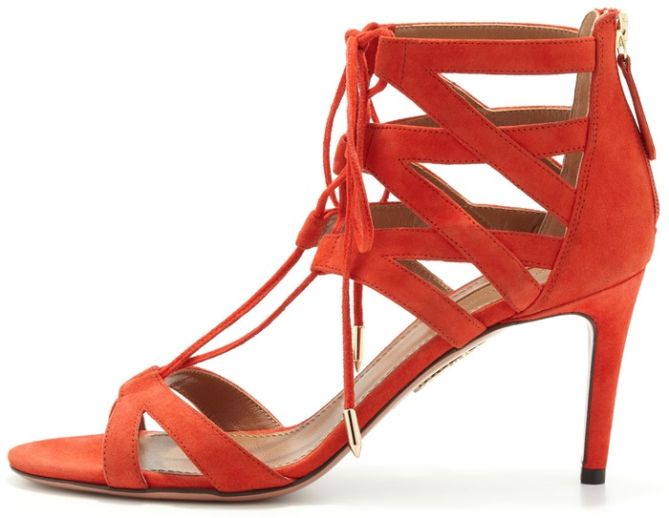 Aquazzura Beverly Hills Lace-Up Sandals, $745
Niiiiice….
They're gorgeous, to be honest. If I had an extra $800 in my wallet, I'd snap them up right away. Sadly, I don't, so I think I'll stick to what I can afford. For those interested, just head over to Neiman Marcus and grab yourself a pair. These exquisite Aquazzura sandals will set you back $745.