Is it just me or do you also think Nina Dobrev has somehow lost her sparkle?
It's like she's unhappy these days. Word has it that she will leave Vampire Diaries after season 6. Honestly, I think she's heartbroken over the fact that Ian has finally moved on with Nikki Reed. Probably in an effort to distract herself from the heartache, the brunette cutie decided to check out some of the shows at New York Fashion Week. Among them was the Versus Versace presentation held last Sunday.
For the occasion, Nina kept things fresh and edgy by donning a short printed dress and a black dinner jacket. She then teamed the combination with a black clutch and chunky lace-up boots from Versus.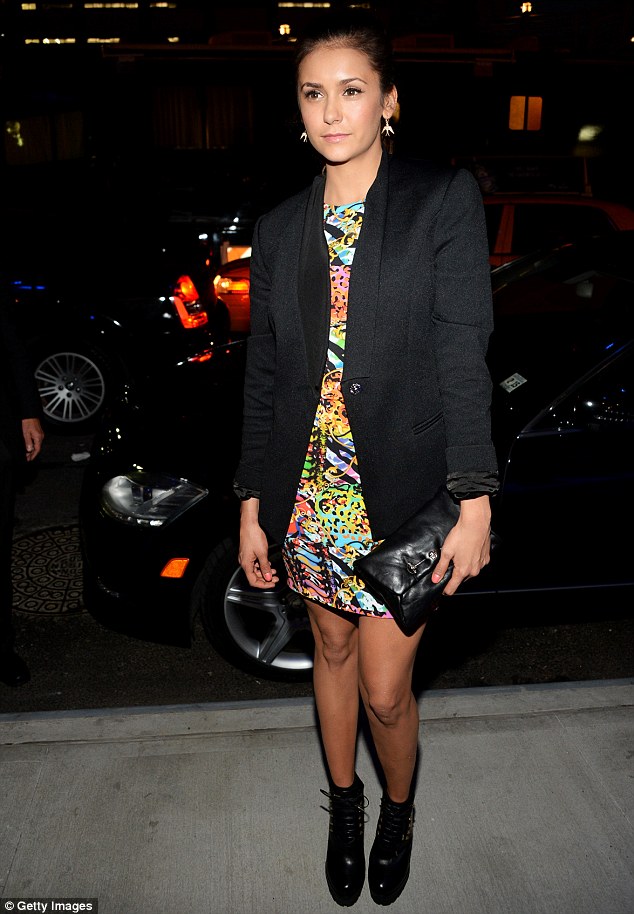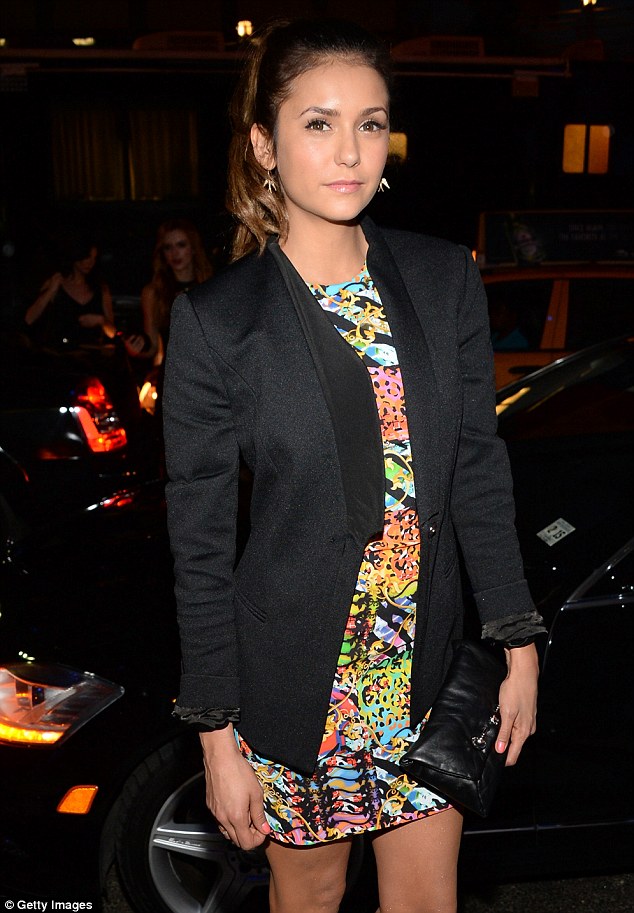 Nina Dobrev looks printastic in a Versus dress and Versace blazer for the spring 2015 presentation of Versus Versace during New York Fashion Week, September 7, 2014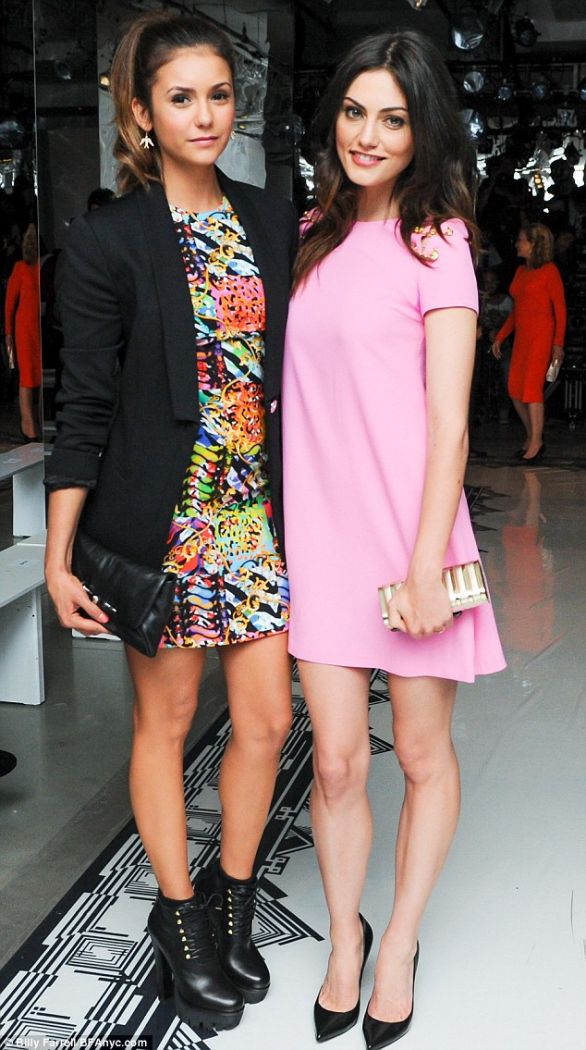 Nina Dobrev poses with The Originals star, Phoebe Tonkin, while at the show
Do you approve of Nina's Fashion Week style? She looks pretty neat, don't you think?
I'm especially in love with her boots. While they look thick and heavy, they surprisingly don't look too funky. They still look polished and sophisticated, which is something I go for. To appease my curiosity, I did a quick look-up to find out how much damage the boots can do on my wallet if I were to buy a pair. The amount isn't exorbitant, but it's high — a heavy $795, so no can do for me. Below is a closer look at the boots: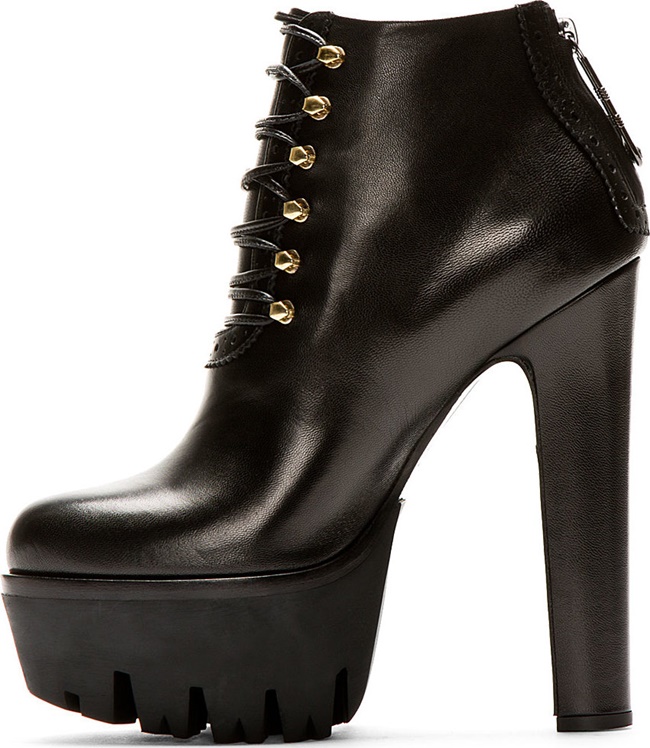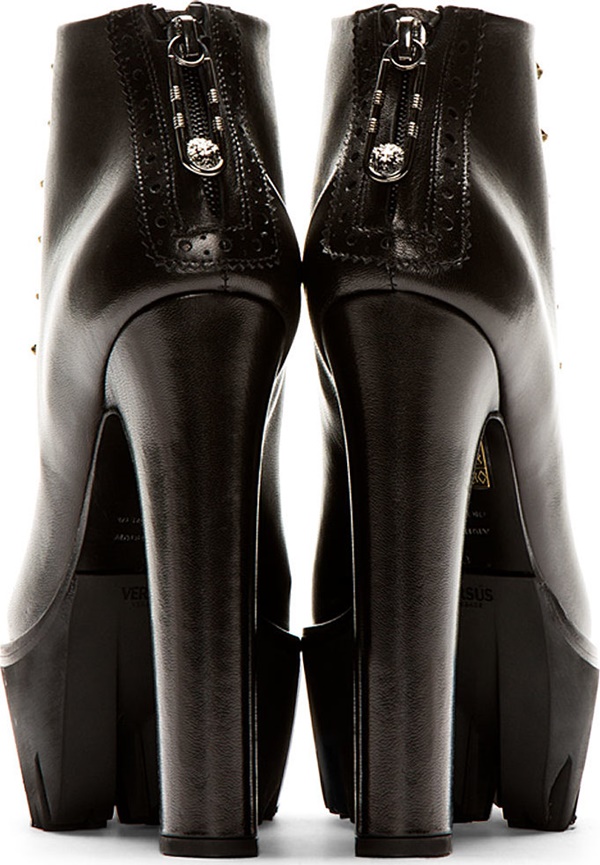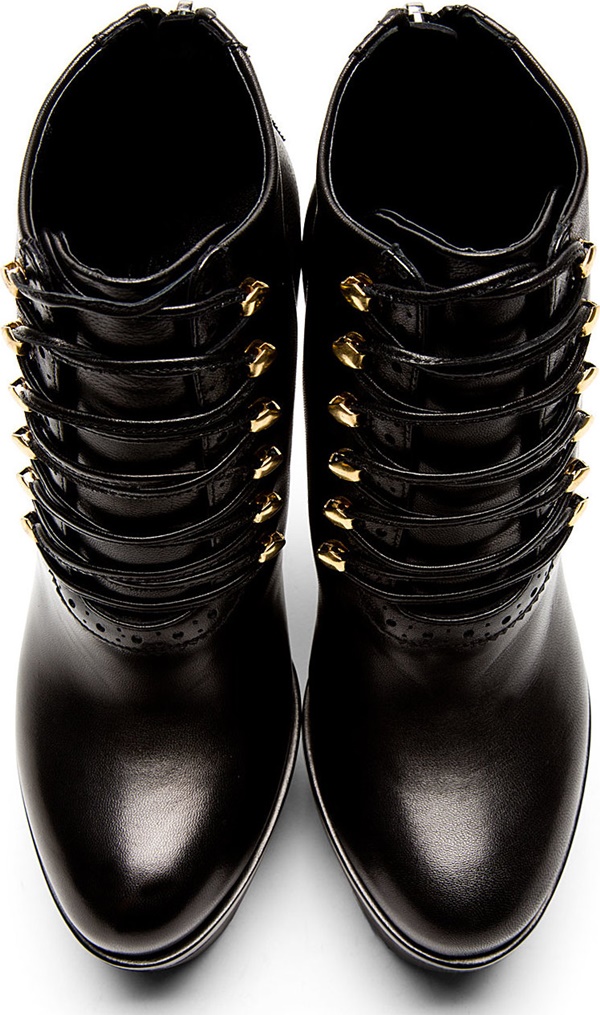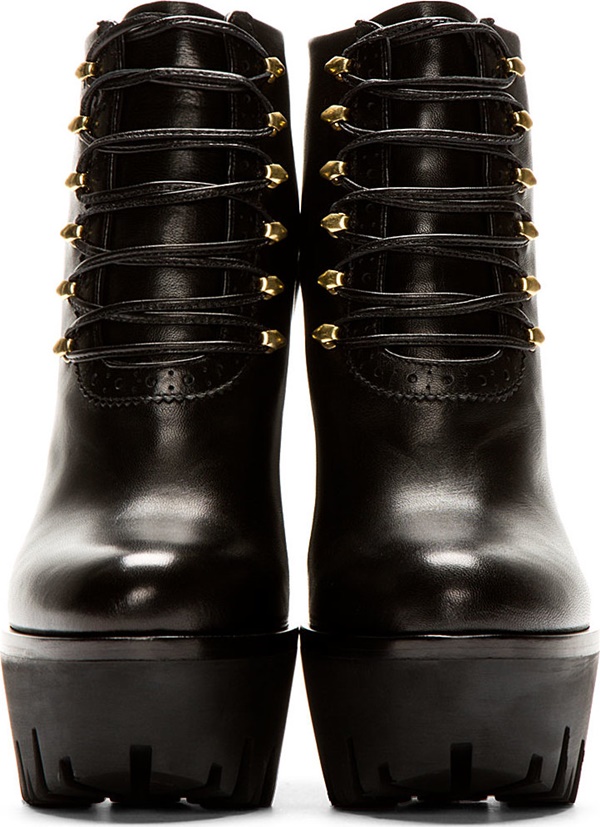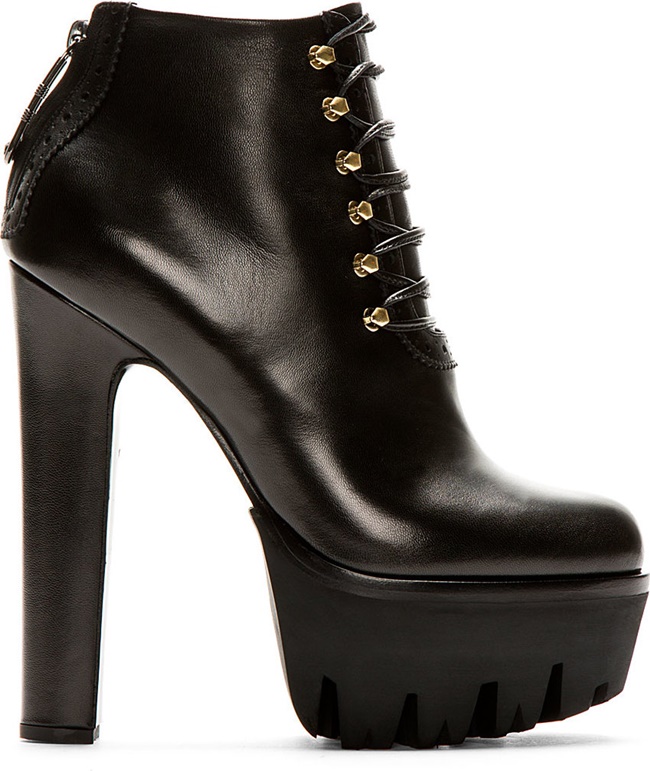 Versus Platform Boots, $795
These shoes feature chunky corrugated platforms that are 2 inches thick. The heels are about 5.75 inches tall, so if you do the math, they're relatively comfortable to wear assuming you're used to walking in sky-high shoes. Other features include buffed leather uppers, tonal lace-up closures with gold tone hooks, and pinking details at the heel counters and across the center.
If you fancy Nina's boots, feel free to order them online. Honestly, though, do you think they're worth it?
For those on a budget, what I can recommend are these Verina boots from Sam Edelman. They're not lace-ups, but the silhouette is very similar. Price to own is a more palatable $185: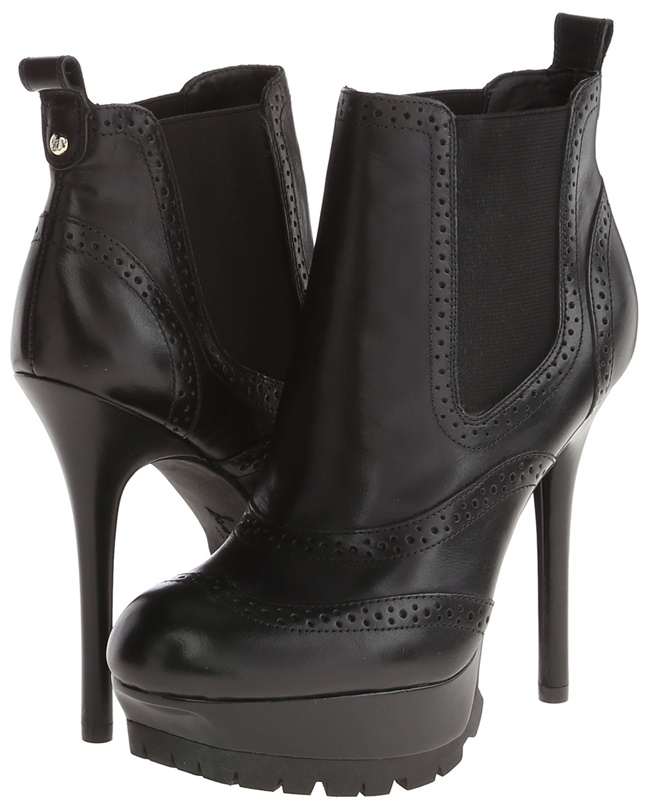 Sam Edelman Verina Boots, $185