Maybe she couldn't decide what to wear, but it's likely that her stylist told her to switch it up multiple times, because Nina Dobrev made a total of five outfit changes on Monday.
It was actually quite fascinating to watch her transform from sweet to romantic in a span of hours.  The Vampire Diaries hottie is busy promoting her new movie, Let's Be Cops, hence the marathon press tour. She made appearances on five different shows — all of which took place yesterday, from morning to evening.
For LIVE with Kelly and Michael, Nina wore a pink dress from Andrew Gn and capped off the frock with ankle-strap pumps from Oscar Tiye.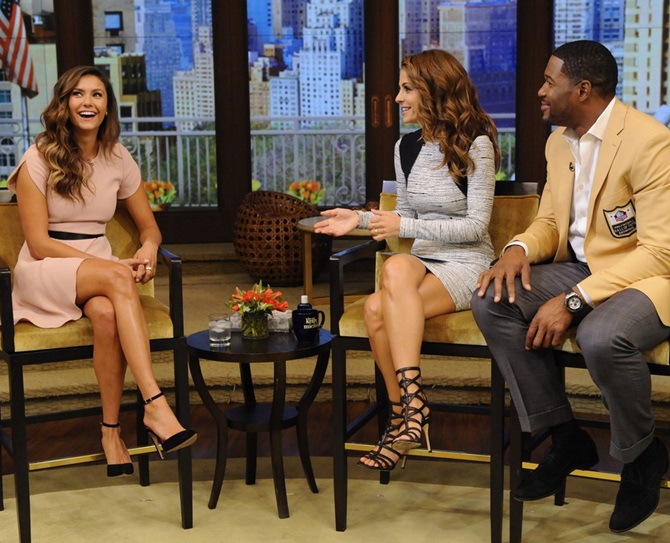 Nina Dobrev appears on Live! with Kelly & Michael on Monday, August 4, 2014, to promote her new movie
She then switched to a blue printed skirt worn with a black crop sweater and some sexy red strappy sandals for her gig at SiriusXM.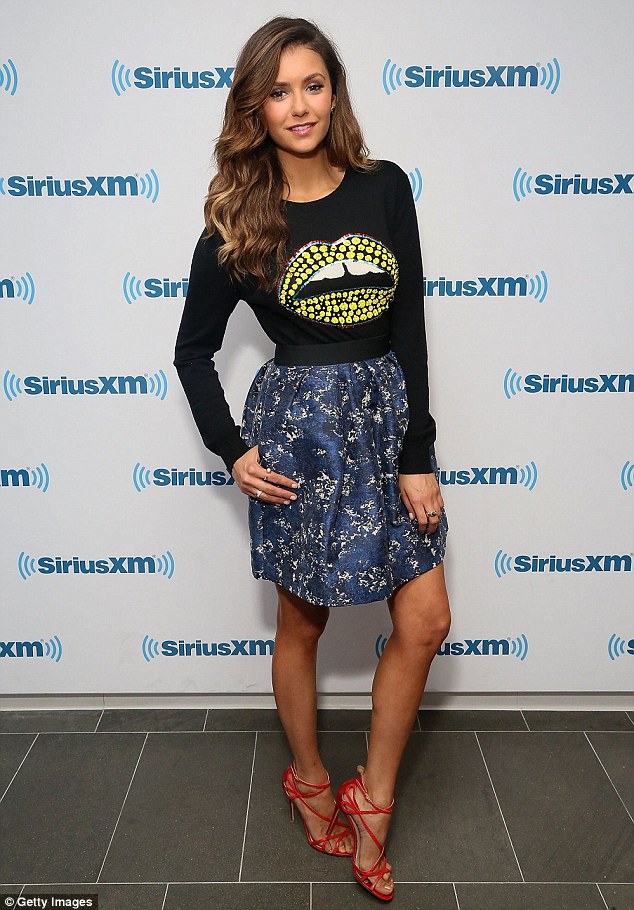 Nina Dobrev promotos her movie on SiriusXM, while decked in a cute outfit punctuated with red strappy sandals
For her appearance on EXTRA, Nina slipped into a J. Mendell creation and puncuatated the piece with checkered Bionda Castana pumps.
Nina Dobrev on the way to the set of EXTRA in a printed dress worn with Bionda Castana checkered pumps, on August, 4, 2014
Soon after her stint on EXTRA, the Bulgarian-Candaian beauty went straight to a photo call with the NYPD (yep, the police).
For this particular promotion, Nina kept it a little masculine by wearing shiny black trousers with a black blouse and a black leather-trimmed cape. She then capped off the three-piece outfit with the same checkered shoes from Bionda Castana.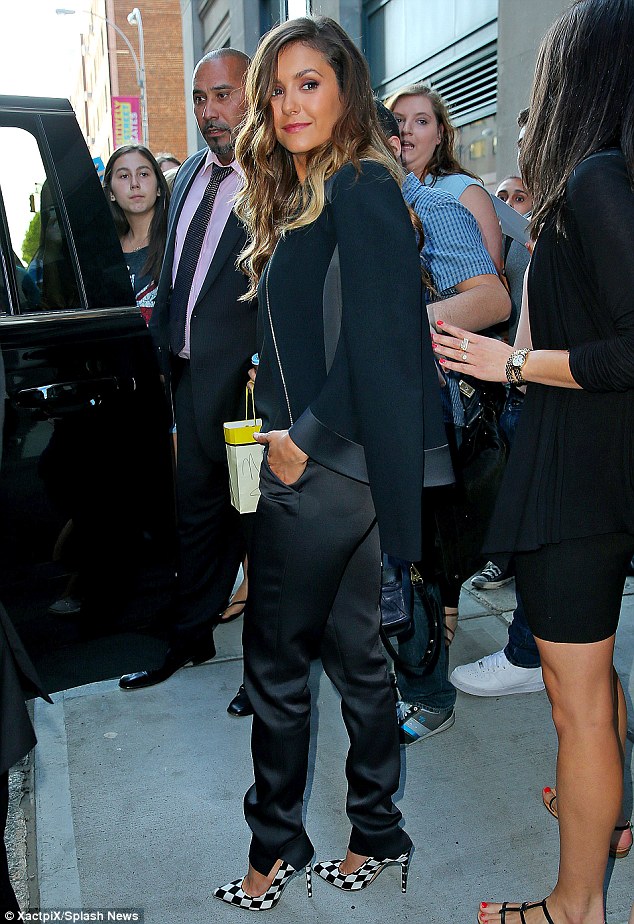 Nina Dobrev heads to her photo call with the NYPD, August 4, 2014
After completing her duties for the day, Nina finally switched into some laid-back gear consisting of denim cutoffs, a denim shirt, and a black t-shirt. She then topped off the mix with brown suede ankle boots from Rag & Bone.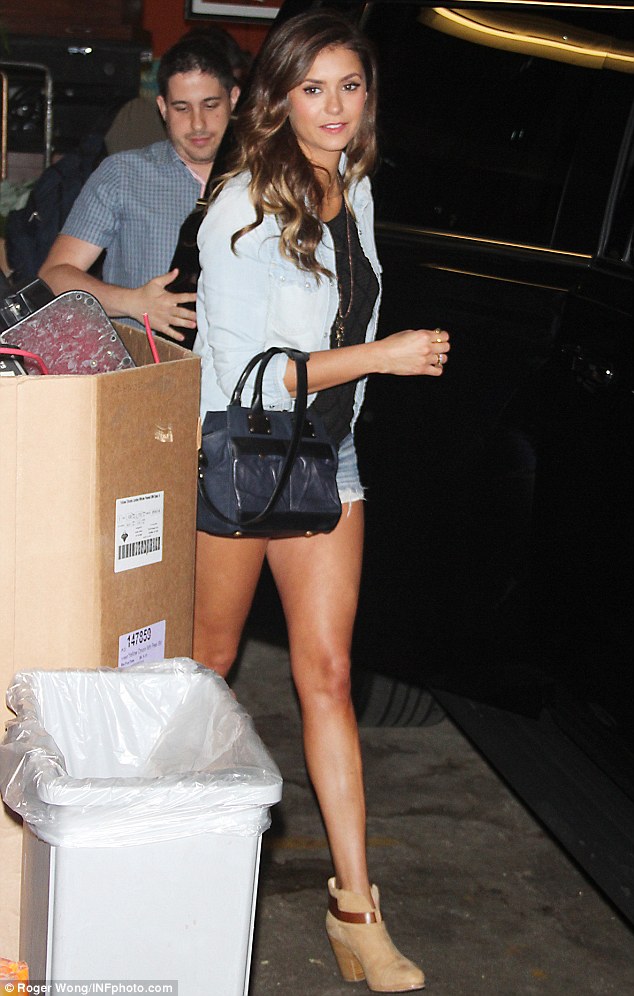 Nina Dobrev finally dresses down in denim shorts and boots after finishing all her commitments in New York City, August 3, 2014
So here's my question for you ladies, which of Nina's five looks posted above is your favorite? And among the shoes she put out for the day, which are you likely to wear?
For those interested, Nina's red sandals are from Dolce & Gabbana. Below is a similar pair in pink. You can score these shoes online for $995: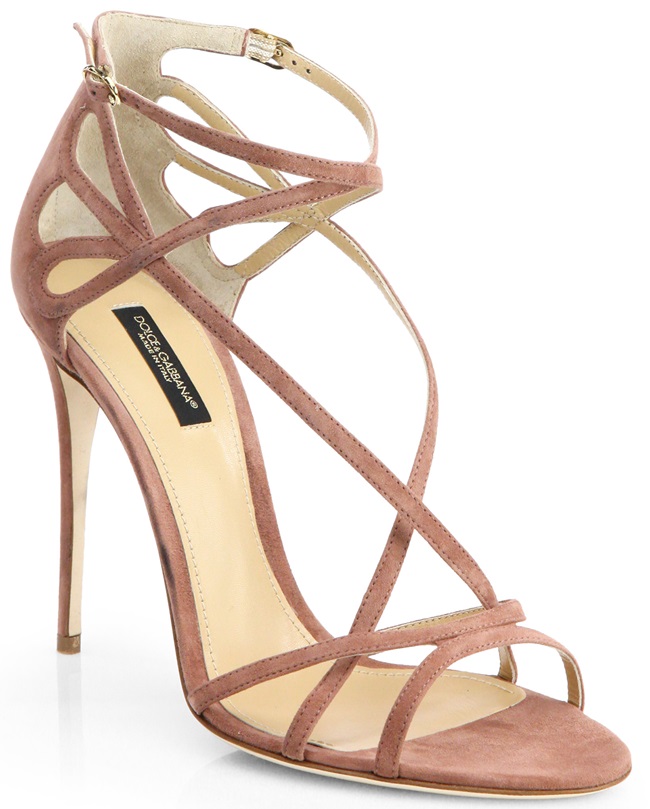 Dolce & Gabbana Strappy Suede Sandals, $995
As mentioned earlier, Nina's checkered pointy pumps are from Bionda Castana. They feature 4-inch-tall heels and lowered vamps for a flattering fit. You can score them online for $660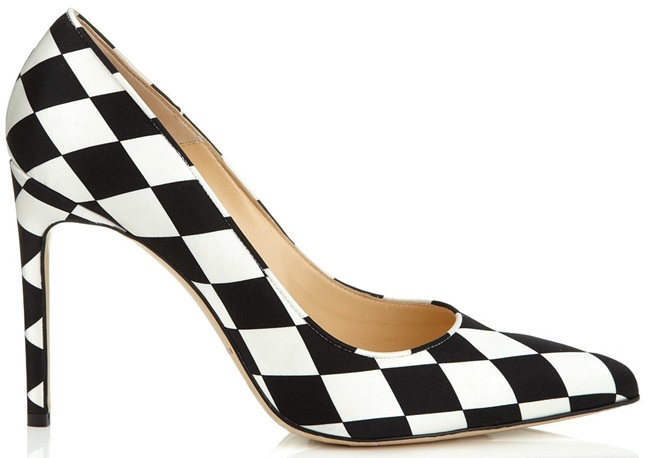 Bionda Castana Harlequin Satin Bis Daphne Pumps, $660
And if you fancy the boots Nina wore with her casual outfit, those are actually the Rag & Bone Harrow. You can easily score them online for $525. They feature wrap-around straps at the ankles and a notch at the center of the topline. They're the kind of boots you can wear with practically anything.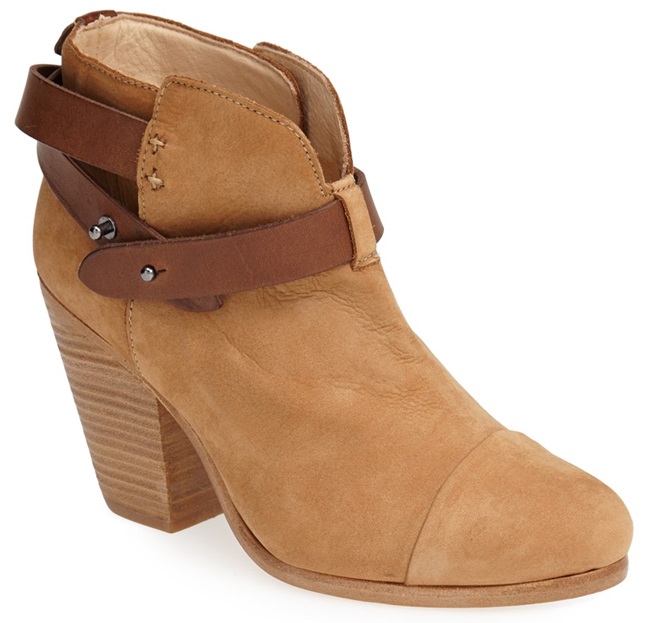 Rag & BoneHarrow Boots in Camel, $525