Nina Dobrev celebrated her birthday recently and she expressed her happiness over Twitter. The other day, the actress tweeted, "My birthday came and went, and I'm smiling ear to ear because Ive been surrounded by friends+loved ones celebrating and marking a quarter of a century. Wanted to thank you for your sweet birthday wishes, love and positive energy. I feel it in a way you can't imagine :) xo,"
Could it be that Nina is back with her ex Ian Somerhalder? It's possible.
Happy Birthday @ninadobrev !!! The world loves you!We all do;) Enjoy the moment, enjoy the day,enjoy the year!

— ian somerhalder (@iansomerhalder) January 9, 2014
 After her birthday, Nina visited the set of Extra in Universal City. She still looked happy: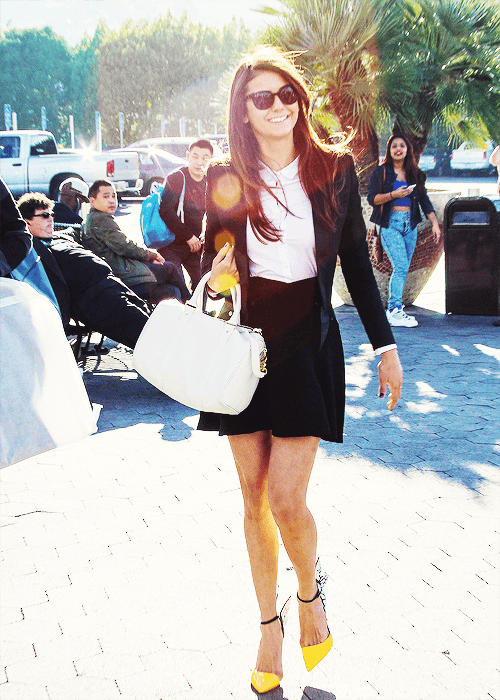 Nina looked pretty in her skirt, top and jacket. The highlight of her outfit was her beautiful shoes.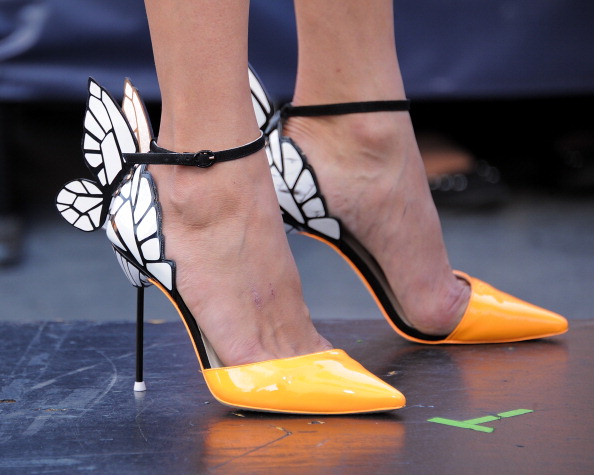 Are you interested in the shoes? They are part of Sophia Webster's Spring 2014 collection. Take note so you can quickly grab a pair when they become available online.
For shoes that add a nice pop of color to outfits, do visit 6pm. The store has a wide selection of shoes including these 2 bright yellow pumps: