Can you ever be friends with your ex-boyfriend after you break up?
I don't think I can. There would be too much history and I'd feel really awkward. That's not the case, however, when it comes to Nina Dobrev and Ian Somerhalder. The Vampire Diaries co-stars, who dated for quite a while before recently breaking up, are still very close. I guess they don't have a choice because they are still working together.
Speaking of which, the two actually won "Favorite On-screen Chemistry" during the 2014 People's Choice Awards held last Wednesday. How they handled the acceptance speech was also priceless. The two looked extra cute and the kiss Ian planted on Nina's cheek was really sweet. You can watch the video below and see how the whole thing went. While I hate the fact that they're no longer a couple, I think they deserve the award because they really click on TV.
Now let's talk about fashion. Nina was one of the best dressed gals at the event. She rocked a gorgeous Jenny Packham number and finished it with metallic platform sandals from Charlotte Olympia. The combination was spot on and faultless.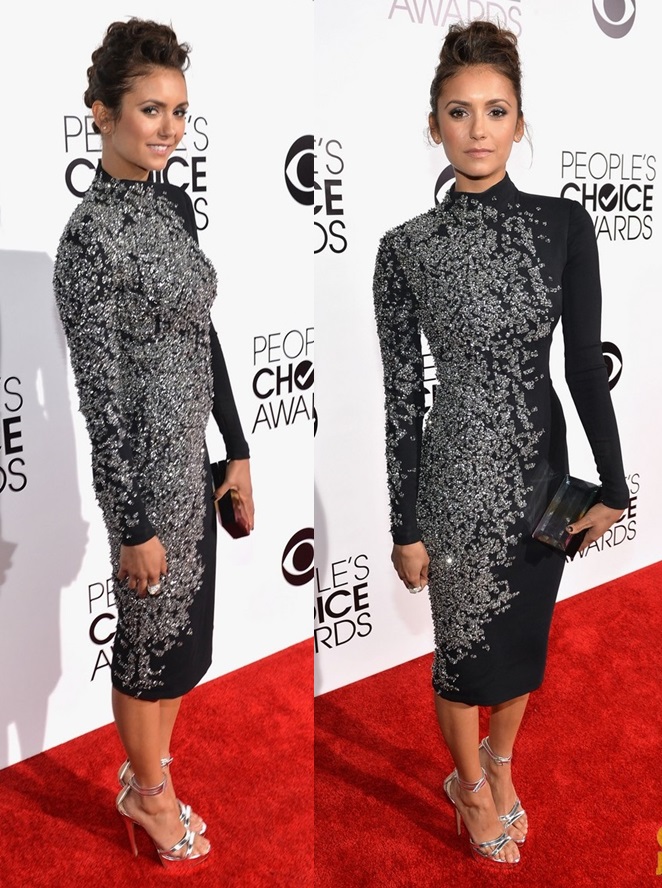 Nina Dobrev attends the 2014 Peoples Choice Awards in a Jenny Packham dress and metallic Charlotte Olympia sandals, January 8, 2014
Didn't she look amazing?
I researched the shoes and found out that they're called the "Tokyo". They feature 5.5-inch tall heels, 1.25-inch thick platforms, and double ankle-wrap straps with adjustable buckles. Below is a closer look at the pair for you. They're from an old collection — resort 2012, so the chance of finding a pair online is very slim. When the sandals came out, they retailed for about $875. If you find a used pair in the grey market (say, eBay), you may be able to get them for less. Just be sure you're buying something authentic.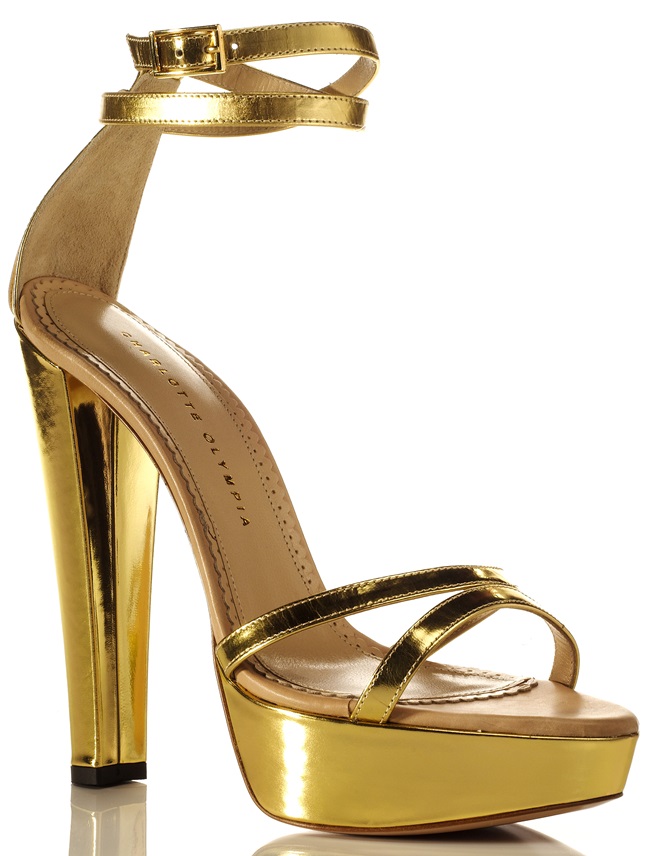 Charlotte Olympia Tokyo Sandals in Gold, $875 (sold out)
That said, you can always grab something similar from Charlotte Olympia's current line-up. The "I Heart You" Platform Sandals are gorgeous alternatives.  They feature heart-shaped straps for that touch of whimsy. The shoes retail for a pricey $1160, though, so you may have to think it over before you decide to splurge: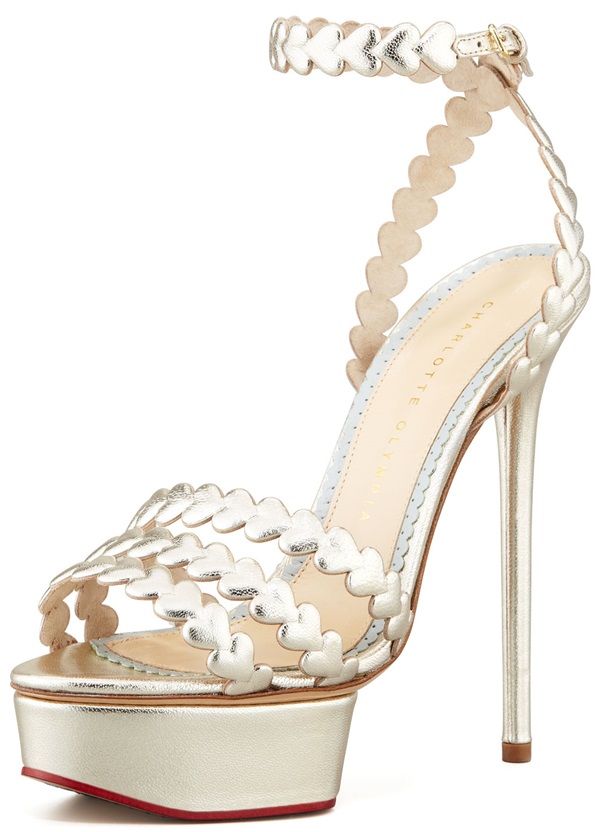 Charlotte Olympia I Heart You Platform Sandals, $1160
Of course, there's always the option to buy sandals with the same look and feel but without the hefty designer tag attached. Here's a fantastic option from Chinese Laundry that will only set you back an easy $60. This pair features 4-inch tall heels, half-an-inch thick platforms, and double ankle-wrap straps. Not bad for a stand-in, right?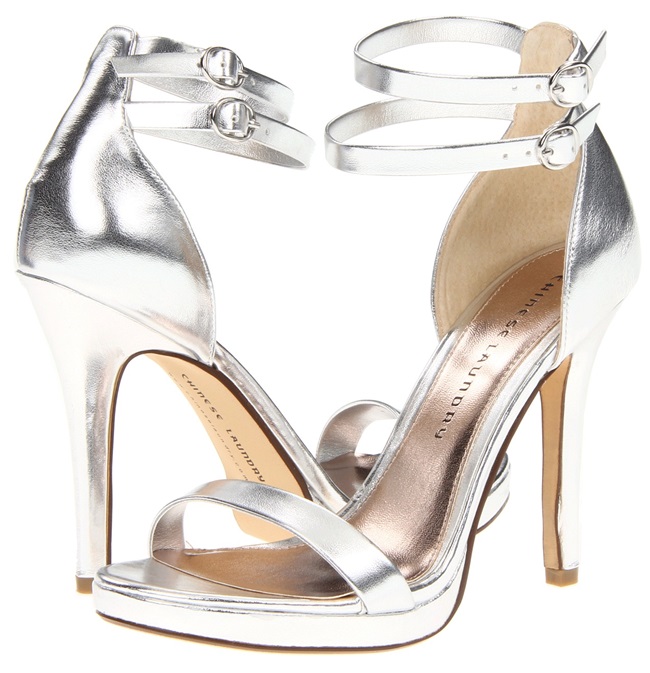 Chinese Laundry Imagination Sandals, $60