As you know, Ian and Twilight hottie, Nikki Reed, have hooked up. In fact, Nikki and Ian were spotted sharing several sweet and passionate kisses during the 2014 Comic-Con festivities over the weekend.
Of course, Nina was also there for The Vampire Diaries promotion, and therefore, probably felt awkward after seeing her ex-boyfriend canoodling with her former friend (yes, Nina and Nikki used to hang out). Maybe she realized she's still in love with Mr. Smoldering Eyes, yes?
I hear Nina went all flirty with several of the boys at the event (perhaps to show Ian she's over him?), all the way from Orlando Bloom and Derek Theler, and then finally to Ben McKenzie, whom she was spotted hugging and leaving with after the Entertainment Weekly celebration held last Saturday evening.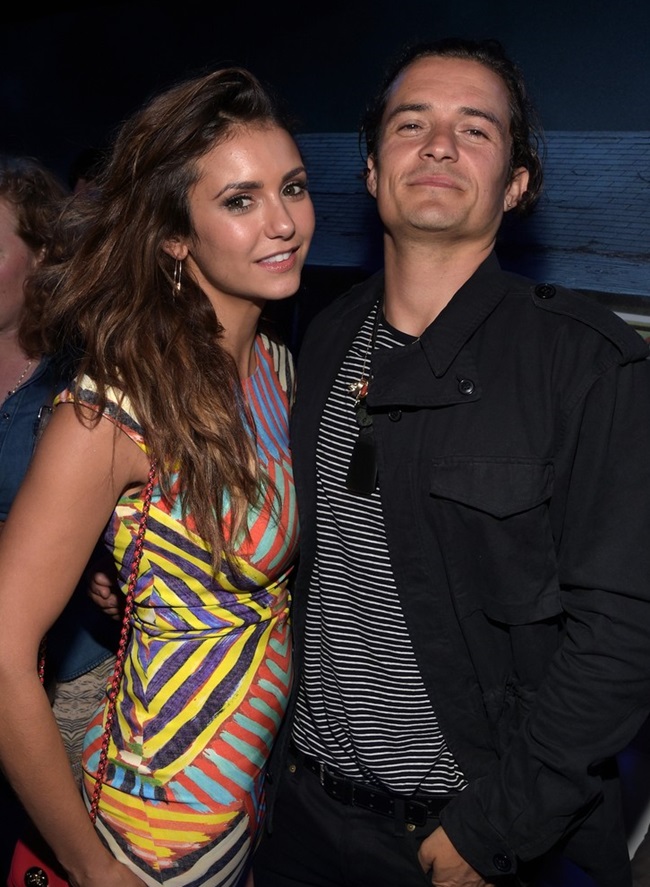 Nina Dobrev hangs out with Orlando Bloom at the Playboy Comic-Con Party held on Friday, July 25, 2014, in San Diego, California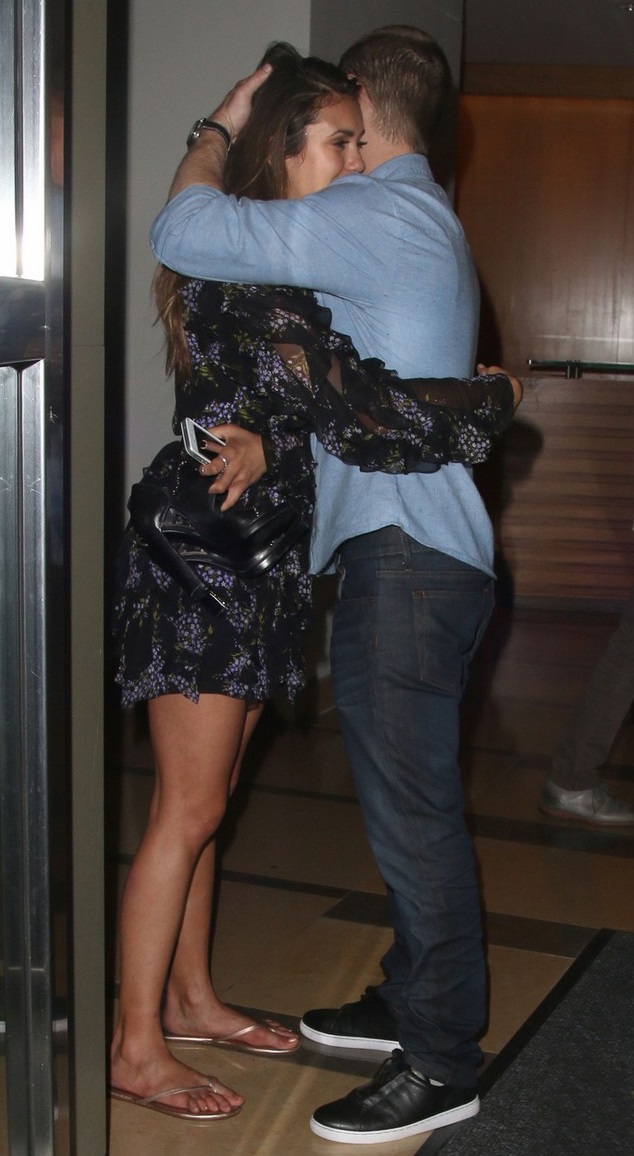 Nina Dobrev hugs Ben McKenzie as she and the Gotham actor leave the Entertainment Weekly Comic-Con event together on July 26, 2014
That said, I'm not here to focus on Nina's failed relationship with Ian or her budding romance with Ben — if there's anything going on between them. I'm actually here because of the edgy heels the actress wore with her frilly dress from last Saturday.
Nina got her dark printed frock from Michael Kors, which she then punctuated with a really unique pair of grommet detailed heels from Salvatore Ferragamo. Here's her total look from that night: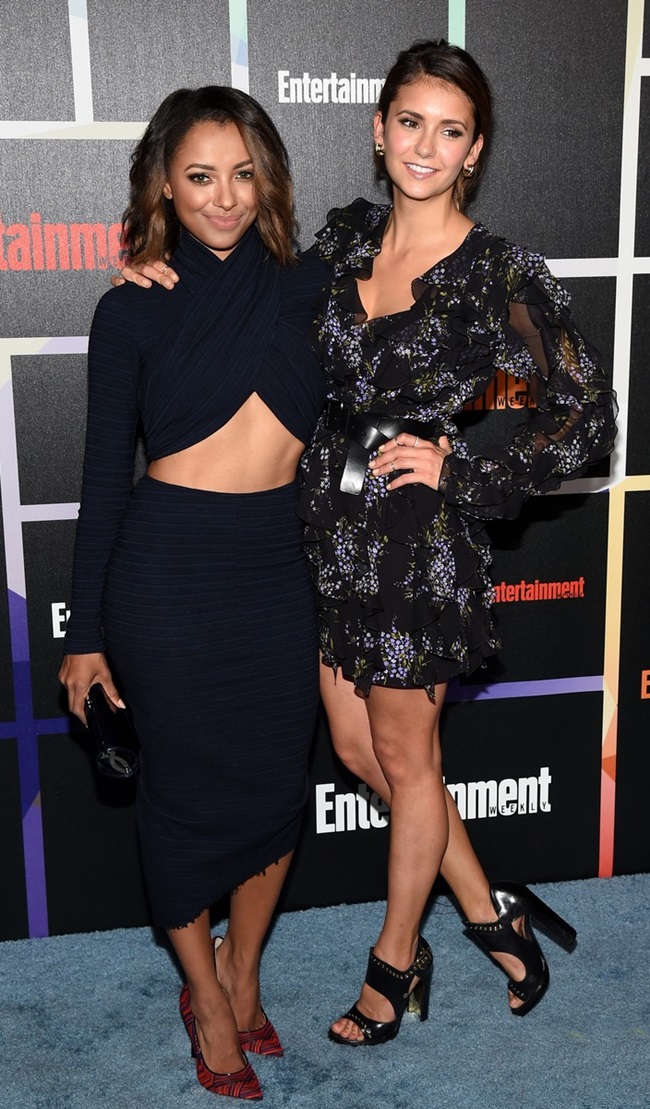 Nina Dobrev and Kat Graham attend the Entertainment Weekly Comic-Con party held in San Diego last Saturday, July 26, 2014
It's an interesting combination, don't you think? Pairing a very feminine (ruffled) dress with tough-looking shoes, I mean. The juxtaposition looks intriguing. That goes without saying she looks wonderful in the outfit, of course.
Below is a closer look at Nina's sandals. They're called the Narny. They feature cutouts at the vamps, grommet details surrounding the top line, and buckle details on the inner sides. They're not what you'd call statement footwear, but they're the kind of heels that will give you a whole lot of mileage plus a decent dose of drama: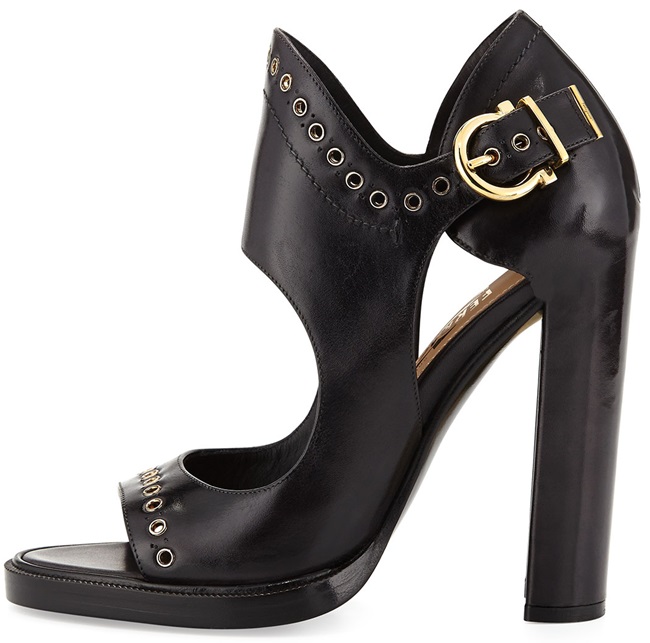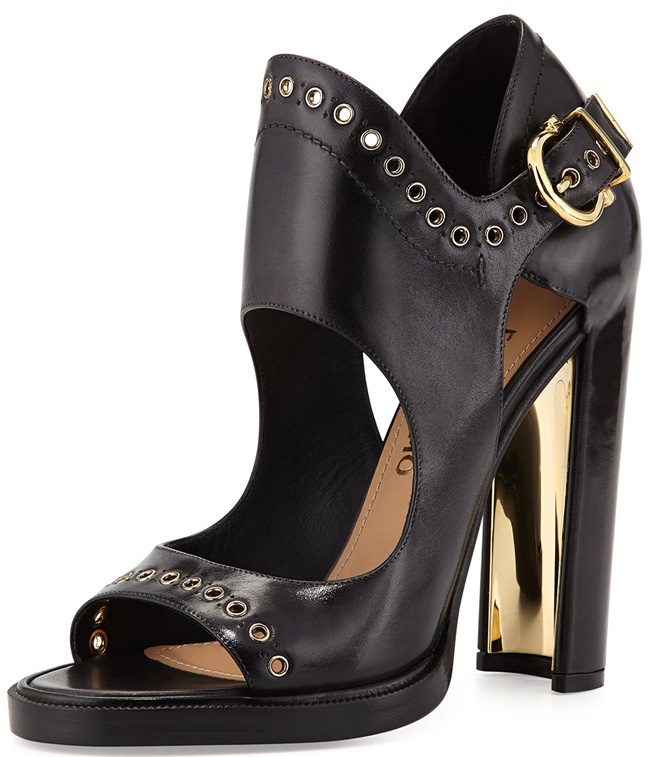 Salvatore Ferragamo Narny Sandals, $1450
By the way, these Ferragamo sandals come with towering 5-inch-tall heels so you'll be teetering in them. Not to worry, though, because the heels are relatively thick and stable.
If you want to get your hands on Nina's Narny sandals, you can shop for them online at stores like SAKS and Neiman Marcus. They're very expensive, though. A pair will set you back a hefty $1450.
For the gals on a budget, I found two alternatives you can consider. One is cheap and a lot edgier in terms of style, all thanks to the grommet details decorating the shoes, while the other is more classic and somber, and will probably work best if you want something that will give you more mileage: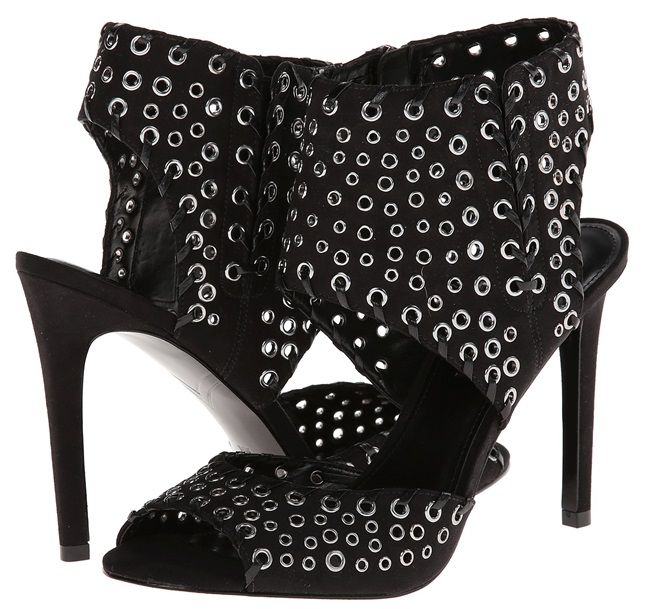 Enzo Angiolini Branon Sandals, $69 (was $98)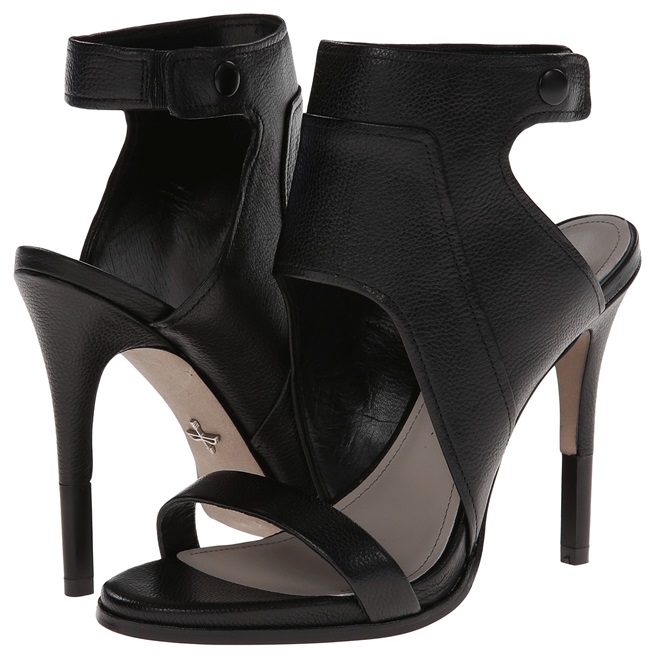 Pour La Victoire Venga Sandals, $275