Word has it that Nina Dobrev will be leaving Vampire Diaries after season 6 because she is sick of Ian parading his girlfriend (and her former friend), Nikki Reed, while they're filming the show. According to a couple of sources, Nikki and Ian are currently sharing a home in Atlanta while Ian is busy with TVD. As a result, Nikki gets to visit her hottie of a man on the set (and keep an eye on him), making Nina even more uncomfortable, considering she has to stay professional and work with her ex.
What a sad story, right? More about this juicy tidbit here and here.
Personally, if this rumor is indeed true, then I hope Nina the best. It will be sad to see Vampire Diaries finally come to an end, but like any other show on TV, that's bound to happen.
Now speaking of Nikki, the Twilight actress was spotted looking exceptionally fancy while running errands with her mother in Los Angeles last week. For the outing, she decked herself in an interesting combination of skinny jeans, a striped shirt, and an edgy leather jacket. She then punctuated the mix with a pair of scarlet red pointy pumps and matching lip color.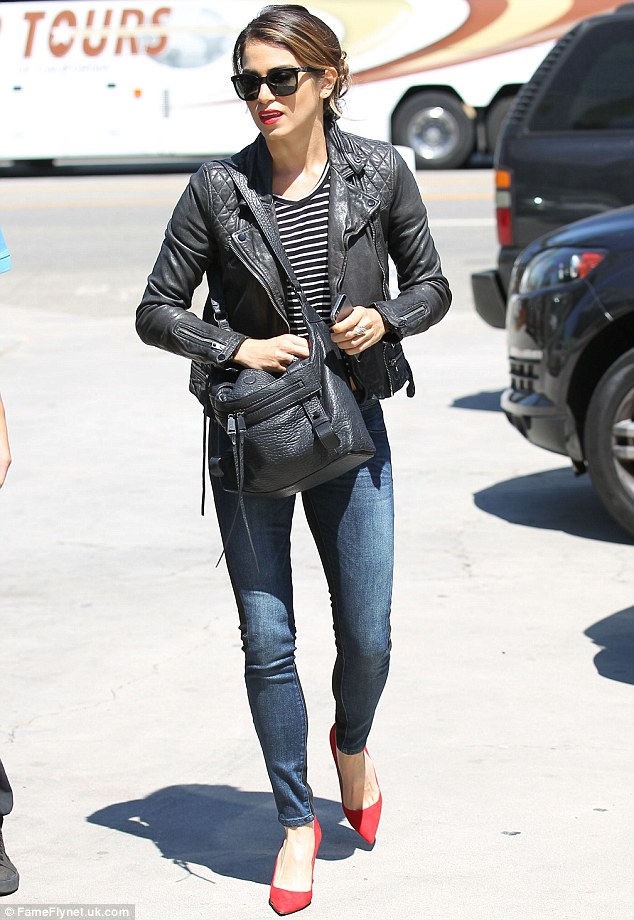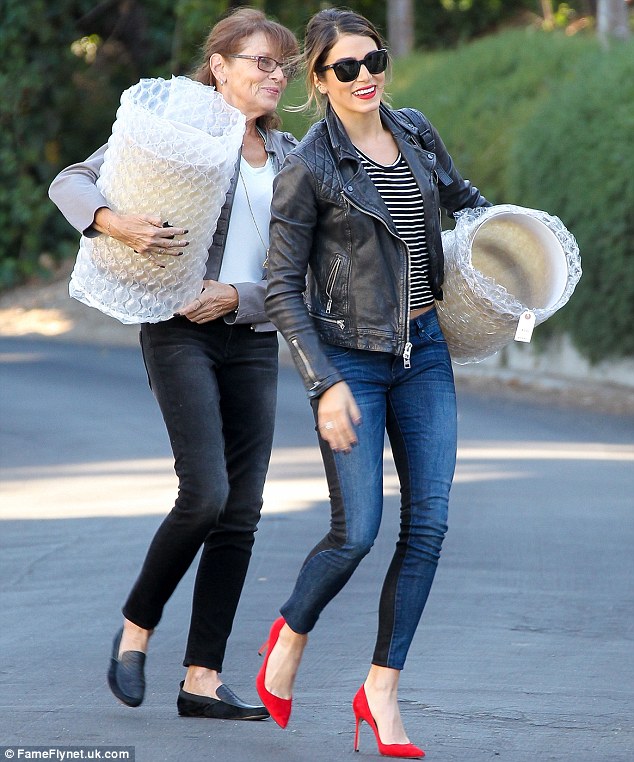 Nikki Reed runs errands in Los Angeles while decked in jeans and red high heels, September 5, 2014
How do you like Nikki's off-duty style this time?
I actually prefer her this way. Sure, she looks lovely in flat sandals and maxi dresses, but she looks a million times better in skinny jeans and high heels. Would you agree?
Red is a very powerful color, and Nikki used it well when she decided to cap off her predominantly dark attire with red extras. The shoes (and her lipstick) look very striking and unmissable. Pair an ordinary outfit with red heels and boom! You get instant fabulousity.
I couldn't find any deetz on Nikki's red pumps online, but if you wish to steal her style or own a pair of red high heels for fashion's sake, here are two affordable options you can consider. Pair any of these pumps with your favorite dark skinny jeans and a leather biker jacket to copy her look.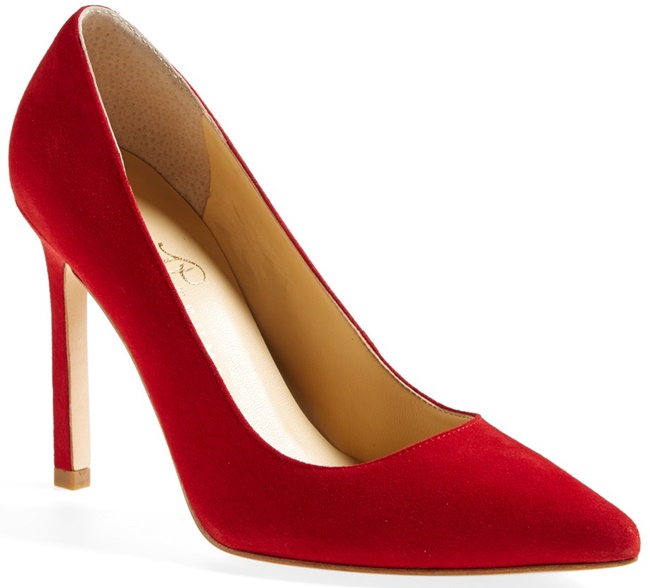 Ivanka Trump Carra Pumps, $135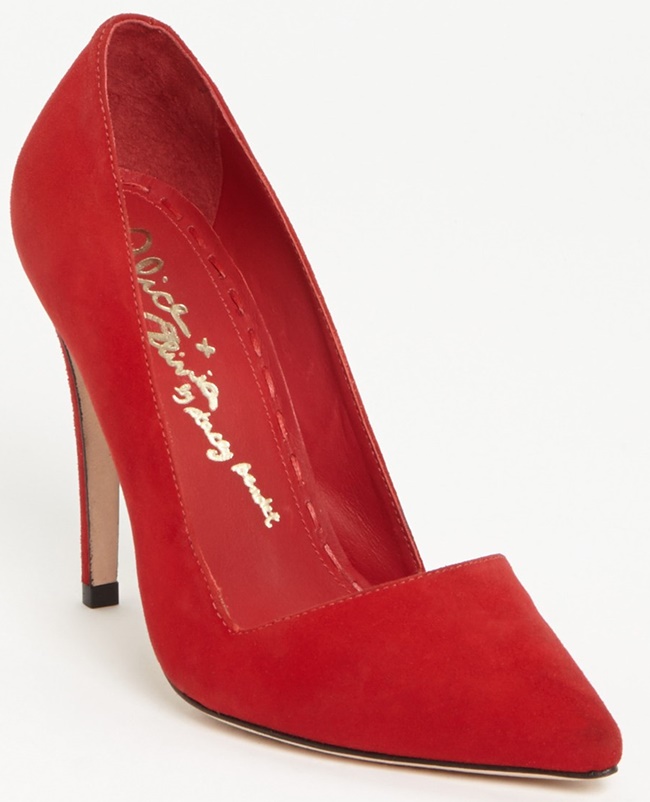 Alice + Olivia Dina Pumps, $295