It must be love because Nikki Reed is officially all smiles these days. The Twilight actress, who is currently linked to Ian Somerhalder, can't seem to keep the smile off her face wherever she goes. It's pretty easy to see the girl is on cloud nine right now.
While running errands on Friday this week, the actress showed off her toned physique in an all-black trouser ensemble that fit her like a glove. The outfit consisted of a simple sleeveless top worn over cropped black skinny jeans. She punctuated the getup with a mini crossbody purse and black-and-white pointy d'Orsay flats. It was a very simple look. It was in black. And yet, there was something so radiant about her. She was literally blooming.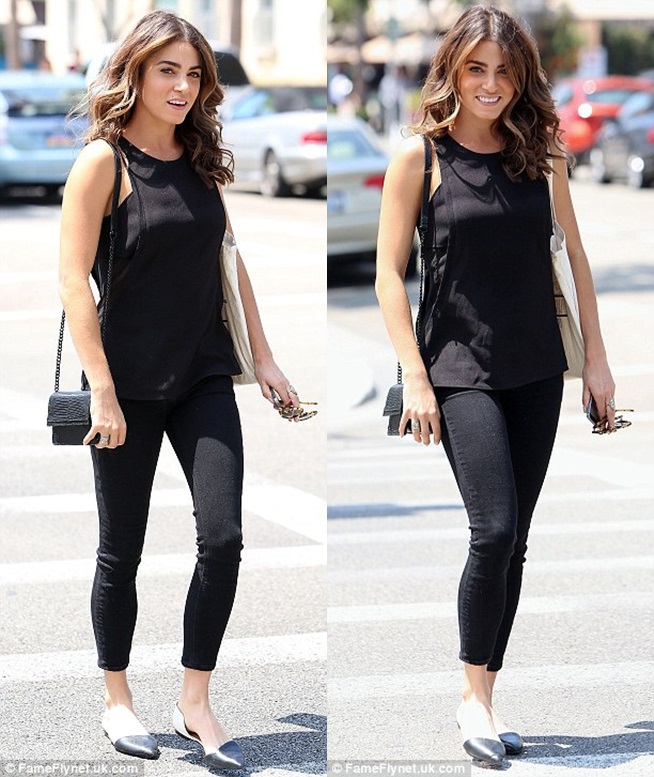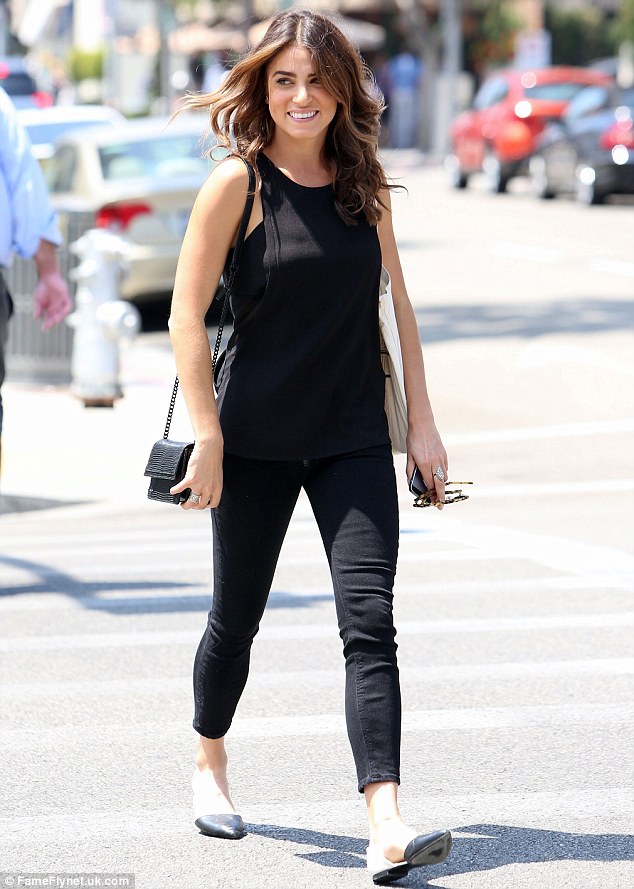 Nikki Reed is all smiles for the photographers as she runs errands in Los Angeles on Friday, August 8, 2014
See.
Like I said, it must be love because Nikki is looking extremely stunning these days — even in an ordinary outfit like this one.
That said, I like how she finished the attire with pointy d'Orsay flats. It made everything seem more sophisticated, kind of like a modern-day rendition of Audrey Hepburn's iconic all-black cropped trouser look from the 60s.
Pointy flats are not only great for elongating legs, but they also offer a certain elegance to a look. That's why you should always have a pair in your closet. If you're bored with the usual silhouette, try a pair of d'Orsay flats instead, just like Nikki's shoes.
I couldn't find any details on her pair on the web, but a quick look-up of similar styles gave me an abundant selection. Here are three black-and-white options to consider. These are all relatively easy on the pocket so you shouldn't feel guilty spending for a pair:
Dolce Vita Adalynn D'Orsay Flats, $129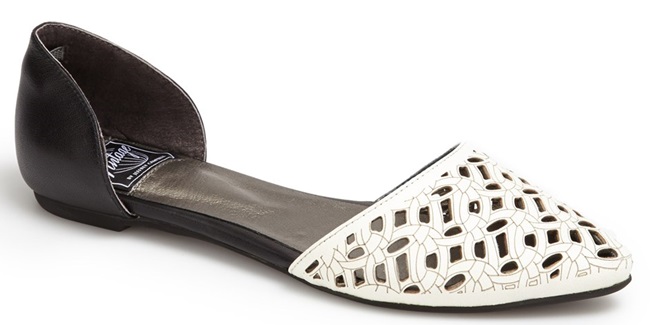 Jeffrey Campbell In Love Laser Cut D'Orsay Flats, $105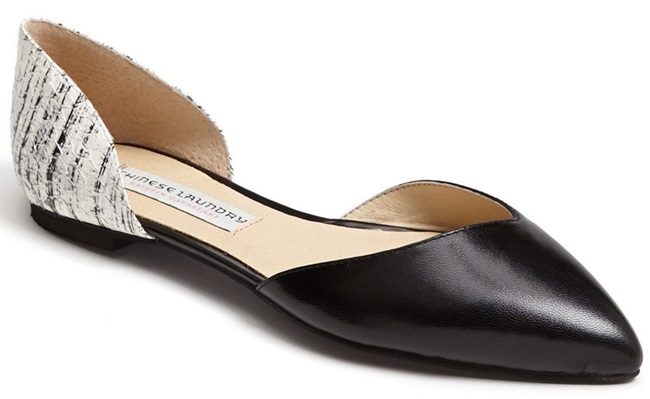 Chinese Laundry Kristin Cavallari Cadence Flats, $80 (was $119)