And so it seems like it's true love indeed. I'm referring to Ian Somerhalder and Nikki Reed's relationship. I'm a Nian and Delena fan, so consider me a tad unhappy with this pairing. However, I can't deny that Ian seems quite smitten with Nikki and vice versa. I guess that's a good thing, noh?
Ian and Nikki were spotted out and about in Los Angeles over the weekend. The two weren't afraid to show some PDA as they held hands while they walked. Ian was in his usual t-shirt and jeans, while Nikki kept things ultra summery in a gray maxi dress.
What drew my attention, however, were her odd-looking sandals. Odd because while they came in an ankle-wrap design, there were no details on the back of her shoes (or heel counters) to hold the ankle-wrap straps in place. Essentially, it looked like she was wearing a pair of ankle cuffs that were not attached to her sandals.
Check out Nikki's sandals below, then see if you can figure them out: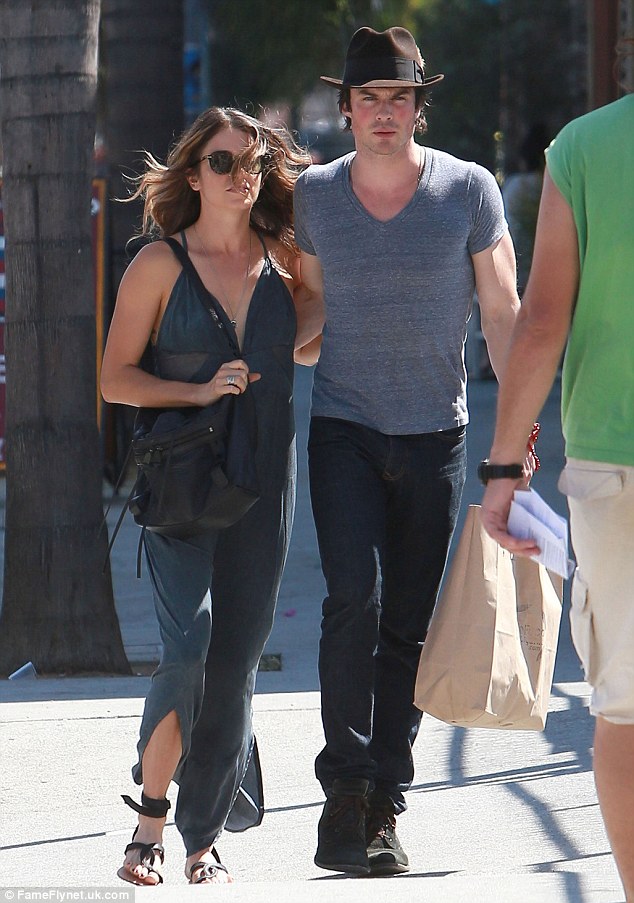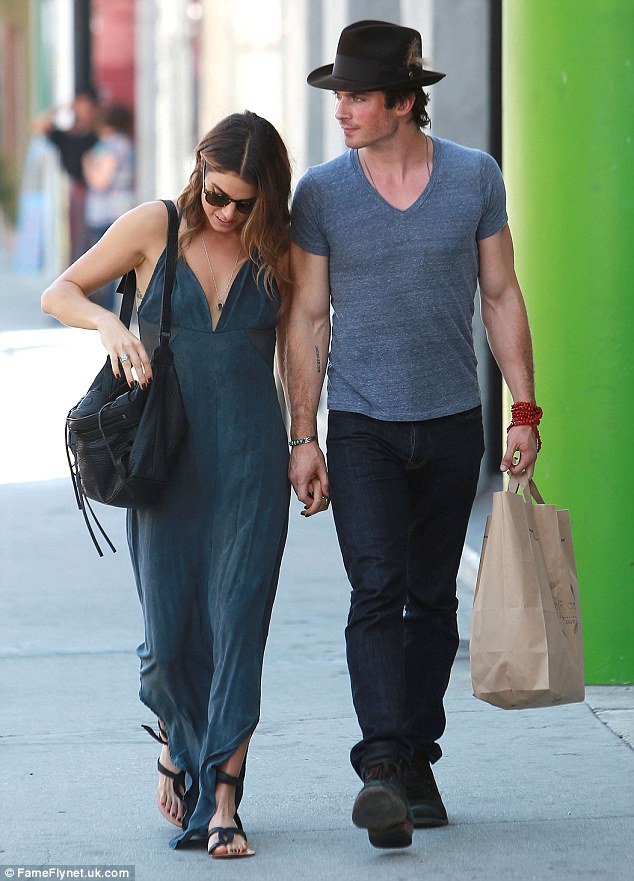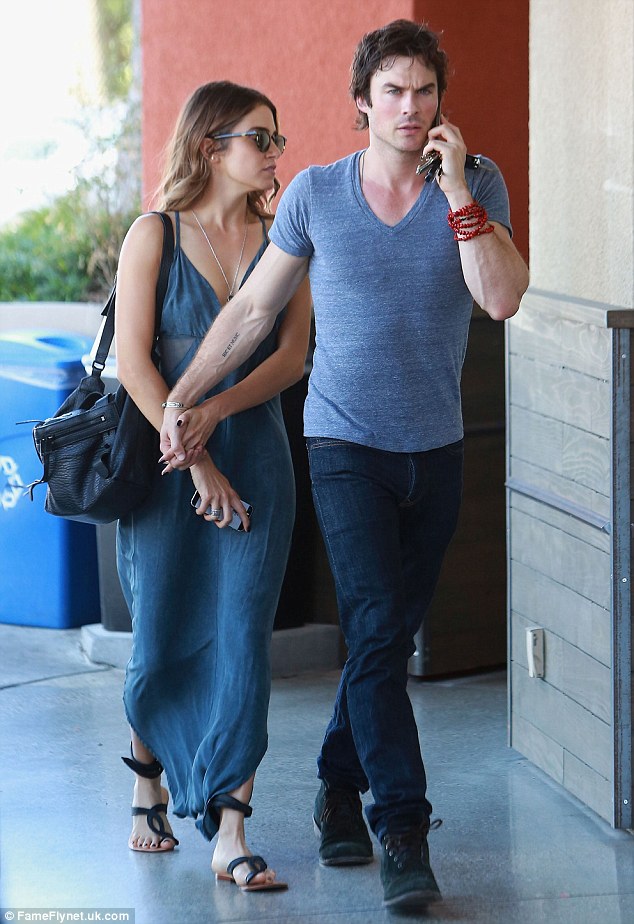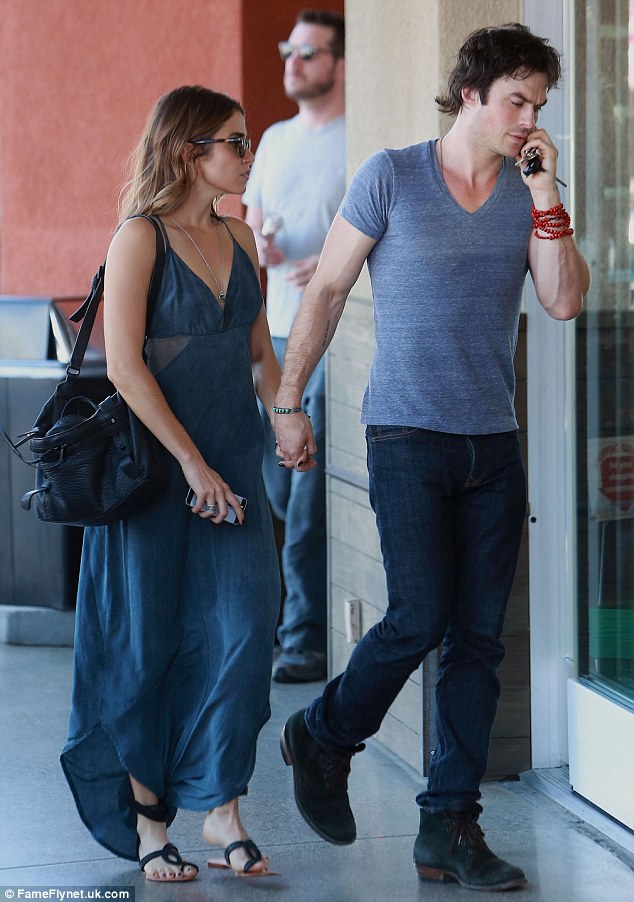 Ian Somerhalder and Nikki Reed show some PDA as they run errands in Los Angeles On Saturday, September 6, 2014
Well, any thoughts? Looking at the last picture, it seems pretty clear that the ankle-wrap straps aren't connected to the shoes. Or are they?
I've yet to get the deetz on Nikki's one-of-a-kind footwear, so I really don't have anything to give you right now except for a set of toe-ring sandals you can check out in case you're in the mood for a pair: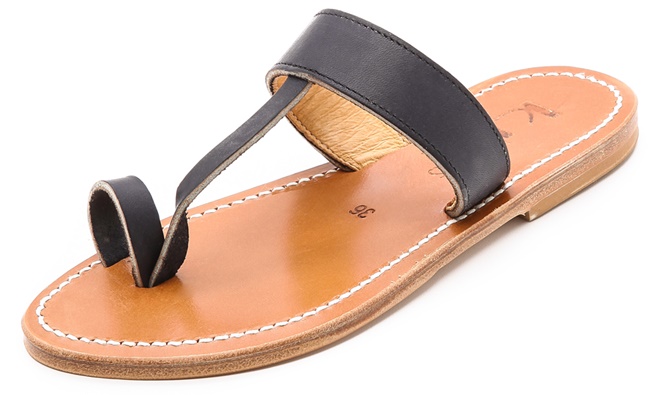 K. Jacques Diane Toe Ring Sandals, $174 (was $248)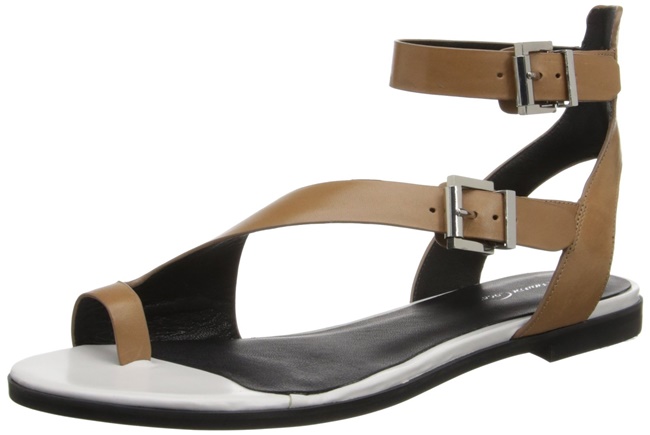 Kenneth Cole Ditmas Toe Ring Sandals, $130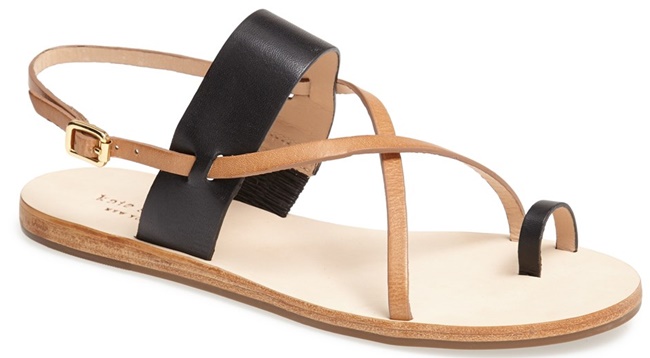 Kate Spade Ashley Toe Ring Sandals, $228
If you really want Nikki's sandals, what I can recommend is a quick fashion hack.  Grab the pair from K. Jacques above and wear it with leather wrap-around cuff bracelets, such as the ones below. Note that you'll need a set of two to make this DIY trick work: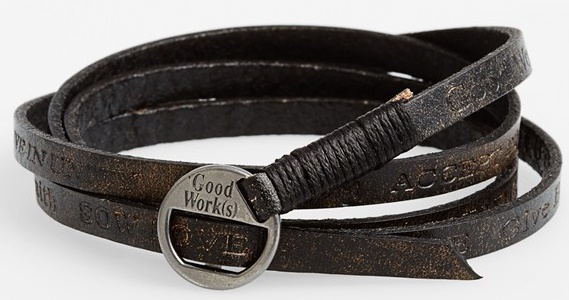 Good Works Make a Difference Courage Leather Wrap Bracelet, $24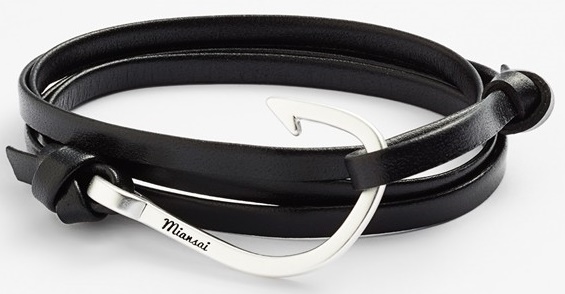 Miansai Silver Hook Wrap Around Leather Bracelet, $60