Nikki Reed and Ian Somerhalder can't seem to stay away from each other. As a "Nian" fan (that's short for Nina and Ian for those of you who are clueless), it breaks my heart to see Ian finally moving on to another girl.
Over the weekend, just right before the two attended the 2014 Teen Choice Awards, they were seen shopping at the Farmer's Market. Ian was in his usual t-shirt, jeans, and fedora hat, while Nikki opted for super short denim cutoffs for the outing. The shorts flaunted her toned gams, and she wore it with a simple sheer top to keep things easy and effortless. Capping off the combo were strappy flat sandals that were detailed with geometric beads at the vamps.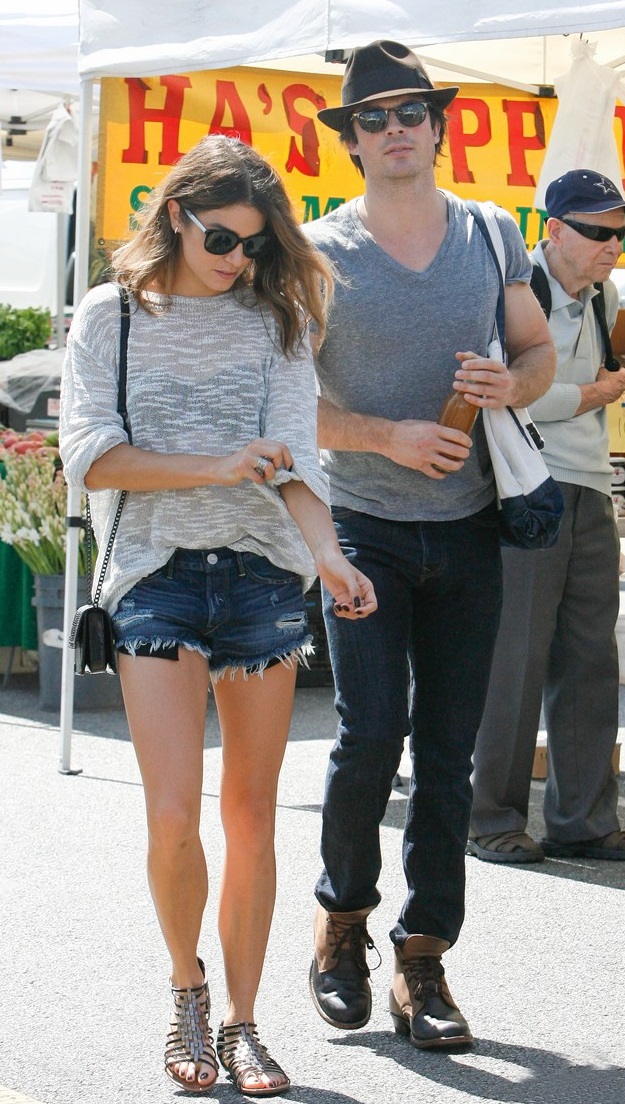 Nikki Reed and Ian Somerhalder shop at the Farmers Market in Studio City, California, on August 10, 2014
Do you approve of Nikki's Sunday style?
You know what? I may be a Nian fan, but I can appreciate a good pairing when I see one. Nikki looks fabulous in those shorts. And I must say, I love how she used embellished sandals to pull everything together.
Speaking of the shoes, those flats look fierce, don't you think? I usually don't gravitate towards very strappy sandals because I always feel they're not flattering to the legs, but this one is an exception. The straps are thin, and I like the metallic add-ons at the center. Any idea where she may have scored the pair?
I couldn't locate Nikki's sandals on the web, but fortunately, I managed to find several look-alikes that will give you the fix if you fancy grabbing a pair. Check out these options from Amazon: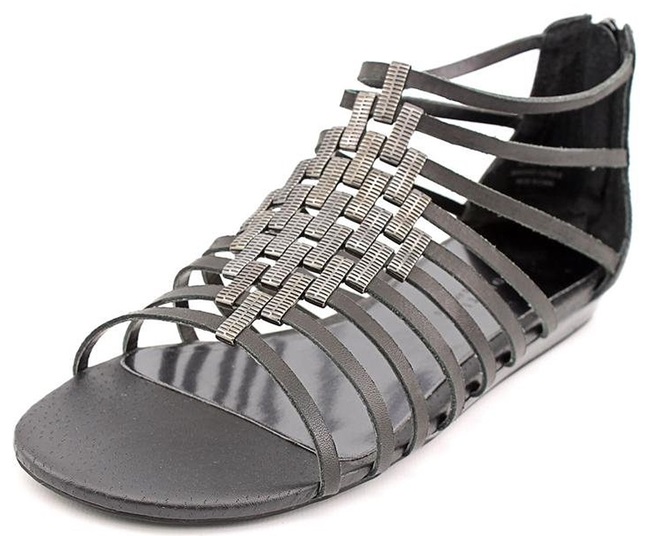 Volatile Selkie Gladiator Sandals, $72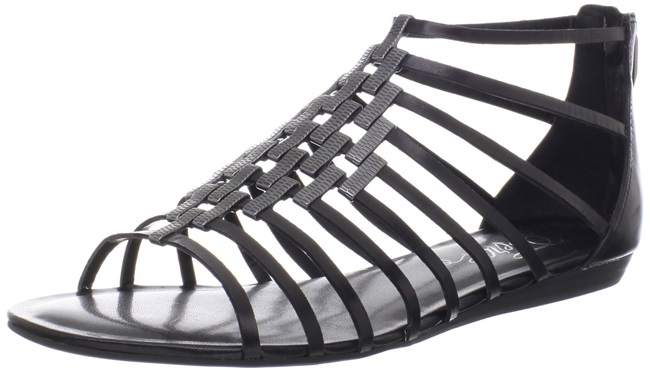 Fergie Gilt Gladiator Sandals, $51 (was $100)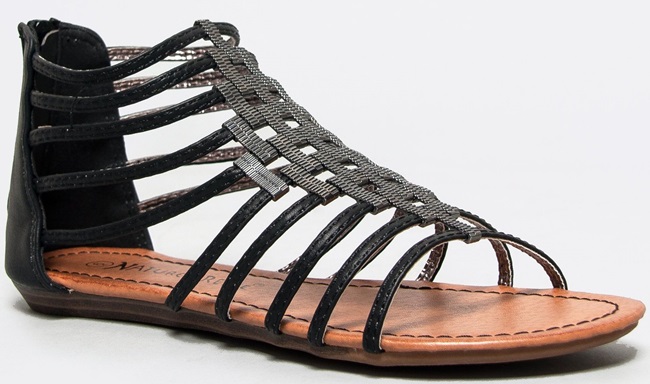 Nature Breeze Joburg Gladiator Sandals, $30 (was $75
I'm guessing all three are knock-offs of whatever designer sandals Nikki is wearing. The resemblance is actually quite uncanny — most especially with the pair from Nature Breeze.
If you fancy Nikki's shoes — or her outfit, for that matter — you need not spend a whole lot of money to copy it. A pair of sexy daisy dukes and a loose tee can easily be found in your closet. Just cap off the combo with any of these sandals and you're all set!