Nikki Reed must be in seventh heaven right now. I mean, if you snag a very good-looking Ian Somerhalder for a boyfriend, you probably feel giddy all the time, right?
I know I would.
I'm also sure that any gal with such a hottie of a boyfriend will feel that she has to look her best — all the time. I have no doubt that Nikki is probably feeling this way too. In fact, it would come as no surprise if we suddenly find the Twilight star put her most fashionable foot forward for every appearance she's going to make from hereon.
A great case in point would be the outfit she put together for the 2014 Young Hollywood Awards, which she attended with Ian over the weekend. The brunette actress looked insanely perfect in her black-and-white ensemble, which basically consisted of a two-piece outfit from Misha Collection and a pair of black-and-white pointy stilettos from Jimmy Choo. The heels were the same ones she wore to the Grammy Camp Launch Party held the other week.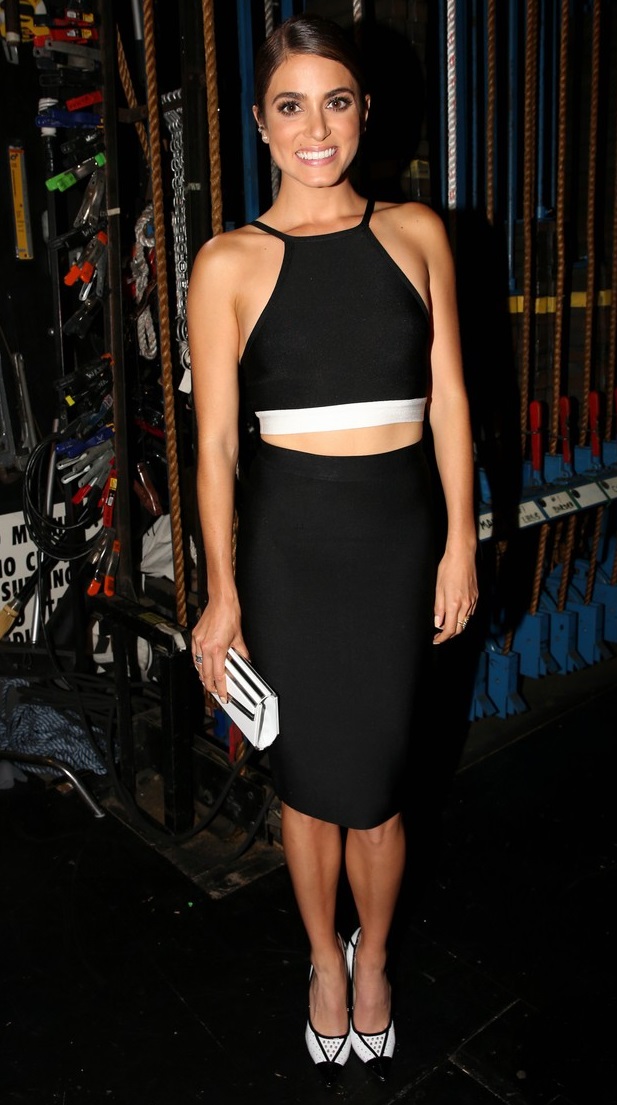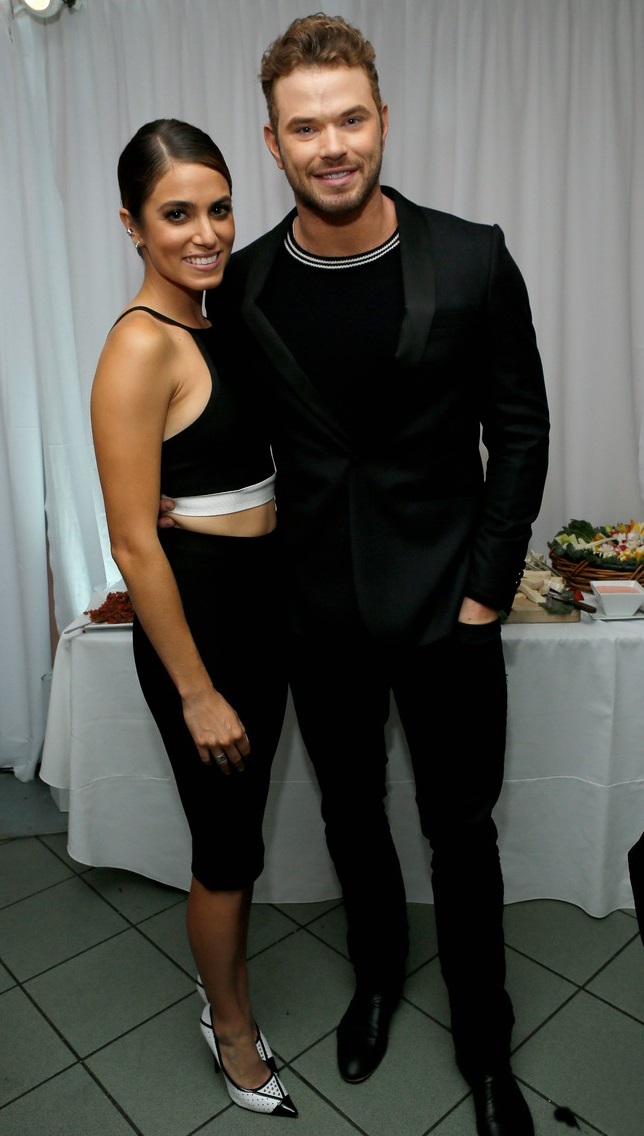 Nikki Reed and Kellan Lutz pose for the photographers at the 2014 Young Hollywood Awards held in Los Angeles, California, July 27, 2014
Doesn't she look amazing? Well, I guess she feels she has to look fabulous if she wants to keep Ian's eyes from wandering. Would you agree?
Personally, I prefer this outfit over the one she wore previously. Also, as mentioned in my last post, Nikki's pumps are the "Daiquiri" from Jimmy Choo. They're currently on sale on the label's website if you want a pair.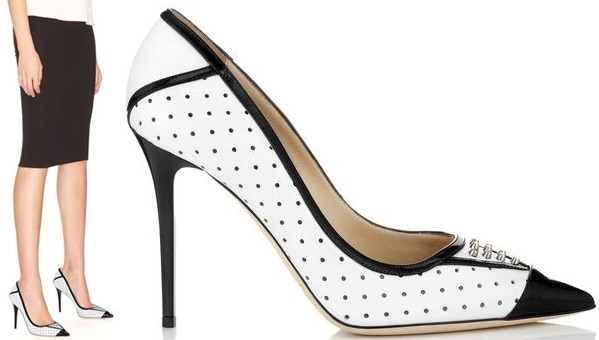 Jimmy Choo Daiquiri Pumps, $448 (was 895)
That said, Nikki's outfit is actually one worth copying if you're fond of wearing black and white. You don't need to spend a lot of moolah to get the look, you just have to make sure the pieces are well-appointed and affordable.
To make Nikki's look your own, try the striped BP. crop top and Leith high-waist stretch skirt below. The combination is simple and very easy to wear: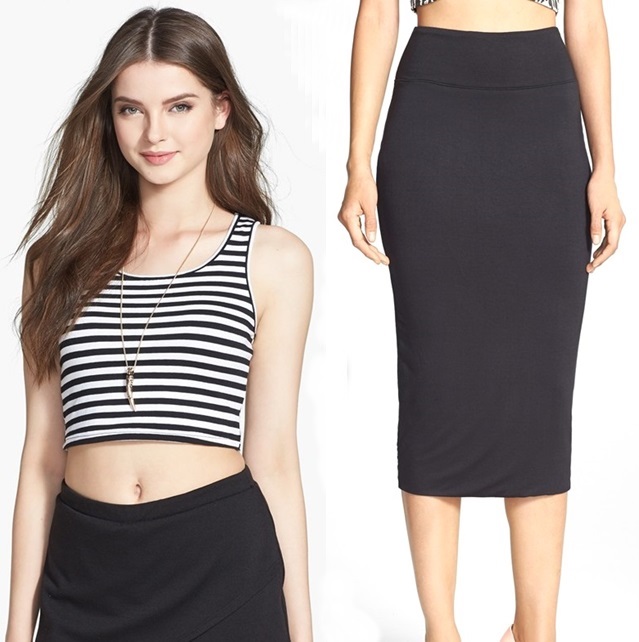 BP. Striped Crop Top, $12 / Leith High Waist Stretch Pencil Skirt, $38
Once you have the top and skirt in order, pair the mix with any of these black-and-white pumps from Zappos. Trust me when I say these shoes won't cost you a lot of money:
J. Renee Alameda d'Orsay Peep Toe Heels, $109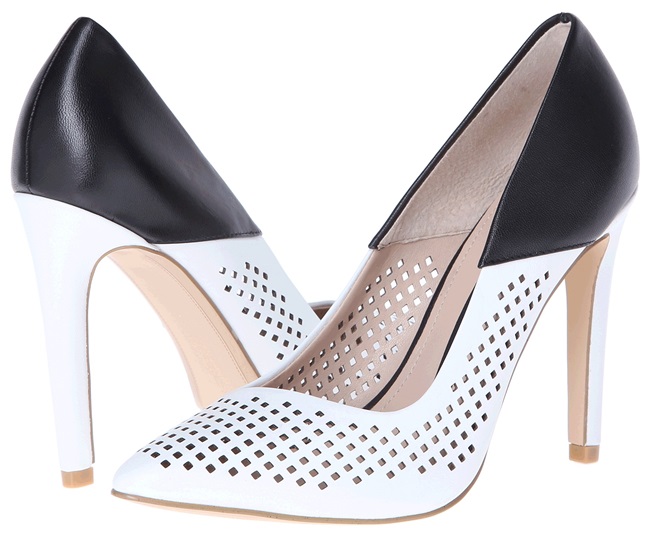 French Connection Maya 2 Pumps, $120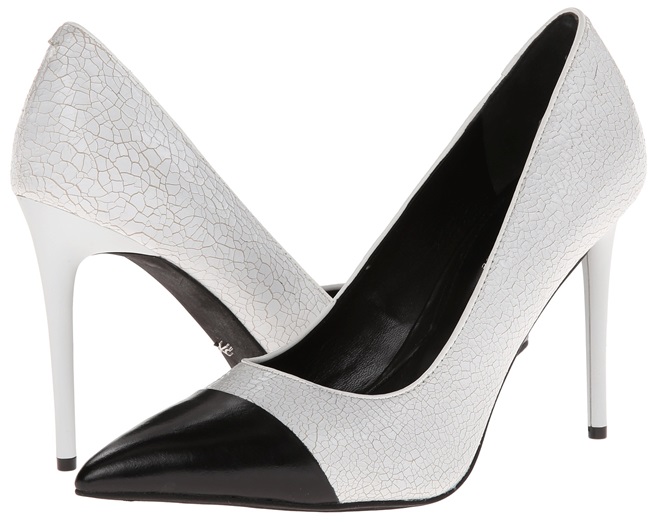 Kenneth Cole Bon Ita Pumps, $150