Considering she has made London her second home, it was no surprise to find American singer and Pussycat Doll lead vocalist, Nicole Scherzinger, attend some of the shows held during London Fashion Week.
For the Temperley London presentation, the exotic beauty covered up from head to toe by donning a printed mini dress from the designer's spring 2015 collection (yep, she got first dibs). She teamed the frock with tousled tresses, dark eye makeup, and black suede thigh-high boots. It wasn't an unusual pairing, but I kind of felt like something was off with her look. Check out Nicole and be the judge: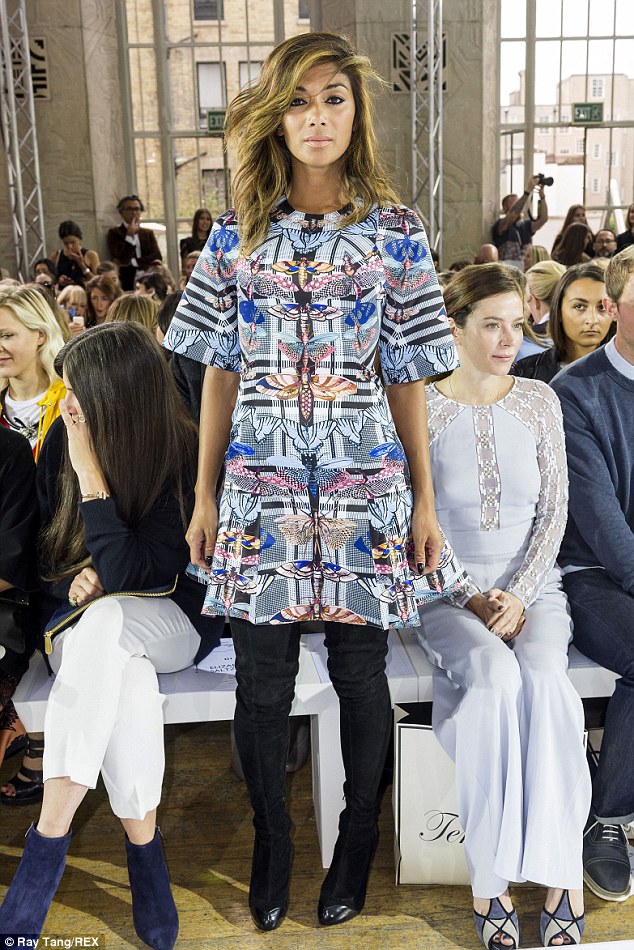 Nicole Scherzinger at the front row of the spring 2015 Temperley London presentation during  London Fashion Week on September 14, 2014
Well, what's your verdict on the outfit, is it a hit or a miss?
Is it just me or do you also think the dress should have been a few inches shorter? I feel like the print of the dress weighed her down a bit, so a shorter hemline would have balanced that out.
Don't get me wrong, I think the firefly print is cute. I just think the dress should have been a little shorter, that's all. Other than that, however, I think she looks alright. In fact, the whole getup is actually something you can wear this season.
I couldn't find any details on Nicole's boots, but you can easily copy the look by grabbing similar style shoes. If you have the budget for it, these alternatives from Prada and Paul Andrews are worth considering: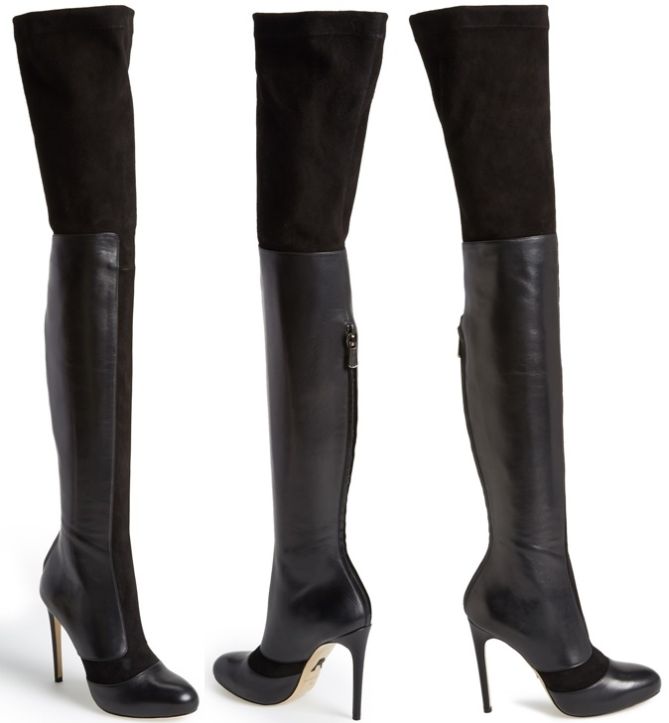 Paul Andrews Queensberry Over the Knee Boots, $1995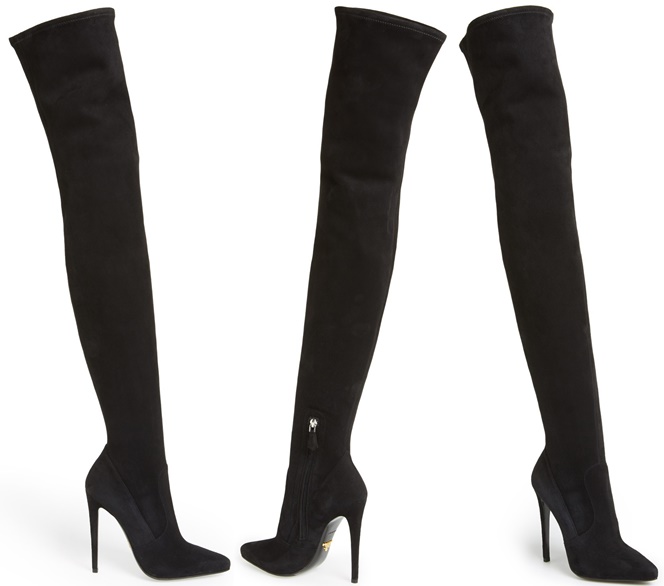 Prada Over the Knee Suede Boots, $2200
For the gals on a budget, what I can recommend are these thigh-high boots from Calvin Klein Jeans. They don't come with pointed toes, hence not as sexy, but they're sleek and polished enough to pull off the look. Besides, they retail at a more affordable $189: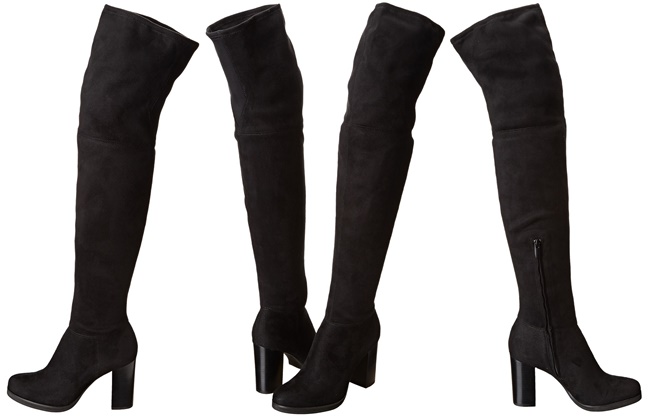 Calvin Klein Jeans Bisma Over the Knee Boots, $189
Pair the boots with this printed mini dress from Mara Hoffman and you're all set to looking Fashion Week ready. Of course, you need not wait for an event to rock the outfit. Feel free to sport the mix this fall, anytime you feel like it. Simply top it with a coat and a scarf and you're all set.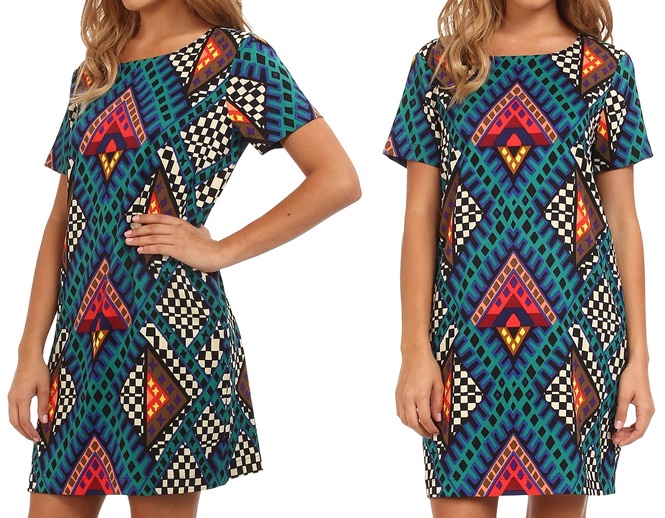 Mara Hoffman Printed Shift Dress, $248