You know what?
If you think about it, Nicole Richie is definitely no longer in Paris Hilton's shadow. She hasn't been for quite a while now. The purple-haired celebrity has not only matured and become a mother of two, she is also now an accomplished designer and is in fact, a modern-day style icon in her own right.
Nicole recently attended a conversation event hosted by Barnes & Noble for the launch of #Girlboss, From Thief To Chief, a book penned by Nastygal's CEO, Sophia Amoruso. For the occasion, she wore all-white separates that accentuated her lilac hair and tanned skin, and finished the outfit with a gold necklace and a pair of gold metallic pumps. The combination was simple, yet it was also very striking and glam.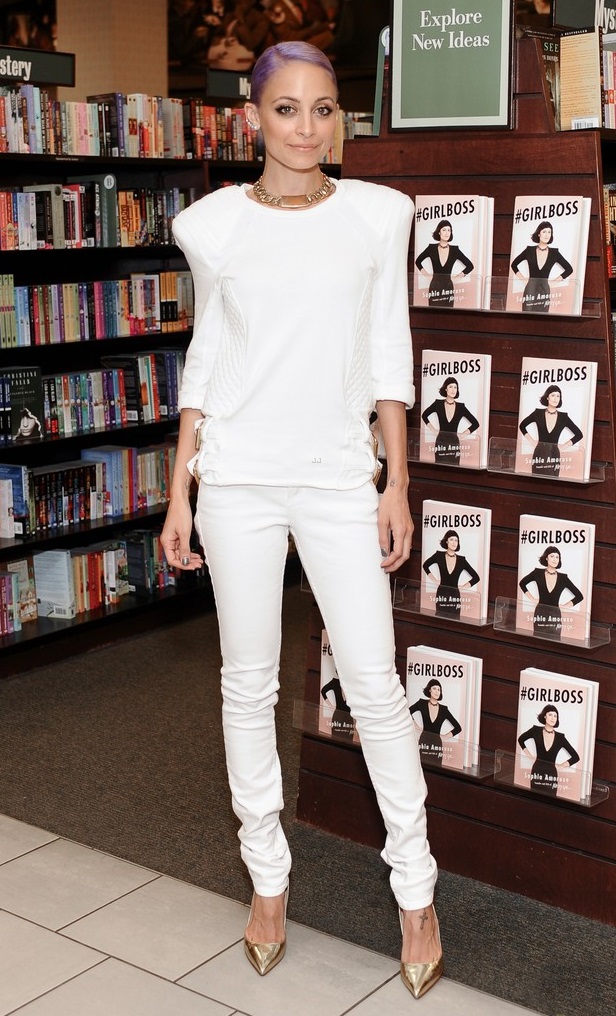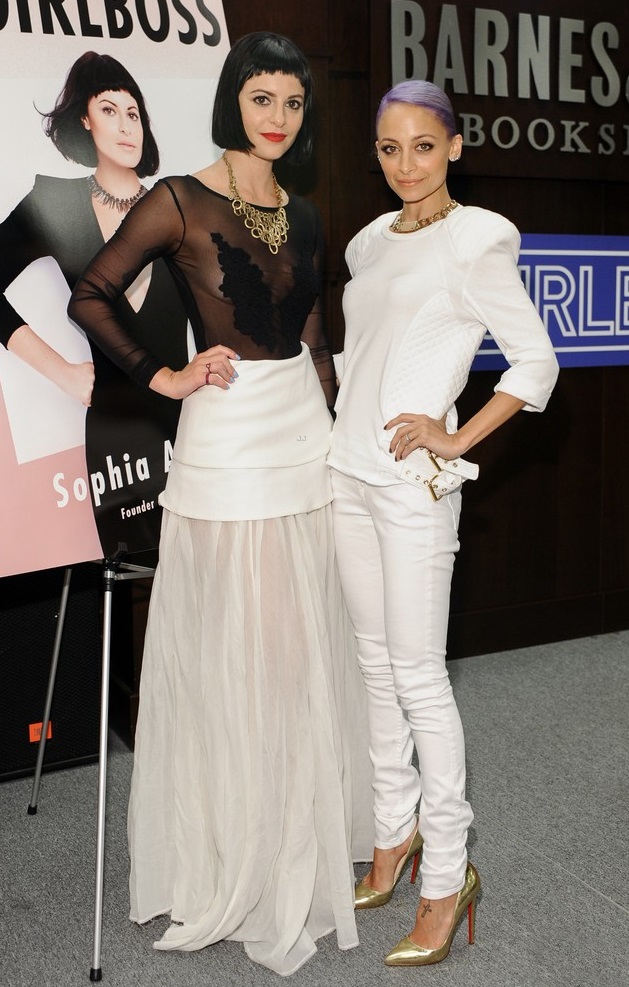 Nicole Richie poses with the author Sophia Amoruso during the #Girlboss, From Thief To Chief book launch at Barnes & Noble in Los Angeles, May 12, 2014
See. Don't you just love Nicole's style?
She always comes out rocker cool and collected in whatever she wears. What's great about this particular outfit is that it is effortless and easy to copy. The elements that make Nicole's ensemble really glam are the gold extras. Would you like to take a cue and give the look a go?
To steal it for a lot less, grab your white skinny jeans and mix it with a dressy white top. Finish the combo with gold accessories — such as a gold statement necklace, gold stud earrings, and a pair of pointy gold stilettos.
If you don't have the items in your closet, here's a mix we put together that you can refer to. Here, we're using one of our favorite classic pointy pumps — the Charles David "Pact":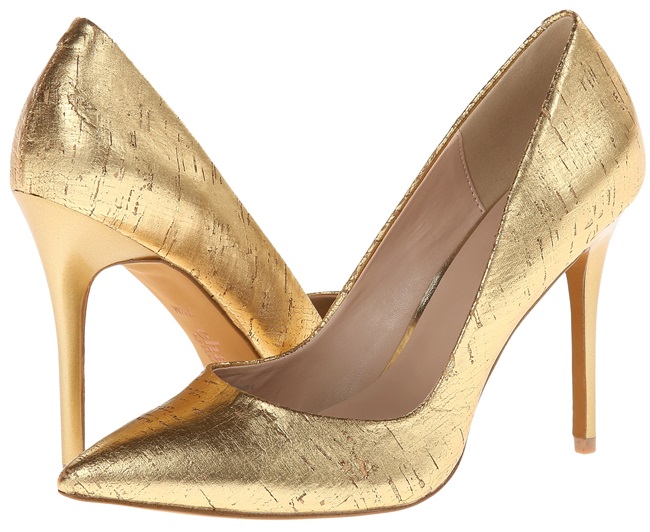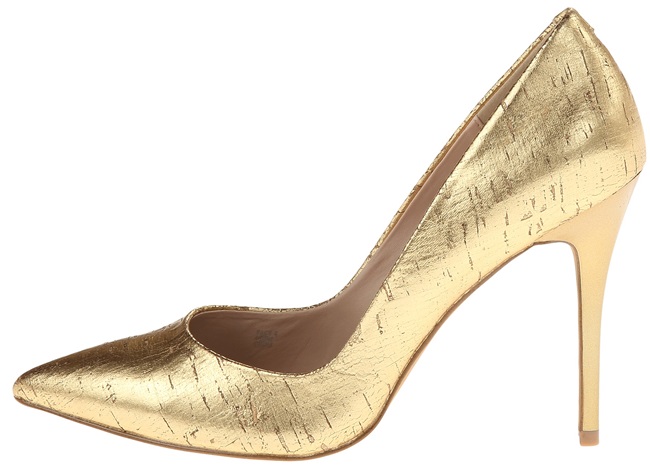 Charles David Pact Pumps in Gold, $99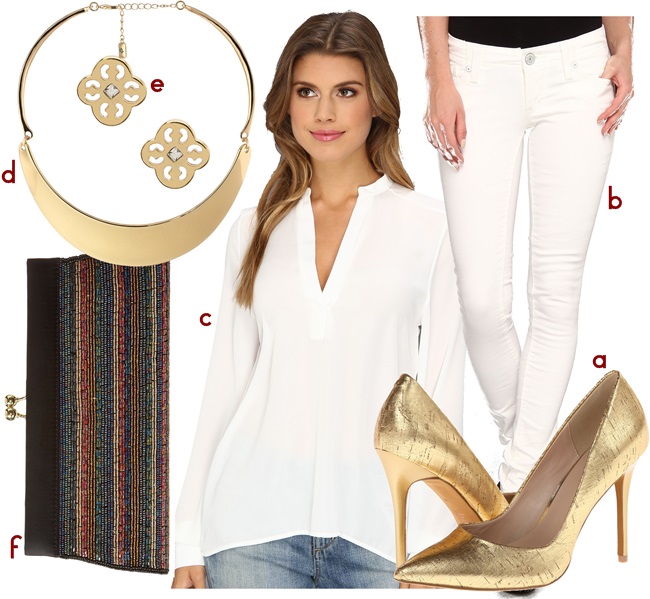 a. Charles David Pact Pumps, $99 / b. Levi's Skinny Stunner Jeans, $40 (was $46) / c. Brigitte Bailey Sophie Blouse, $69 / d. Lauren Ralph Lauren Collar Necklace, $78 / e. My Flat in London Socialite Earrings, $20 / f. Nina Malina Clutch, $66 (was $94)
By the way, for those who would like to know, Nicole's top is from Balmain, while her pants are from Blank NYC. Her jewelries (earrings and necklace) are from House of Harlow, and as for her gold pumps, those are from Christian Louboutin.
As to which style of red bottoms, I'm not quite sure yet. However, if I were to base my guess on the shape of the pump's heels, I think my answer would be the "Pigalle". Think I got it right?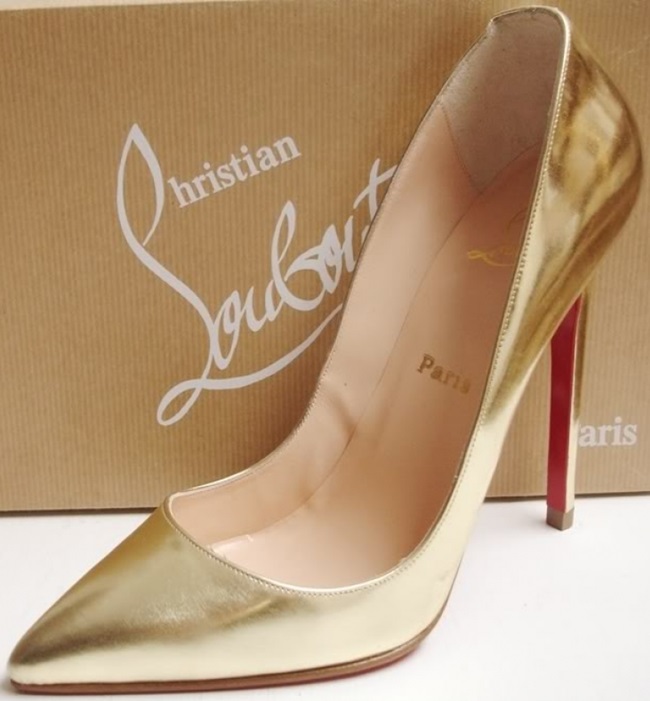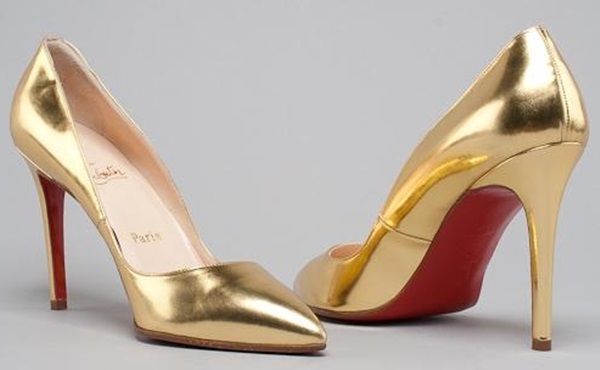 Christian Louboutin Pigalle Pumps in Gold
That said, how about