Is it just me or has Nicole Kidman lost a little bit of that style-icon appeal? Don't get me wrong, I still find the actress stunning. But for some reason, it's like something is missing in most of her red carpet looks lately. Did she change her stylist? Or better yet, does she have one?
At the CMT Music Awards held in Nashville yesterday, the statuesque beauty arrived in a dress patterned with blue floral crystals and paneled with black silk at the top and hem. It seemed like a really pretty piece, but for some reason, I didn't like it. Check out Nicole's outfit below then tell if you approve: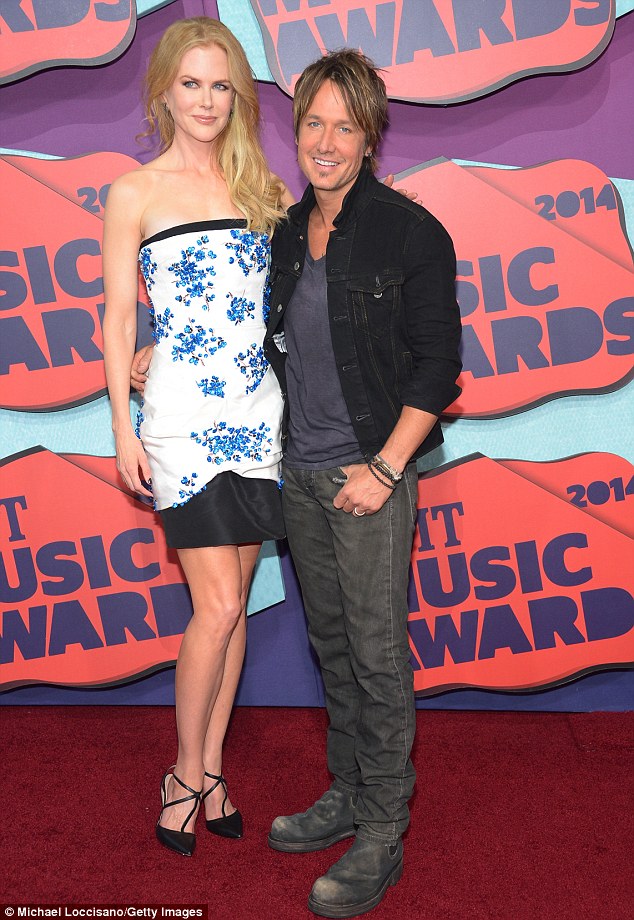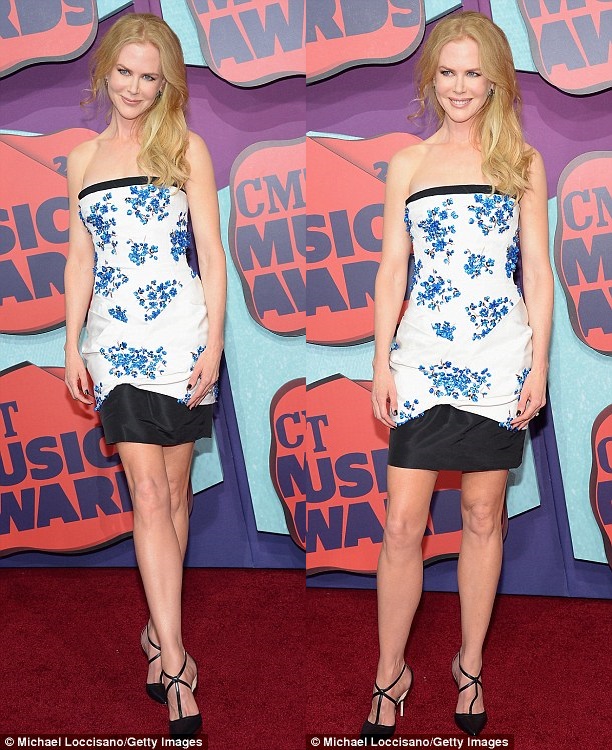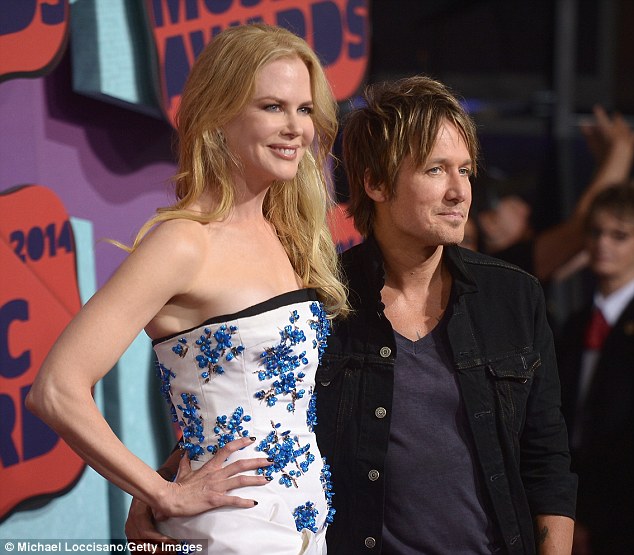 Nicole Kidman and Keith Urban attend the 2014 CMT Awards held in Nashville, Tennessee, on June 4, 2014
Well, what d you think of Nicole's latest red carpet style, do you fancy it, or do you kind of wish she wore something else?
If you ask me, I think it's because of those black panels. I also think she wore the wrong pair of shoes to go with the dress. Would you agree?
Again, don't get me wrong. Her pointy t-straps look divine and very ladylike. But maybe they will fare better with another outfit. Yes?
According to sources, Nicole's pumps are from Elie Saab. Yes, turns out the designer doesn't just make gorgeous frocks fit for red carpet occasions, he makes shoes too. I couldn't find them in black on the web, but the Elie Saab website has them in white. Here's a closer look: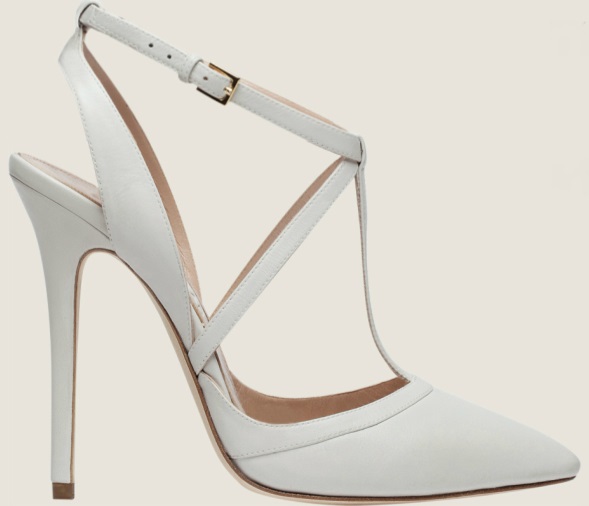 Elie Saab T-Strap Pumps, price unknown
Do you like what you see?
The pumps feature slingback straps, a pointy silhouette, and 115-mm-tall heels. If you do the math, that's about 4.25 inches so they are pretty high. If you fancy Nicole's pumps, you may be able to score them at the Elie Saab store in your district. I have no doubt they're pricey, probably on the high hundreds.
For those looking to grab something similar for less money, I actually found 5 options for you to consider. I'm pretty sure at least one of these will fit your budget: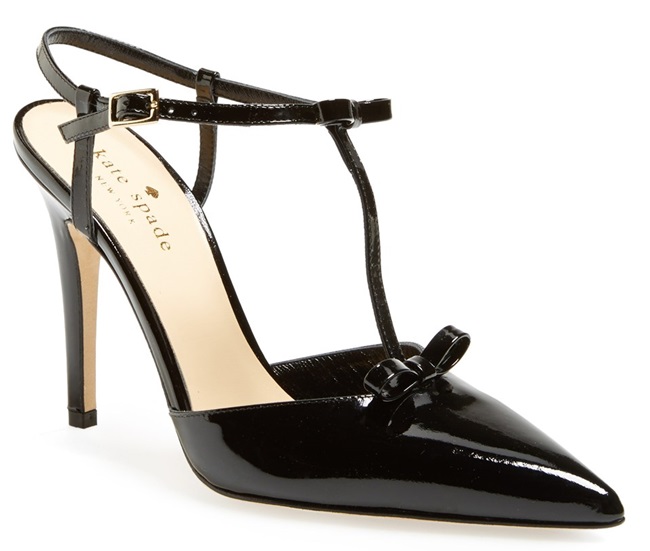 Kate Spade Lorelei T-Strap Pumps, $350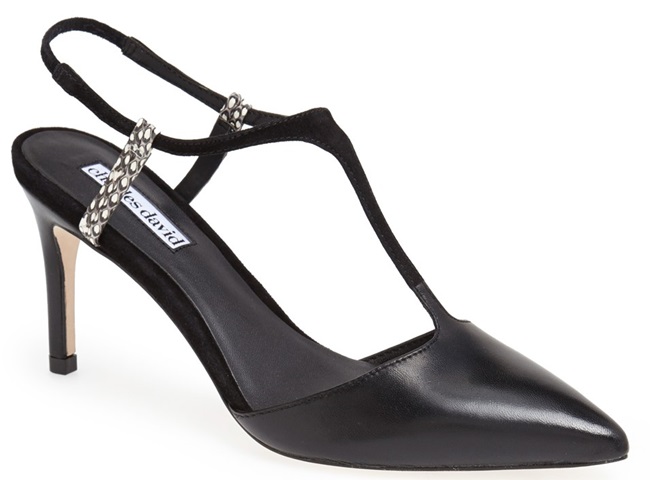 Charles David Level T-Strap Pumps, $100 (was $200)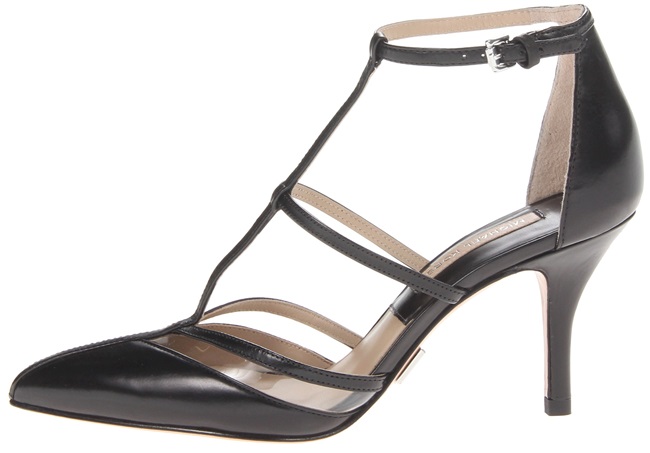 Michael Kors Sahar T-Strap Pumps, $260 (was $350)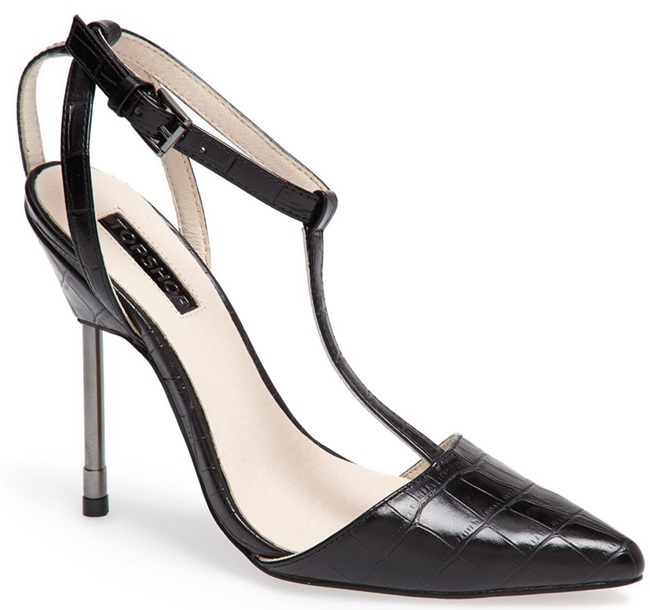 Topshop Ghost T-Strap Pumps, $60 (was $90)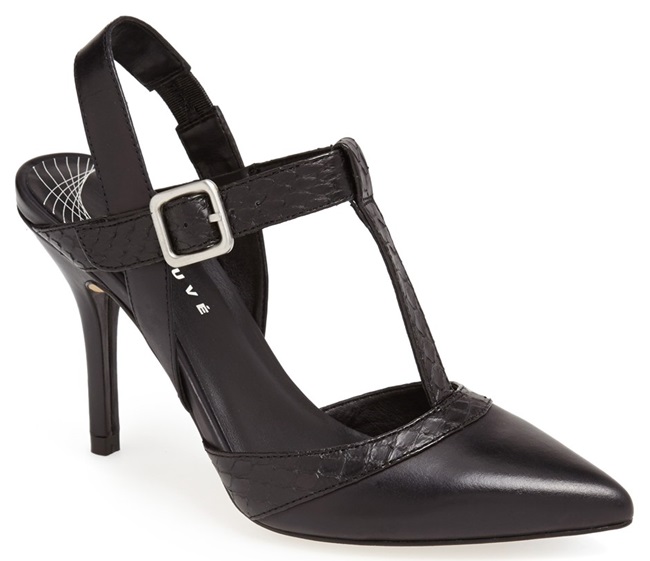 Trouve Malen T-Strap Pumps, $100