I have to be honest with you. I had no clue who Nicola Peltz was before the latest Transformers movie.  I actually had to Google her to find out who she was. I did watch The Last Airbender, but she wasn't exactly memorable in that film (she played the role of Katara). This latest gig of hers, however, is what I would like to call a breakout role, because now, she's on everyone's radar.
What's worth noting about the young actress is that she has been acing almost every promotional appearance for the film, sartorially speaking, that is.
For the premiere in Hong Kong, Nicola was breathtaking in a beaded halter gown from Prada. And during the photo call that took place the next day, the blond stunner turned heads in a sheer ivory slip dress by Stella McCartney. Soon after, Nicola flew to Shanghai and attended another premiere in a gorgeous Giambattista Valli creation that was nothing short of exquisite. Most recently, at the screening in New York City, Nicola was a vision in blue Balenciaga.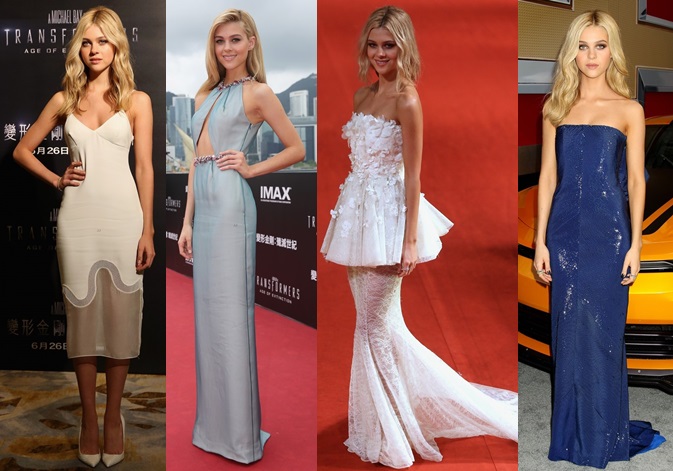 Nicola Peltz looking exquisite in Stella McCartney, Prada, Giambattista Valli, and Balenciaga for the promotion of Transformers: Age of Extinction, held in Hong Kong, Shanghai, and New York, from June 19 through June 25, 2014
Do you like Nicola's red carpet style?
I do. But I was a tad surprised by her fashion choice for the after party in New York. The sultry beauty wore a sheer lace Dolce & Gabbana dress and wore nothing but brassieres and a short black skirt underneath. The outfit was a bit risque compared to her other choices, but surprisingly, she was able to pull it off.
Check out Nicola's getup below, then tell me if you approve: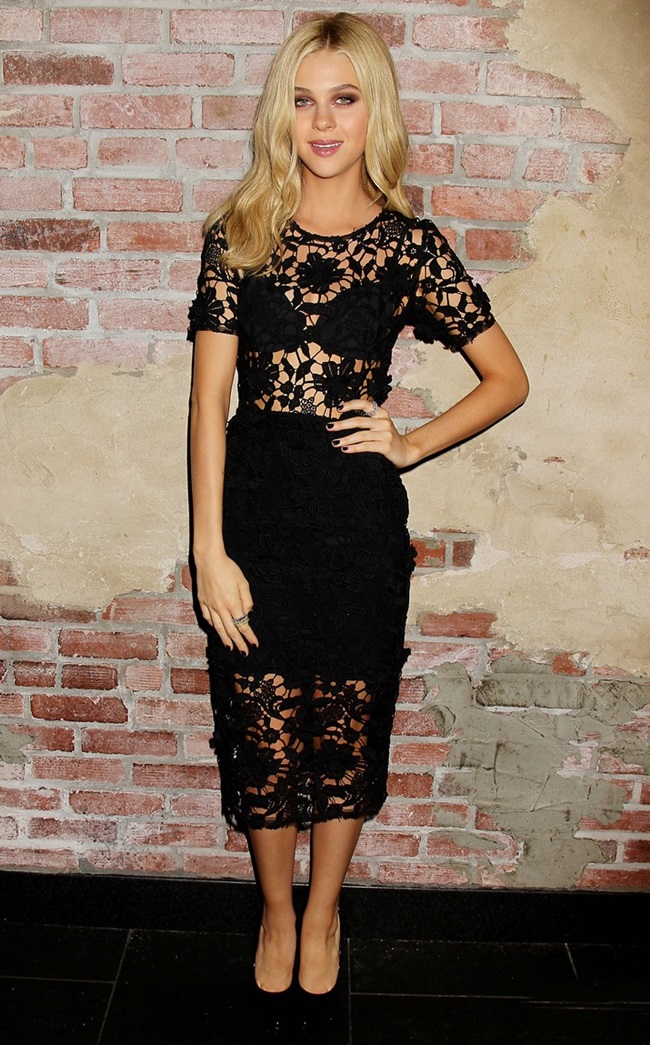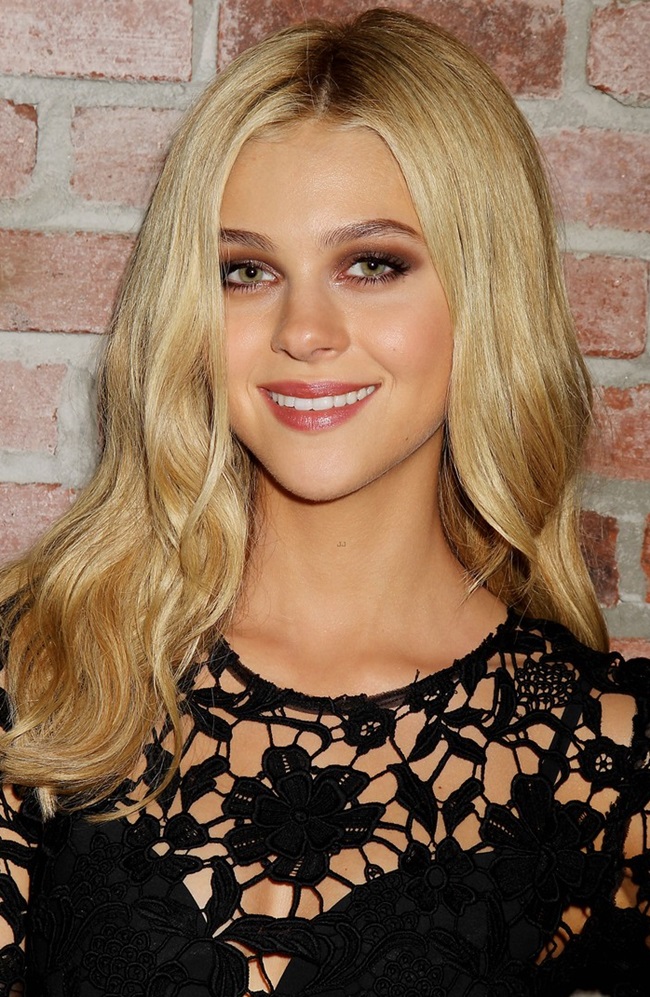 Nicola Peltz wears a sheer lace dress for the after party held in New York City, on June 25, 2014
Well, what do you think, hit or miss?
You know, she looks quite sexy here. But I do think the dress should have been a few inches shorter (up to the knees), especially since she is quite petite.
I also think a fancier pair of shoes — in black— would have given the outfit a dose of drama. Don't get me wrong, Nicola's patent and pointy Saint Laurent Janis pumps are sleek and elegant, but I don't think they're the best choice to go with the frock. Below is a closer look at Nicola's Saint Laurent stilettos: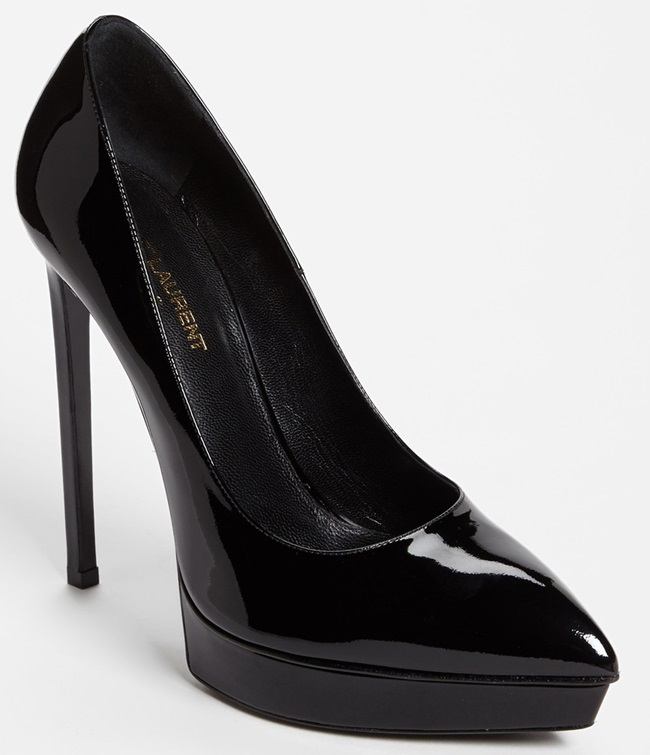 Saint Laurent Janis Platform Pumps in Patent Black, $795
Nicola's Janis pumps are your classic pointy heels done with a bit of edge, thanks to the high-shine finish. While I have nothing against the shoes, I would have preferred Nicola in these standout sandals from Alexander McQueen — the "Armadillo".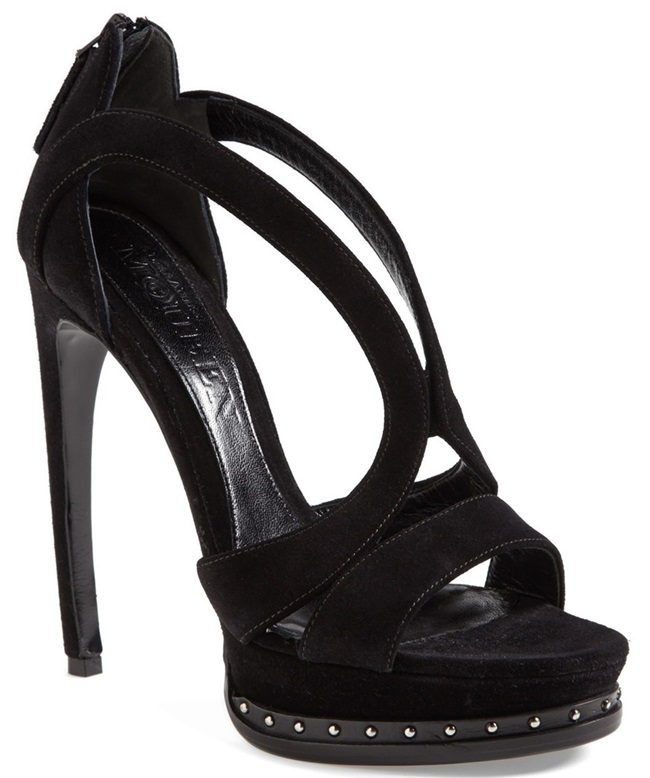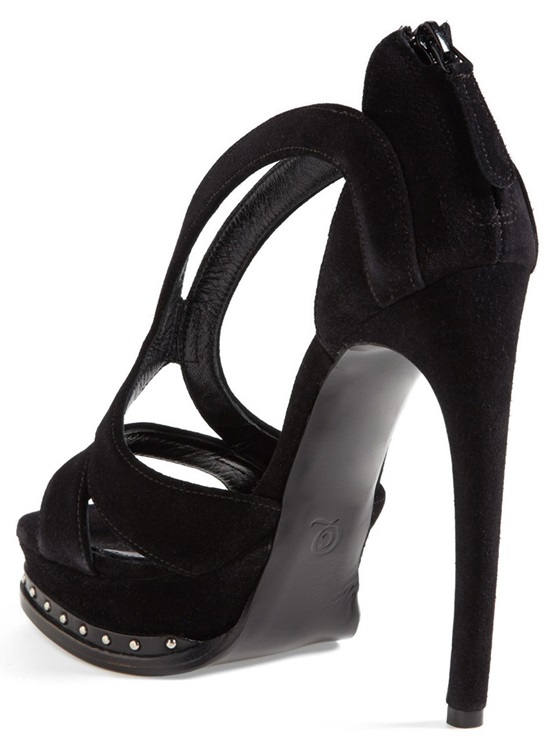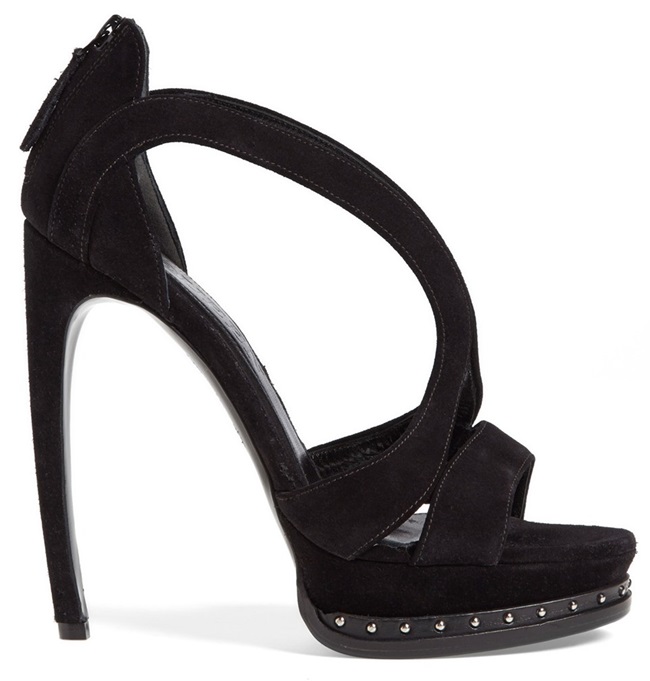 Alexander McQueen Armadillo Sandals, $795
Do you approve of my choice? I bet you want a pair of these Armadillo sandals, yes?
The Armadillos feature curved straps at the sides and single bands at the front, all of which are crafted in suede leather. Subtle studs detail the 1.5-inch-thick platforms, while the 5.5-inch-tall heels are curved to give the footwear a touch of fierce. With a few inches off her dress plus these sandals, Nicola would have nailed her sheer black after-party garb perfectly. Would you agree?