Hollywood is teeming with pretty, young things. With all the talented and beautiful people that dream of making it big in showbiz, it can be hard to stand out and so not everyone succeeds in the crazy world of Hollywood. But there are those that do land breakthrough roles after years of being under the radar.
One of today's hottest stars is Nicola Peltz. Only 19 years old, the actress was practically a nobody before she landed her latest role. Sure she has been working on some notable films the last few years but it's her latest role that has everyone clamoring for her. Nicola is the latest leading lady in Michael Bay's Transformers film franchise.
As proof of her charm and talent, the actress received the nod of approval from former Transformer lead Rosie Huntington-Whiteley. Rosie posted this photo on her Instagram page: ""Love this girl… @nicolaannepeltz she's a star in the making! We sat down and I interviewed her for @violetgrey."
On June 26, the young star headed to the Jimmy Kimmel Live studio looking like she was ready to conquer the world. We can all expect bigger and better things from the actress now that she has been cast in blockbuster hit Transformers: Age of Extinction.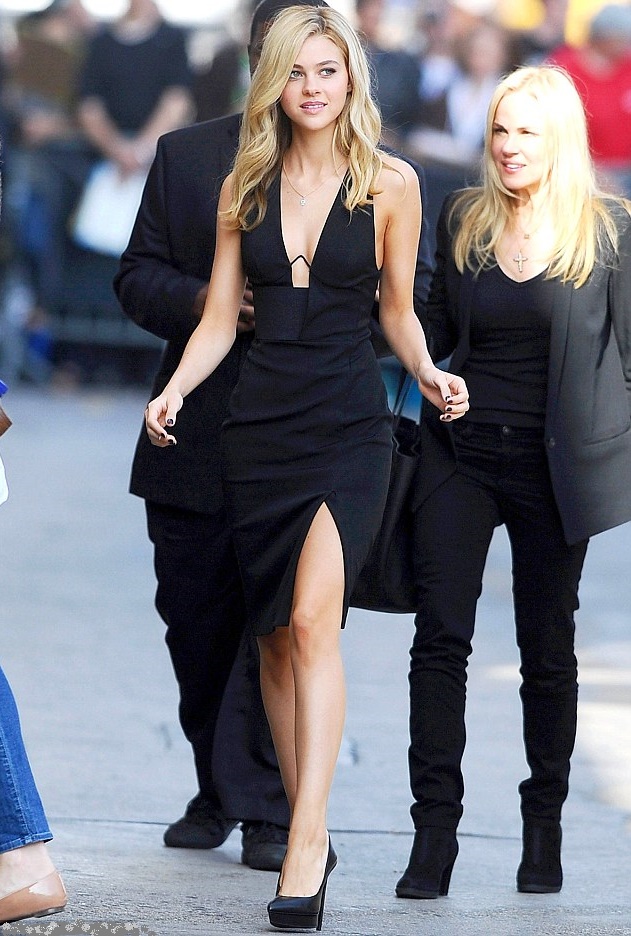 Nicole wore a dress that showed off how fun it is to have the metabolism of a 19-year-old and completed the look with a classy pair of pumps: