I don't know about you but I am preferring Nicky Hilton's fashion style better than her older sister Paris Hilton. Nicky's is more simpler and casual, more laid-back than Paris who is usually all glammed up wherever she goes. Perhaps that is why British banker James Rothschild no longer let go of her and already proposed marriage to her.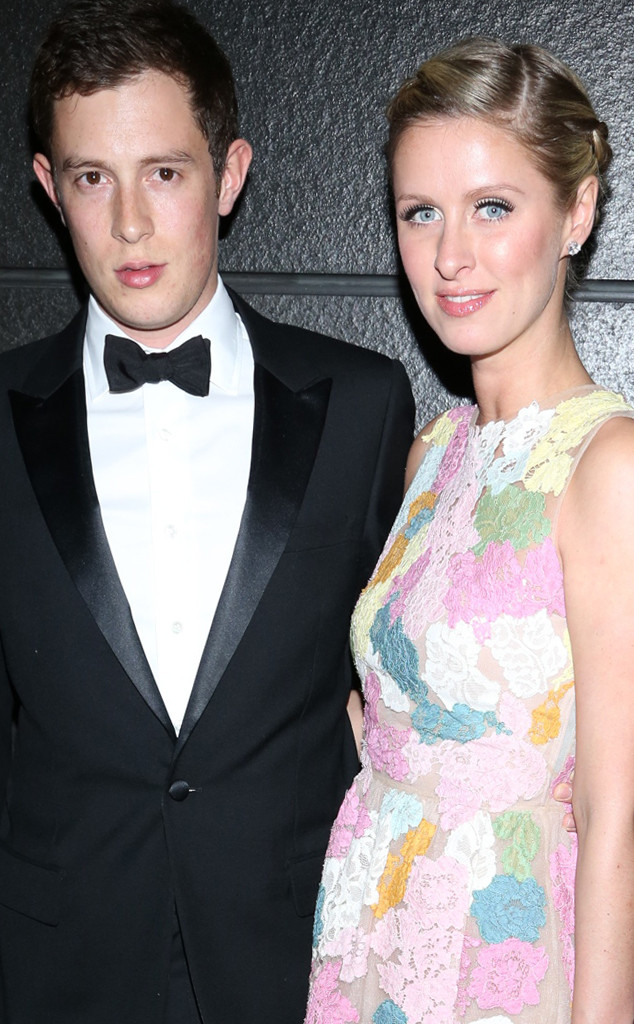 The 31-year-old hotel heiress was last spotted roaming around Beverly Hills in a chic and comfortable ensemble composed of a sweater in black and red stripes and a pair of skinny pants. She styled her outfit with layers of silver necklaces, earrings and rings and capped off the look with a black bag. The Isabel Marant "Bobby" sneakers just looks perfectly in tune with her casual outfit. I'd say Nicky's style is more effortlessly than her sister. She can go out and about the town with just simple stuff and still be a head-turner.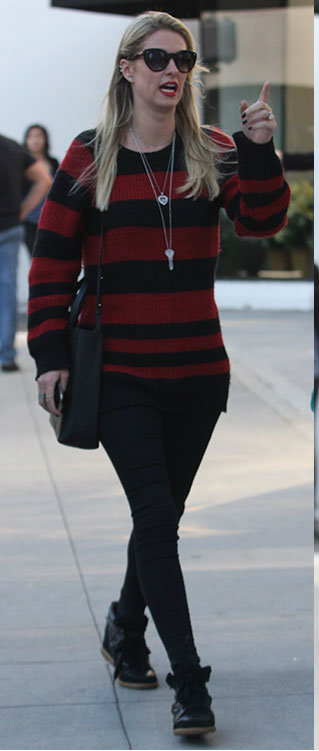 Following her engagement with James, many people are expecting that the two are already donning up for their upcoming wedding/ Although Nicky admitted that they've been too busy with other stuff that they haven't really sat down to talk about their wedding preps. It was even her mom who is more geared in the wedding preps that she even surprised Nicky with tear outs and inspiration boards on wedding stuff when she got back from New York.
"I haven't even picked a date or a wedding planner. I have been busy with my book. But I am excited for what is ahead, and I am looking forward to putting it together." says Nicki.
If you are imagining the same effortless style on yours, you can shop online for Nicky's Isabel Marant wedge sneakers at Barneys and pair it up with your tight jeans and long comfy long sleeves:-)