In case you haven't heard, Nicky Hilton is finally engaged to her long-time beau, James Rothschild. The proposal reportedly took place in Lake Como in Italy a few weeks ago. However, it's only now that the press has managed to get good snapshots of the platinum and diamond engagement ring that was gifted to the heiress by her rich banker boyfriend. Nicky wore the ring while out and about in New York on Monday, and the papz took this opportunity to zoom in on the rock.
Judging from the pictures taken, it is undeniably huge — probably at least 4-carats in emerald cut. You can't miss it because of the size. Of course, me being a Nicky fan, the ring did not distract me from checking out the chic monochromatic outfit she wore for the outing.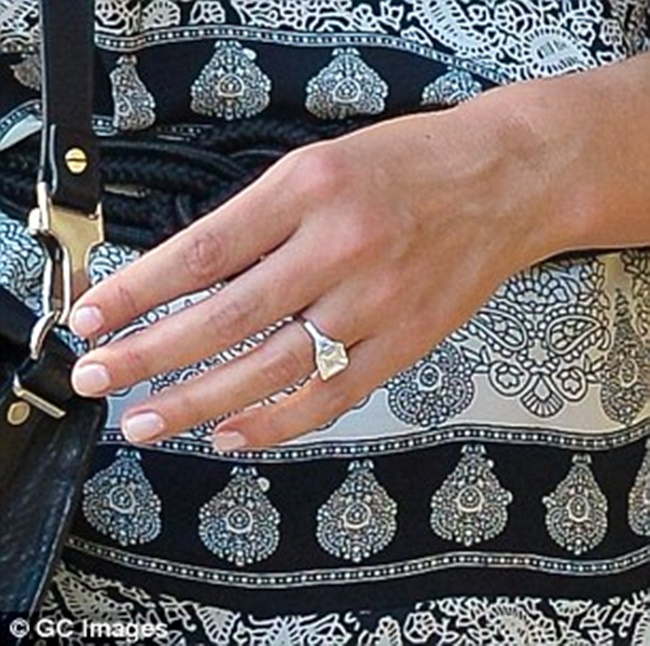 A closer look at Nicky's engagement ring
The blond beauty was decked in a black-and-white printed romper that she styled with a braided belt, a PS11 shoulder bag, dark cat-eye sunnies, and some on-trend lace-up heels. She looked insanely cool and put-together in the whole mix — a great reminder to everyone that she is the more stylish Hilton sister (sorry, Paris).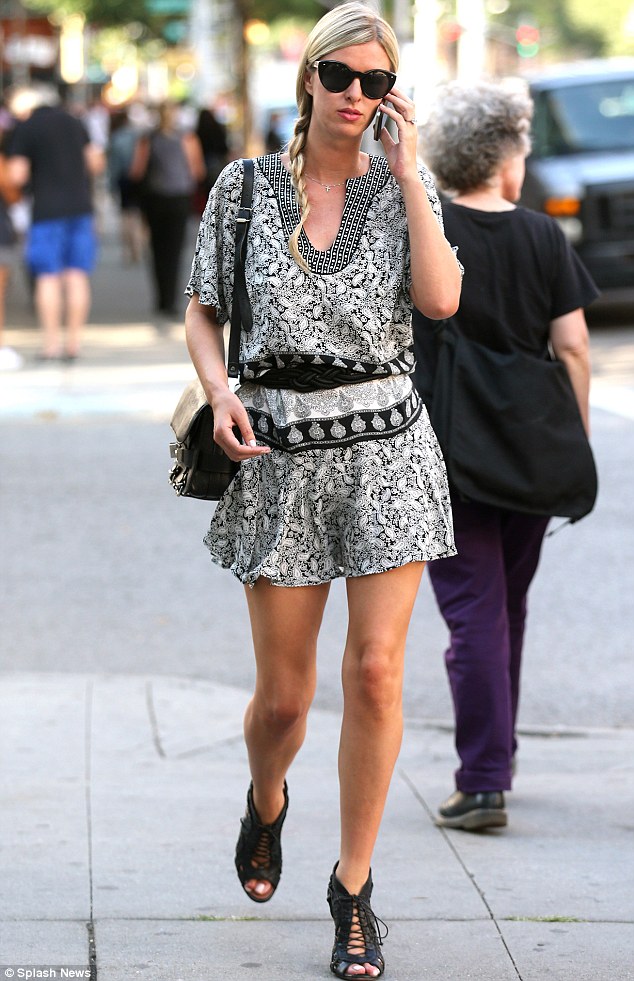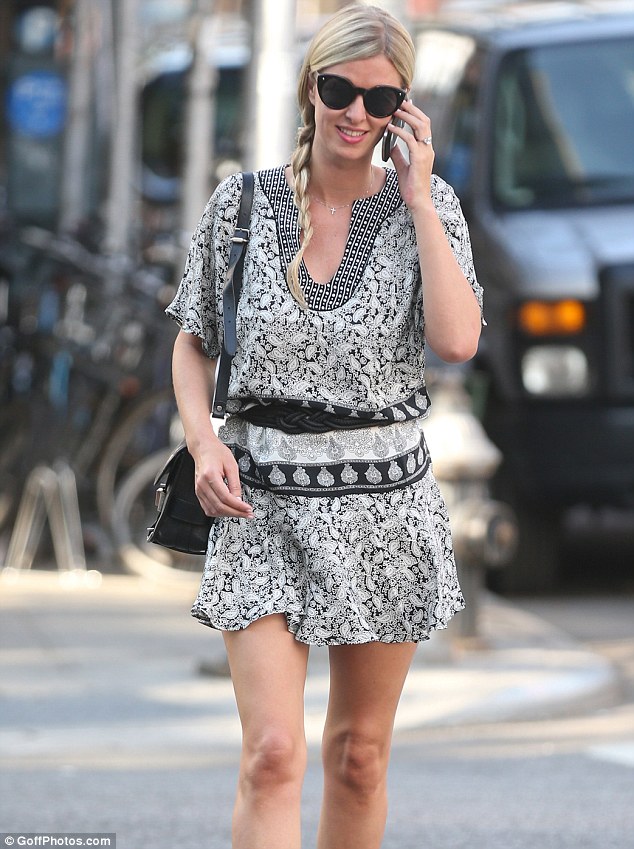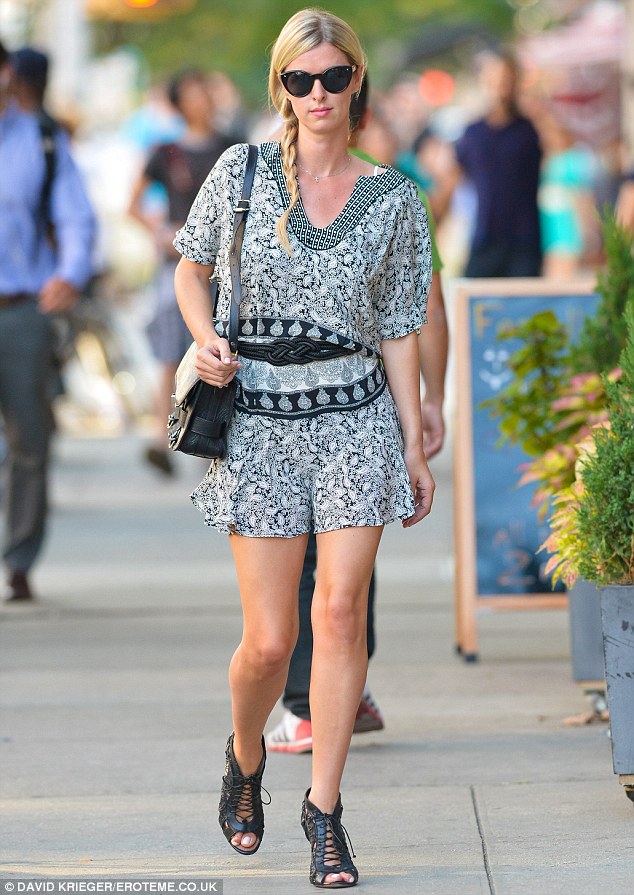 Nicky Hilton wears her huge engagement ring while out and about in New York City in a fashionable outfit, August 25, 2014
How do you like Nicky's latest street style?
She looks fabulous per usual, I agree. But what I really like about this particular pairing is that she played with patterns and textures. Complementing the mixed-print onesie with a braided belt and intricate lace-up sandals really brought the wow factor to a whole new level.
I don't have the deets on Nicky's outfit at the moment, but if you wish to steal it, you can start with the shoes. Here's a similar pair of lace-ups from Pour la Victoire that will work as the perfect substitute. The "Charlize" feature very comfortable 3-inch-tall heels and suede leather uppers. They're also currently on sale at $159: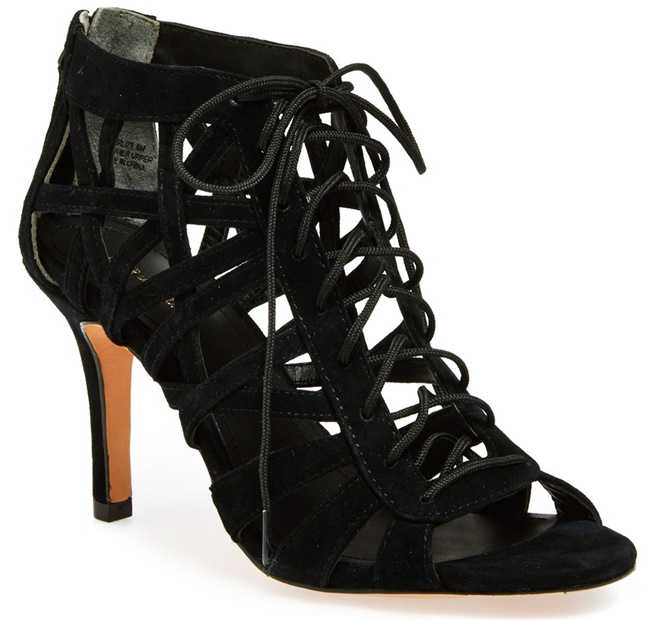 Pour La Victoire Charlize Lace Up Sandals, $159 (was $265)
If your taste in shoes veers towards the ultra expensive designer labels, then grab these Miu Miu lace-ups instead. You can grab these babies for much less at MyTheresa. They're taller than the Charlize sandals (heels are at 4 inches tall), and they also look a little tougher, probably due to the metal eyelet add-ons.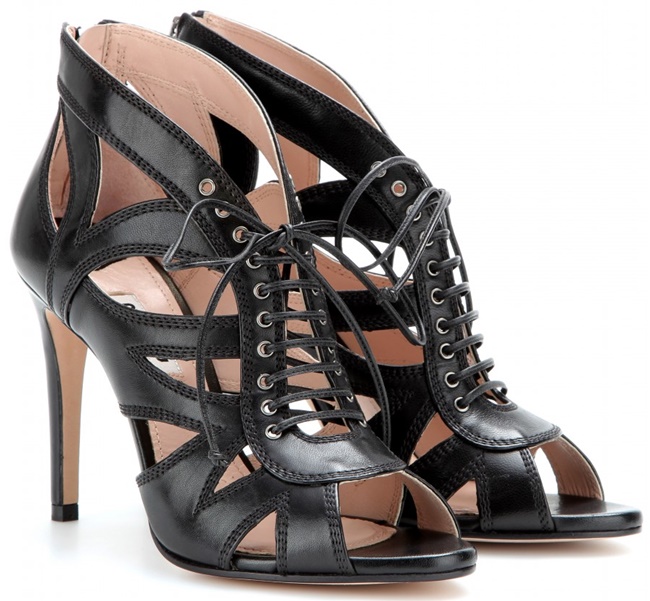 Miu Miu Leather Lace Up Sandals, $510 (was $850)
Once you have the shoes in order, grab a printed black-and-white romper, then punctuate the combination by wrapping a braided belt around your waist.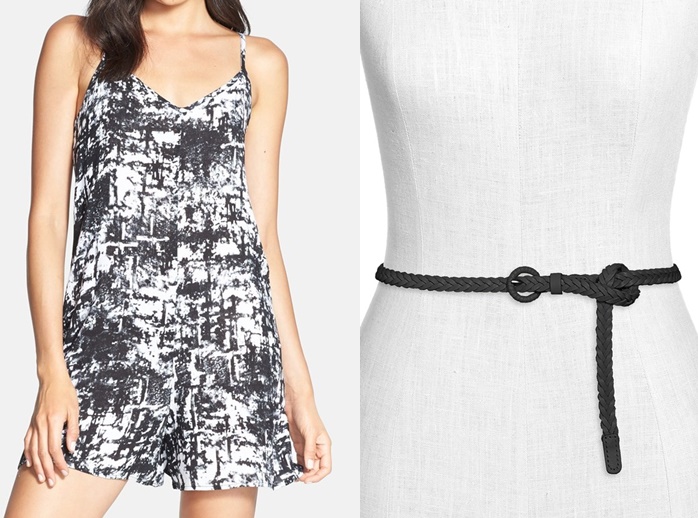 Leith Graphic Print Romper, $23 (was $46) / Tarnish Skinny Braided Leather Belt, $22