Converse Chuck Taylor sneakers are a classic everyone should have in their closets. If you don't have a pair, I urge you to go and get some — even if you think you're too old for them. Chucks know no age limit. For off days, a 60-year-old nana can rock a pair with her favorite denims and shirt, and no one will judge.
Hotel heiress, Nicky Hilton, is a fan of these classic sneakers too. She was spotted wearing a pair while out and about in New York City over the weekend. If you're wondering how she styles her Chucks, well, it's pretty simple — with t-shirt and jeans.
Here's the difference, though. Nicky dresses up the combo with statement jackets and designer purses. Add some pretty cool peepers to the equation, and you basically get a cool-looking rich chick running about town.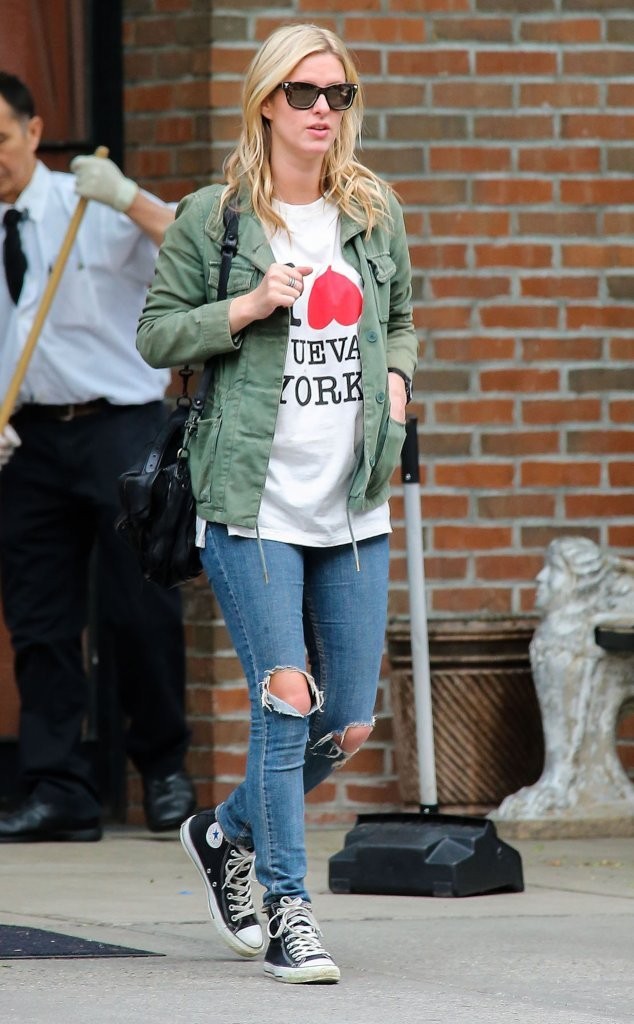 Nicky Hilton, out and about in New York in her Converse Chuck Taylor hi-top sneakers, May 3, 2014
How do you like Nicky's way of styling her Chucks, do you approve? You think you can do better?
It's a very casual and laid-back mix. But the great thing about it is that you can easily copy the look with no fuss. Just grab your distressed blue jeans and your favorite white t-shirt, then cap off the combo with the key pieces — a utility jacket, a pair of really cool sunnies, a designer purse (or something that looks like it), and your classic Chucks.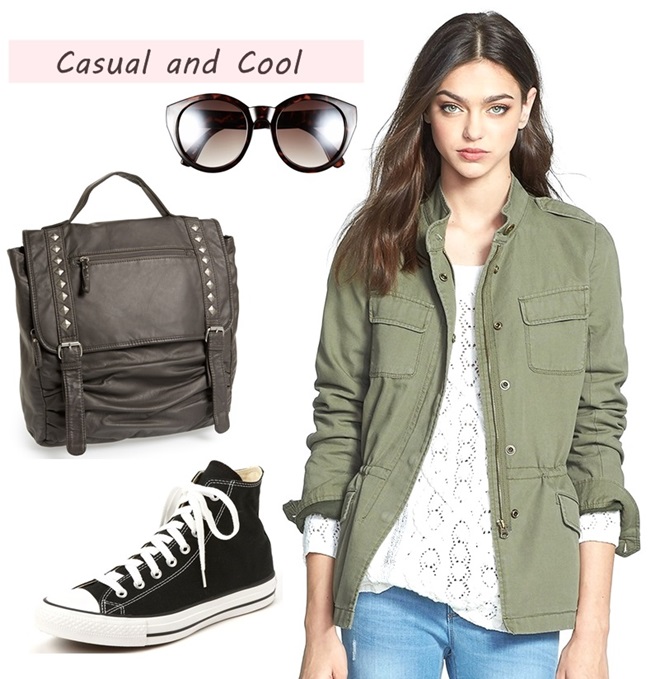 Jacket: Hinge Expedition Cotton Twill Jacket, $88 / Eyewear: BP Oversized Round Sunglasses, $12 / Bag: Lulu Washed Faux Leather Backpack, $21 (was $42)
(all from Nordstrom)
If you don't already own a pair of Chucks in your closet, you can easily grab one online. These sporty kicks will only set you back an easy-peasy $50, so spending for a set won't break your budget: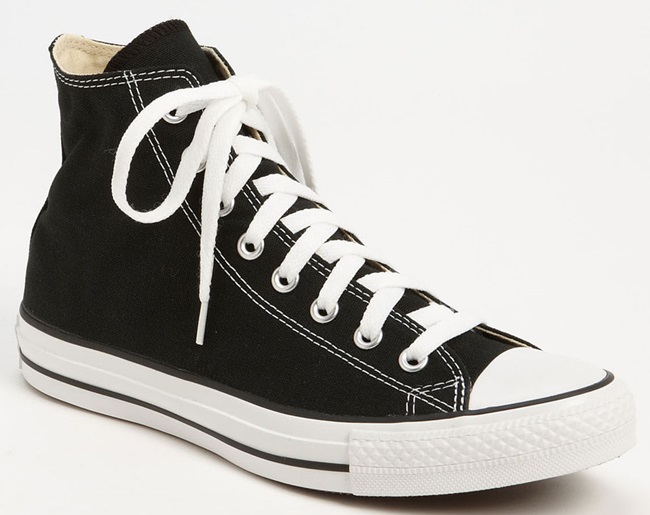 Converse Chuck Taylor High Top Sneakers, $50