These days we're no longer shocked when music stars show off skin. It seems to be the norm instead of the exception.
The latest celeb to expose her physical and not just her talent while performing was Nicki Minaj. The singer rocked Hot 97's Summer Jam Party. She shared the stage with rappers Drake and Lil Wayne. She also performed with Soulja Boy and Lil Herb.
In the past, the singer would wear tight and colorful outfits for her performances but she's been toning down her concert outfits in recent months. For Summer Jam, Nicki decided to wear pants with a geometric print in black and white, and a mesh top by Fannie Schiavoni. Nicki decided not to wear a bra and instead wore glittery star pasties to cover her nipples.
She shared photos of that night on her personal Instagram account.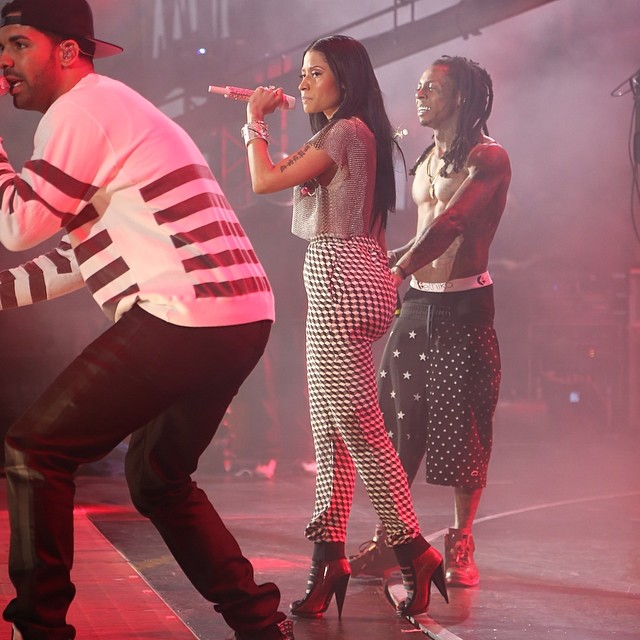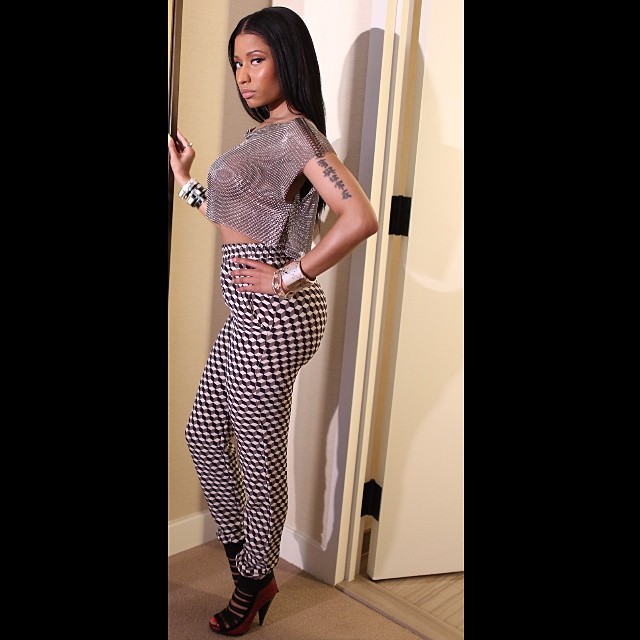 Nicki's performance shoes were by Gucci.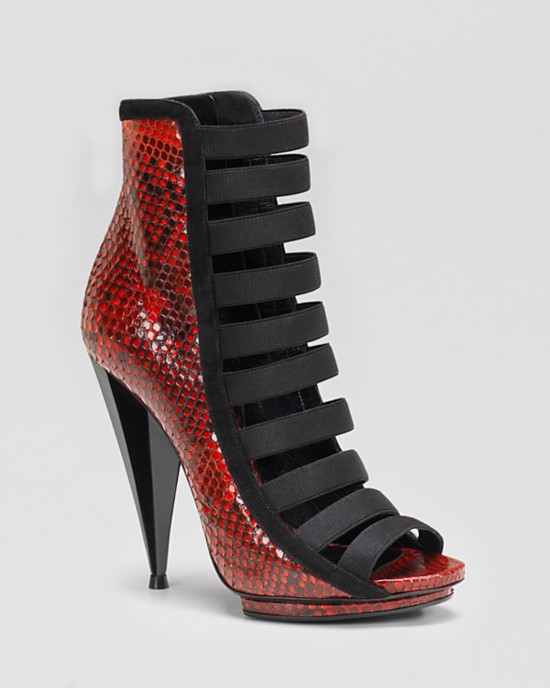 The shoes are currently on sale at Bloomingdale's for $1,046.50.
 If like us, you prefer to purchase practical shoes that do not cost thousands of dollars, then you should definitely check out the following shoes with elastic: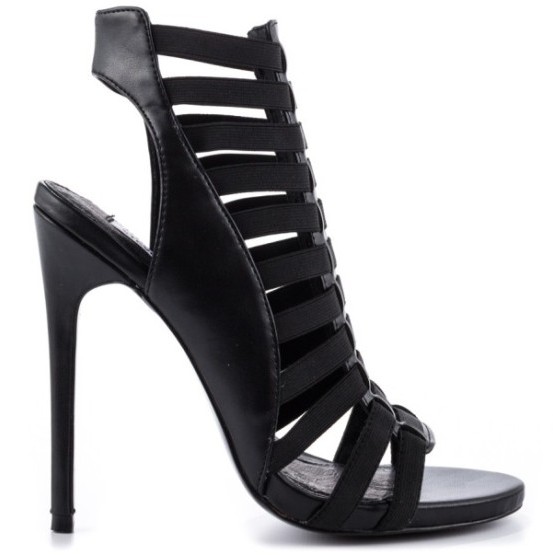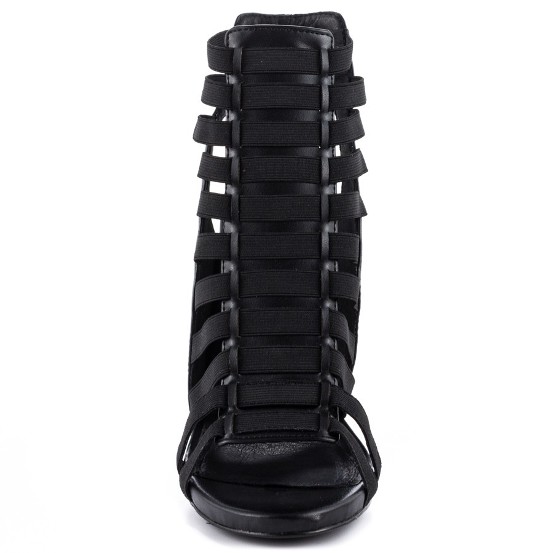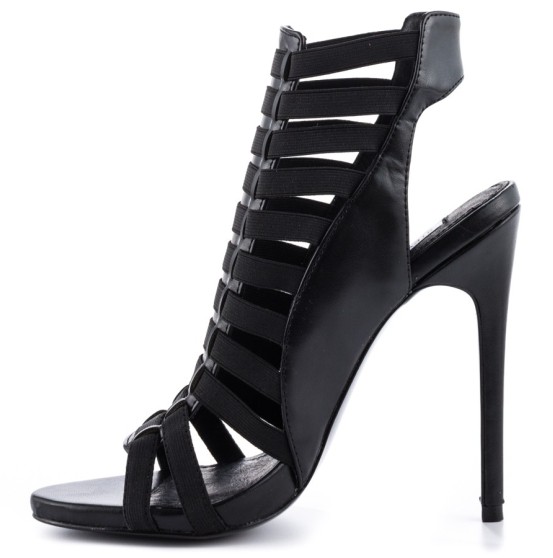 The Stretche by Steve Madden does not have the same decorative heels as the Gucci pair, but for $100 how can anyone complain? You can buy a pair plus 9 others if you have $1000.