Kylie Jenner has split again with her boyfriend Tyga. We are wondering if this thime their break up will be forever or not.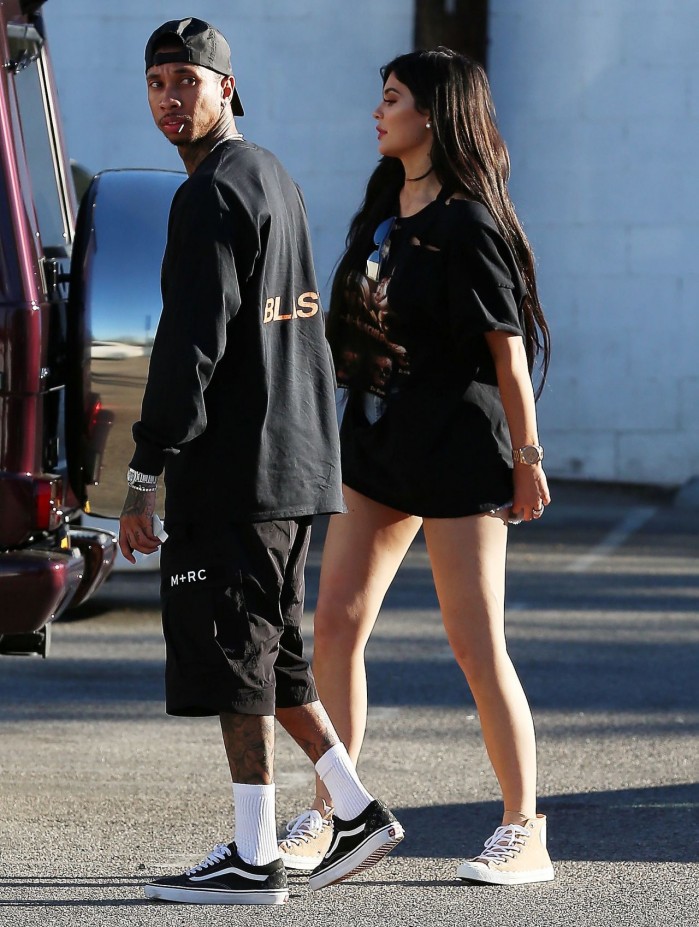 They were spotted in Los Angeles for the last time on 13 March with a clear confirmation that it was the end of their relationship. Despite the bad situation the look of Kylie was on point as always. Recently trainers are becoming really fashion and you can avoid wearing a pair of high-heel shoes for comfy outfit and casual occasions.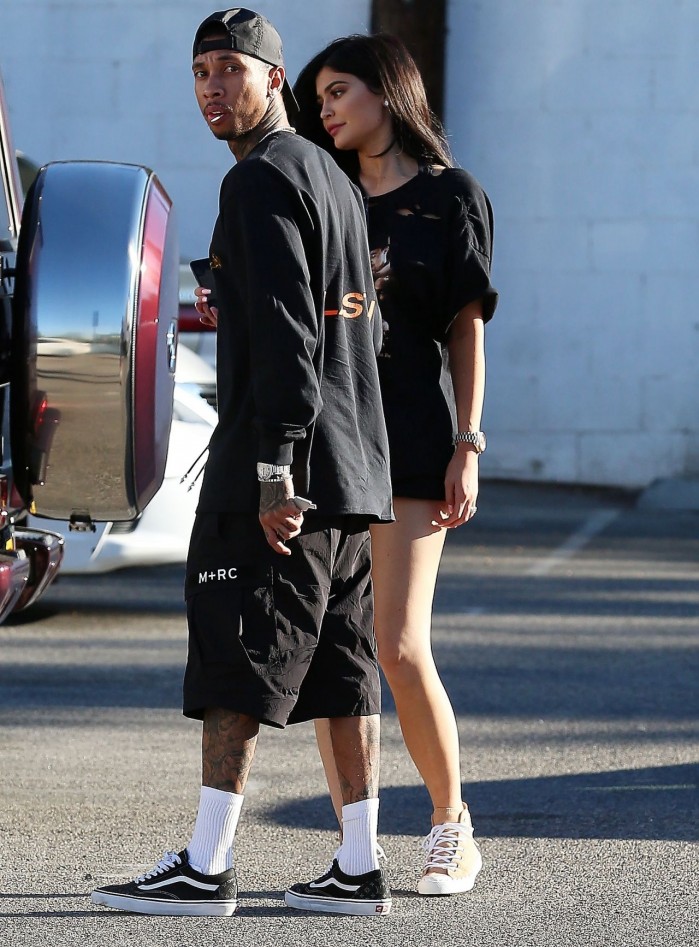 Infact Kylie decided to wear a pair of sneakers instead of the usual pair of high-heel shoes. All the most important labels have created their trainers collection from Saint Laurent to Chanel so you can decide which is your favourite pair of sporty shoes. Kylie wore the pair by Chloè, featuring a cool scallop design and luxe-looking suede material. You can wear them without sacrificing your style. They aren't very practical but we like the fact that they are a combination of different styles.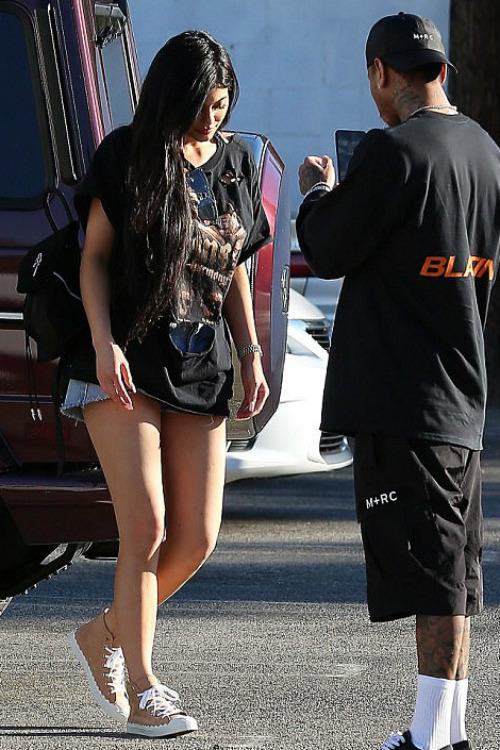 If you like them you can try to grab your pair, but pay attention because they are becoming the new must-have! The outfit of Kylie was really casual. She had a pair of short jeans matched with a very long tee in black.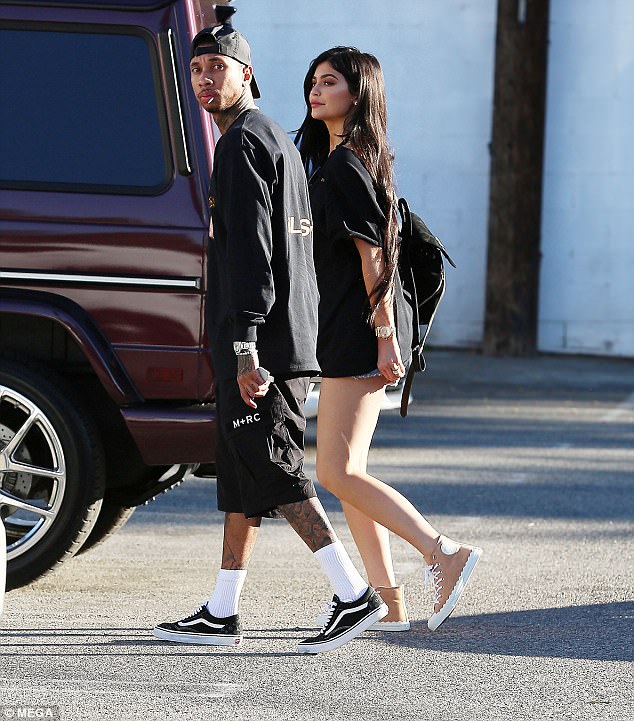 Then she added a black backpack. Her long raven hair was down. She didn't look happy. A friend of the couple told that they always tended to take little breaks and so we think that maybe they will be back together in a couple of weeks but this time this break seems to be really long comapared to the others. We hope Kylie will be ok because it seemed that they were in love or at least that she was really in love with him. She is into this realtionship since 2014 and she remembers that Tyga's friends urged him not to go out with her at first.
Get your similar pair for less.