If you watch Game of Thrones, then you must know Natalie Dormer. After all, it's hard not to notice the charming Lady Margaery Tyrell, when she's the one set to marry the infamous and cruel King Joffrey.
Speaking of Natalie, did you know the actress is on the cover of GQ's issue this month?
She posed topless for this particular spread, and before you start bashing her, do know that this is an editorial that is quite tastefully done. She looks impeccable in all the shots, and her half-shaved head looks really badass. In one of the photos, Natalie is seen flaunting her legs in a pair of really stunning gold sandals that are to die for. Check her out below: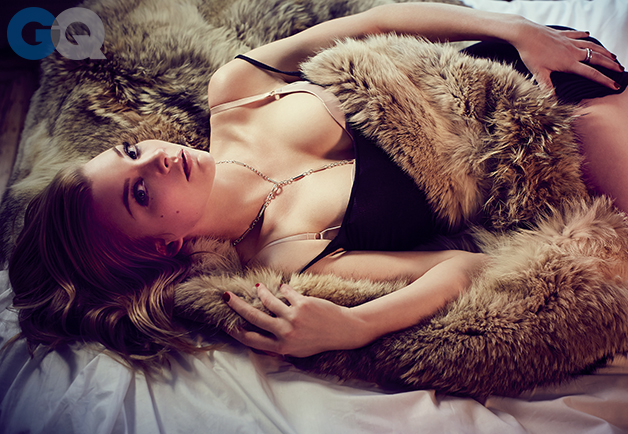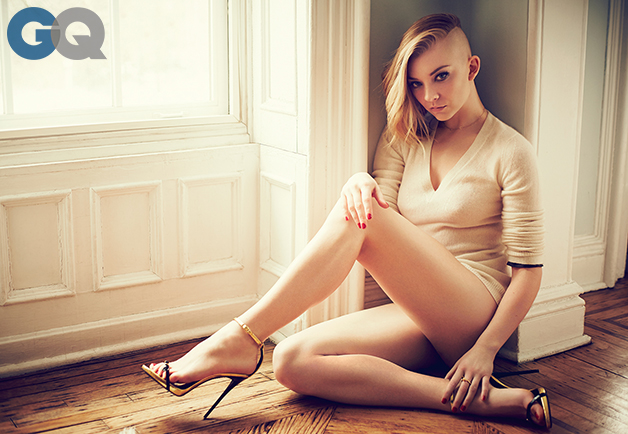 Natalie Dormer poses topless and flaunts her legs for GQ's April issue
See. She looks amazing!
And yes, those shoes are just as sexy as the lady wearing them. If I were to ask you to take a wild guess and ID the pair, would you be able to?
I was able to find some info on Natalie's gorgeous GQ sandals and it turns out that they're actually from Giuseppe Zanotti. This is a surprise, because I initially thought they were from Saint Laurent. A similar pair without the platforms can be found at Zappos. The heels on this particular style are not as high as Natalie's sandals, but they're just as sexy.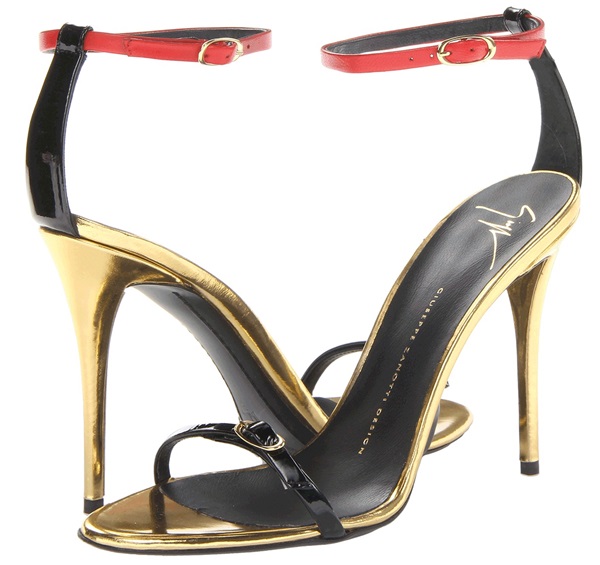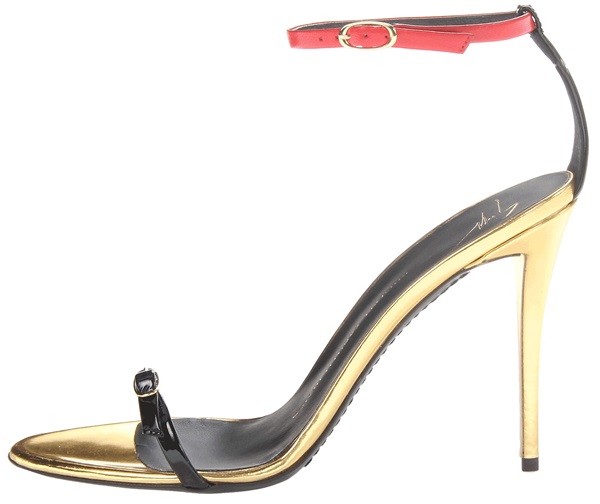 Giuseppe Zanotti Thin Strap Metallic Sandals, $595
If you want something with platforms (just like Natalie's sandals), you can actually find one on the designer's website. This particular style has the same extra-thin straps, and also feature platforms that are roughly half-an-inch thick. The heels are just as high too, at 5 inches tall. The difference, however, is that there are 3 straps on the back instead of just one.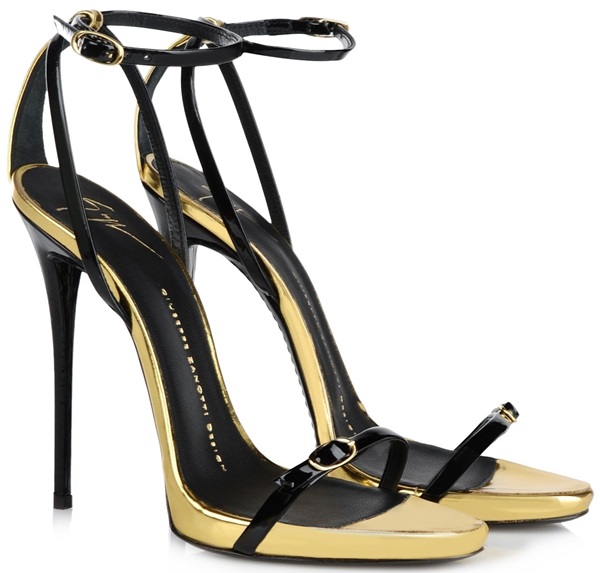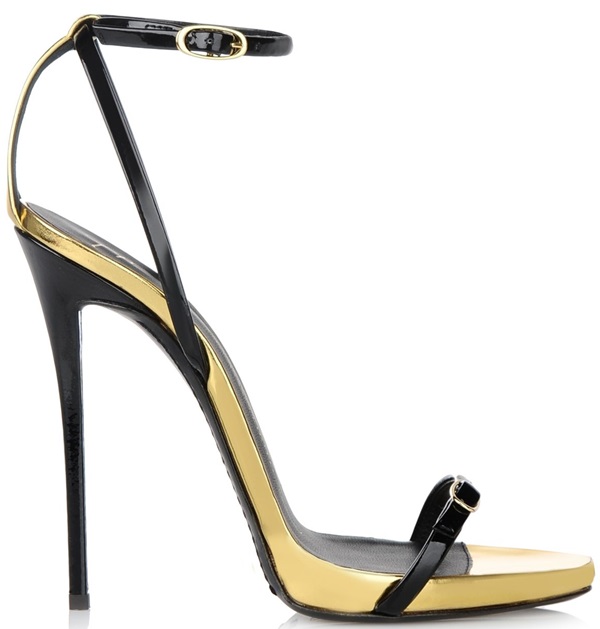 Giuseppe Zanotti Thin Strap Sandals in Black and Gold, $695
Between the two styles, which do you fancy more, the one with platforms or the one without? You will be teetering in either of the two, but one will cost you $100 less than the other. If price plays a role, then simply grab the cheaper model.
Now back to Natalie, check out this behind-the-scenes footage of her shoot for GQ. I have to admit, I've become a big fan. The girl is insanely cool!