People say all the time they don't make supermodels the same way they did in the 90s anymore but when you see Miranda, you know that there are still a few of them that are deserving of the term "supermodel". Yes, Miranda is a very beautiful woman with a very impressive body but Miranda Kerr's biggest asset is not her body, it's her luminous skin. We think it's what makes her totally deserving to wear a VS Angel wing.
But enough of Miranda's physical traits. The woman is also worthy of the supermodel title because even when off-duty, she is very fashionable. The 31-year-old supermodel walked to her apartment in New York City on July 18 looking like the real celebrity that she is.
In the front it looks like she's just a beautiful woman wearing a nice halter top and a pair of sensible pants but when you see her back, it suddenly hits you just how sexy the woman is.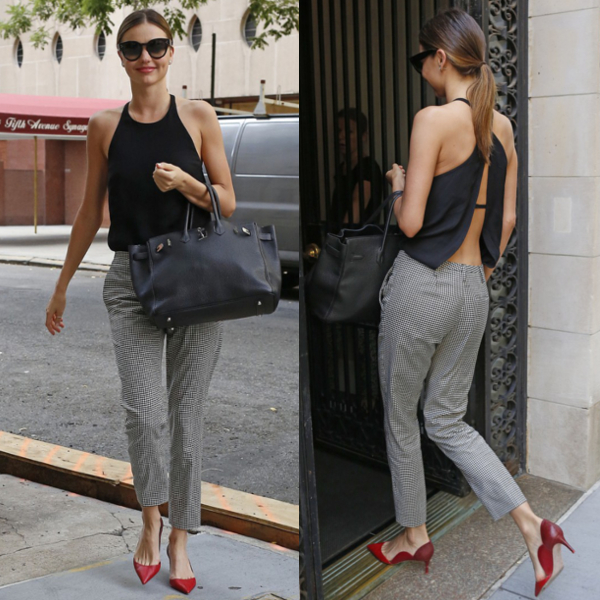 It wasn't just the model's top that was sexy at the back, her shoes looked superb from the back too.
You can get a good look at the shoes below, including the details listed on Nordstrom:
Lipstick-kissed leather in three fiery shades composes the couture scallops on a hot point-toe pump.
4″ heel (size 9).
Patent leather upper/leather lining and sole.
By Valentino; made in Italy.