Miranda Kerr didn't walk down the Victoria Secret runway this year, but she might as well have, given how popular she is at the moment. The former "angel" is currently making the headlines for one good reason — posing practically nude for photographer, Terry Richardson. Nothing like sexy photos to tell the whole world (and your ex-husband) that you've moved on, yah?
Now speaking of Miranda, the supermodel has been sporting some fresh boots lately. And it seems she can't get enough of her new shoes because she has been constantly wearing them for the past month or so. Check out Miranda's new kicks and tell me what you think:
Miranda Kerr arrives at the airport with her son, Flynn, November 20, 2013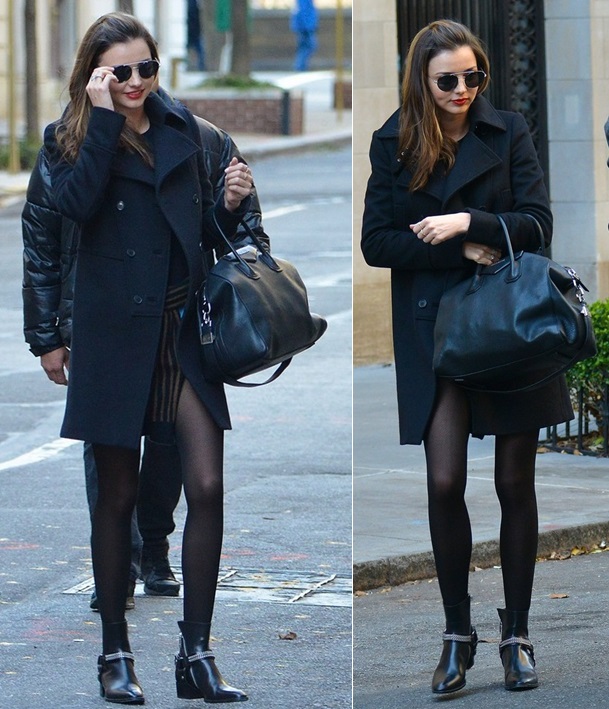 Miranda Kerr heads out for lunch with ex-husband, Orlando Bloom (not in picture), and son, Flynn while in New York, November 30, 2013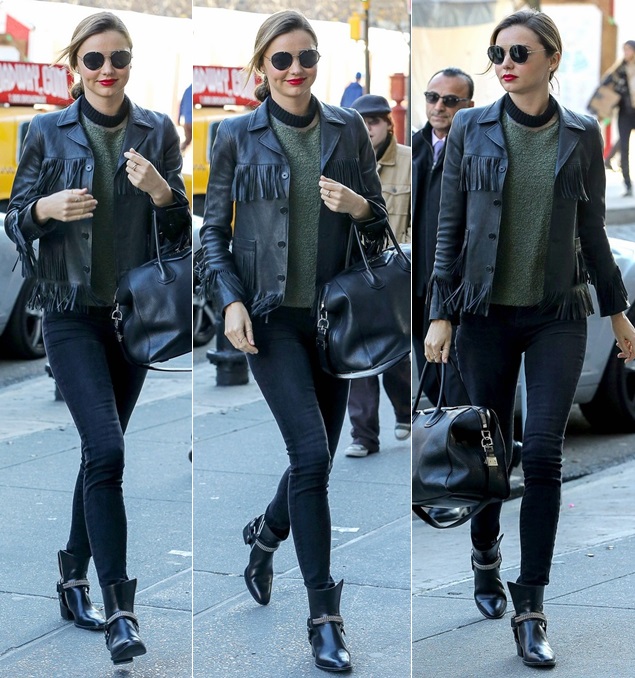 Miranda heads to an office building in New York while rocking her new boots, December 11, 2013
Well, any thoughts? Can you appreciate the chain strap detail?
Miranda's new designer boots are from Saint Laurent — the "Rock" Chain Zipped Boots. They feature short 40mm block heels, exposed zipper details, and chain embellishments on the harness straps. Here's a closer look: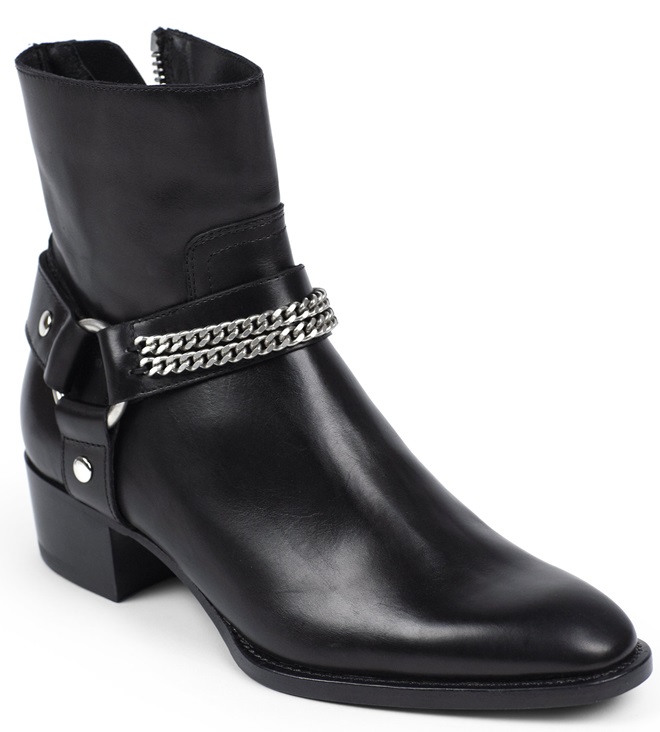 Saint Laurent Rock Chain Zipped Boots, $1575
You like?
I know, right? They're very sleek with a whole lot of rockstar appeal going on. Too bad,though, because they are very expensive. A pair will set you back $1575. If you can afford to blow off that much money on shoes, then just click on the "Buy" button below and order away.