In February, Reebok launched a new shoe line called Skyscape. Reebok chose Victoria's Secret angel Miranda Kerr as the face of Skyscape.
The model is now busy promoting the shoes globally. In the New York launch of the footwear, she participated in a workout class led by professional ballerina Mary Helen Bowers. She recently went to Seoul Korea to show off the shoes and to meet her fans. Japan is her latest stop for the brand.
The shoes are supposed to be so lightweight that you'll forget you even have them on. They weigh only 5 ounces. According to Reebok's website, the Skyscape is made of materials and the molding process used in making lingerie so they are not only lightweight, they are super comfortable too.
Miranda appeared in a sexy video for the shoes:
Aside from the sexy video where she shows off her super toned body, Miranda is making waves for her hot GQ cover. The 30-year-old model spoke to the magazine about her most recent love life. She also hinted at being open to exploring her sexuality with the same sex.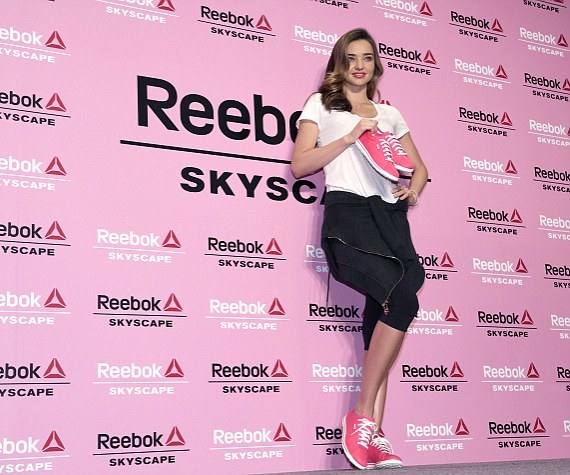 If you like how the Reebok Skyscape looks, you can get them in different colors! They are readily available online. Depending on the color and the size, you can get the sneakers for $52-$65.