Are sheer black lace tops the "in" thing this season? Where was I when this trend came out? I totally had no clue you can rock something so sexy (and breezy) during such a cold weather.
My first sighting of this very revealing blouse was when former Victoria Secret supermodel, Miranda Kerr, stepped out in a black mesh number while out and about in New York the other day.
Did I just say New York? Yes, cold New York City; though it sure didn't seem like it judging from her outfit. She paired the piece with leather skinnies and zip-detailed boots from Saint Laurent. The shoes were a different pair from the ones she wore last week. They were pointier and a lot higher. They were the "Classic Paris 80", a style with very distinct diagonal decorative zippers on the vamps.
Check out Miranda and her boots below.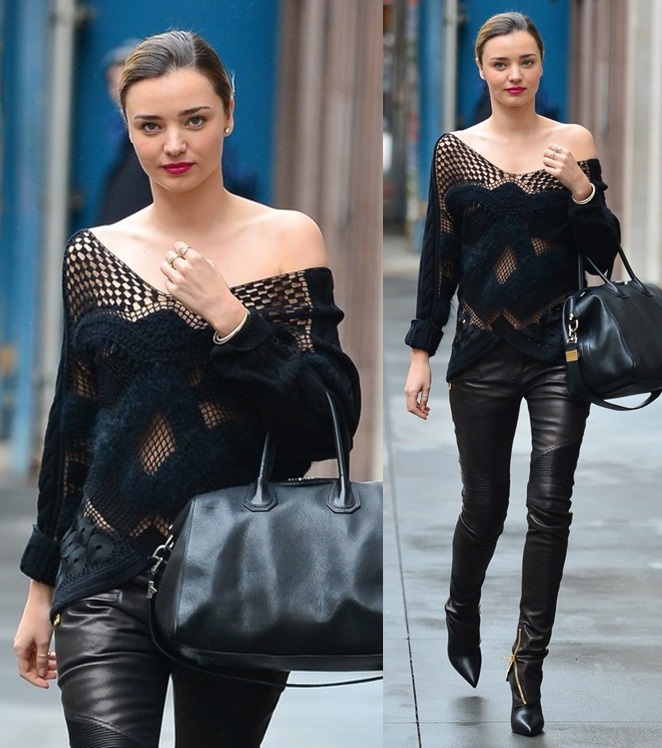 Miranda Kerr wears a breezy mesh top while running errands in New York City, December 19, 2013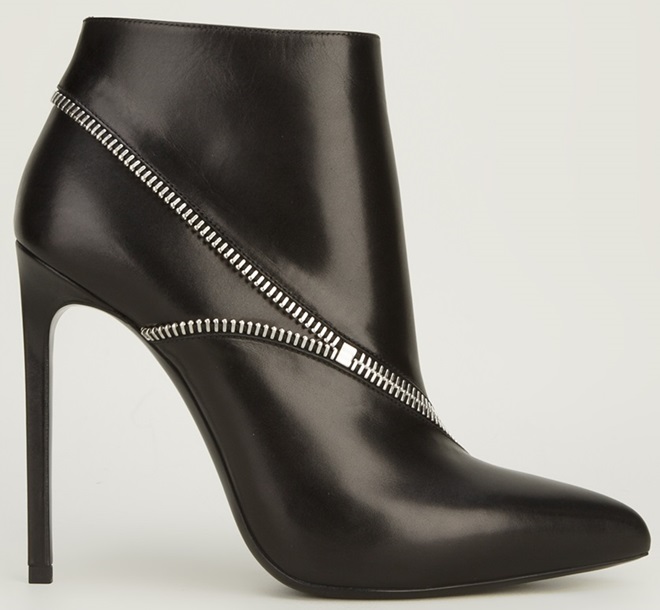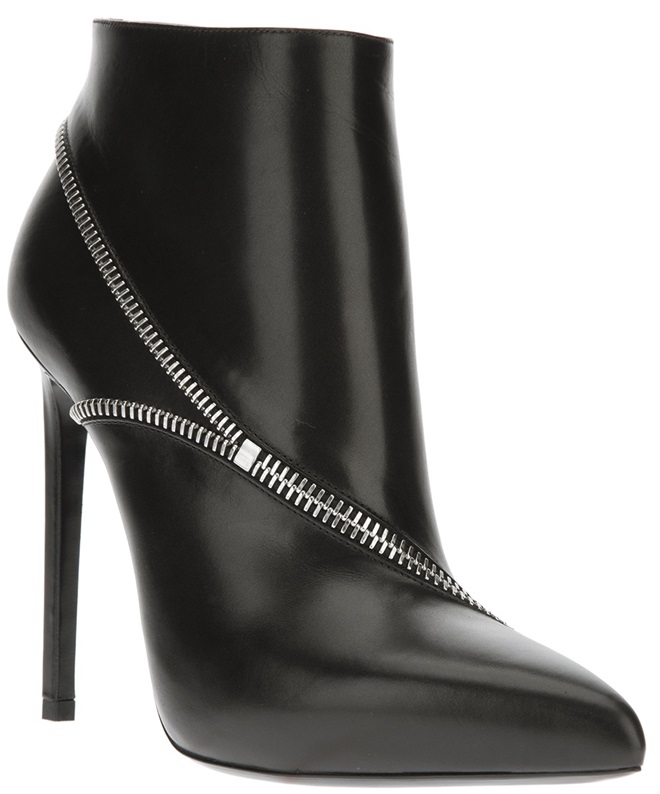 Saint Laurent Classic Paris 80 Boots, $956
On the same day,in the West Coast, Lily Aldridge was spotted sporting a similar sheer number while arriving at LAX. Hers was in black lace, and it was just as revealing too. The Victoria Secret angel wore the piece with black skinnies, and then punctuated the outfit with the oh-so popular Chloe Susanna Studded boots, which I have blogged about before here on ShoesPost.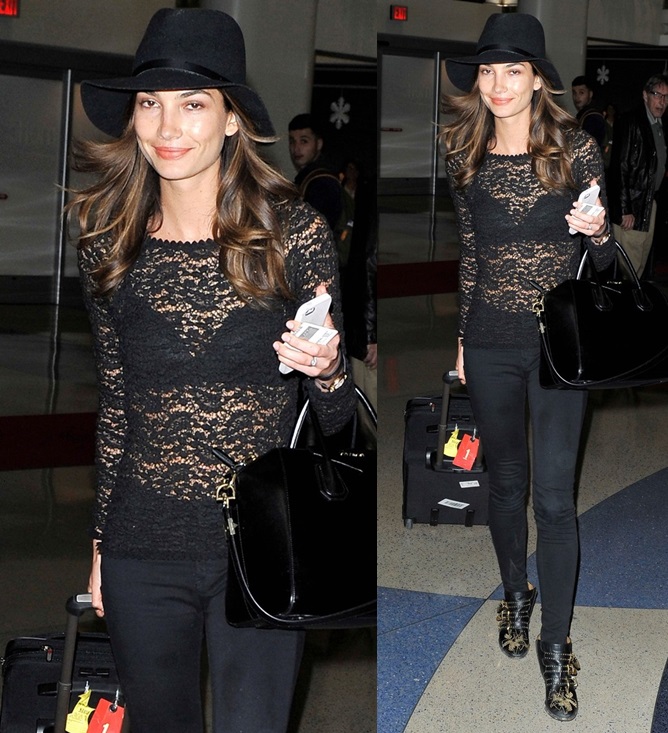 Lily Aldridge arrives at LAX in a sexy sheer lace number, December 19, 2013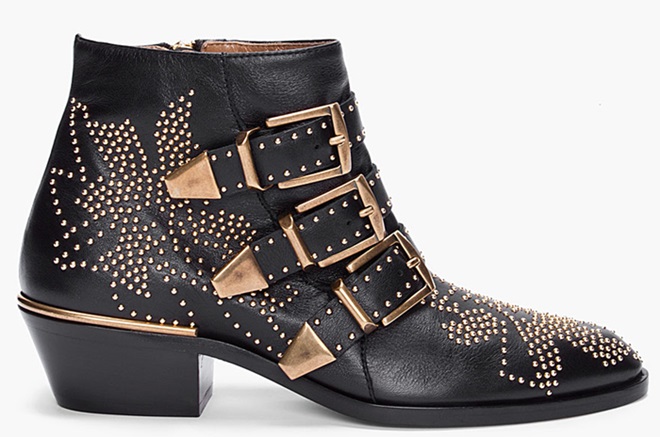 Chloe Susanna Studded Ankle Boots, $1076 (was $1345)
So here's my question to you lovely ladies: who looks hotter in her sheer top and sleek rocker boots? Whose outfit do you prefer? And lastly, whose boots should get a perfect 10 score?
If you ask me, I'd go with neither of the two. Know why? Because I can't afford them anyway. I would, however, pick these alternatives from London Trash. These are actually a combination of Miranda's and Lily's boots — they're sleek, high, pointy, and studded as well.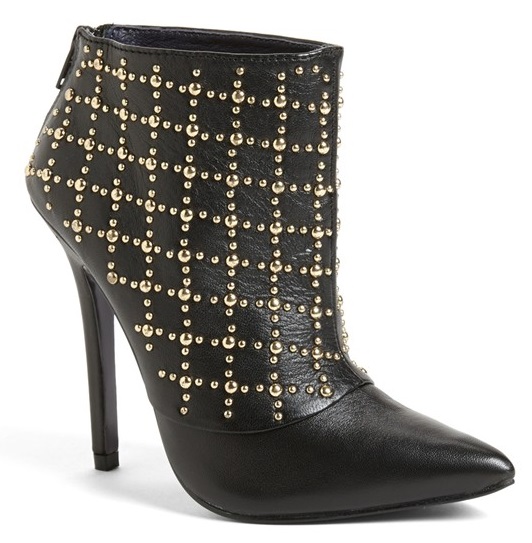 London Trash Diane Boots, $229
Like? What do you think of my choice? Would you grab these Diane booties from London Trash, or do you prefer Miranda's and Lily's designer kicks? The Diane retails at an attainable $229 a pair so getting them won't sound so sinful.