Like her counterparts, Alessandra Ambrosio and Candace Swanepoel, Miranda Kerr never fails to look perfect in whatever she wears, even when she's off the runway. It must feel fantastic to be a supermodel like her, noh? She's one of those people who seem to wake up looking as good as when they're dolled up.
Last Wednesday, the leggy brunette was spotted looking extremely elegant and sophisticated in an all-beige ensemble as she left her apartment in Manhattan. Her outfit consisted of a beige sweetheart-neckline dress that fitted her figure to a "T", and a pair of beige cap-toe pumps. She also complemented the look with cat-eye sunnies and a white purse from Nina Ricci.
Let's just say I'm quite sure the photographers couldn't stop clicking their cameras away because Miranda looked insanely fabulous. It was literally hard to look away and stop staring.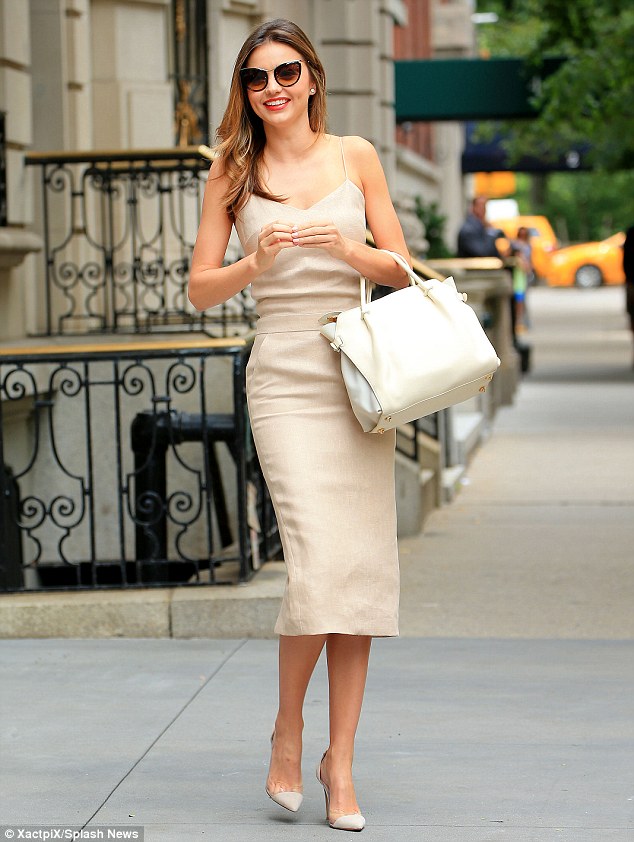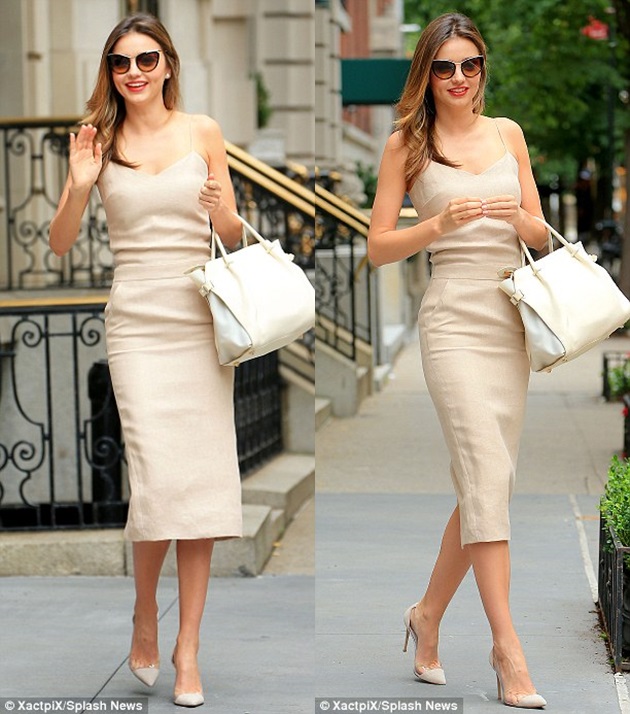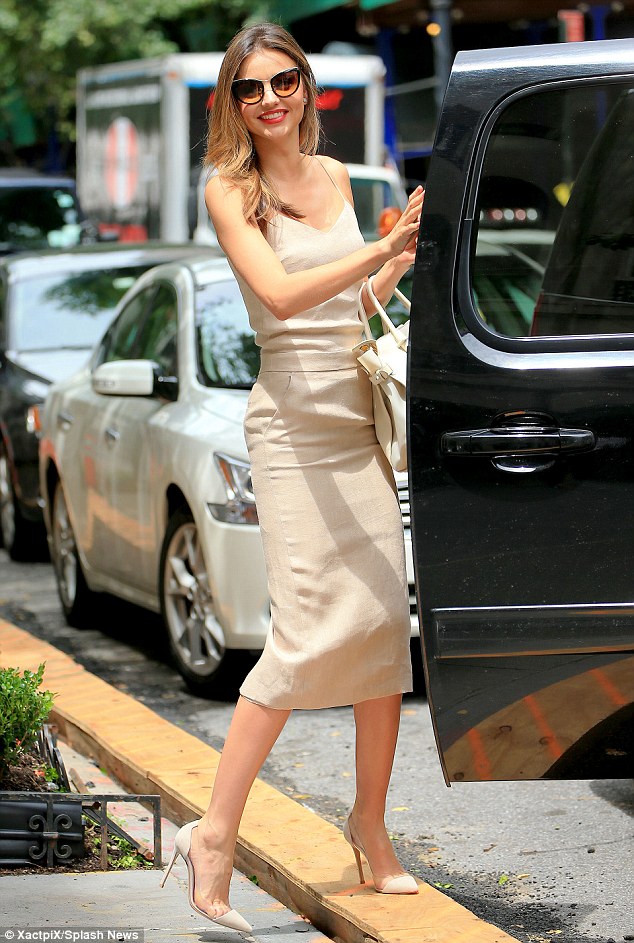 Miranda Kerr exits her apartment in Manhattan in an all-beige ensemble, July 16, 2014
Doesn't she look amazing in these pictures? Amazing wouldn't even cut it. She looks picture ready, like she stepped out from a magazine editorial.
If you're dying to look like Miranda here, then be informed that her dress is from Max Mara, her sunnies are from Miu Miu, the bag (as mentioned earlier) is from Nina Ricci, while her shoes are from Gianvito Rossi. Below are similar styles of the eyewear and purse: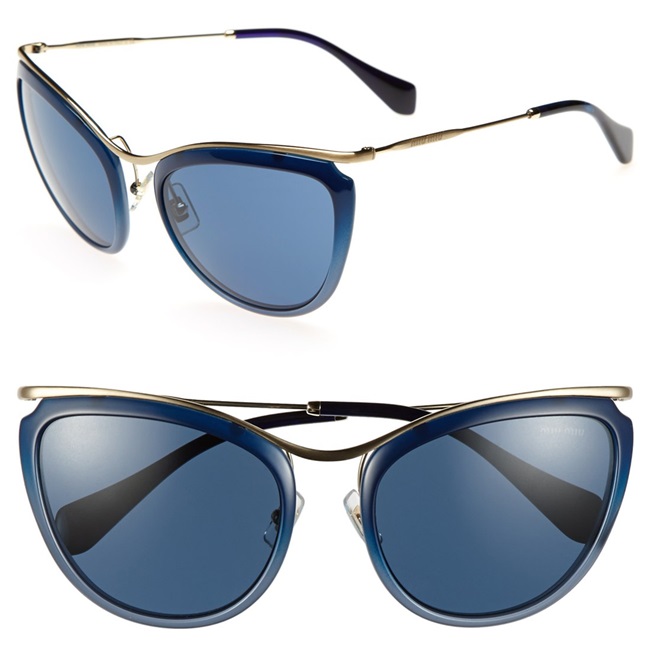 Miu Miu Cat Eye Sunnies, $370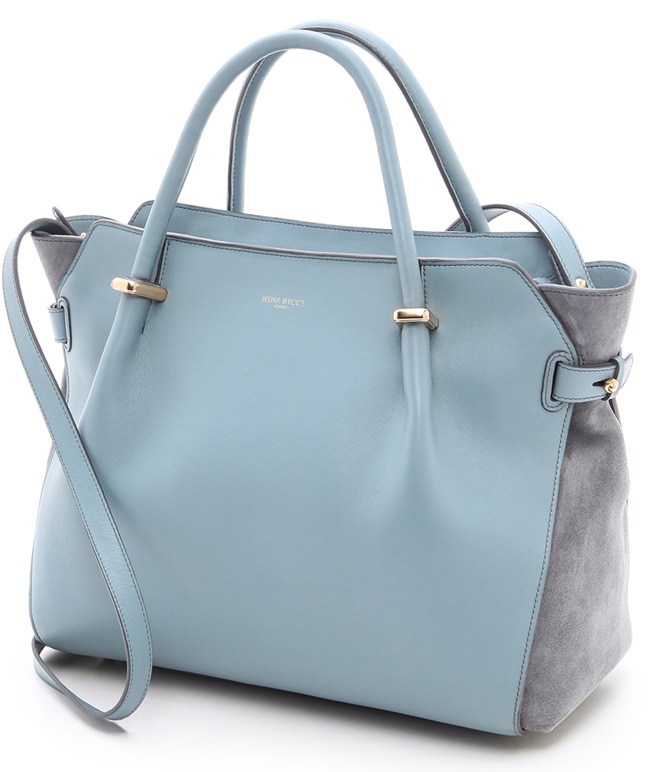 Nina Ricci Leather Tote, $1750
Sorry, I couldn't locate the dress. However, I can give you more deets on Miranda's shoes. They're the much taller versions of these Gianvito Rossi Plexi PVC cap-toe pumps done in beautiful nude. As you can see, while they initially look like a pair of d'Orsays from a distance, they're actually covered in plastic at the sides.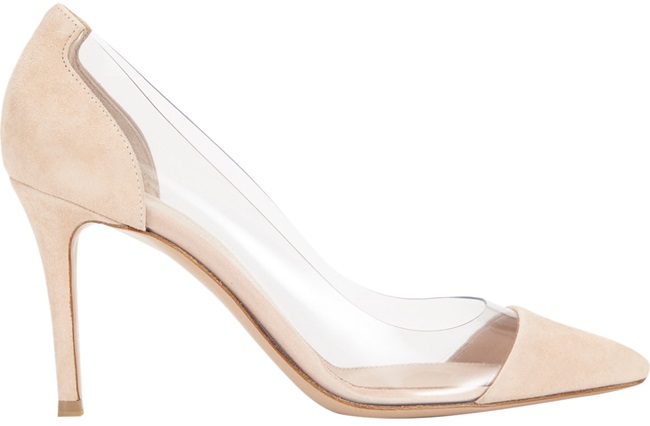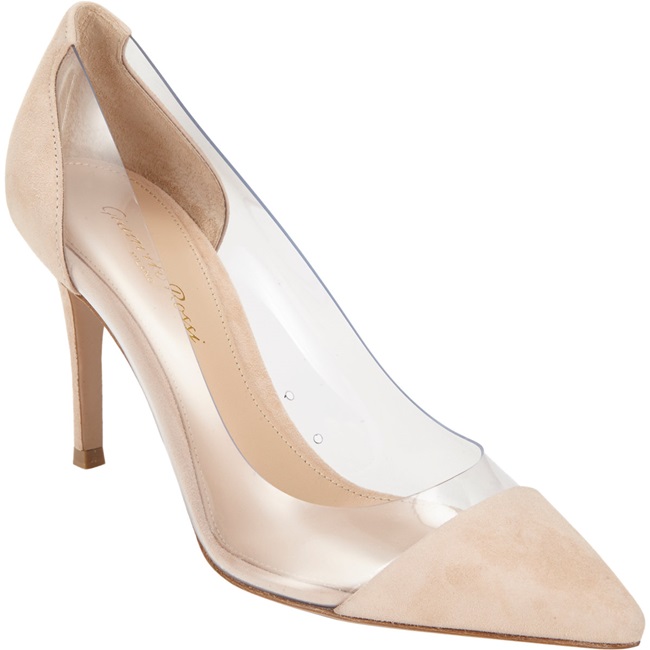 Gianvito Rossi Plexi PVC Cap Toe Pumps, $725 (sold out)
If you like what you see, you can easily grab the two-tone rendition done in beige and black since the nude ones are already sold out online. Below is a closer look at the pair. These pointy stilettos feature 4-inch-tall heels, much like Miranda's shoes. They also retail at $698 at MyTheresa, but you will need to pay for international shipping to the US. Will you splurge on a pair?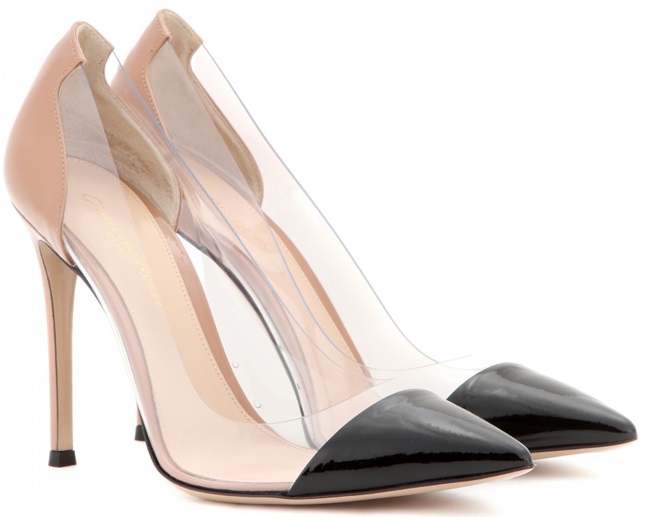 Gianvito Rossi Plexi PVC Cap Toe Pumps in Two Tone, $698