I'm a Miranda Kerr super fan. I'm not even going to attempt to deny it. She is, after all, the queen of street chic, so I'm sure I'm not alone when I say I like style stalking the model. I used to think she can do no wrong, but lo and behold, she did. Well, she sort of did.
You see, the leggy brunette recently stepped out in a pair of leather slides. You know, summer's current fave, as in, those Birkenstocks and their look-alikes. Nothing wrong with that, really. But it was how she wore the pair that made me shake my head a little. Miranda used the sandals to cap off a pair of low-waist boyfriend jeans and a white sleeveless crop top.
Can you guess where she wore the outfit?
To the airport. For a plane ride.
I couldn't help but ask myself, won't she feel cold and uncomfortable inside the plane with that kind of outfit (exposed tummy and all)?
Enough said, I thought I'd ask you to be the judge instead. Check out the way Miranda wore her leather slides below, then tell me what you think: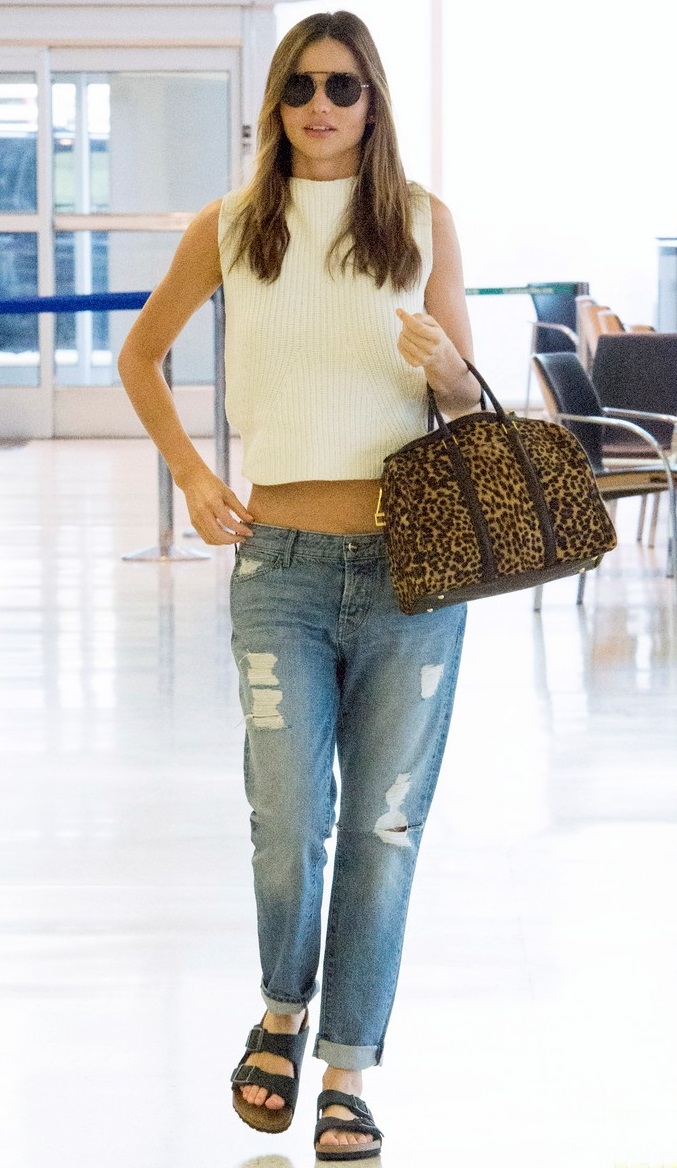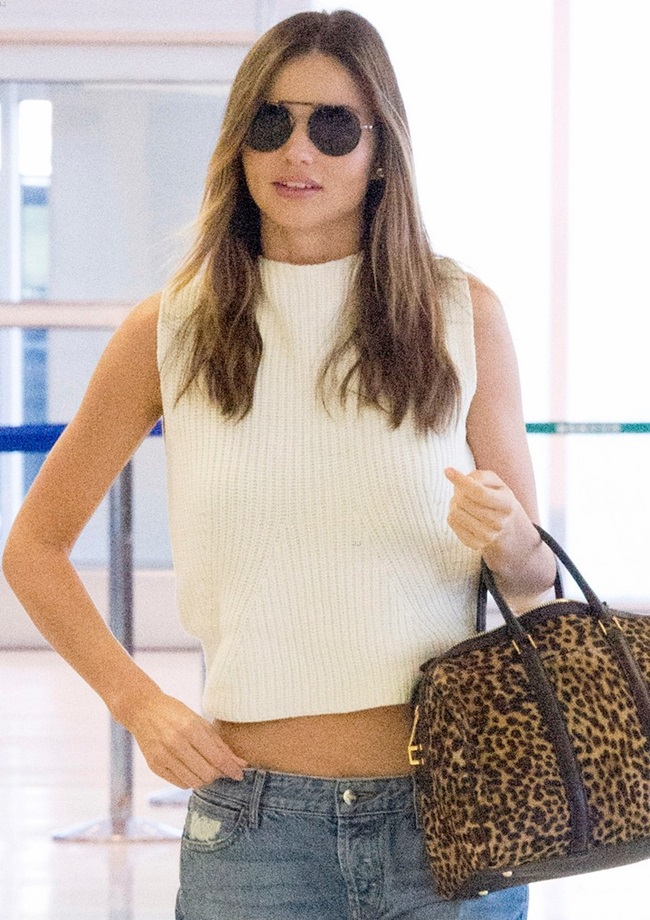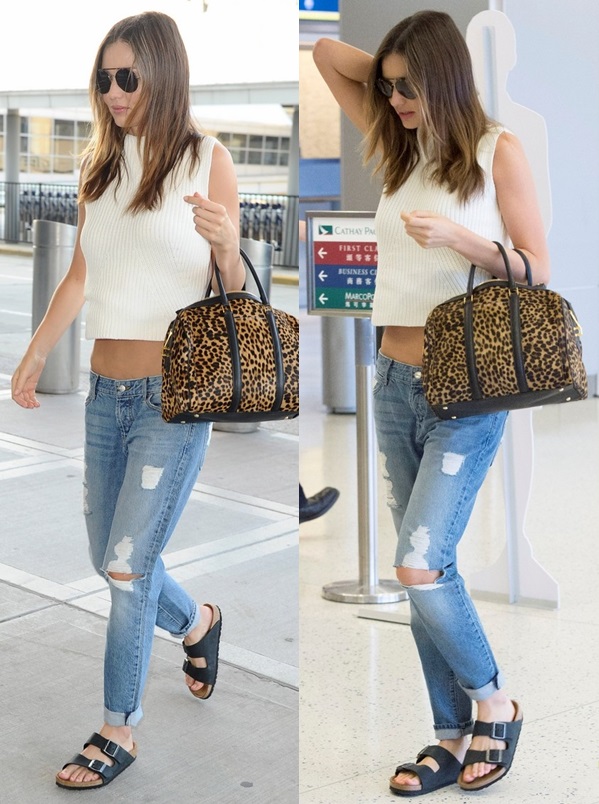 Miranda Kerr arrives at JFK airport in New York to catch a flight on July 23, 2014
Well, do you approve? Or do you think that for once, she actually failed to look perfect?
Honestly, she doesn't look bad. But, with sandals that are too casual and masculine for words, a more feminine outfit would have been the appropriate garb to wear. Would you agree?
In fact, I'm more inclined to say that the way Rosie Huntington Whiteley styled her leather sandals (with a maxi dress) last week looked so much better than this boyfriend-jeans-and-sandals concoction from Miranda.
For those interested, Miranda's leather slides are from Birkenstock — the Arizona. The Arizona come in several materials, and the price starts at $90. These sandals also come in various uppers, from oiled leather to classic, and from synthetic to suede.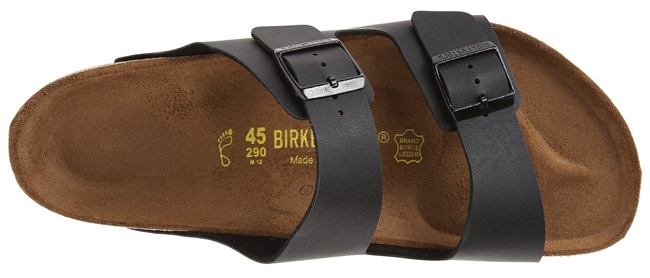 Birkenstock Arizona Birko-Flor Sandals in Black, $90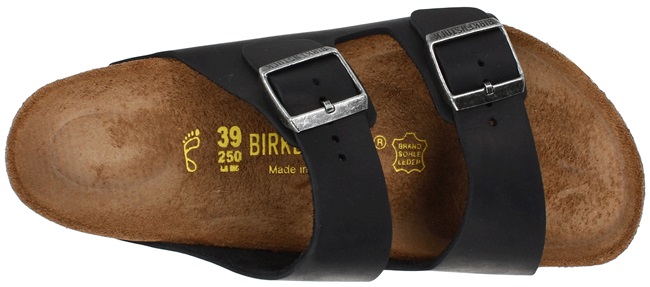 Birkenstock Arizona Oiled Leather Sandals in Black, $120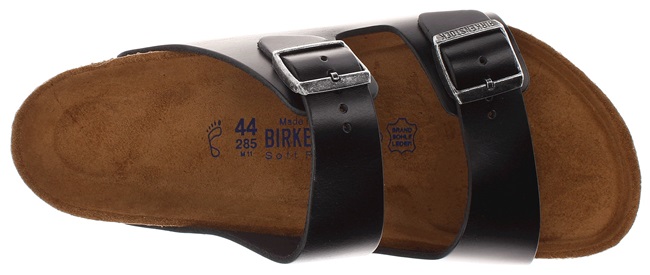 Birkenstock Arizona Soft Footbed Leather Sandals in Black, $130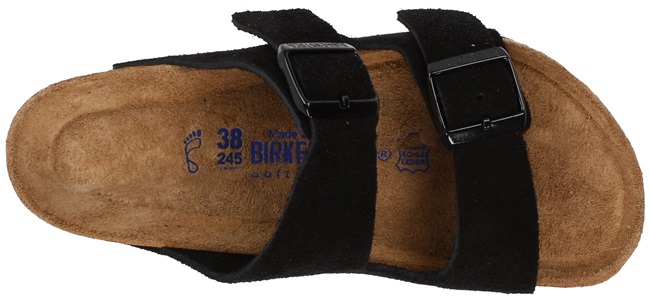 Birkenstock Arizona Suede Leather Sandals in Black, $130
Feel free to grab a pair of Birks if you want one. And while you're at it, ponder on this question: how would you style your leather slides this summer? Will you copy Miranda's getup here, or will you go feminine like Rosie's attire?