I never thought I'd actually hear myself say this, but Miley Cyrus looked really goooood last Tuesday night when she performed at Times Square for Dick Clarke's New Year's Rockin' Eve event. No, she was not in her underwear (thank God!), but that was probably because she could not bare too much skin due to the cold New York weather. However, she did show just a teeny tiny bit of toned tummy, which was just perfect.
For the gig, the twerking artist went extra glam by slipping into a heavily sequined gold cropped top and matching skinny pants. She also wore lots of bling with the combo — Chanel earrings, strands of silvery beads around her neck, and lots of cocktail rings. But here's the one thing that Miley did really right that night — she punctuated the mix with a long and luxe white fur coat plus a pair of white pointy cuffed pumps. The overall effect was on-point and she looked completely amazing — very glam and very fabulous. Check out these photos of Miley and tell me if you approve: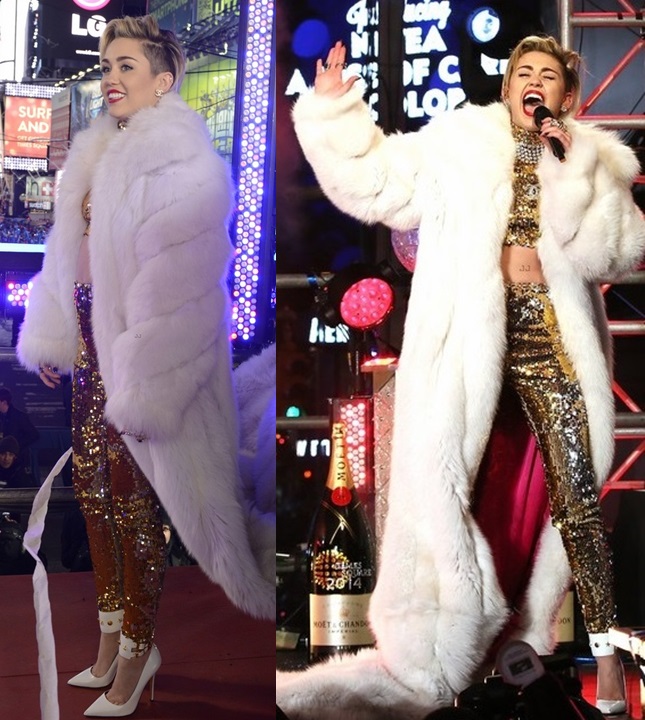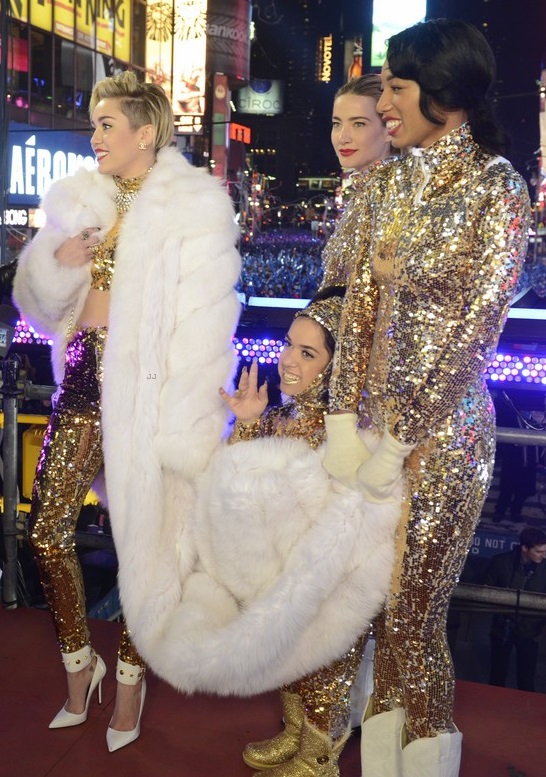 Miley Cyrus gets glam in gold sequins and fur for New Year's Eve performance, December 31, 2013
Well, do you approve? Do you like her New Year's Eve style?
I'd like to call it gilded glamour done the right way. Wearing the white add-ons really toned down all the gold in her attire. I'm also glad she chose a pair of pointy (cuffed) pumps instead of the usual bulky creepers that we see her wear often onstage.
Miley's shoes are actually from Versace. They're called the "Star Studded" ankle wrap pumps. I tried looking for the (white) pair online, but they're sadly sold out. However, the black version is on sale on the Versace website if you are interested. Here's a closer look at those heels for you: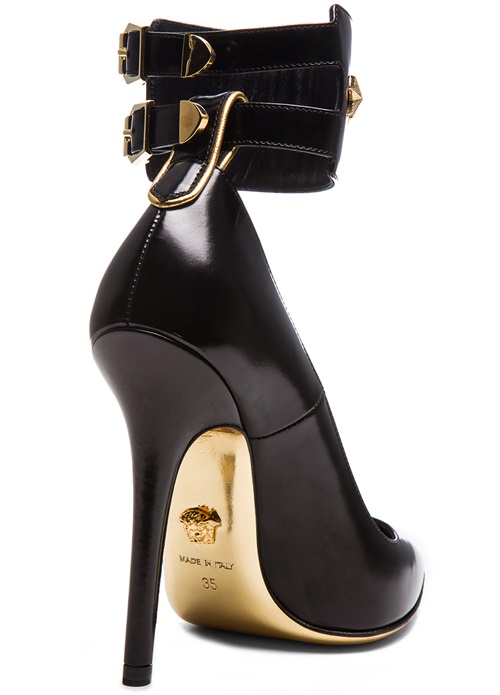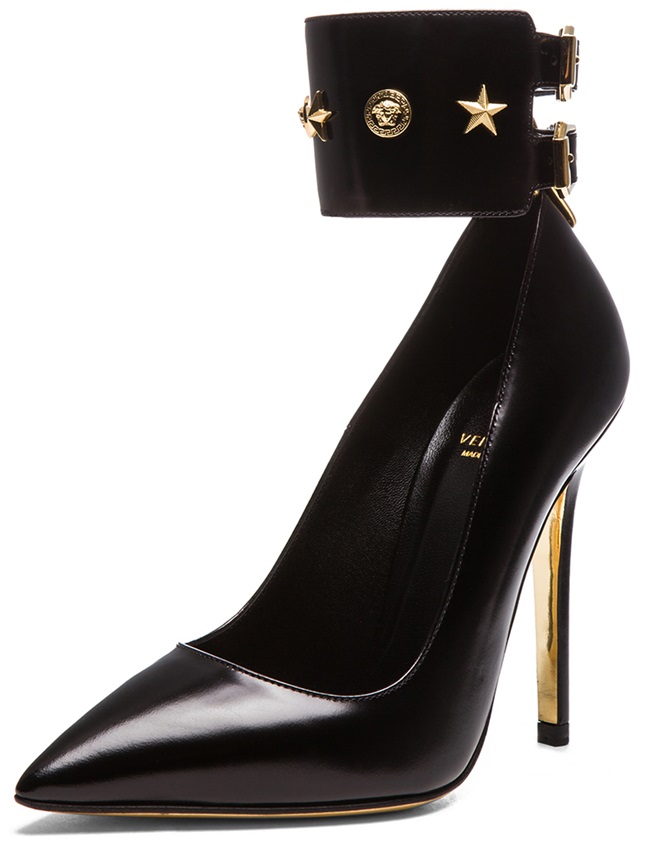 Versace Star Studded Ankle Wrap Pumps in Black, $562 (was $1125)
You like?
Glam rock would be the best way to describe these shoes. They're sophisticated, sexy, classic, yet opulent and edgy at the same time. These pumps feature approximately 4.5-inch tall heels, but the highlight would have to be the ankle cuffs, which are embellished with star studs and Versace's signature coin medallion.
Personally though, I'd go with one of the label's latest creation — the "Medusa" pumps in gold (as seen below). These are just as posh as Miley's shoes, perhaps even more so. They're crafted from crackled metallic leather and feature Versace's signature medallion (in gold) at the toes. Of course, looking at these heels will be as far as I can go, because they are quite pricey at $935. If you were to pick between the two styles, which pair will you grab?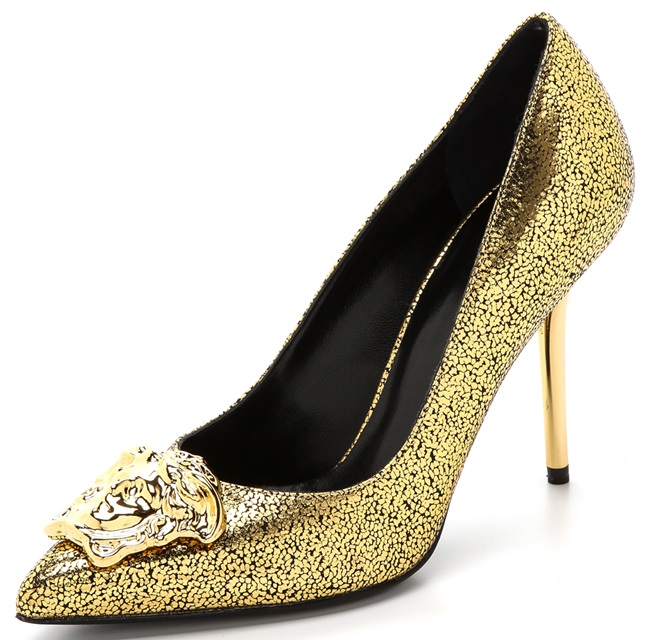 Versace Medusa Medallion Pumps in Gold, $935