It looks like Miley Cyrus' twerking train is not stopping anytime soon. It's still cho0-choo-chooing through the different events this month. She's taken santa, little elves, and her audiences on a wild ride.
People can complain all they want but Miley seems to be enjoying every minute of it. She also seems to know that staying controversial can only mean good things for her career. She's all over the net! She's performing almost every day.
She was recently at the Y100 Miami Jingle Ball 2013. Her outfit for the event was far from being simple or modest: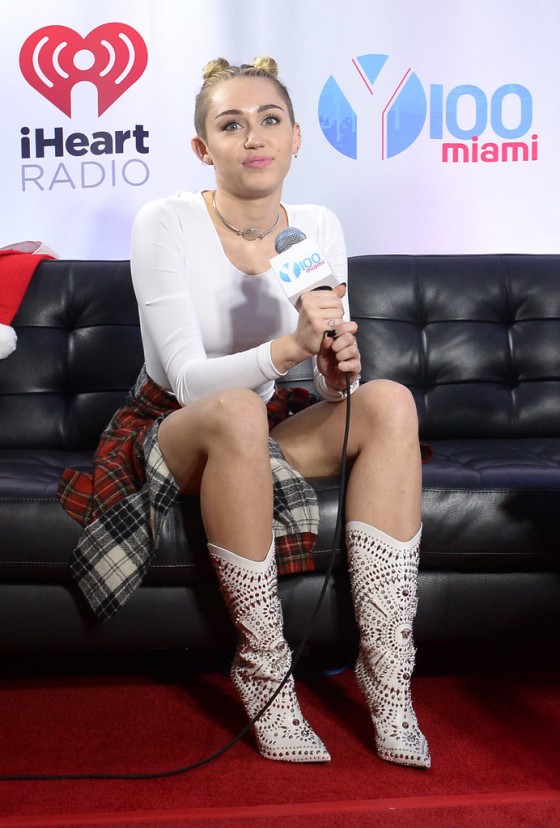 The crazy thing is, we're already getting used to Miley's outfits.  We pretty much expect her to wear the same outfit– leotards and boots– all month. What we can no longer stand is her hair! Haha. It would be nice to see her hair the same way she styled it when she first had it cut short.
If you want to copy Miley's look (not sure there's a "normal" event or place to wear a leotard to. LOL) you can get a simple while leotard and then purchase sparkly boots online. We found a pair that gives off the pop star vibe: