Miley Cyrus has been staying under the radar for quite some time now. However, on Tuesday, the controversial singer stepped out of her hotel in New York City to enjoy some off-duty time while doing her Bangerz tour.
For the outing, Miley kept it simple but revealing in denim cutoffs and a white crop top. She finished the combo with pink slip-on sneakers and dark sunnies. It was a very straightforward outfit, but the amount of skin showing was what got everyone's attention.
Check out Miley below to see if you approve of her look: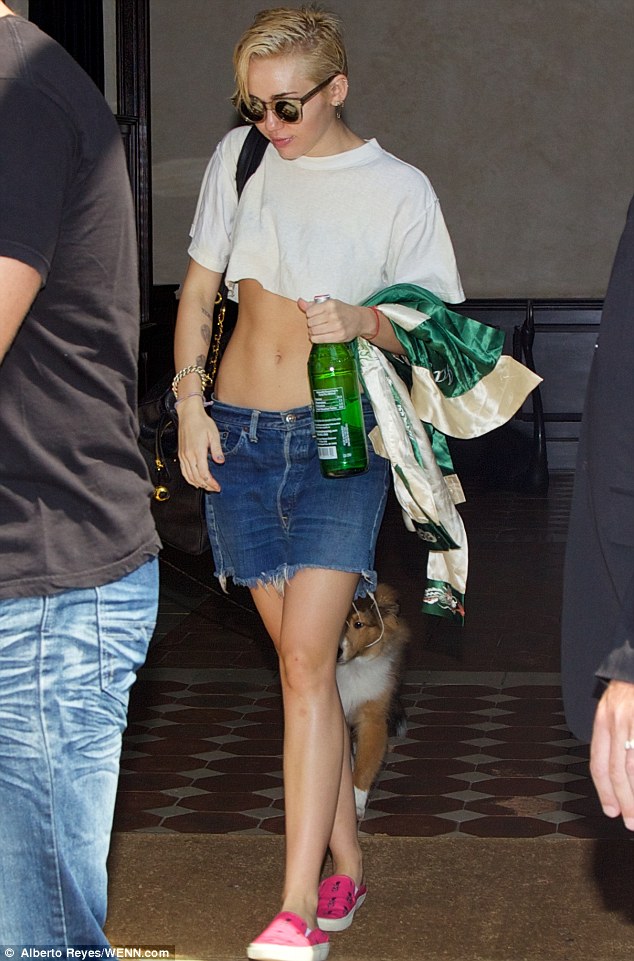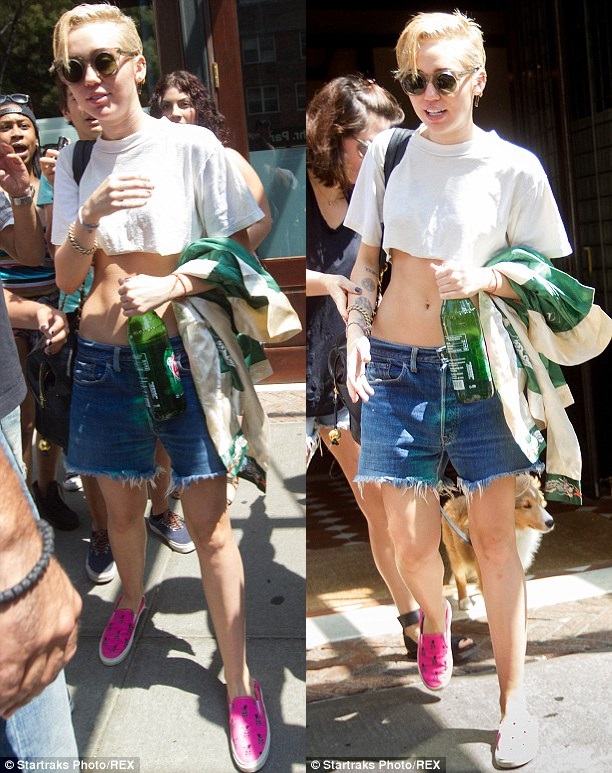 Miley Cyrus steps out of her hotel in New York in a white crop top baring her midriff and a pair of denim cutoffs, August 5, 2014
Well, what say you? Do you like what she put together here?
She actually doesn't look that bad. I'm not fond of the length of her shorts, but then again, maybe she was going for tomboy chic rather than sexy. I do, however, fancy her pink shoes. Those bubblegum-pink sporty kicks look really cool.
For those interested, Miley's sneakers are the "Pinaskullada" from Saint Laurent. They're crafted with printed canvas uppers that are trimmed with leather. For a pair, you'll need $395.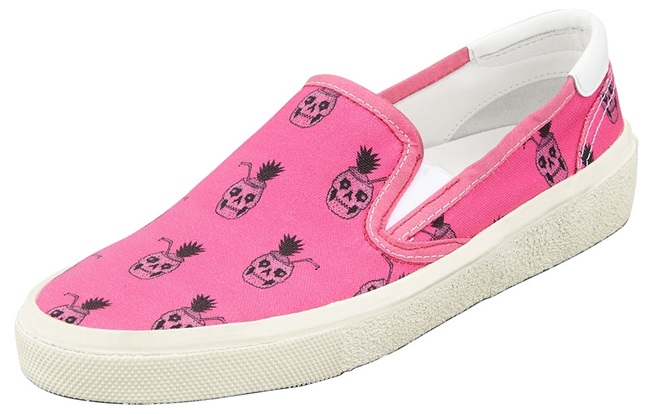 Saint Laurent Pinaskullada Slip-on Sneakers in Pink, $395 (sold out)
The pink version on Miley is sold out online, but you can try the black variant if you don't mind. Another style with palm-tree print — in the same pink hue — is currently on sale if you don't mind getting something similar for much less.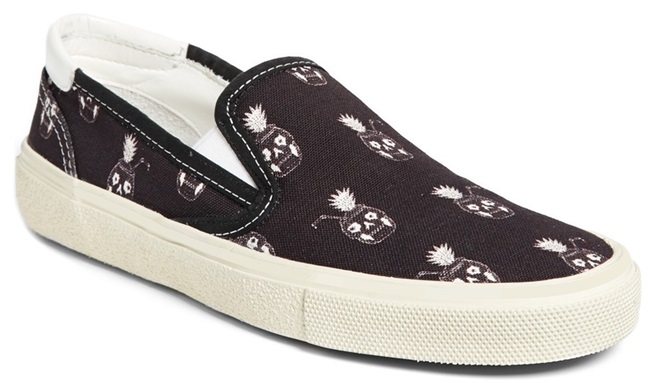 Saint Laurent Pinaskullada Slip-on Sneakers in Black, $395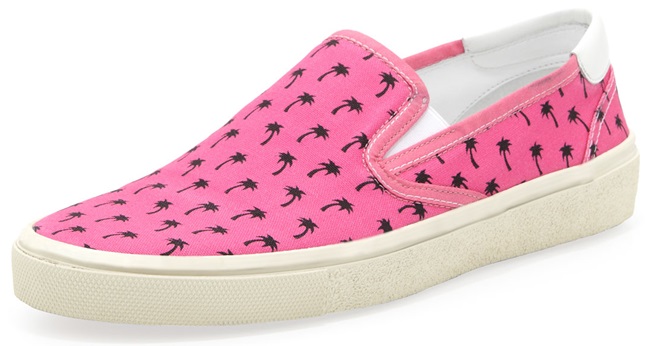 Saint Laurent Palm Print Slip-on Sneakers in Pink, $177 (was $395)