Miley Cyrus is at it again. The multimedia popstar is back to her extreme and shocking antics. This time, she stripped naked for V Magazine's 91st issue. The publication reportedly contracted Karl Lagerfeld to do the shoot. Yep, Chanel's creative director went behind the lens for the glossy's anniversary edition and came up with these risqué photos of Miley either naked or decked in something quirky and sexy like a furry playsuit or an oversized sweater paired with a tongue-wagging purse strategically placed on her, er, you know, "vag".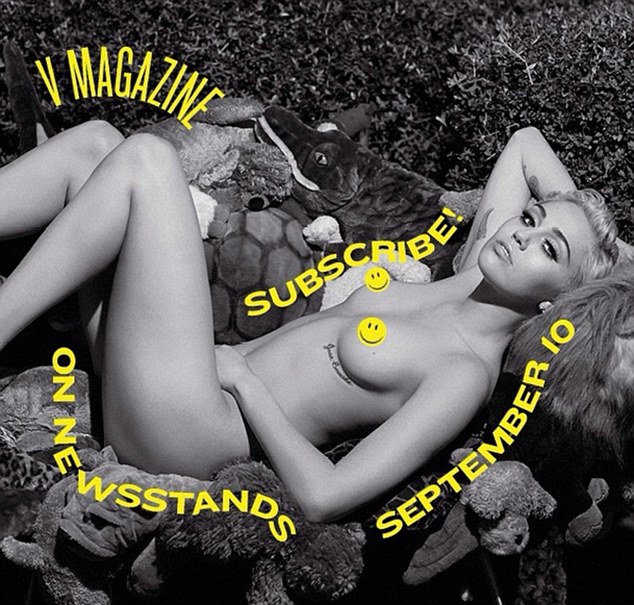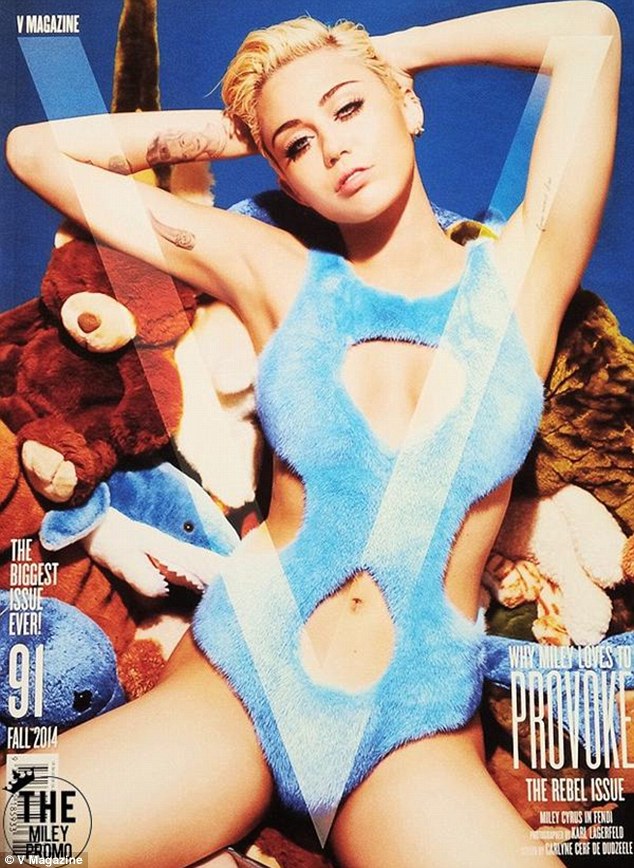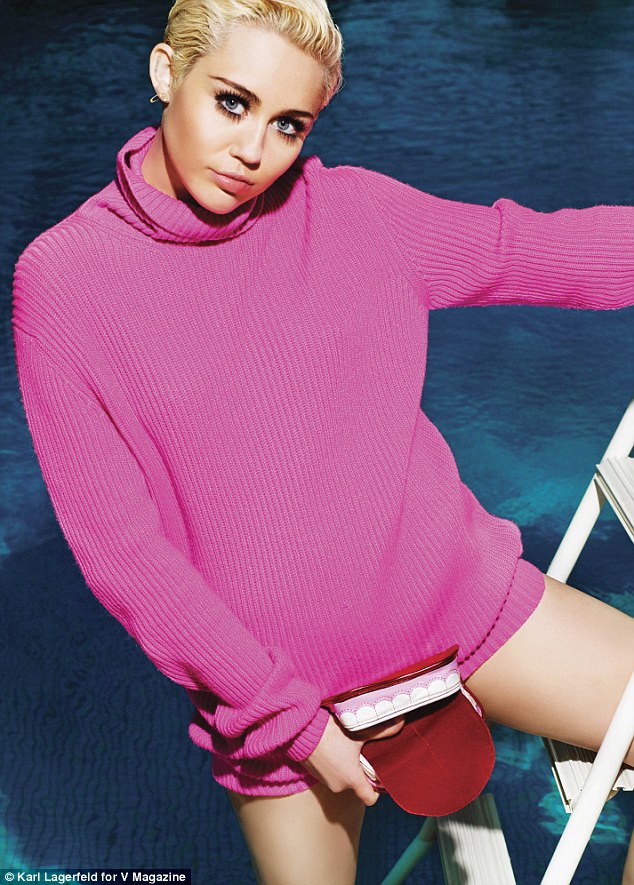 Miley Cyrus poses for V Magazine's 91st  "Rebel" issue in a series of outfits ranging from a pink sweater to nothing at all
Of course, what truly got my attention was the shot of Miley looking like a badass in her white furry coat and thigh-high high-heeled lace-up sneakers. The shoes were fierce, but even more so was Miley, who sported nothing but football-inspired knickers underneath the topper.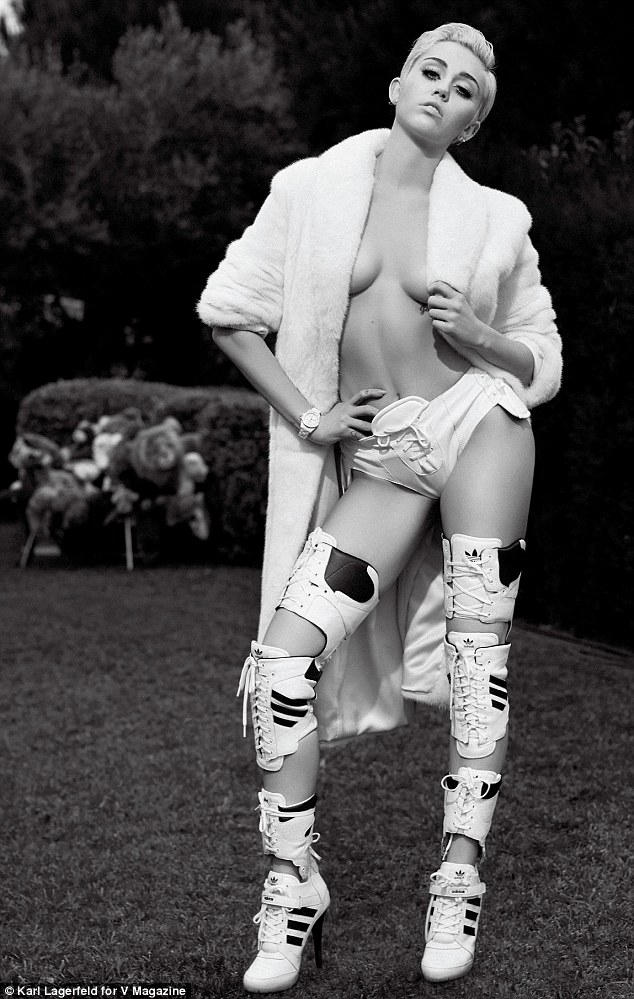 Miley Cyrus wears thigh-high high-heeled lace-up sneakers, a furry coat, and white lace-up knickers in one of the photos for V Magazine's 91st issuee
How do you like Miley's editorial shots for V Magazine? Better yet, what are your thoughts on her last outfit, most especially the shoes? Do you approve? Would you wear something so extreme?
I quick look-up on Miley's Adidas footwear gave me Jeremy Scott. The shoes are part of the designer's fall 2014 collection. They're basically a lot like your everyday Adidas sneakers, only with high heels and with very tall sectioned lace-up shafts. Jeremy Scott creations aren't readily available online so you'll need to search for the shoes on foot if you want the pair.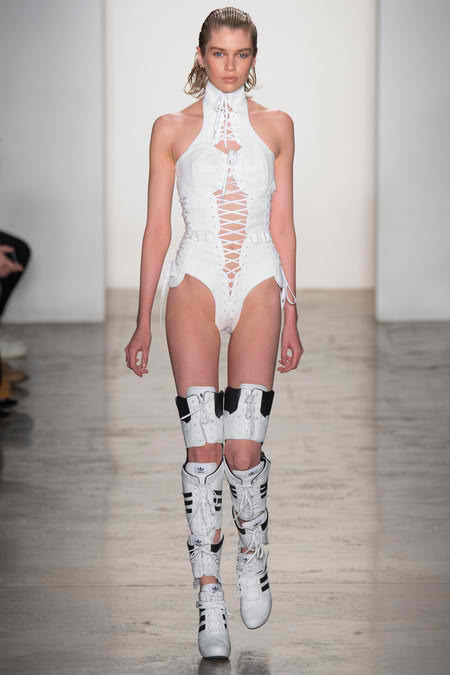 Jeremy Scott playsuit and sneakers on the fall 2014 runway
In any case, if you don't mind grabbing something similar instead, here are four fantastic high-heeled sneakers you can consider. These are all relatively easy on the pocket so buying them won't make you feel guilty. Plus, they're a lot more wearable.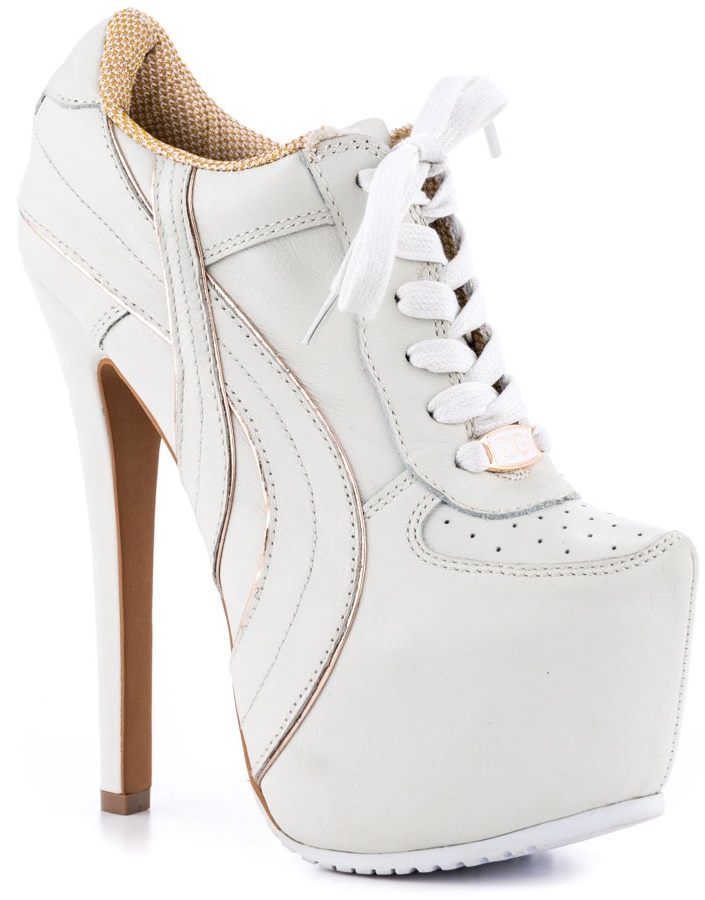 Zigi Girl Soothe Sneakers in White, $170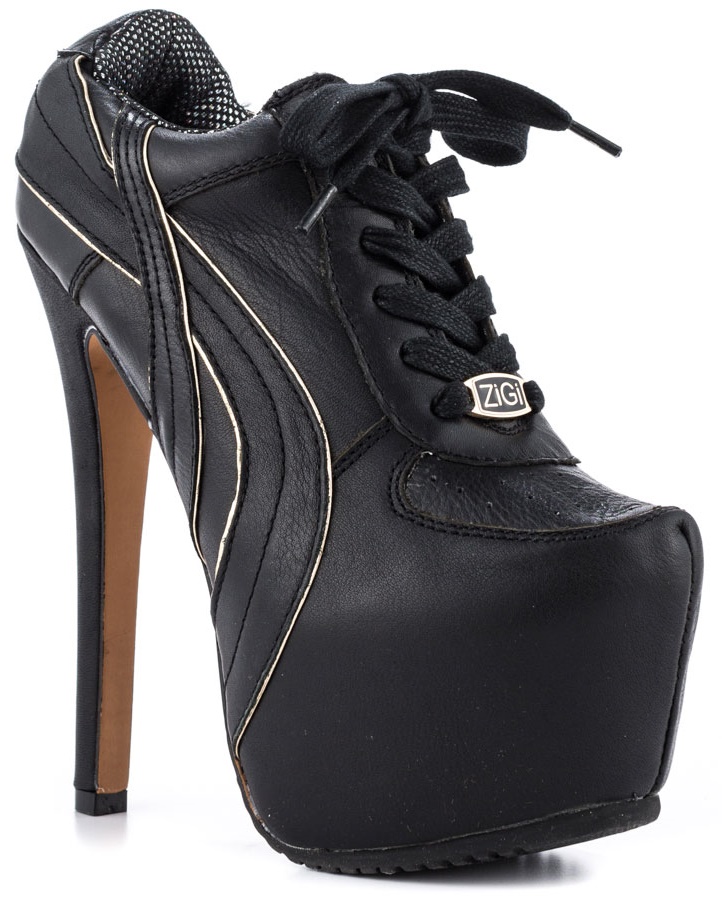 Zigi Girl Soothe Sneakers in Black, $170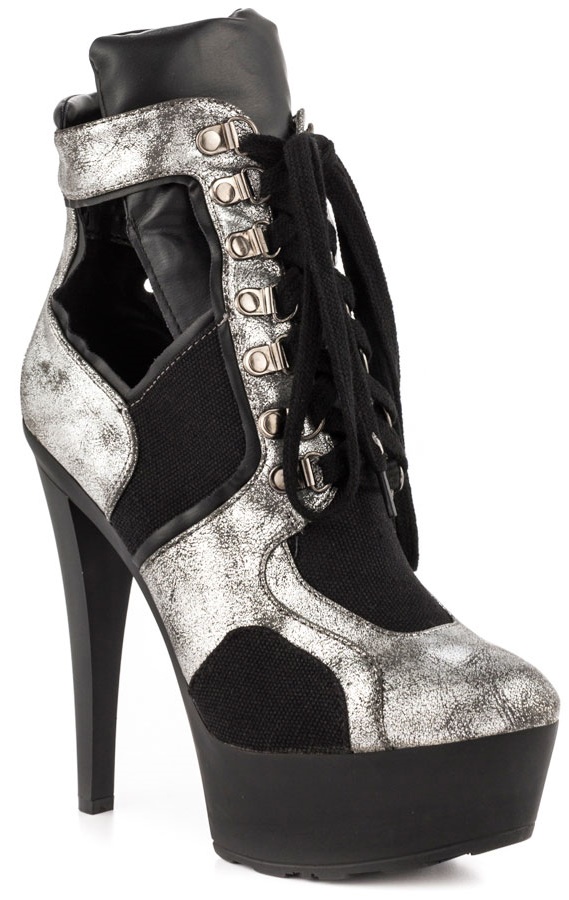 Shoe Republic LA Wogan Sneakers in Black/Silver, $70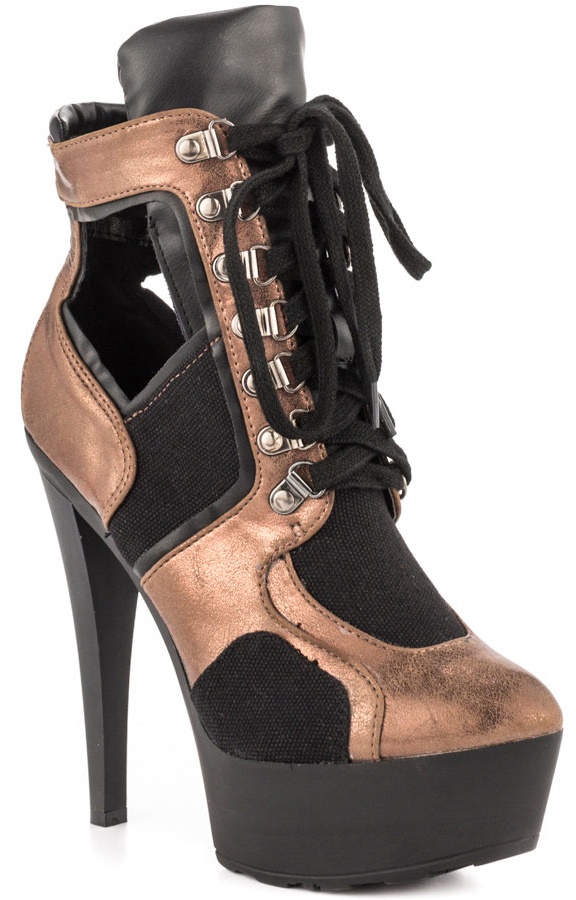 Shoe Republic LA Wogan Sneakers in Black/Bronze, $70