Remember the last time Miley Cyrus attended the MTV Video Music Awards? Well, if you don't, allow me to refresh your memory with this video:
Now do you remember?
You could say the young star made quite a name for herself after that performance with Robin Thicke. Honestly, I think it was a marketing ploy on her part — a very effective one at that, if I might say.
After news broke that Miley will be attending this year's MTV VMAs, a lot of people started wondering whether she was going to pull the same stunt as last year. Interestingly, she didn't. In fact, Miley hit the red carpet on Sunday looking rather decent in an all-black ensemble consisting of a black leather bandeau worn with black leather high-waist harem pants.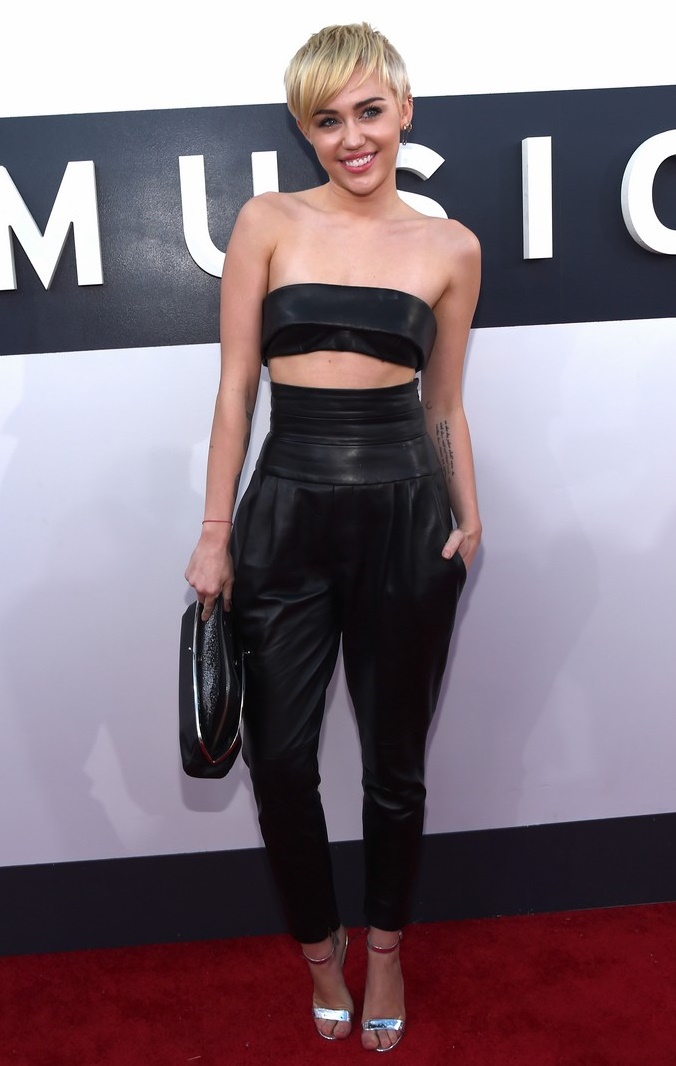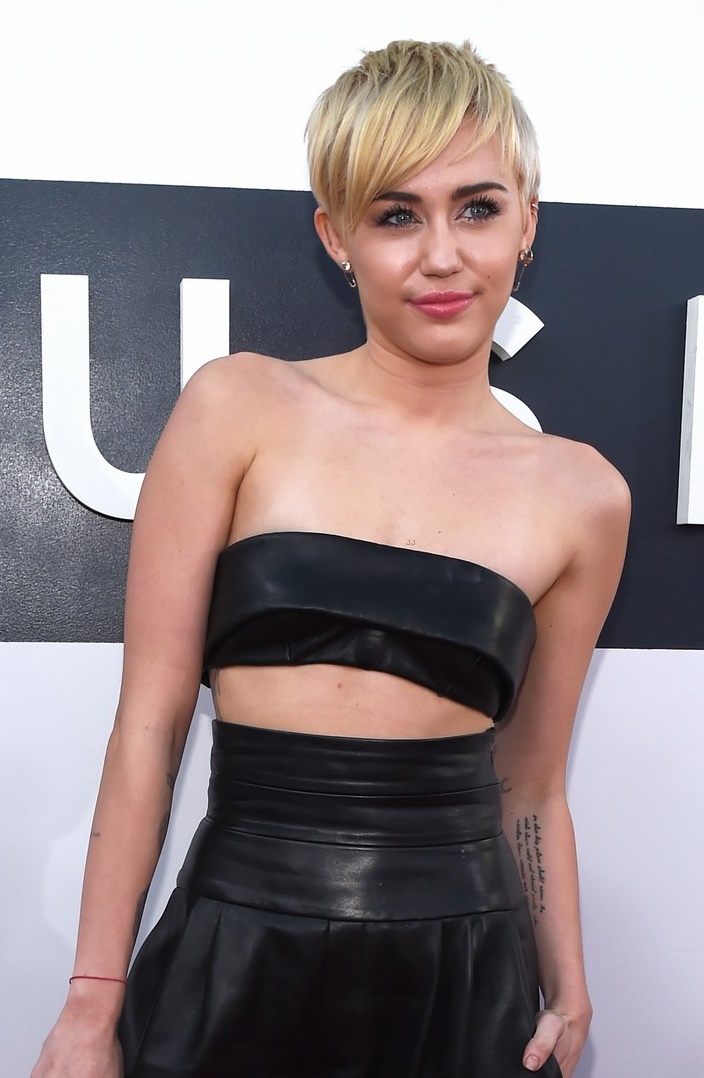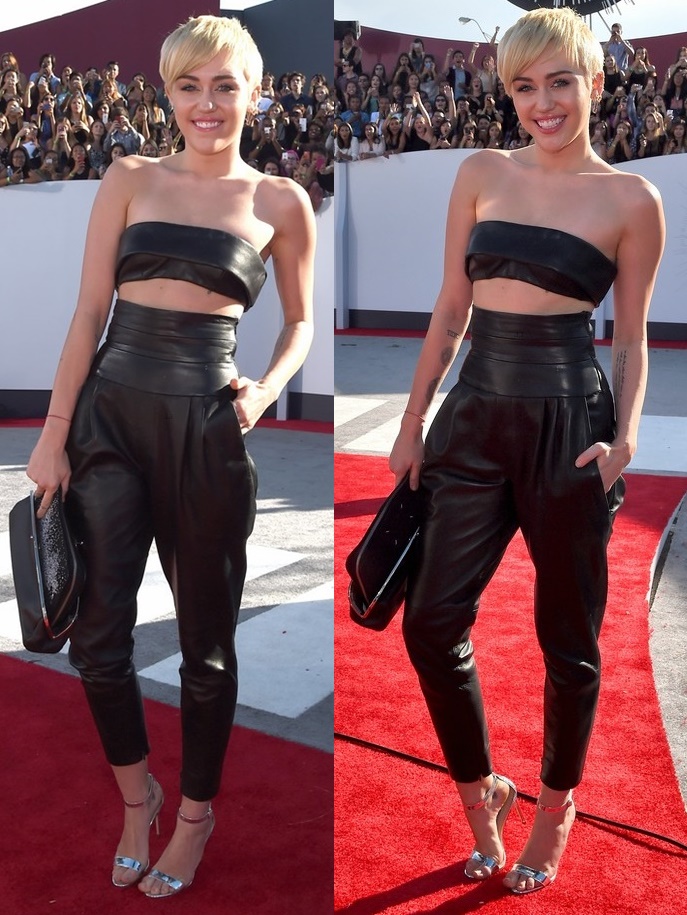 Miley Cyrus looks fabulous in head-to-toe black leather as she hits the 2014 MTV Video Music Awards held in Inglewood, California on August 24, 2014
So how do you like Miley's latest red carpet style?
You have to admit, she looks fantastic. The outfit is nothing extra special, but it's very occasion appropriate, and it suits her hair and make-up.
Surprisingly, it was actually Taylor Swift who turned more heads at the event after the popstar stepped on the red carpet in a skimpy romper.
That said, I like the fact that Miley kept her accessories simple, but went for a more glamorous pair of heels in high-shine metallic silver. The shoes are from Manolo Blahnik — the Chaos sandals, a style popularized by Rihanna (who has them in every color).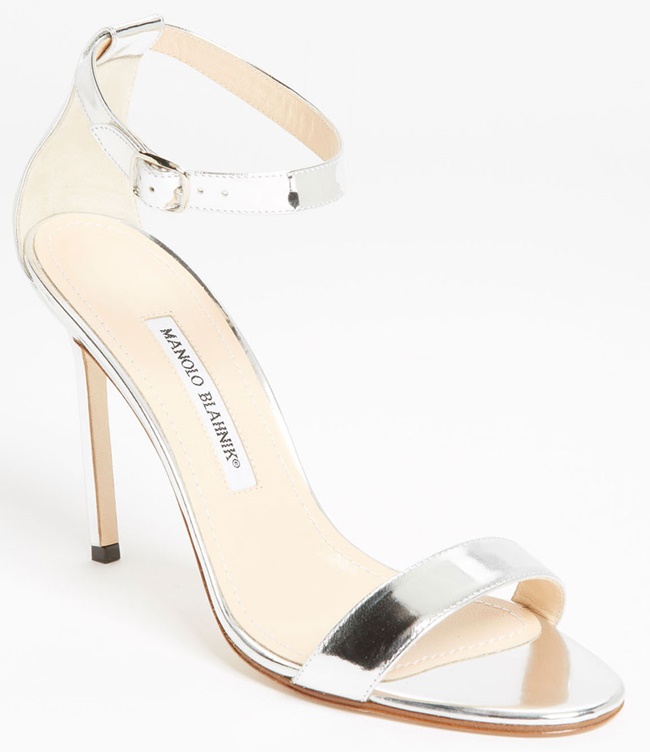 Manolo Blahnik Chaos Sandals in Silver, $725
If you fancy grabbing them, you can easily find them online. A pair will set you back $725 or more depending on the style. They come in different colors and materials too, so you have a lot to choose from.