Let's give Miley Cyrus a huge round of applause, shall we?
I'm amazed by how the girl has been able to reinvent and market herself to gain more popularity (plus a few new chart-topping hits). She's really smart. And she knows how to keep heads turning and tongues wagging as well.
Right before the Grammys the other week, the former Disney star performed at the Clive Davis Gala in an outfit that was unexpectedly sweet. Of course people talked about it. They were more than just mildly surprised. I actually half-expected her to get naked again, but lo and behold, she did not.
Miley attended the event in a simple mini dress topped with a luxe lilac fur coat. Her make-up for the occasion was also very light and fresh, and her hair was dyed to a gorgeous blond(er) hue. She also finished the outfit with classic but sexy ankle strap platform sandals. Altogether she looked really good. And I mean, good good.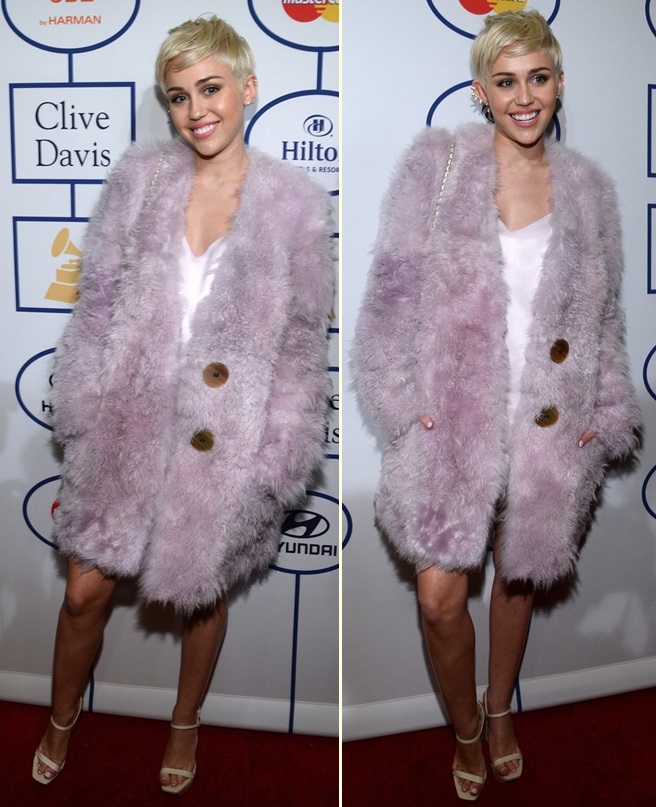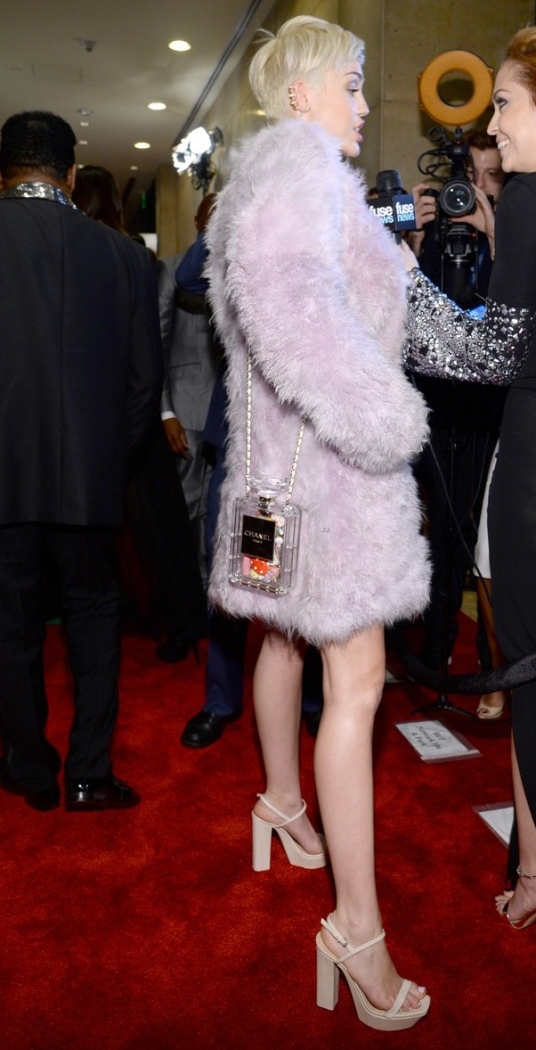 Miley Cyrus keeps it luxe and simple at the Clive Davis Pre-Grammys Gala, January  25, 2014
Yup. Could not. Can't. Find any fault in the whole "look".
Plus, get this, I hear she kept that tongue of hers in her mouth the whole time she was at the party. Uh-mazing! To be honest, I think she plans her every move with extra care. Everything about Miley is pre-meditated…and well calculated too.
Anyhoo, let's talk about Miley sandals. Unlike most of the thin and slim styles we see often on the red carpet, the pair she slipped into for the gala came with thick platforms. According to sources, Miley commissioned Calvin Klein for her pre-Grammys outfit (shoes included). I couldn't find the sandals online, but seriously, if you want them, you don't need to pay a lot of money to get the look. Check out these alternatives that will only cost you an easy $47: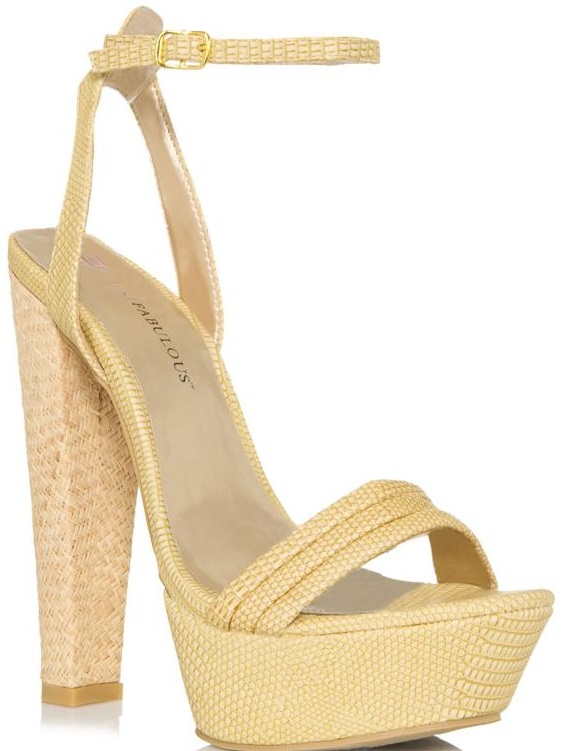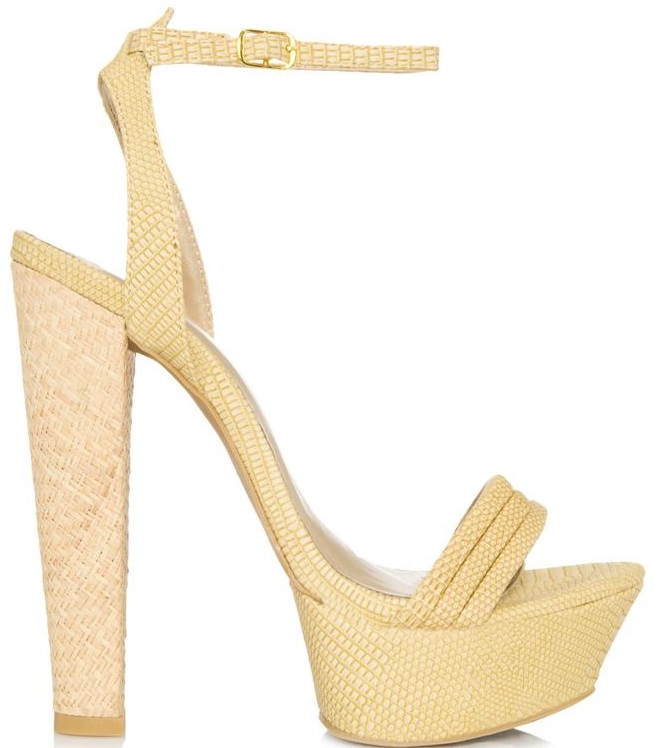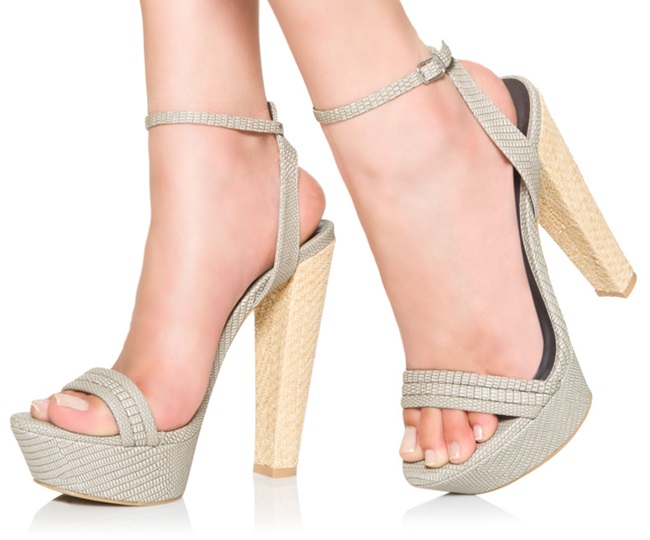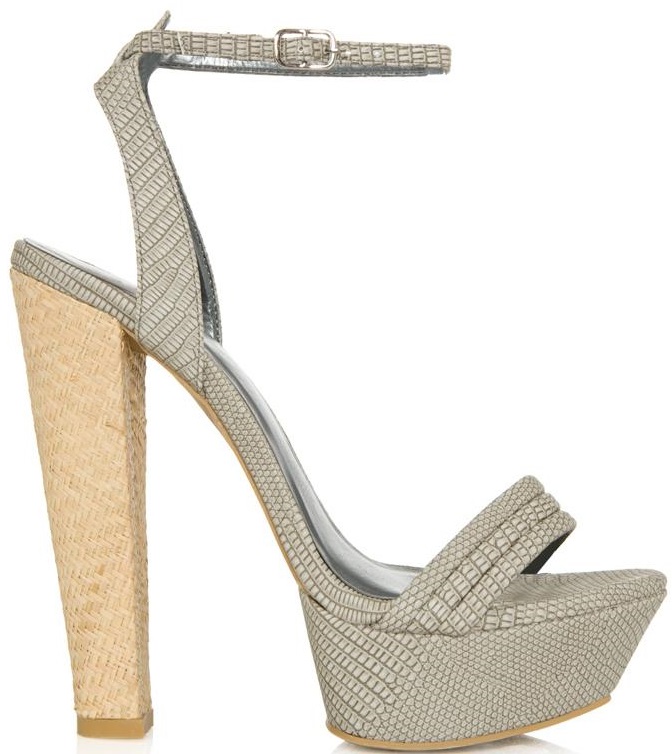 JustFab Ashanti Sandals in Camel and Grey, $47 to $50 (was $55)
Not bad for substitutes, right?
They're very spring-and-summer appropriate, yet also very exotic. The mix of textures looks gorgeous up close. For the price, I say it's a steal.
On a side note, I thought I'd fill you in on the latest news about Miley. The girl is on the cover of W Magazine right now, and yes, she stripped for it (as well as bleached for it). Check out the cover photo, as well as a couple of the editorial shots. You like what you see?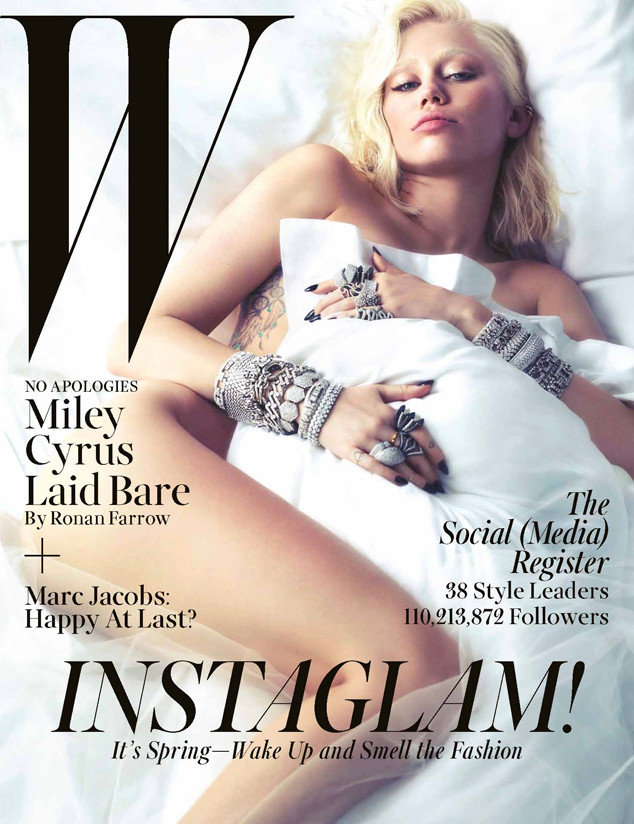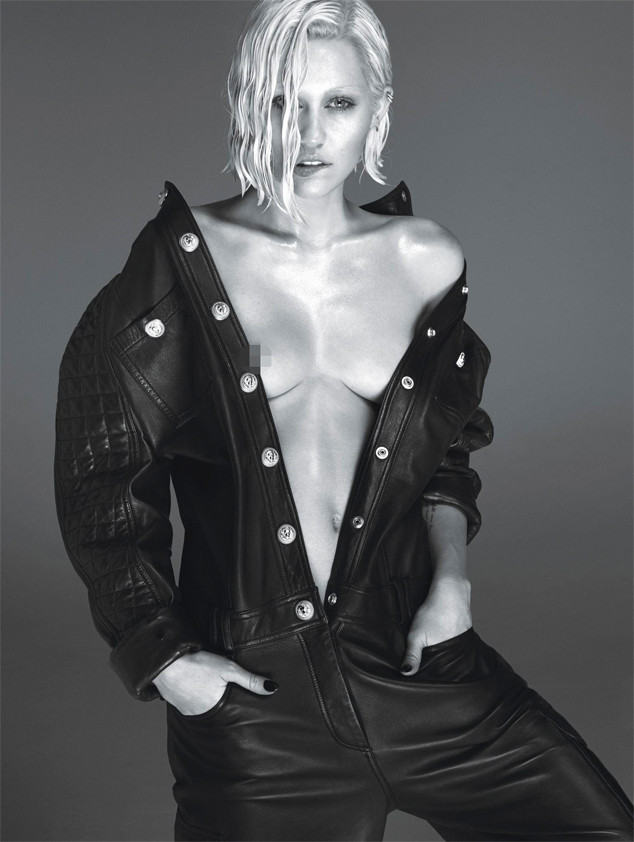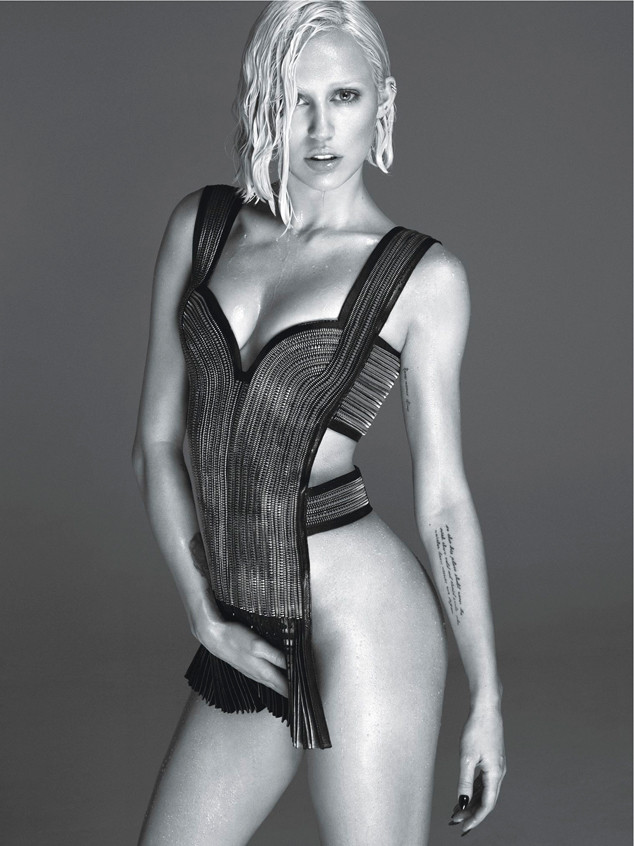 Miley Cyrus covers this month's issue of W Magazine