How do you feel about Miley's penchant for body baring outfits and twerking these days? You better be fond of them because it looks like the singer isn't going to stop wearing such outfits or shaking her back side during performances.
At the latest event that the singer attended, Miley had her fave outfit on and found a new twerking partner in the character of Santa Claus. It is the season to be jolly for both Santa and Miley.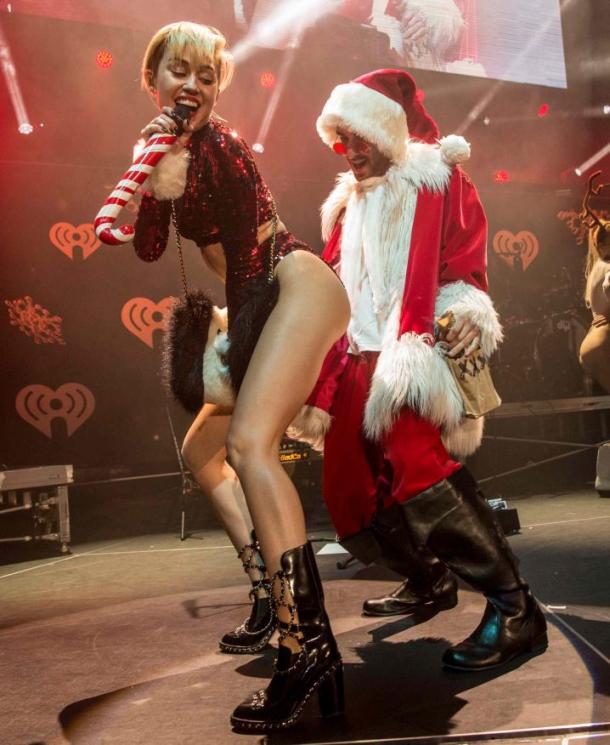 The singer grinded through her performance at the 2013 KIIS FM Jingle Ball last Friday night. The singer had on a sequined top and sexy bottom paired with tall patent boots with cutouts and chain detailing.
It really looks like a fun time was had by all that night. Check out the smile on Santa's face: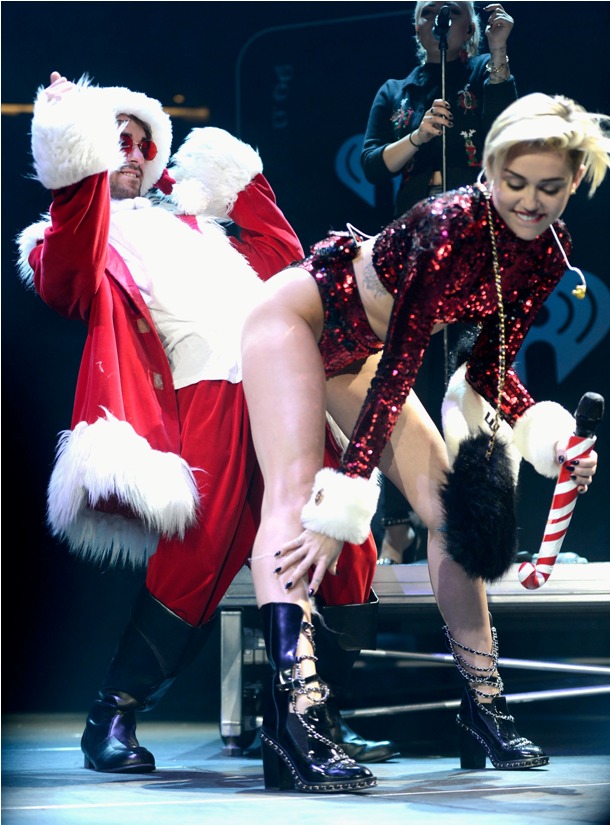 Since not everyone can wear cropped, sparkly tops paired with high-cut sparkly bikini bottoms, let's just focus our attention on Miley's shoes. The calf-length boots with decorative chains extending from the front of the boots to the top of shafts are by Chanel.
Are Miley's boots too fancy and too expensive for you? You can find some bad-ass booties at Luisa Via Roma that also feature chains. Check them out.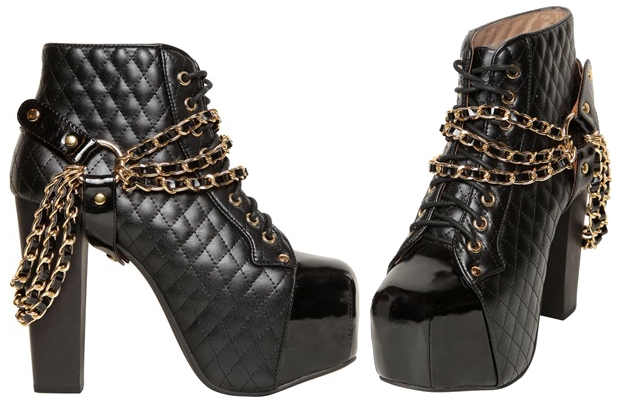 The purchase information for the shoes are available below.