Now we all know how Miley Cyrus likes to flaunt skin in order to get people to talk about her. But last Thursday night in London (May 8), tongues wagged when the former Disney star arrived at a club in the Soho district looking all covered up.
No, I'm serious. She looked like a normal person. She wore skinny pants, a red top, a tailored jacket, and even wrapped a plaid shirt around her waist. It felt strange to see Miley actually fully clothed. In fact, only her face and feet were exposed.
Speaking of feet, Miley wore a pair of plush glittery flat sandals with the ensemble. The slippers had thick criss-cross straps bedecked with gold sparkles and colored stones, and the footbeds were fashioned with black fuzzy fur. No doubt, they were cozy and comfortable to walk in: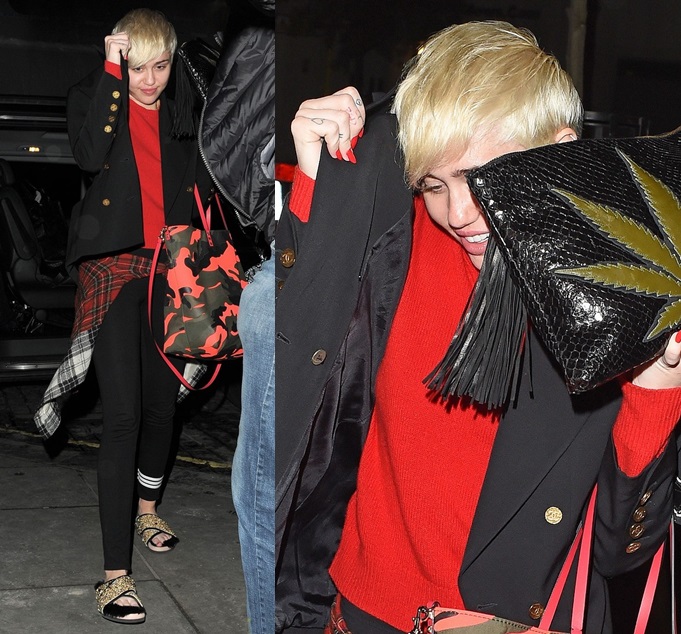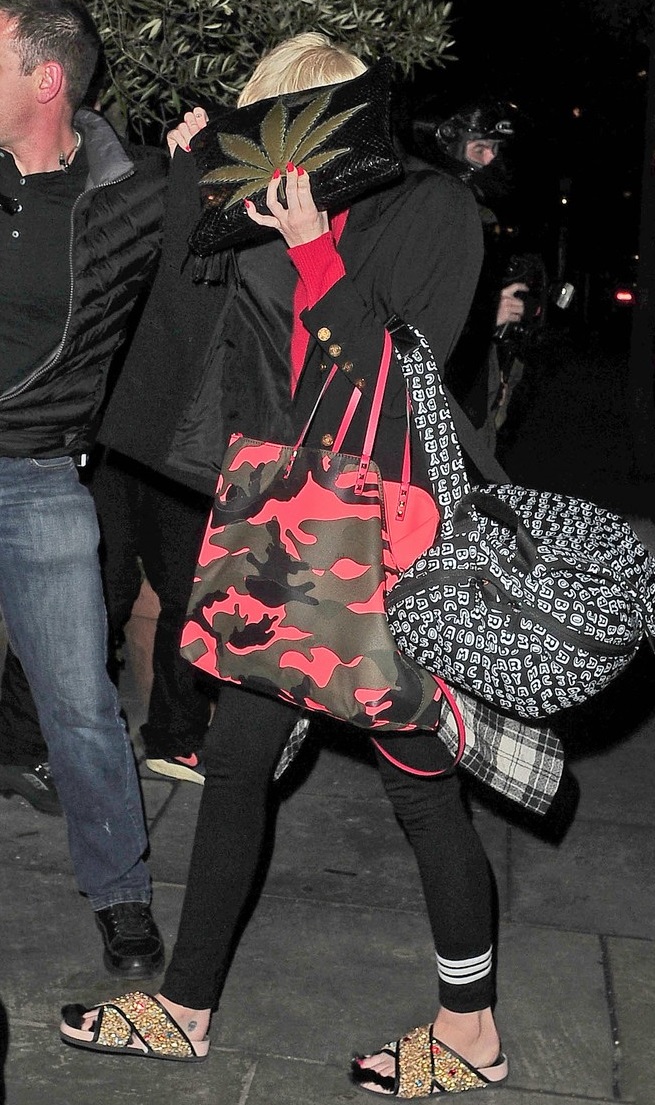 Miley Cyrus arrives at a club in the Soho district of London, May 8, 2014
So does it actually feel weird to see Miley with lots of clothes on? And what are your thoughts on her sandals?
Slip-on Birkenstock-style sandals are among this season's top stories, so it's no surprise to see the singer wear a pair. Of course, because she actually has the money to afford it, her take on the trend are a pair of fur-detailed crystal-embellished sandals from Celine that cost a whopping $3950.
Yep, those slides cost more than they should, I'm afraid. The amount sounds sinful, I know. I mean, imagine what that money can buy if you shop at, say, GAP, or J. Crew. Anyhow, here's a closer look at Miley's sandals: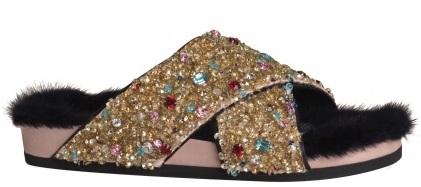 Celine Criss Cross Crystal-Embellished Flat Sandals, $3950
Wow, right?
You could say they're as glam as slip-on sandals can get. If you fancy the pair and you can afford, just visit the nearest Celine store in your city. I'm not sure if they'll be readily available given their celebrity-approved status, but for the price you will pay, I wouldn't be surprised if the sales staff will go over the moon just to serve your order.
Of course, if we're going to be frugal about it, you can easily achieve the look of Miley's Celine sandals with some D.I.Y.. For the criss-cross silhouette, I would go with the "Adora" sandals from Sam Edelman instead of the usual Birkenstocks. These slip-ons come in four different color variations — beige, brown, cognac (saddle), and snow (white).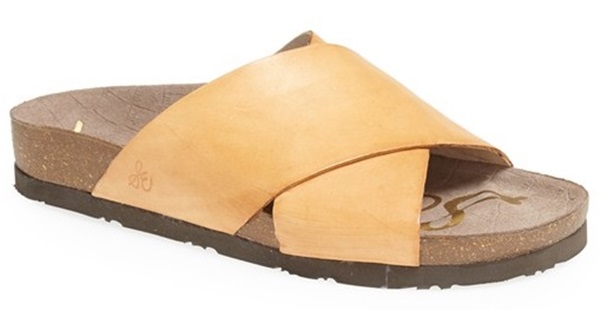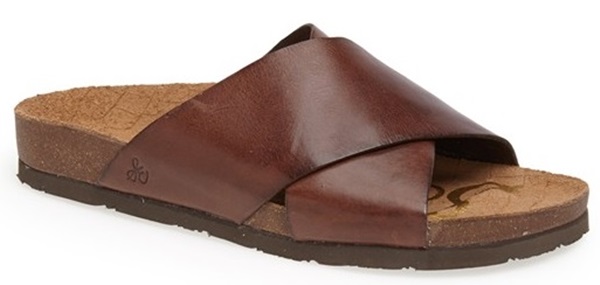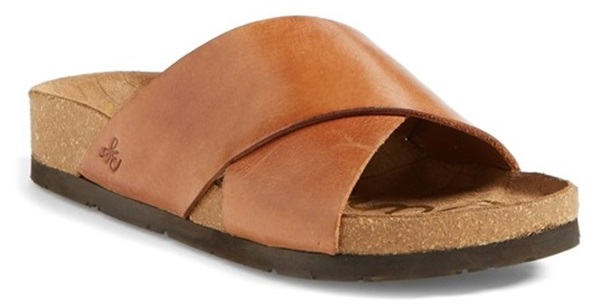 Sam Edelman Adora Criss Cross Flat Sandals, $90
For the D.I.Y. project, I recommend you work with the black-and-white pair. It looks classier because of the all-black soles.
You'll need to go to your local crafts or fabric store to buy black faux fur material for the footbeds of the sandals. To create the gold straps, you can either purchase ready-made sequined ribbons or simply use glitter and glue. To achieve the colored-stones effect, glue rhinestones on top of the glitter.
So are you up for this D.I.Y.?
The Sam Edelman Adora will only set you back $90. Add the cost of the materials to that and you'll only be spending about $120, or $130 tops. That's way more practical than blowing $3950 on a pair shoes.
Now back to Miley, she actually didn't stay covered up for long. The singer left the club at 3am in the morning in practically just her underwear. Oh well, what did you expect?
Miley Cyrus leaves the club in London in just her underwear, May 9, 2014