Once again Miley Cyrus is in a bit of controversy after performing at her Bangerz tour. This time she's not being talked about for her concert outfits even if they remain very provocative, people are talking about how she spit water into the audience during her concert at Tampa.
A video emerged of the incident but people can criticize her all they want, the concert goers seemed happy about the whole thing. They totally enjoyed the experience!
Last week after one of her concerts, Miley headed to the Cameo Nightclub in Florida looking like she enjoyed the concert and was ready to party the night away. Miley stepped out in denim cut offs, an embroidered top and high heels.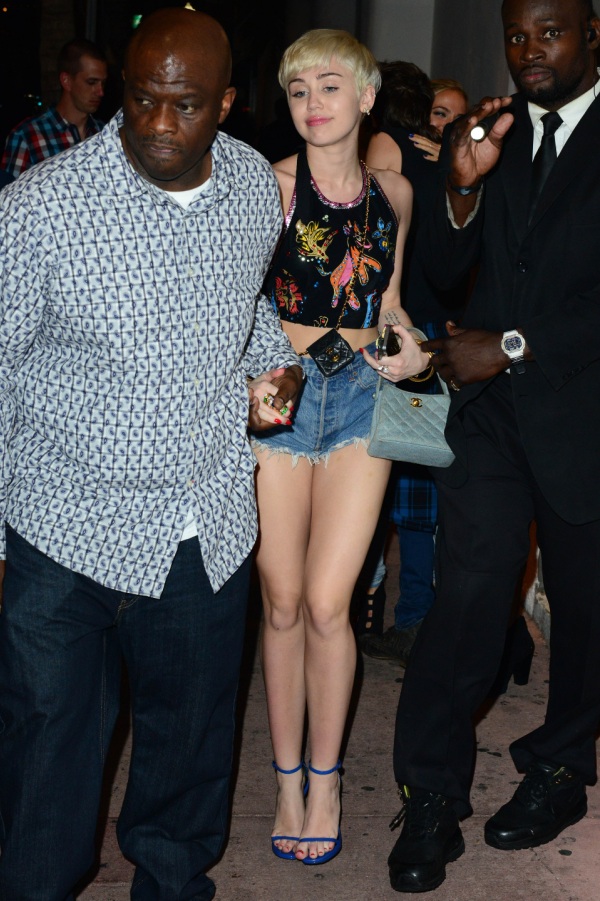 The whole look was one of Miley's best looks in recent months. She was showing off skin but the individual pieces were interesting and she wasn't showing off her butt cheeks.
The following items are what you need to copy Miley's look:
First, purchase the blouse below: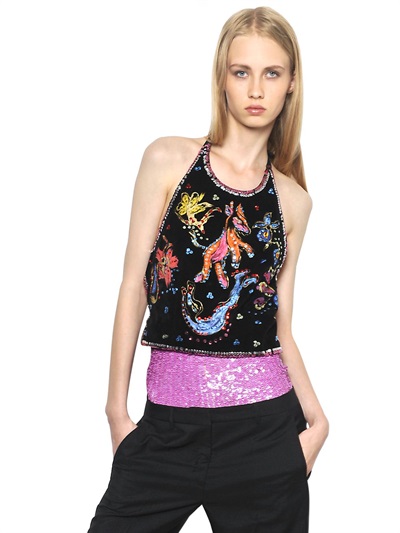 You can get it for $1,455 from Luisa Via Roma. The blouse is by Maison Martin Margiela. It has a halter neckline with a self tie, the front has embroidery, with hand painted details and sequins.
You can also buy the same shoes as Miley's: